On a rainy afternoon in April, when I arrived a few minutes early for a dentist appointment, I went to the Winter Garden to relax. The Winter Garden is a third-floor oasis for the people who work in the Medical & Dental Building in downtown Seattle and includes a flower shop and snack bar.
I was thrilled to see an indoor garden that featured wall plantings of Bromeliads and other tropical flowers.
I began snapping photos until the moment I had to leave for my appointment.
And so began the Winter Garden study.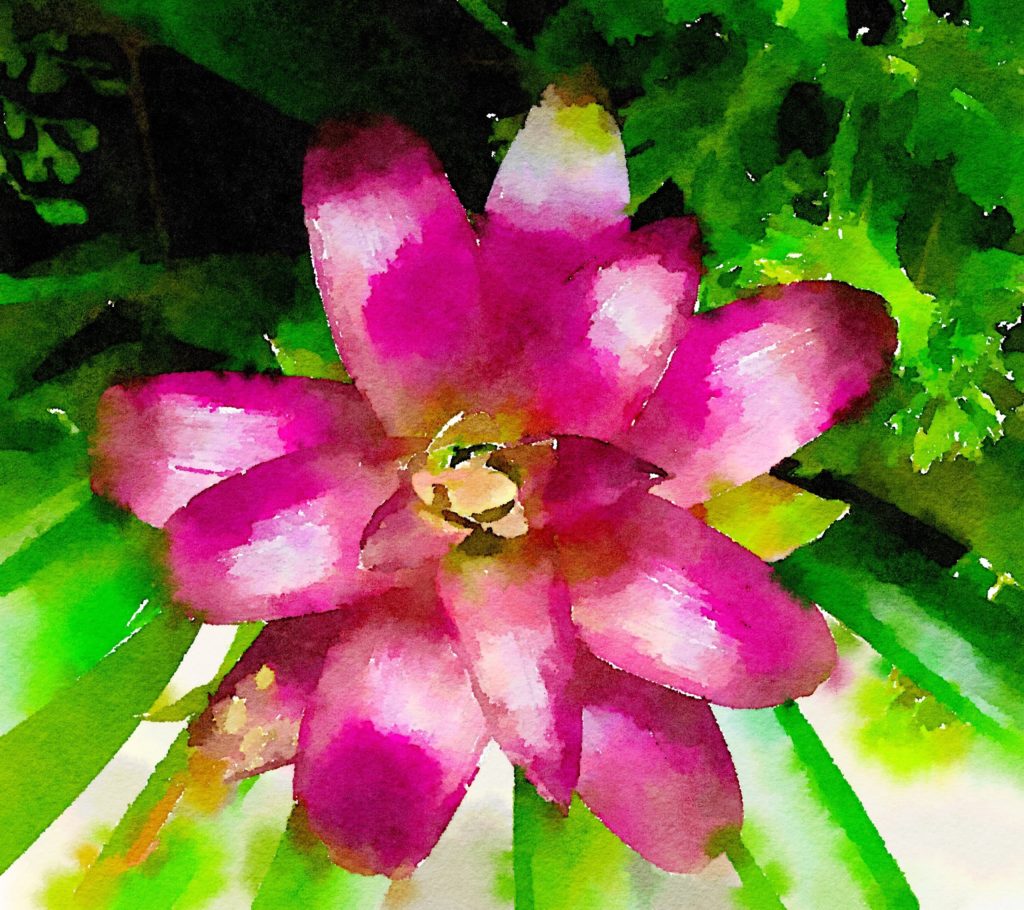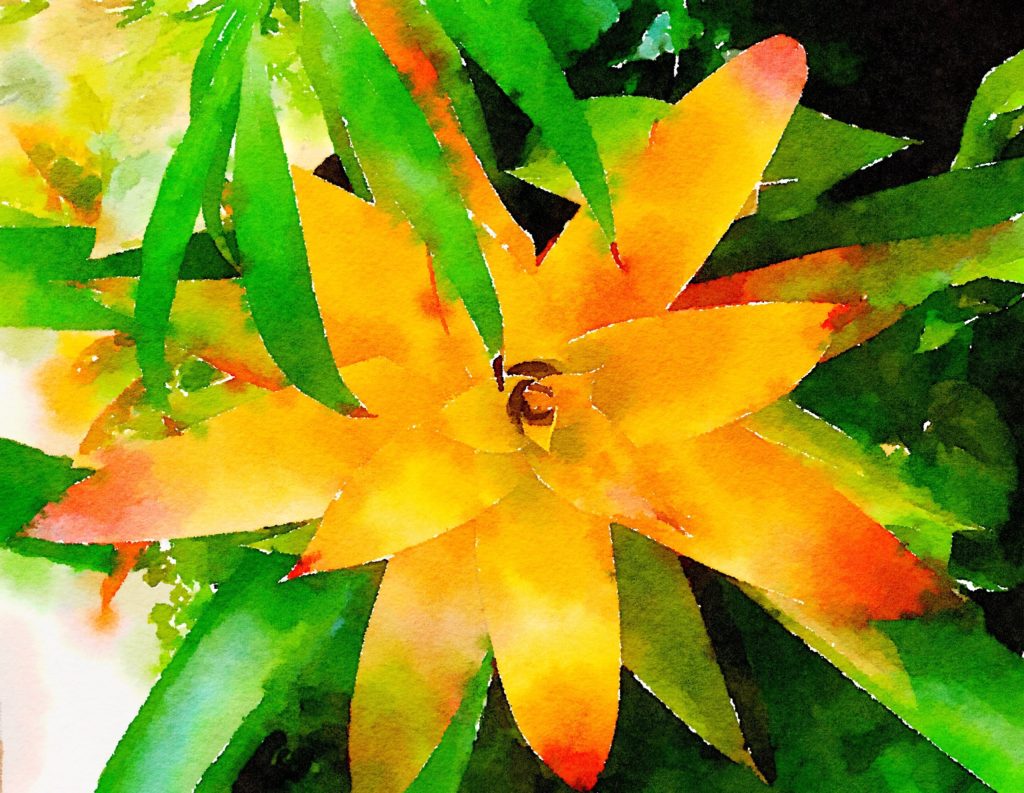 Large Pink Bromeliad