Last week I announced that I would be taking a couple of weeks out of the office to refresh and rejuvenate. And, since I wouldn't be around to buy fresh Pike Place Market flowers, I began to post some of my favorite "leftovers" (bouquets that didn't make it into earlier posts) for you to enjoy.
So during Week Fifteen we'll continue along that path with seven "leftover" bouquets featuring flowers I purchased at the Market, then "painted" in the Waterlogue app. I hope you enjoy them!
Here are several lively yellow and red tulips in a multi-stripe vase.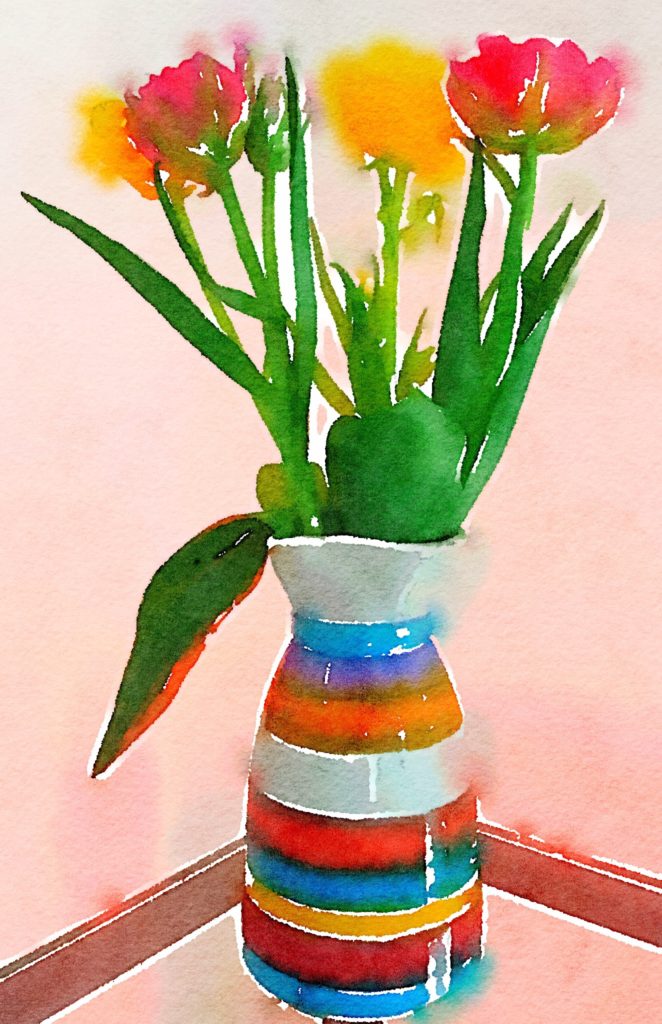 These draping pink and white tulips look ethereal in a clear curved vase.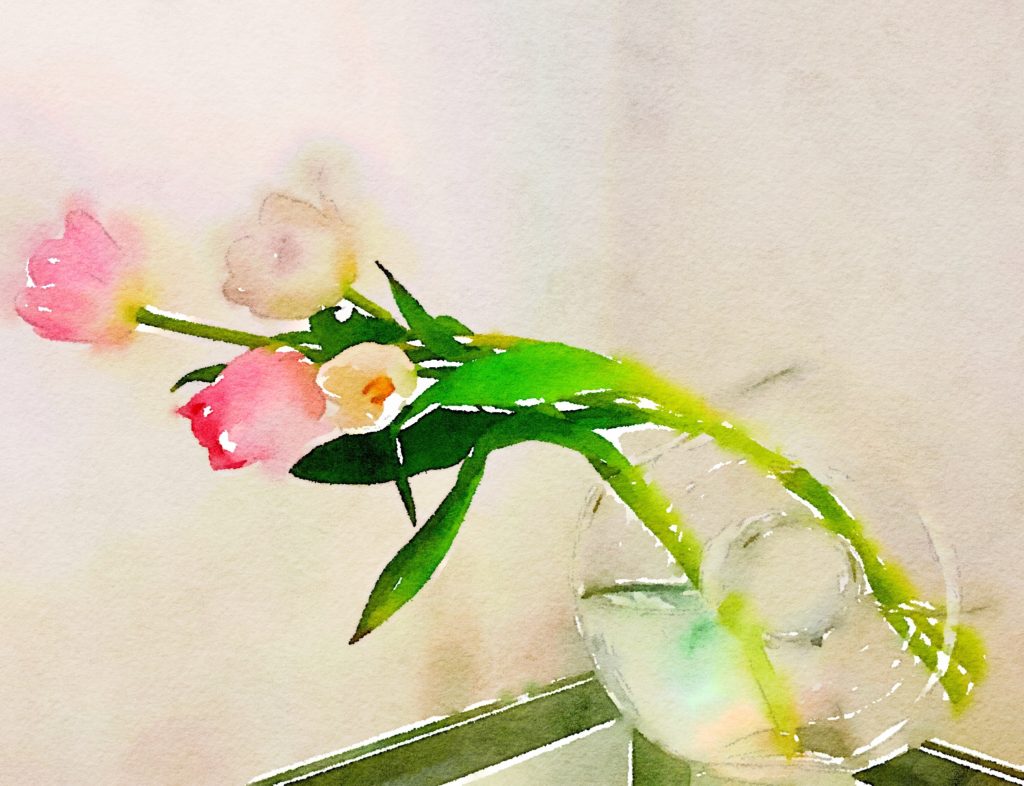 This arrangement, with its dramatic lighting and black and white colors, reminds me of a Spanish flamenco dancer!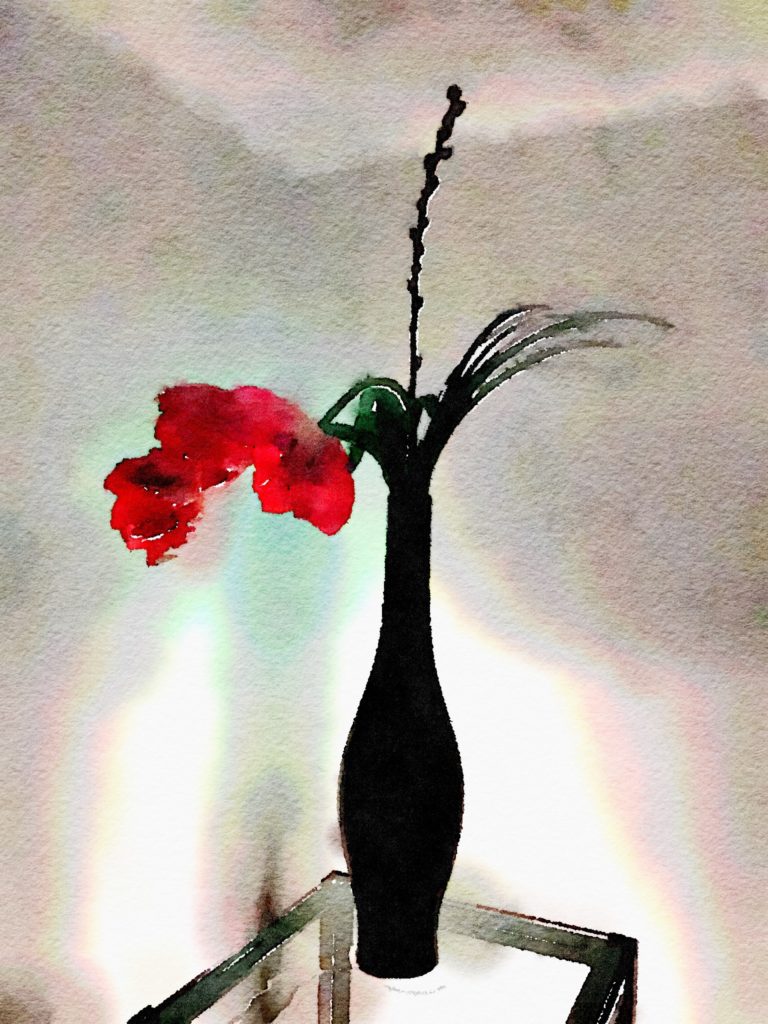 The big, bright faces of these peach tulips make me smile.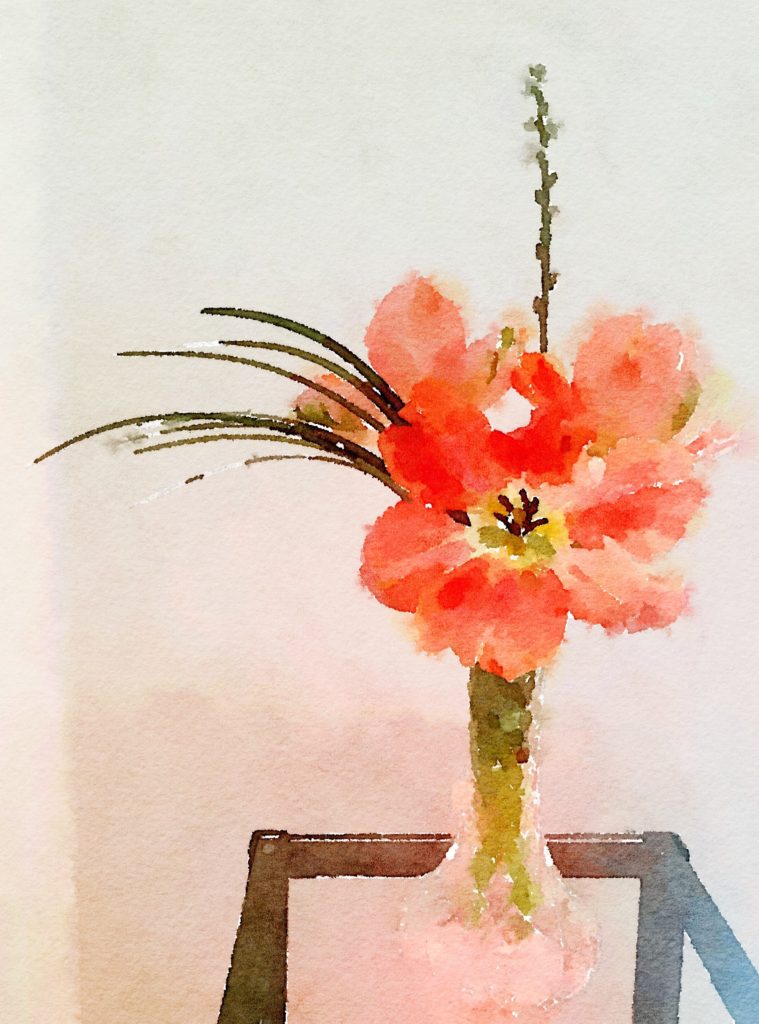 These ruffly pale daffodils look gorgeous framed in greenery and positioned in a green glass vase with a few sprigs of draping bear grass.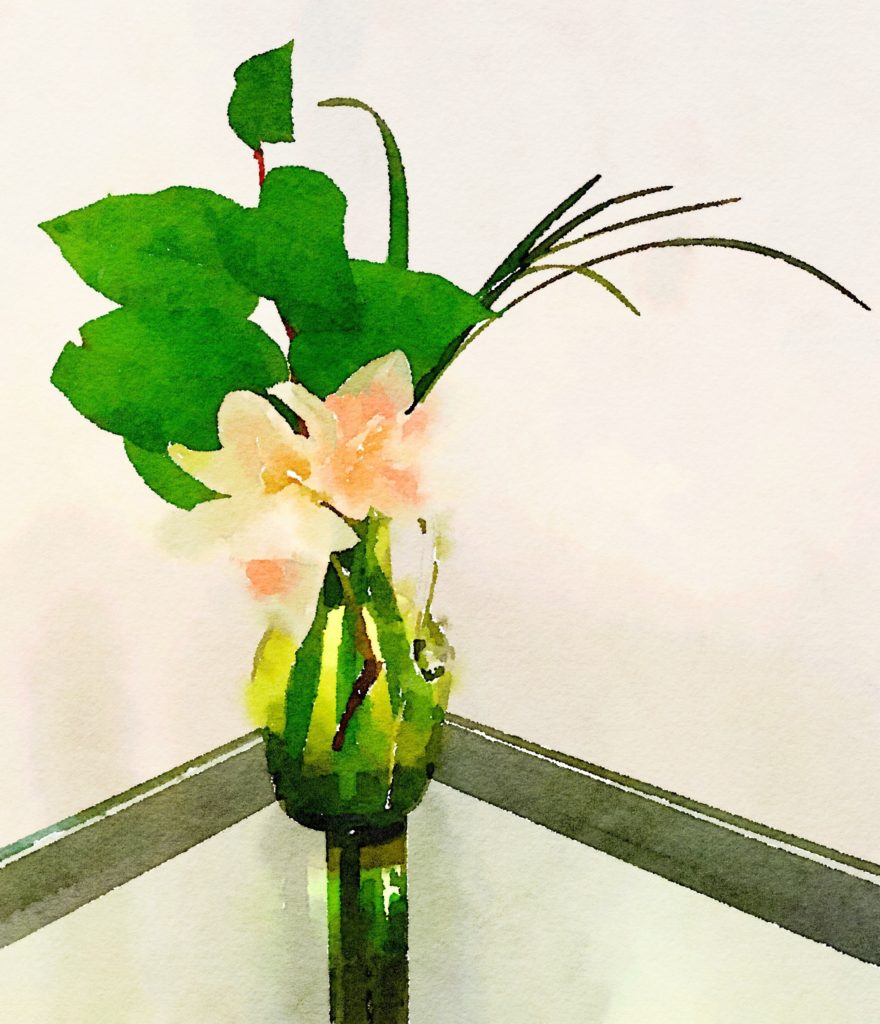 Two tulips and red "feathers" in a clear glass vase are fetching.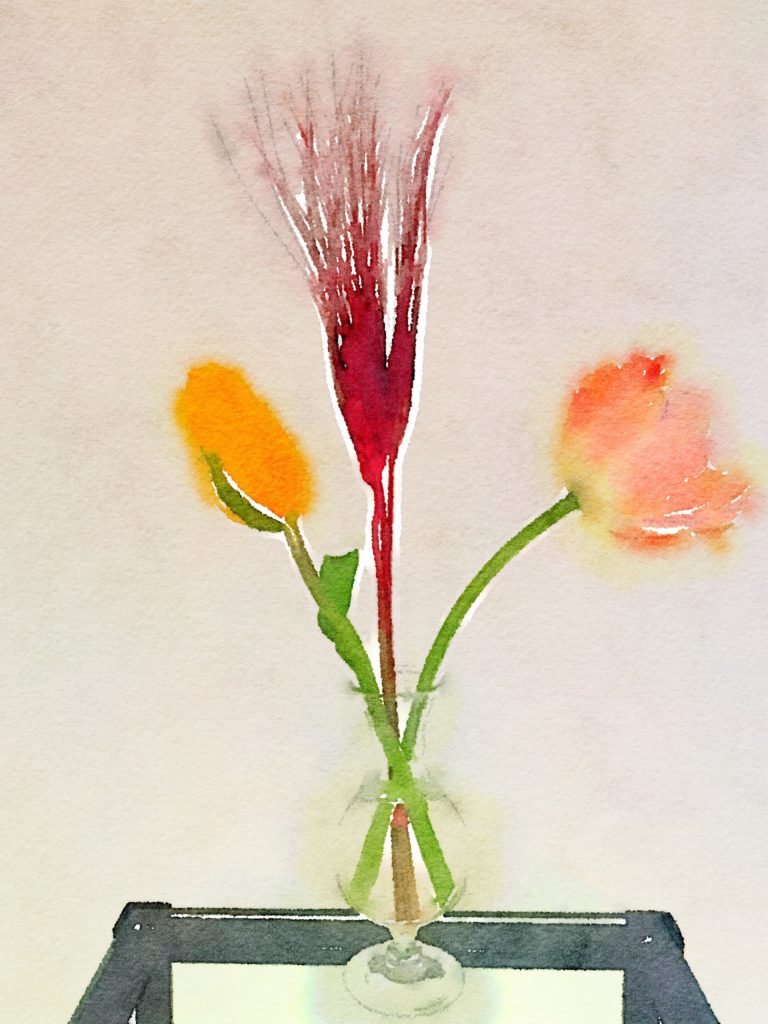 Here is a sparse, but eye-catching arrangement, in a contemporary glass vase I bought at a Christmas Market in Germany.