Sweet Spencer brought home the fresh Pike Place Market flowers for Week Thirty-One of the Bouquet-a-Week Project and I marveled at their diversity of varieties and colors.
Pictured below in all their glory are deep-purple gladiolas, yellow and crimson dahlias, a single pale-yellow Asian lily, three giant sunflowers (!), and more than half a dozen zinnias, a flower that I hadn't yet worked with during this summer season. And there were almost as many dried purple flowers as fresh ones.
Glorious, all!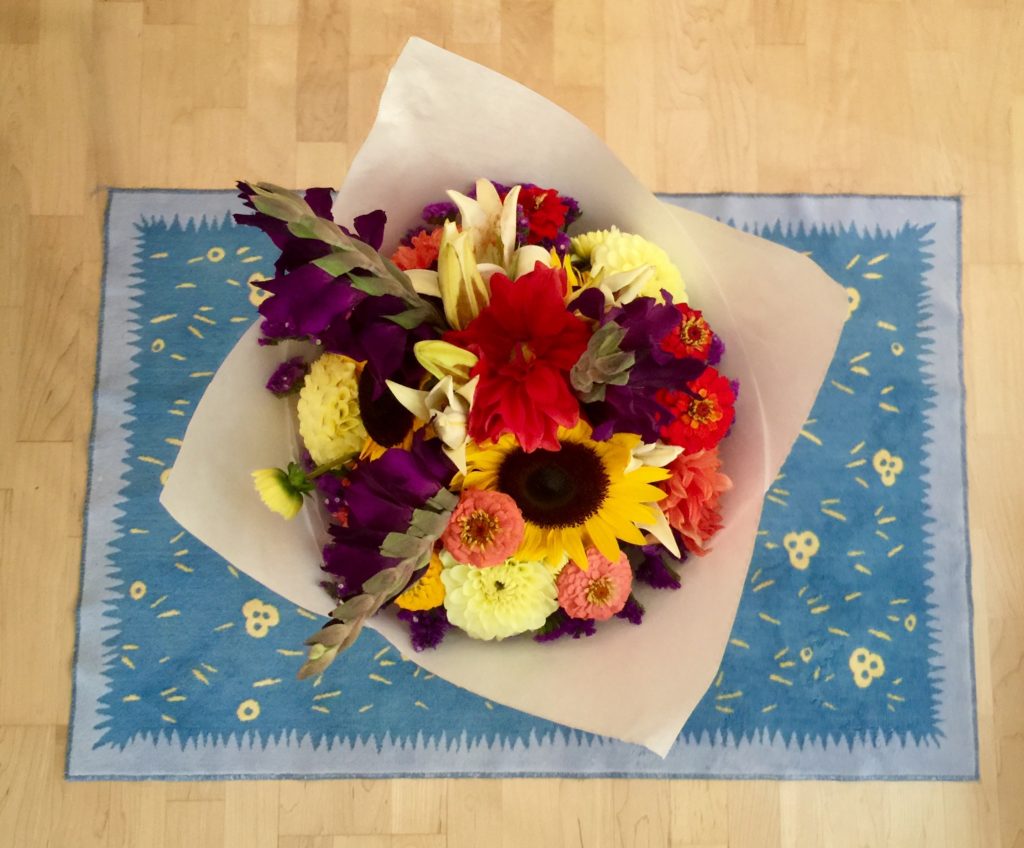 And here are the fresh Pike Place Market flowers "painted" in the Waterlogue app.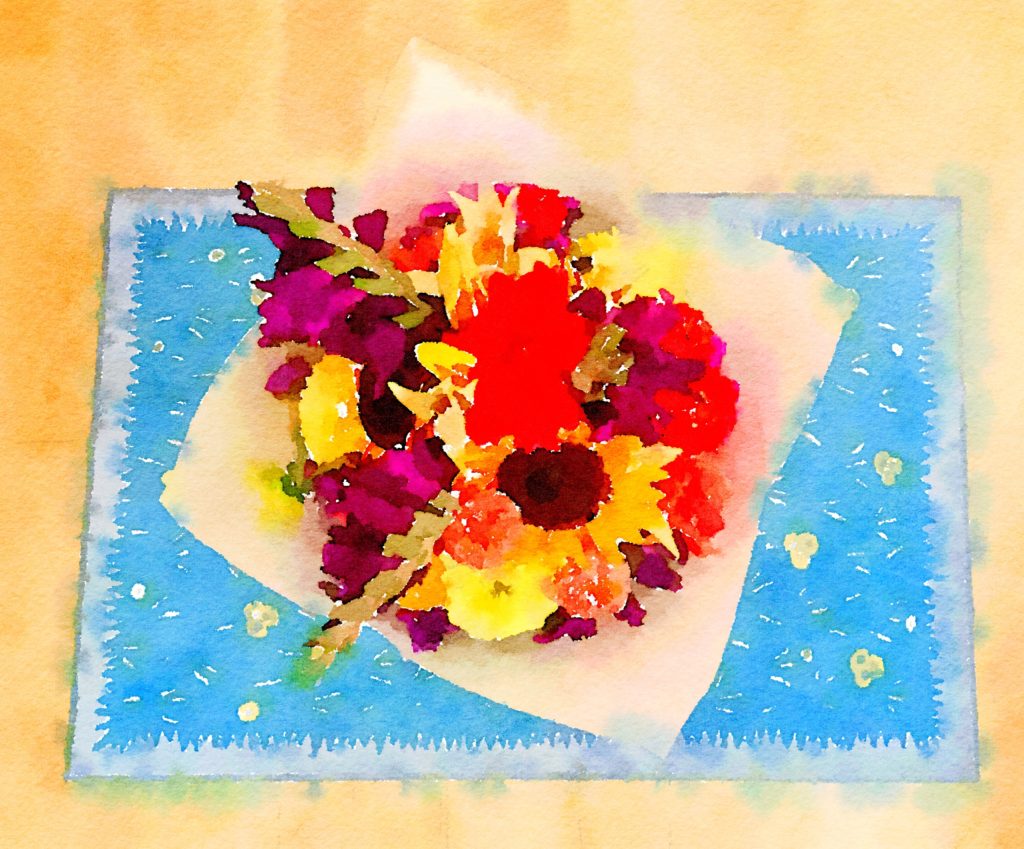 There were so many gorgeous blossoms to play with during Week Thirty-One, I couldn't resist laying them out in a long row along our granite dining-room counter.

And then "painting" them in the Vibrant mode of Waterlogue.

What's more dramatic than the color combo of dark purple and bright yellow, rather like a clergyman's robe?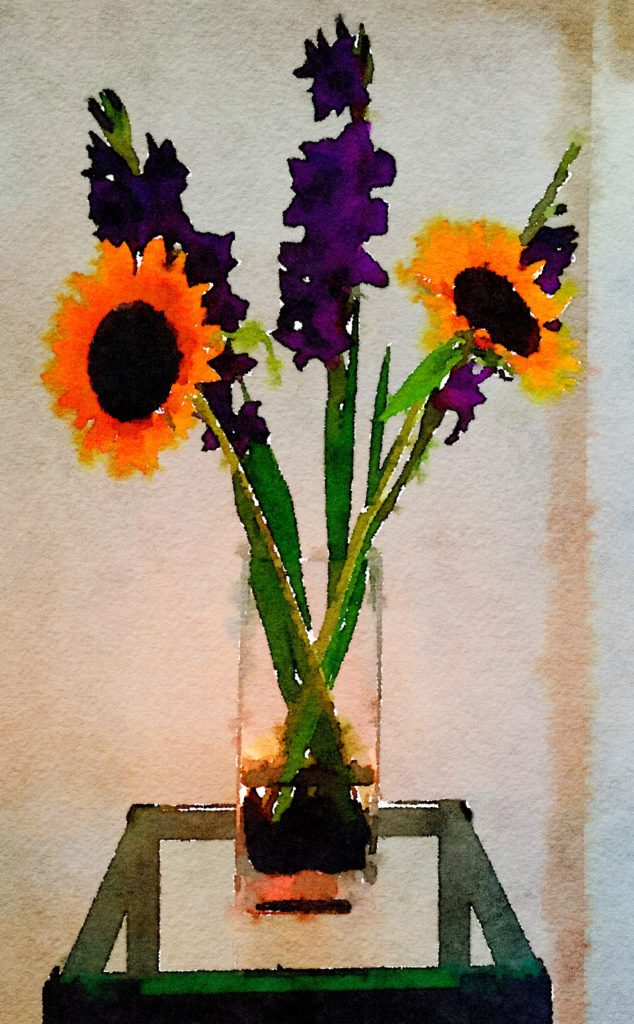 The zinnias snapped to attention when I arranged them over colorful marbles in a clear round vase.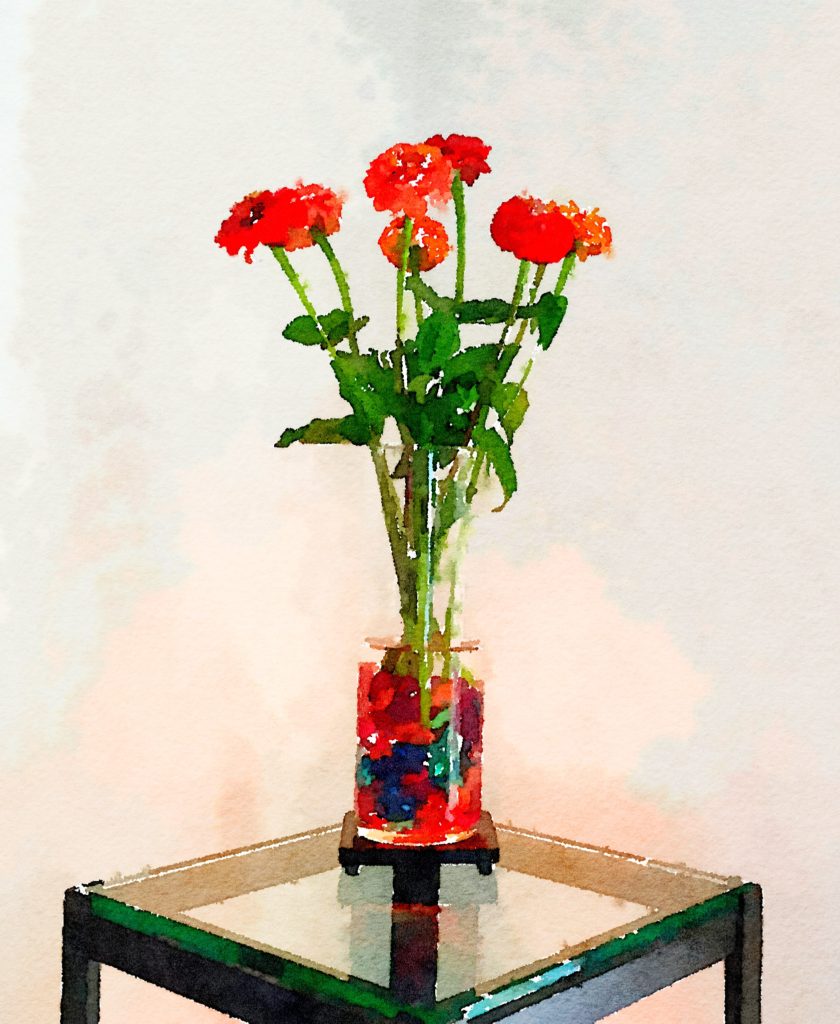 The single yellow lily and some of the dried purple flowers look splendid in my favorite tall pale-blue vase.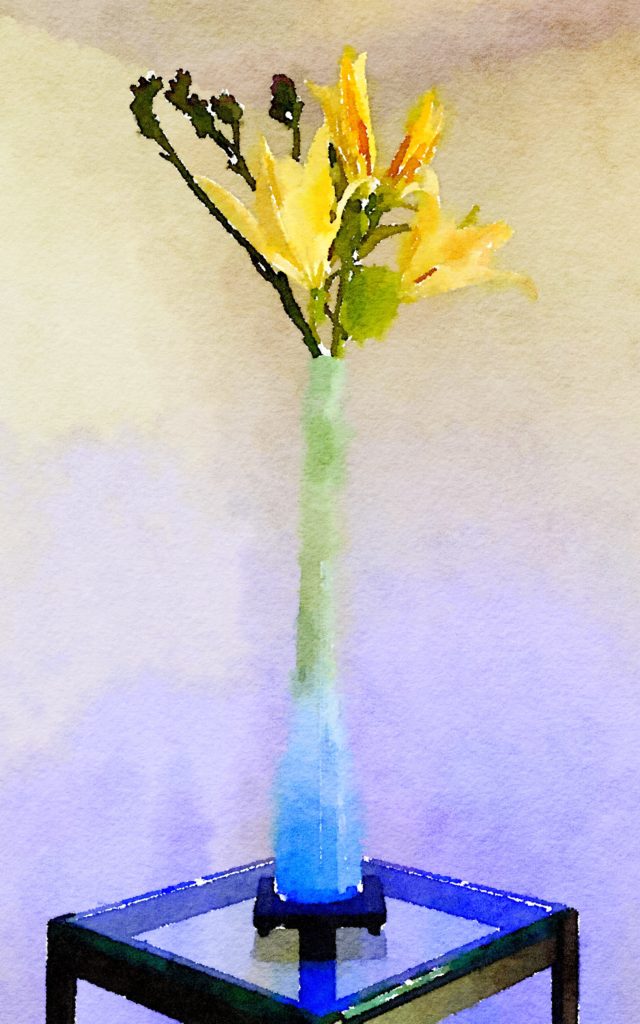 More dried purple flowers and one of the sunflowers play happily together in a bulbous white-and-blue-striped vase. I think I was channeling Vincent Van Gogh when I created this bouquet!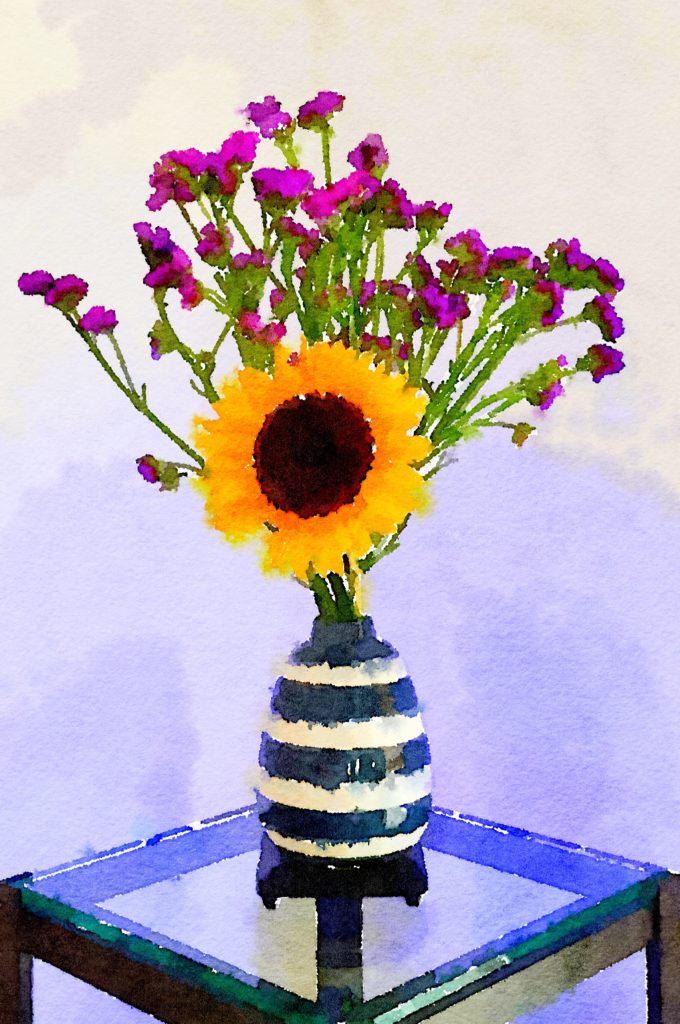 A single yellow dahlia and dried purple flowers rise gracefully in a shapely blue-glass vase.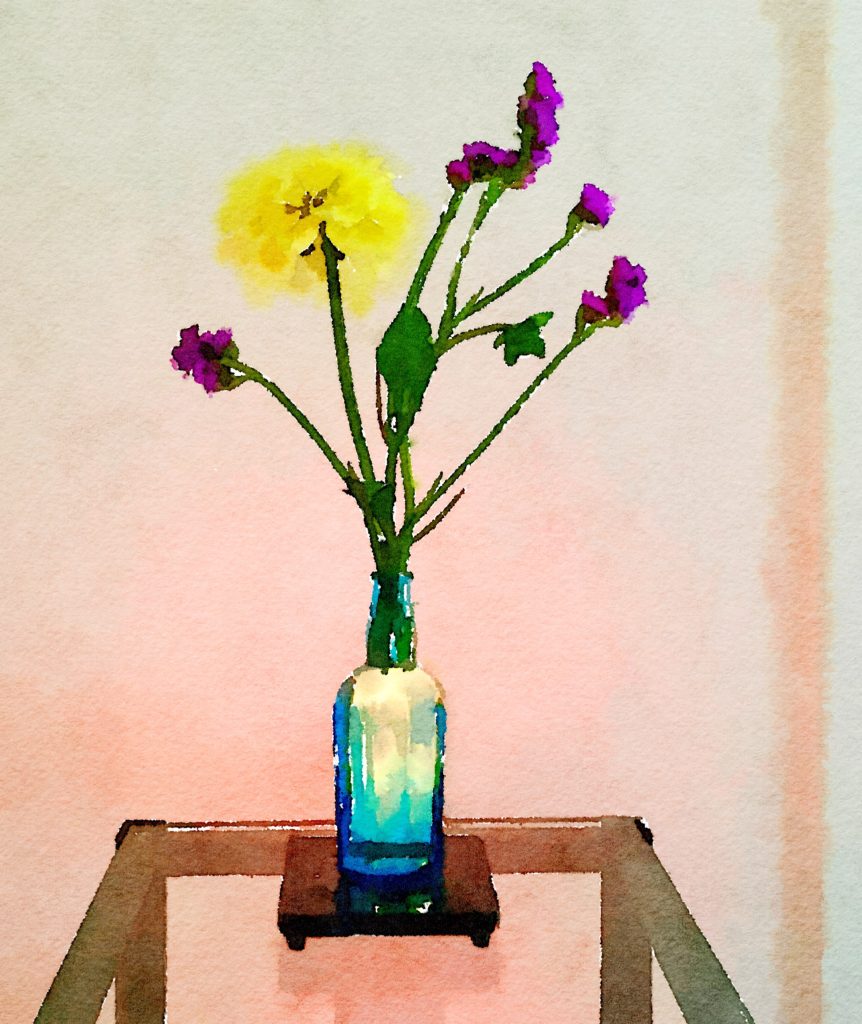 One of the crimson dahlias and more dried purple flowers form an Ikebana-inspired design in my blue Buddha vase.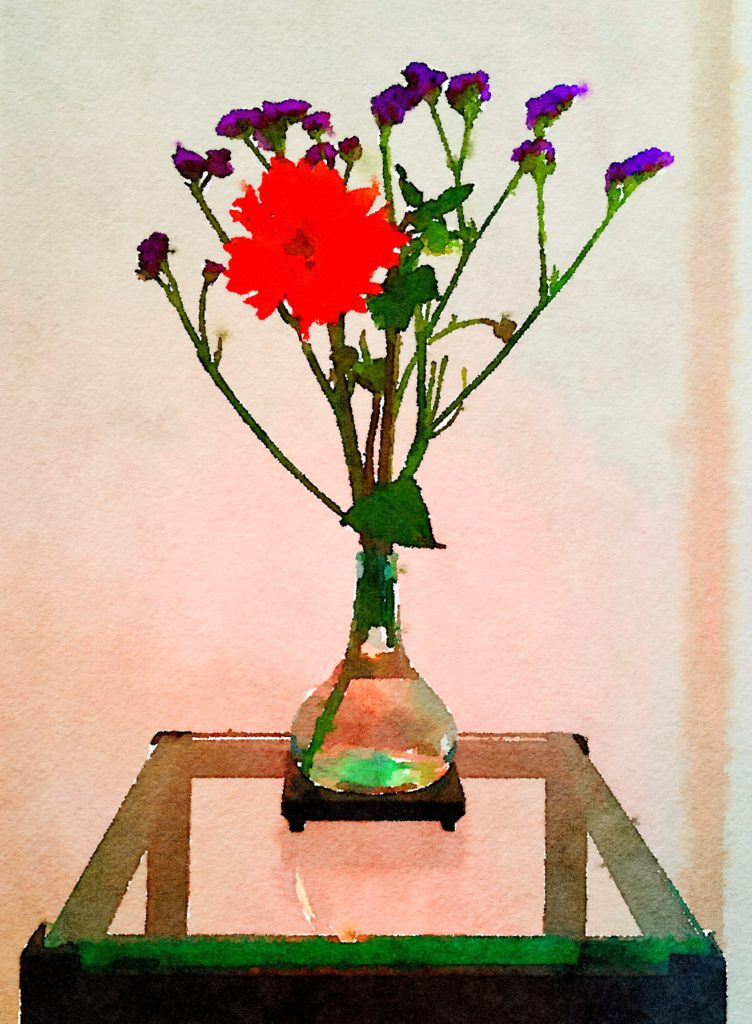 This striking trio of dahlias and dried purple flowers are the perfect way to conclude the line-up for Week Thirty-One of the Bouquet-a-Week Project.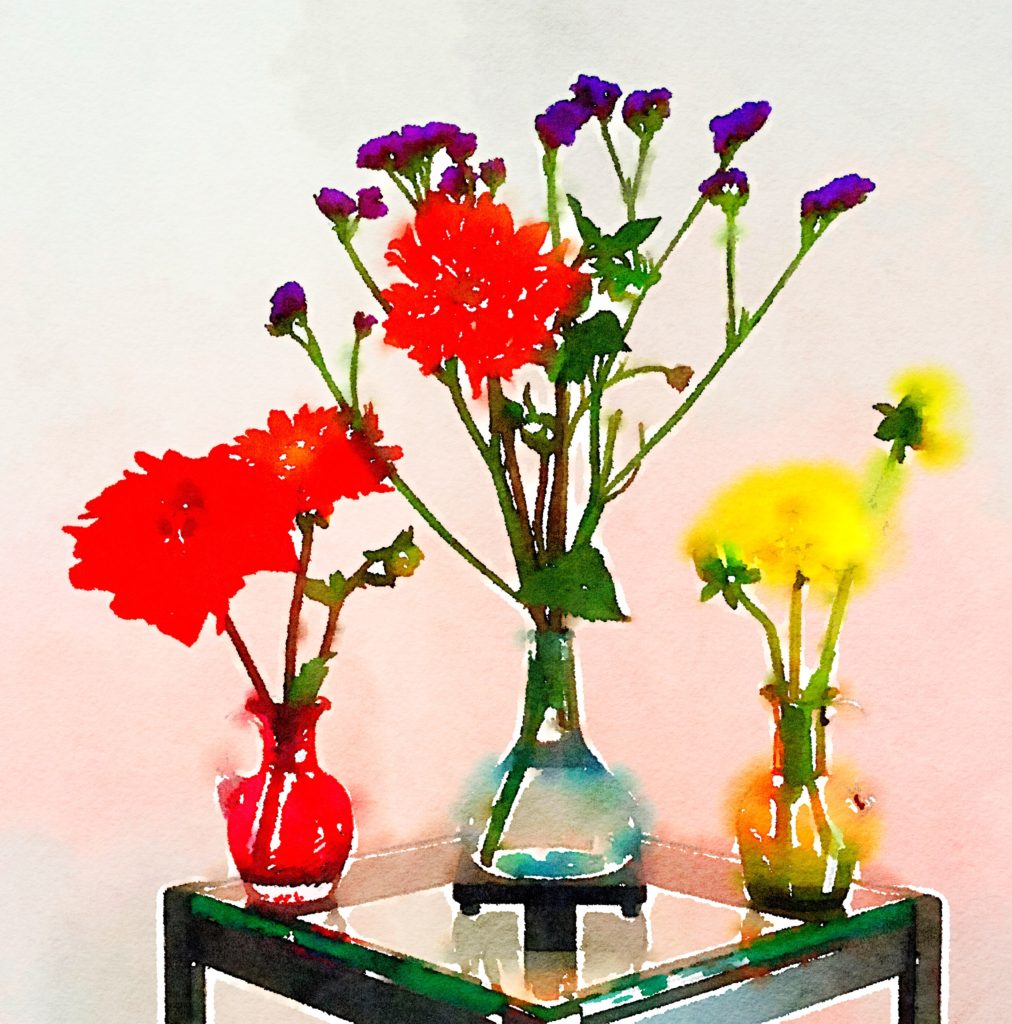 By mid-week, several of the dahlias had died, so I rearranged two new bouquets. I call these "extras" and they bring me just as much joy as the original week's bouquets.
Here is the first one and you may notice that the sunflower's petals are drastically shortened from the original bloom. That's because I went a little wild with the shears as I cut away the brown tips. Oh, well. The sunflower's big eye looks even more dramatic this way!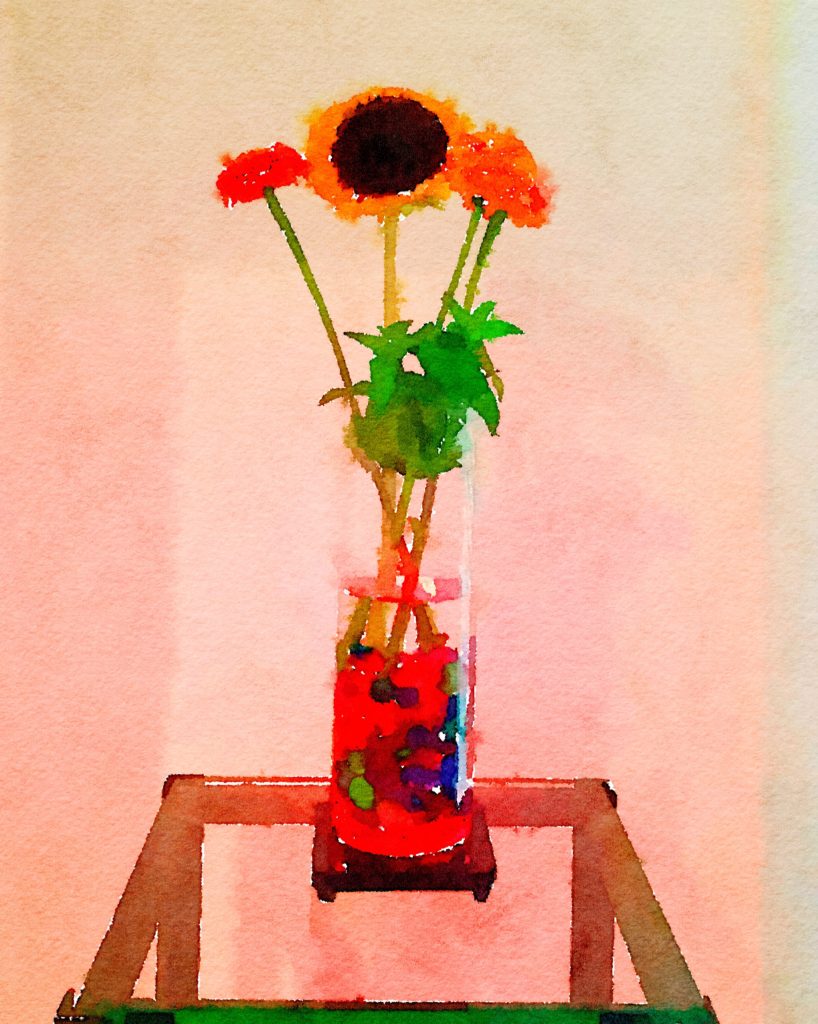 And here is a "normal" (unshaven) sunflower with a backdrop of deep-purple gladiolas and a single crimson petunia for a dramatic note.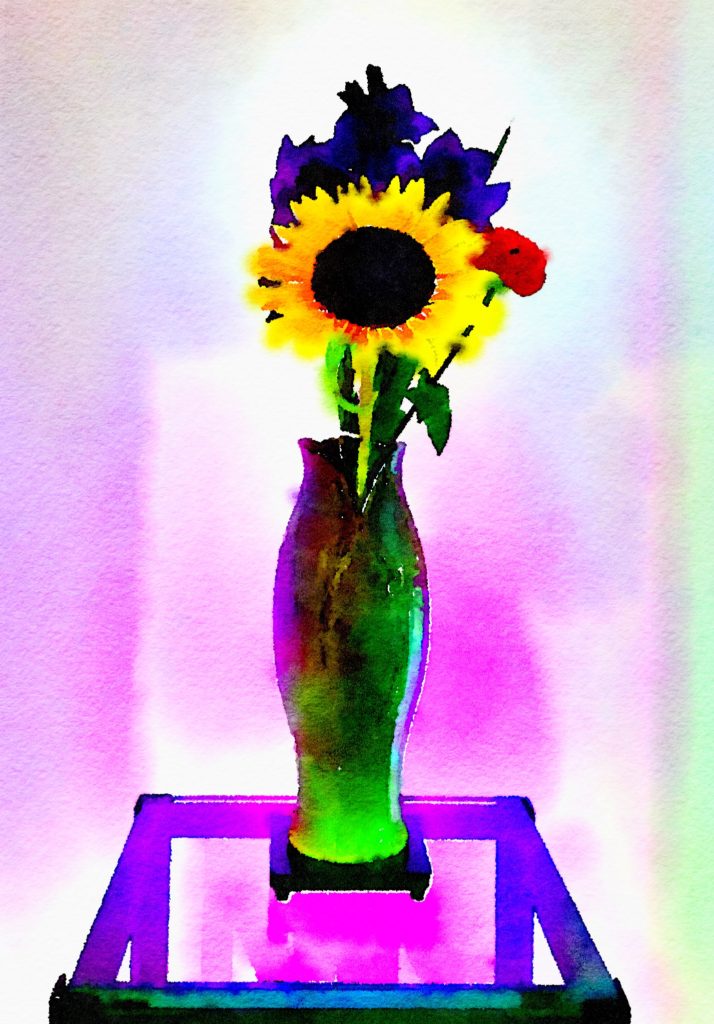 Here is the same arrangement photographed in dramatic evening light.