Over the past couple of weeks, I have been editing the photos from our recent cruise and really enjoying spending quality time with the 1,758 images I captured. I took 945 in the British Isles and 813 in Iceland, so there is plenty to work with! In that vein, during Week Twenty-One I wanted to take a break from the official Bouquet-a-Week Project concept (rearranging Pike Place Market bouquets) and instead share some of my favorite trip photos with you.
We spent a couple of days at the venerable Savoy Hotel in London before our cruise departed from Dover. The Savoy is within easy walking distance of Covent Garden, a photographer's dream (the perfect place to snap trip photos!) thanks to numerous outdoor vendors, entertainers, restaurants, and happy visitors that frequent the place.
I took two floral-related shots, then "painted" them using the Waterlogue app.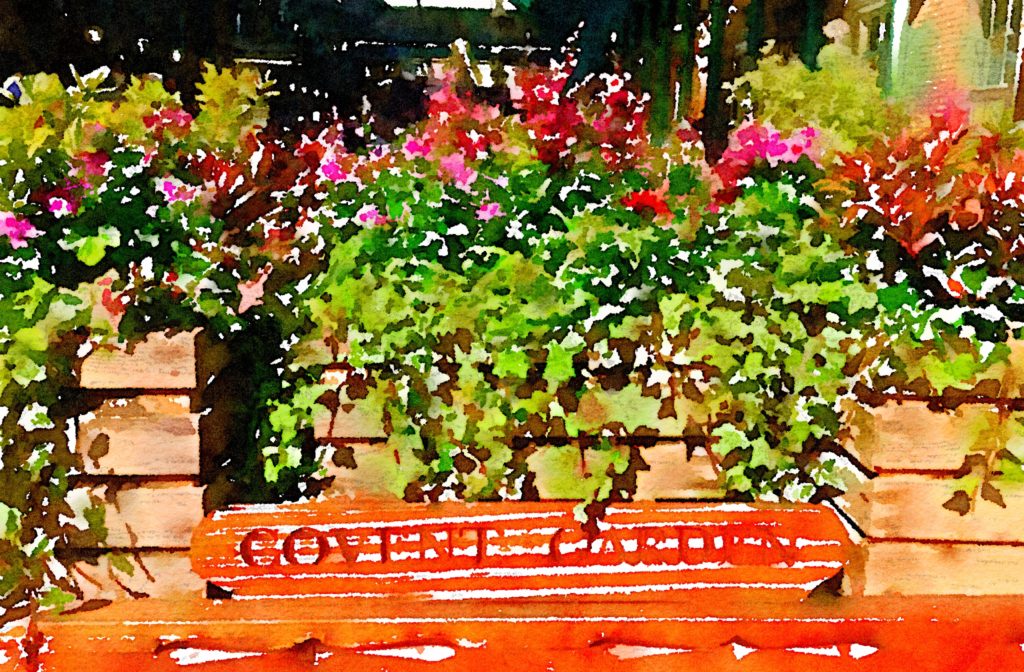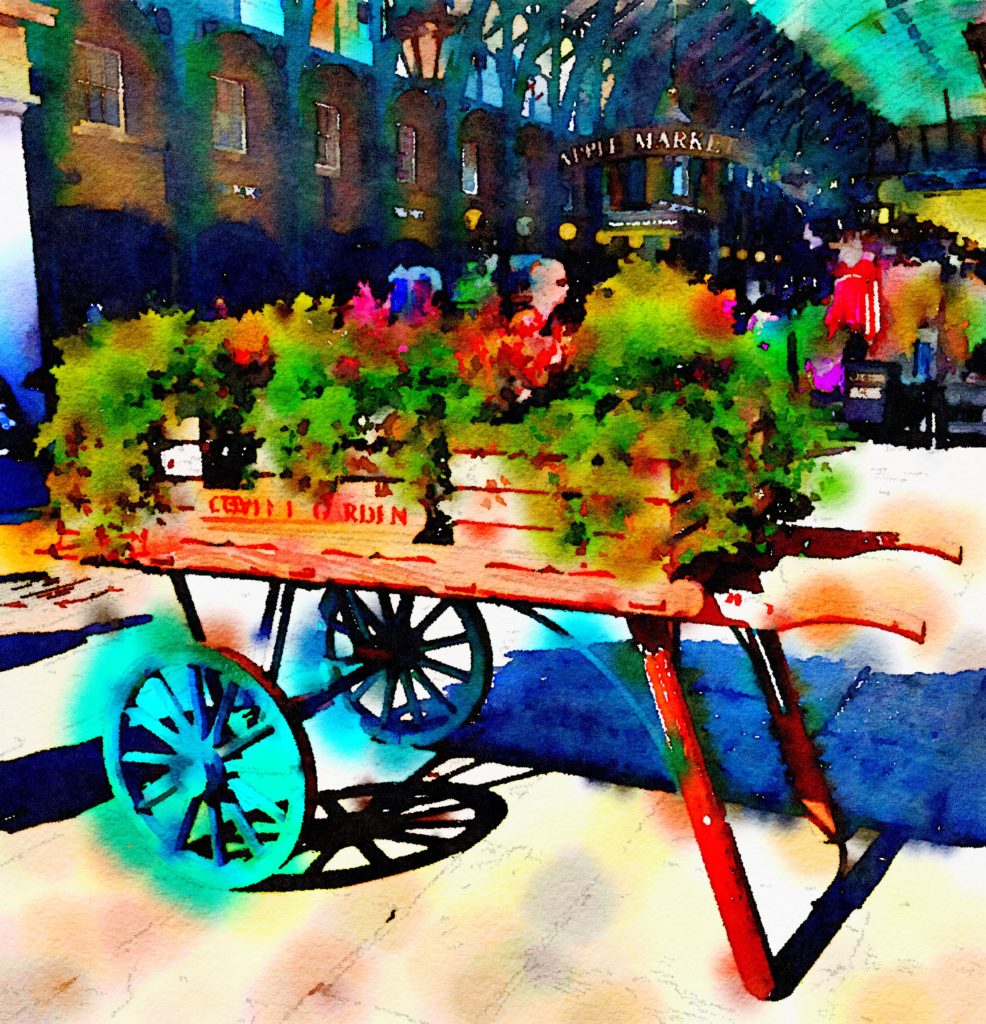 The lobby of The Savoy boasts towering formal flower arrangement. They are simply breathtaking for the sheer number of blossoms and their unparalleled beauty. So veddy, veddy British!
Even if you aren't staying in the hotel, it is worth a visit just to get a gander at The Savoy lobby's bounteous bouquets, all of which offer intriguing possibilities for trip photos.
Below are several different images "painted" in the four modes of the Waterlogue app that I like to work in–Natural, Vibrant, Bold, and Color Bloom.
Which one(s) you like best?!?! I'd love to know.