It was a Saturday afternoon as I walked through the Pike Place Market trying to decide which fresh flower bouquet to buy.
I noticed that the pickings were pretty slim, nothing like the extravaganza of fresh flower bouquets available during the summer and early fall.
As often happened, I decided on a bouquet from Erlinda at Flower Garden. As I handed over my $10, I felt a wave of sadness since I knew it might be the last time I would see my friend during the 2018 growing season.
The Week Forty-Seven bouquet I purchased from Erlinda was an interesting mix of Asian lilies and dahlias in a rainbow of colors. Underneath, dinosaur kale leaves formed some of the greenery along with more traditional stems of green leaves.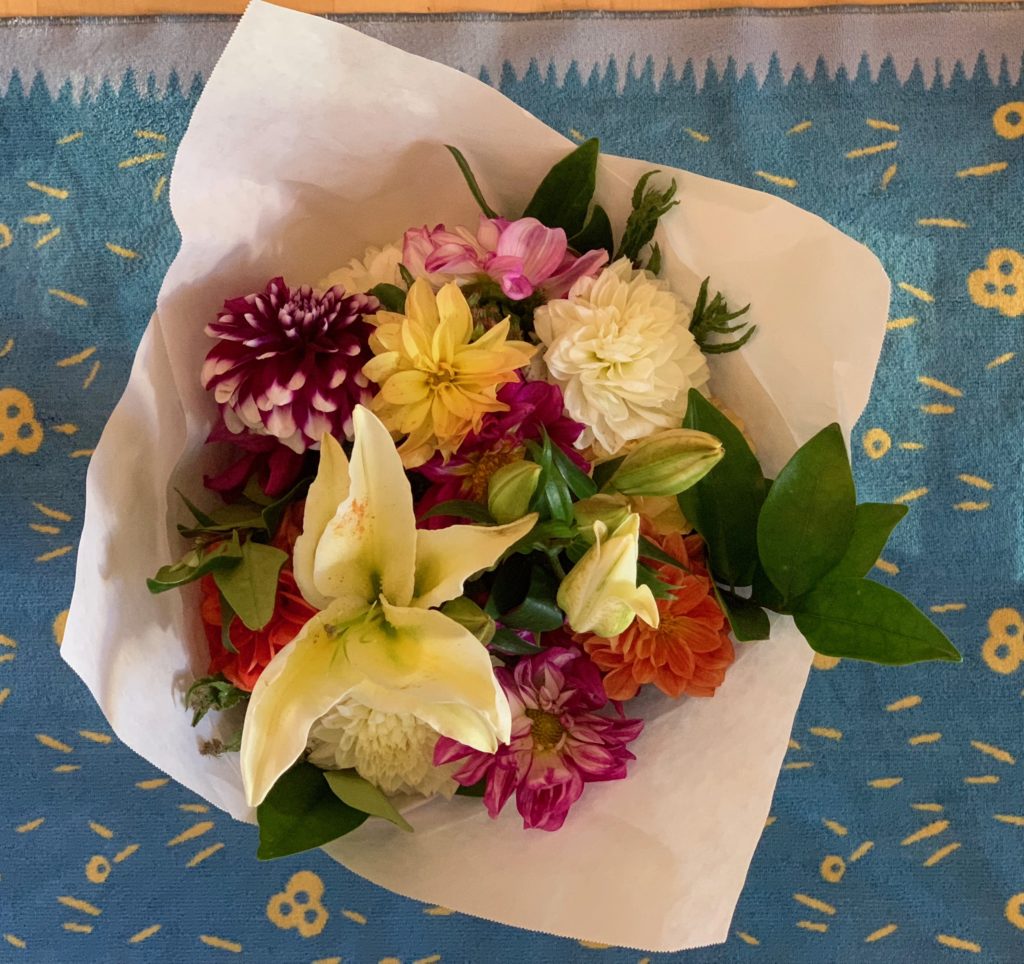 Here is the lacy beauty of the Week Forty-Seven bouquet when "painted" in Waterlogue.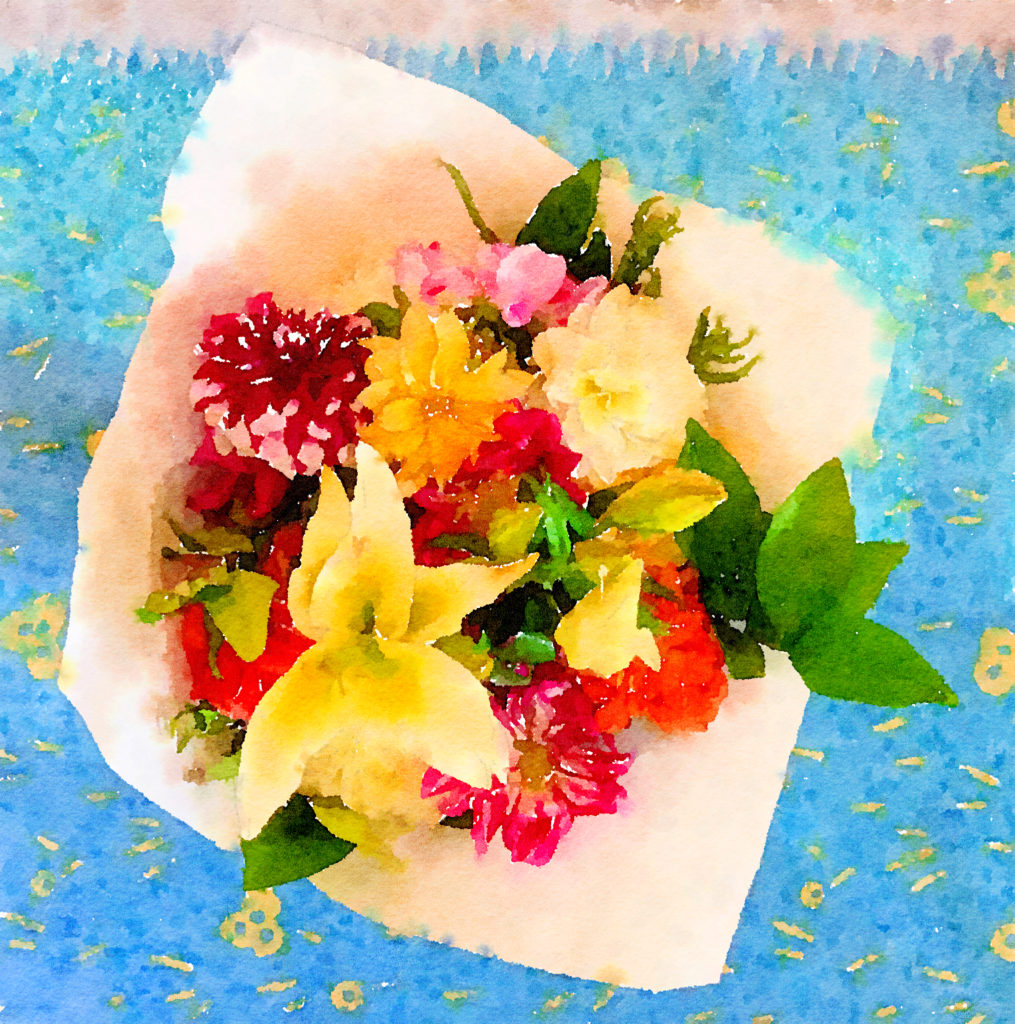 You can get a better look at the dinosaur kale from Week Forty-Seven when the components are laid out for viewing. . .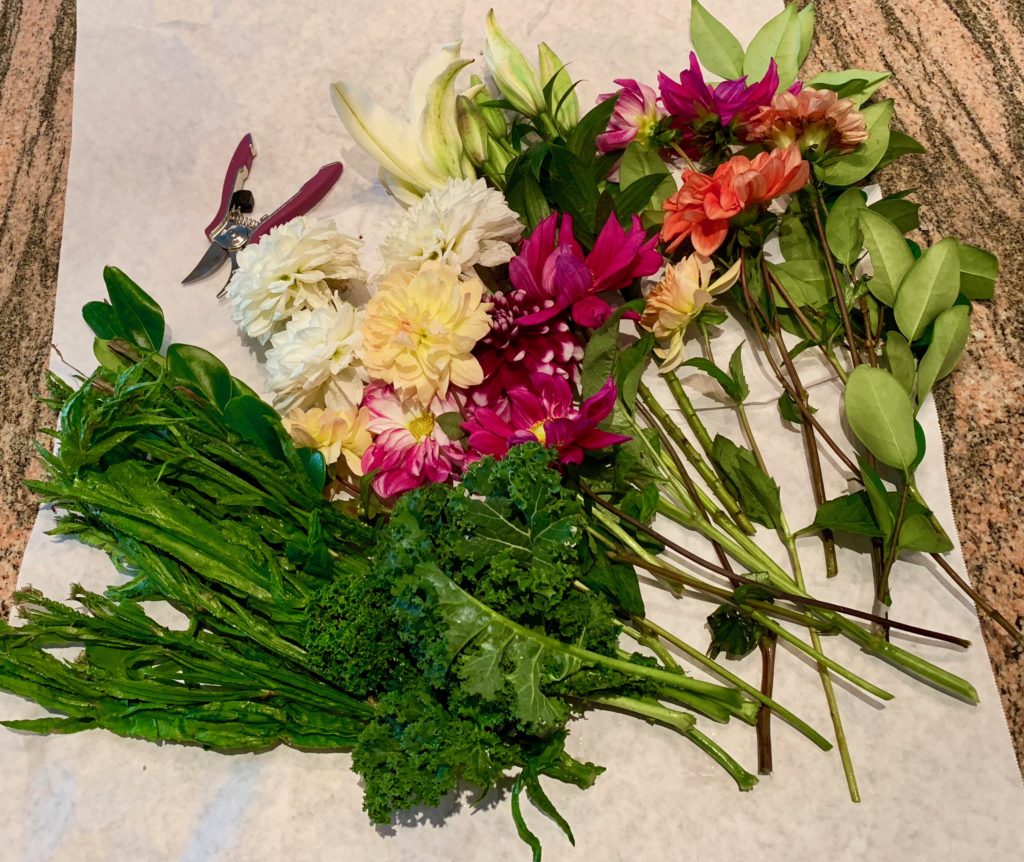 And painted in Waterlogue.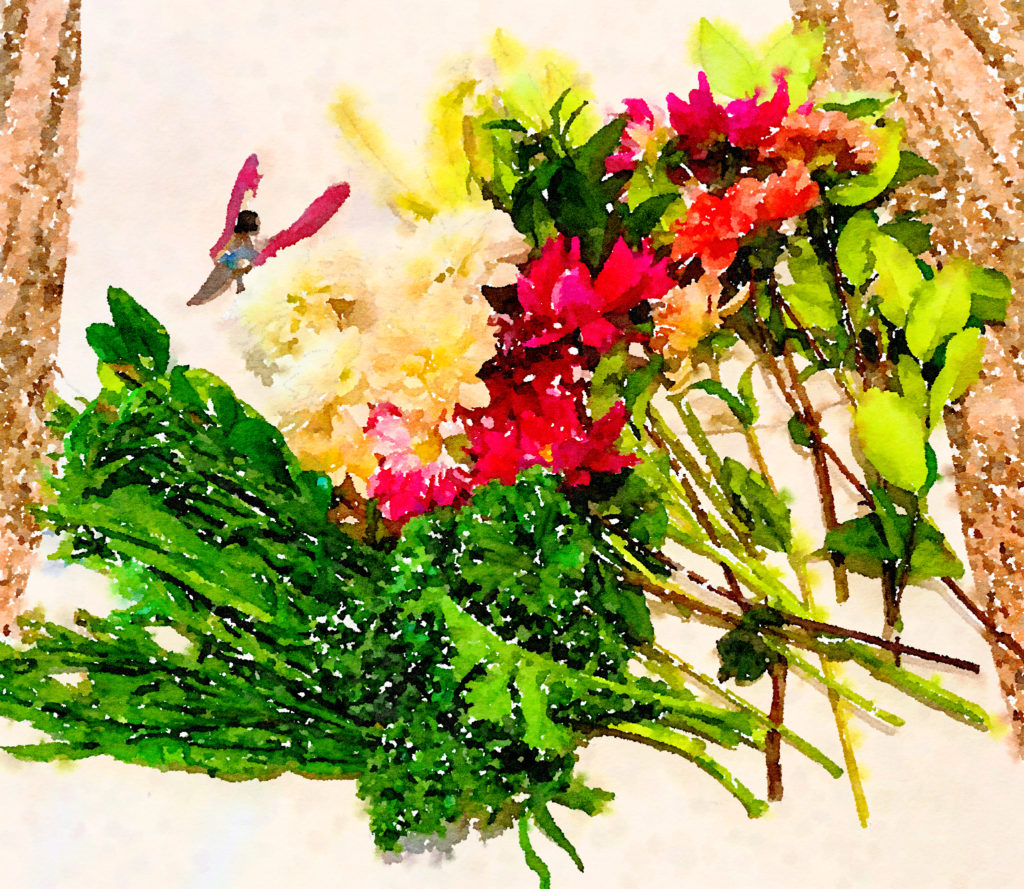 Simple majesty are the words that best describe the first major bouquet of Week Forty-Seven, composed of a yellow Asian lily, a variegated maroon-and-white dahlia, and greenery.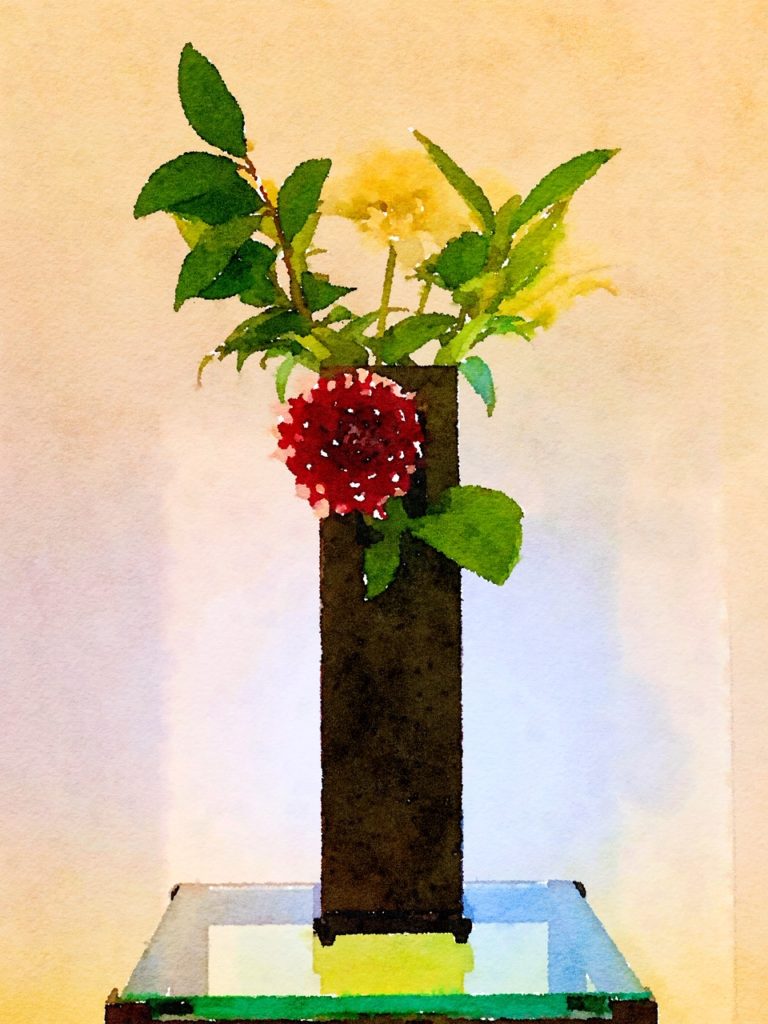 The stripes on this Italian vase mirror the colors in the dahlias I arranged within it.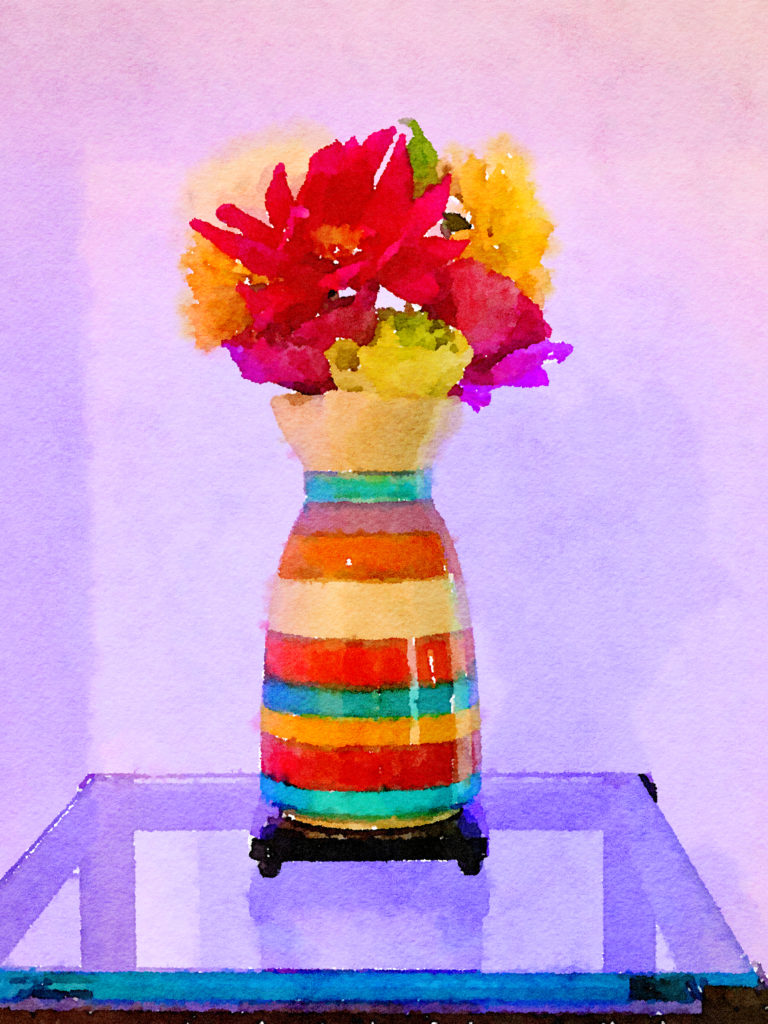 Single dahlias, kale, and greenery are understated forms of beauty.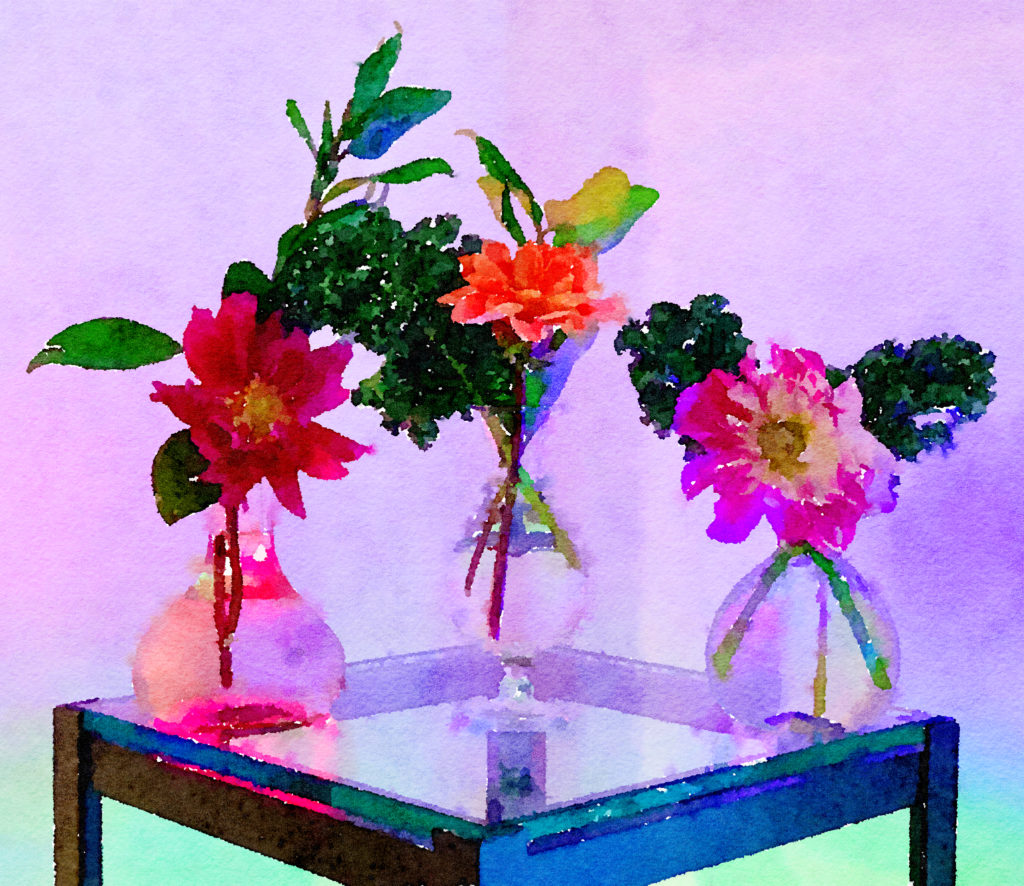 As are the three small bouquets from Week Forty-Seven.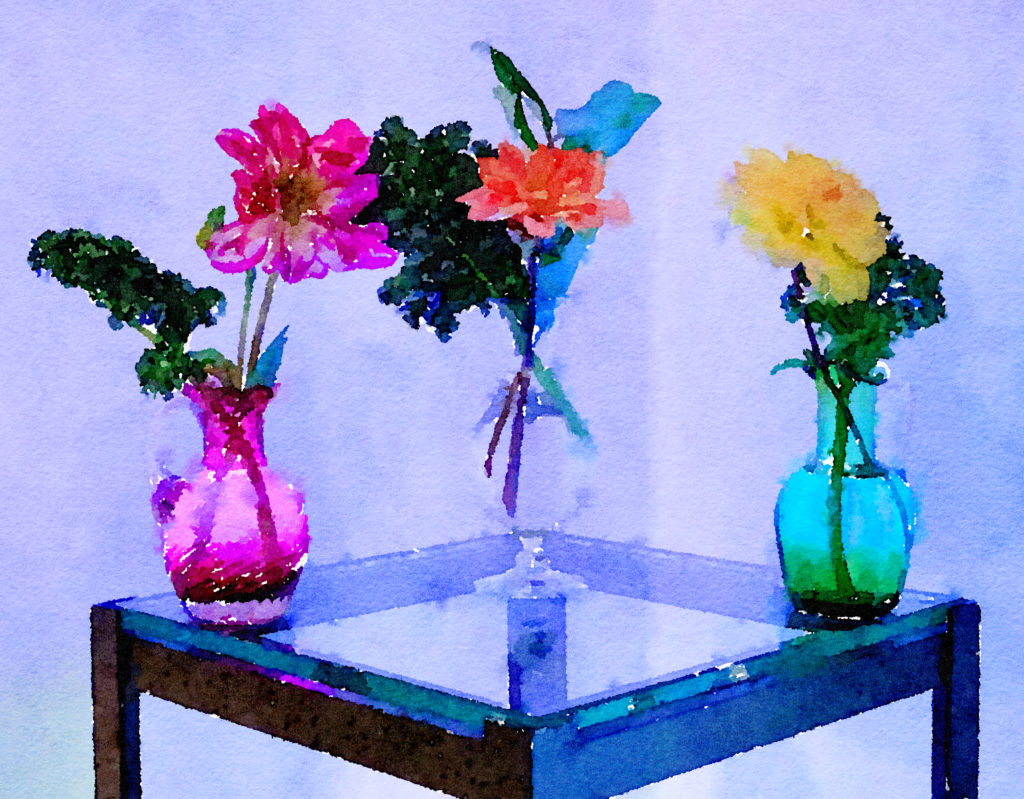 Accidentally, while working with the flowers, two broke from their stems. Never one to waste anything, I put them in a round celadon vase that held the pair of dahlias as if it were made for them.