Week Thirteen was full of firsts–the first time I had worked with Asian lilies during this spring season and the first time I had used two new vases to create my floral bouquets.
It was also the first time I had blown my normal $20-a-week budget. But I couldn't resist four Asian lilies that cost $4 apiece for a total of $16.
Then I needed a half dozen tulips for additional smaller bouquets. The hand-lettered paper sign above the flower farmer's stand said that a dozen tulips cost $10, so I figured that if I got half a dozen, I'd just be $1 over budget.
But naughty me. I chose six "double" tulips. So when I handed the farmer a ten-spot, she thanked me and turned her attention back to a bouquet she had been arranging.
When questioned, she explained that the "double" tulips cost twice as much as "regular" tulips. In any case, I knew I would enjoy them and that they would photograph beautifully, then "Waterlogue" well.
Here are the ten stems I purchased that day.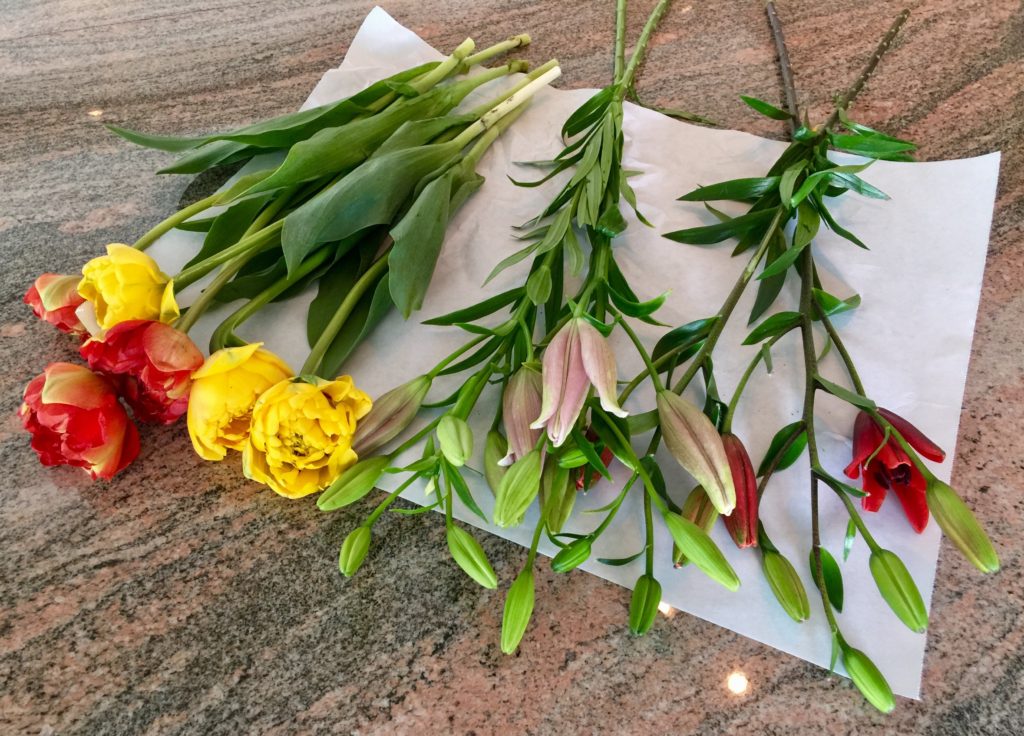 And here are the fresh flowers "painted" in Waterlogue.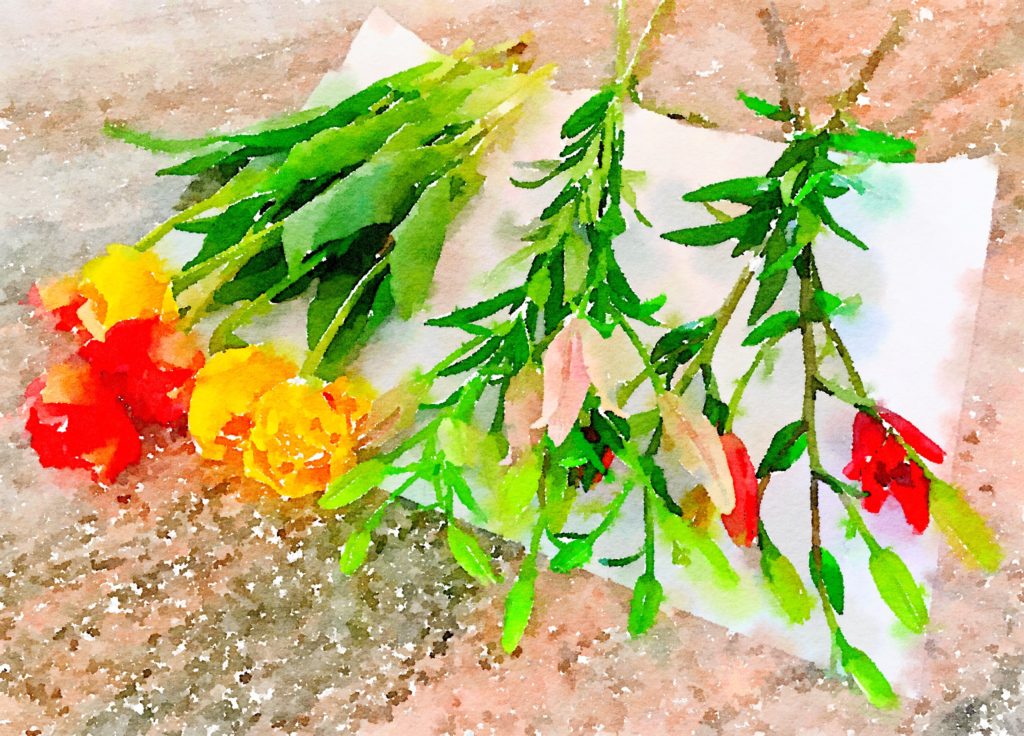 I got greedy and used all four Asian lilies in the first of two major bouquets I created during Week Thirteen. You'll note that this is one of the new vases. . .an extremely tall bamboo rectangle with a clear glass cone hidden inside to keep the flowers watered. It worked perfectly with the four long-stemmed orange and pink Asian lilies that I set in opposing corners. Some tall red branches created a dramatic finishing touch.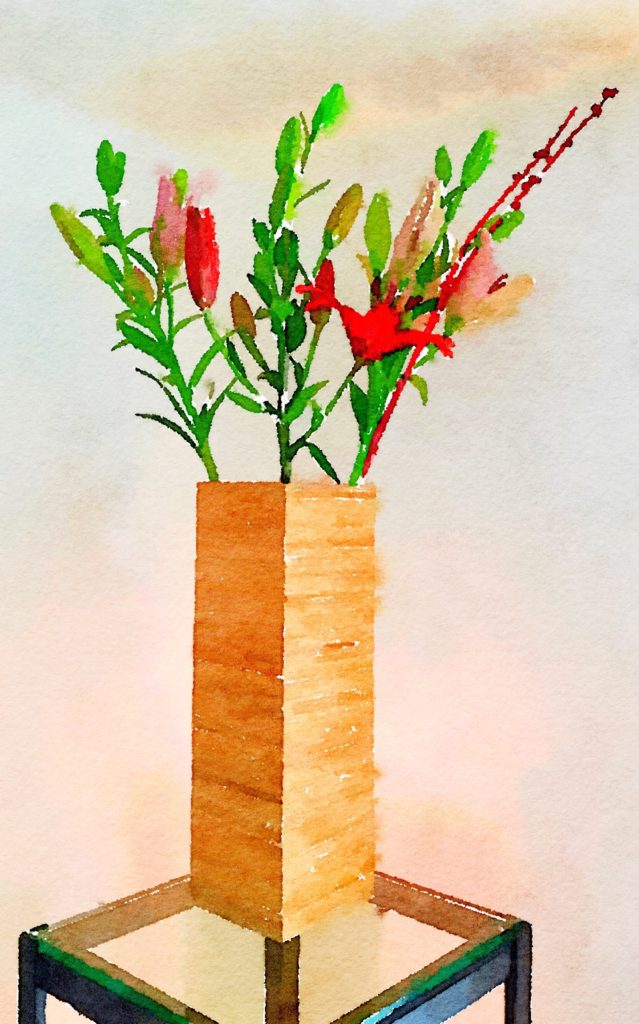 Here is the other new vase that I admired in a Target advertisement and bought for $9.99. Hand-painted in China, each container is a bit different. I like the way the navy paint drips down through the white stripes. With the addition of three tulips, it almost has a Dutch-painterly, Vermeer-like vibe.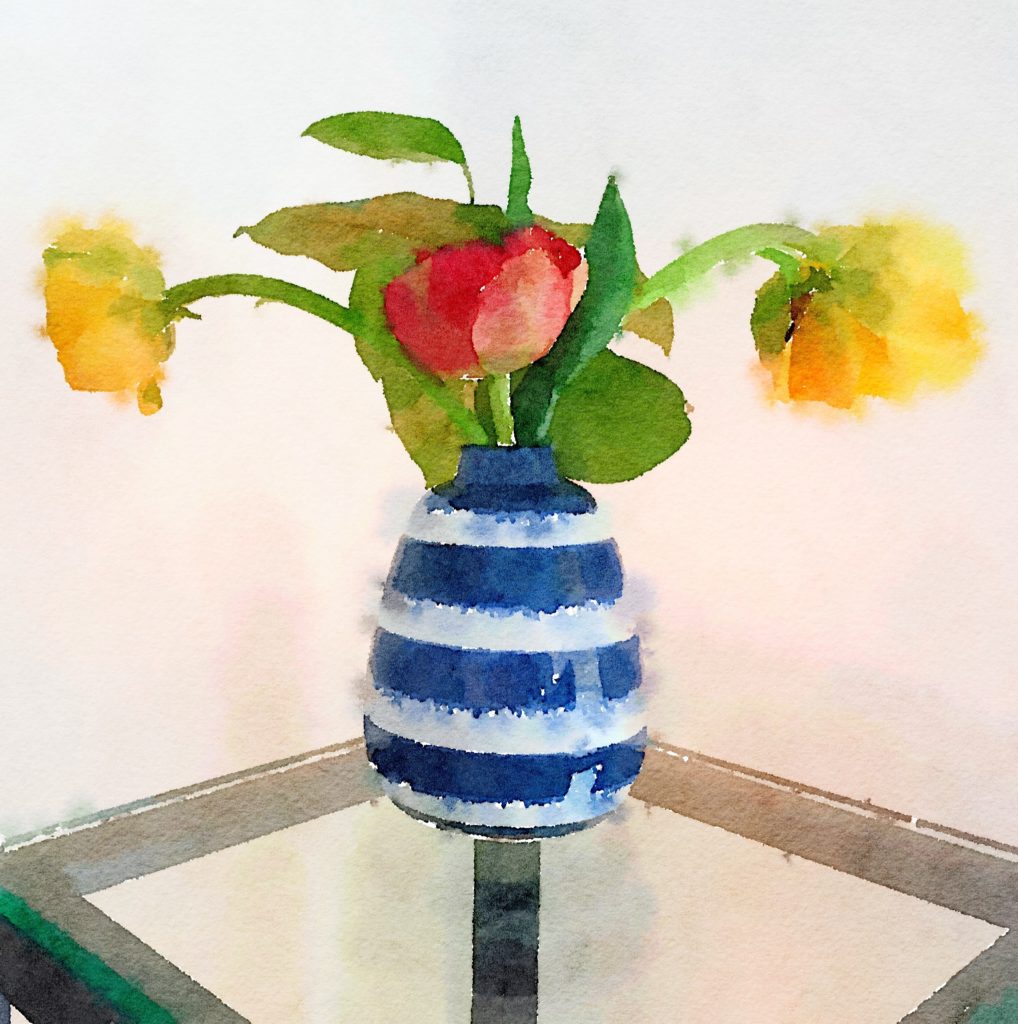 Here are the three smaller bouquets I designed during Week Thirteen using the remaining three "double" tulips in reddish-orange and bright yellow colors.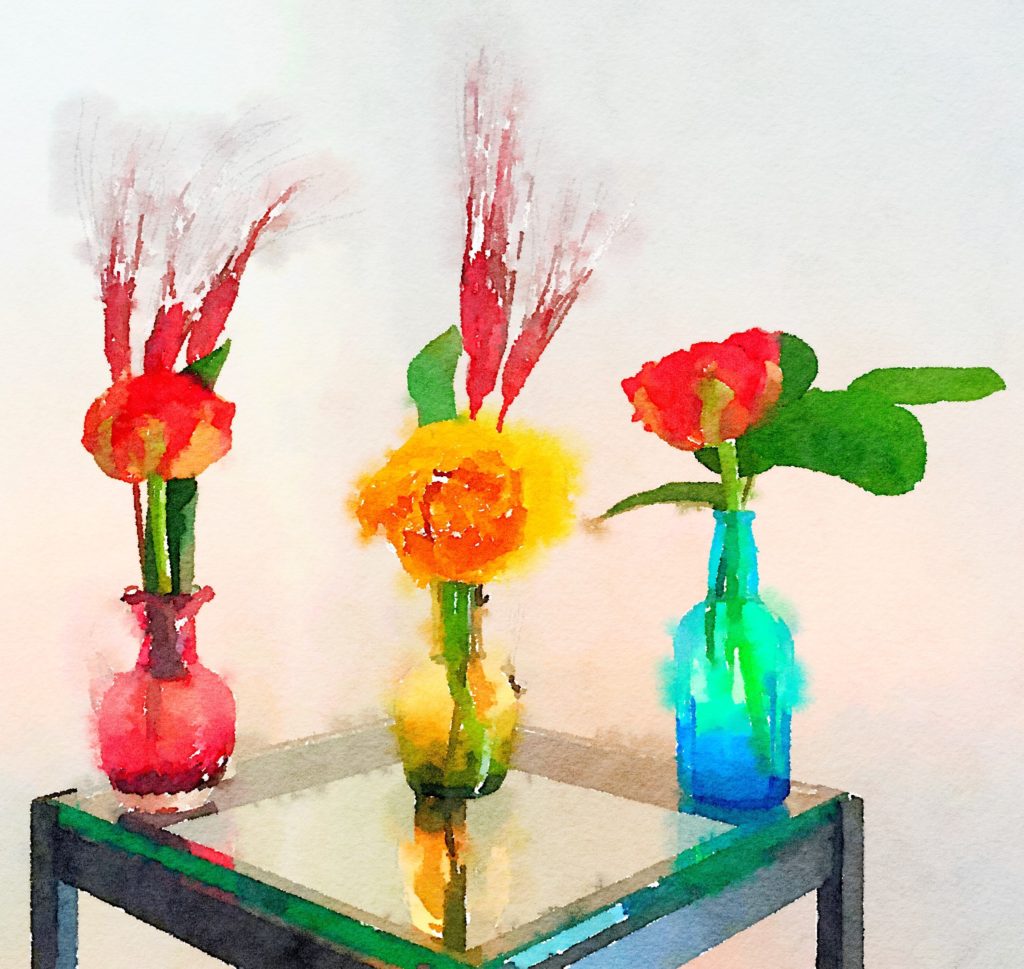 A few days later, after the Asian lilies had opened into their full glory, I reshot them in the bamboo vase.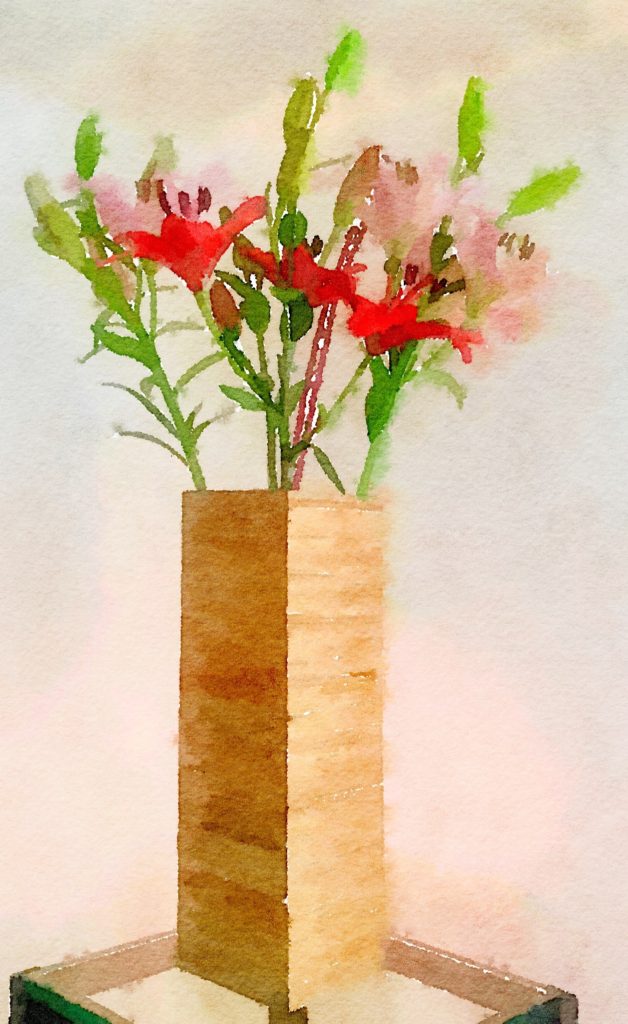 Then I removed the bamboo exterior and pulled out the glass conical vase inside and rearranged three of the blossoms.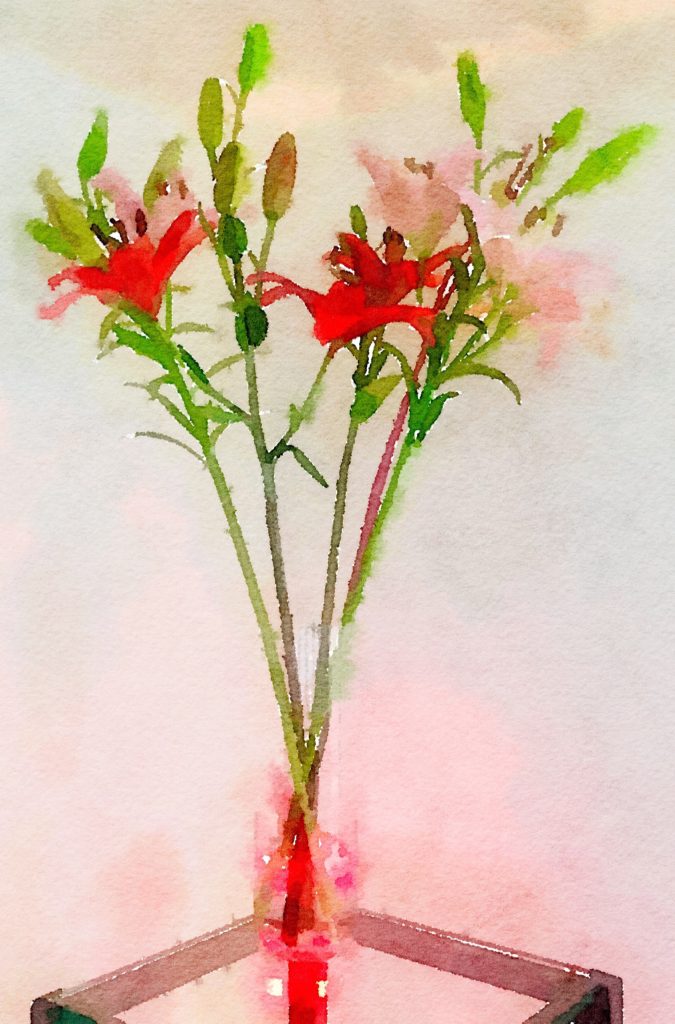 I positioned the remaining pale-pink lily, which was positively bursting with blooms, in my favorite robin's-egg blue curving vase along with a trio of pussy willows and greenery. Here's that gorgeous shot in Waterlogue.