The Pike Place Market bouquet for Week Twenty-Nine of the Bouquet-a-Week Project came from one of my favorite long-time flower farmers called Flower Garden.
Erlinda is Flower Garden's friendly floral designer. This week she created a beauty that included a half dozen pink peonies (several with "babies," i.e., smaller blooms), white snap dragons, and white and pink golden arrow. A plethora of dried pink and purple flowers served as filler.
Here are the fresh Pike Place Market flowers still wrapped in white butcher paper.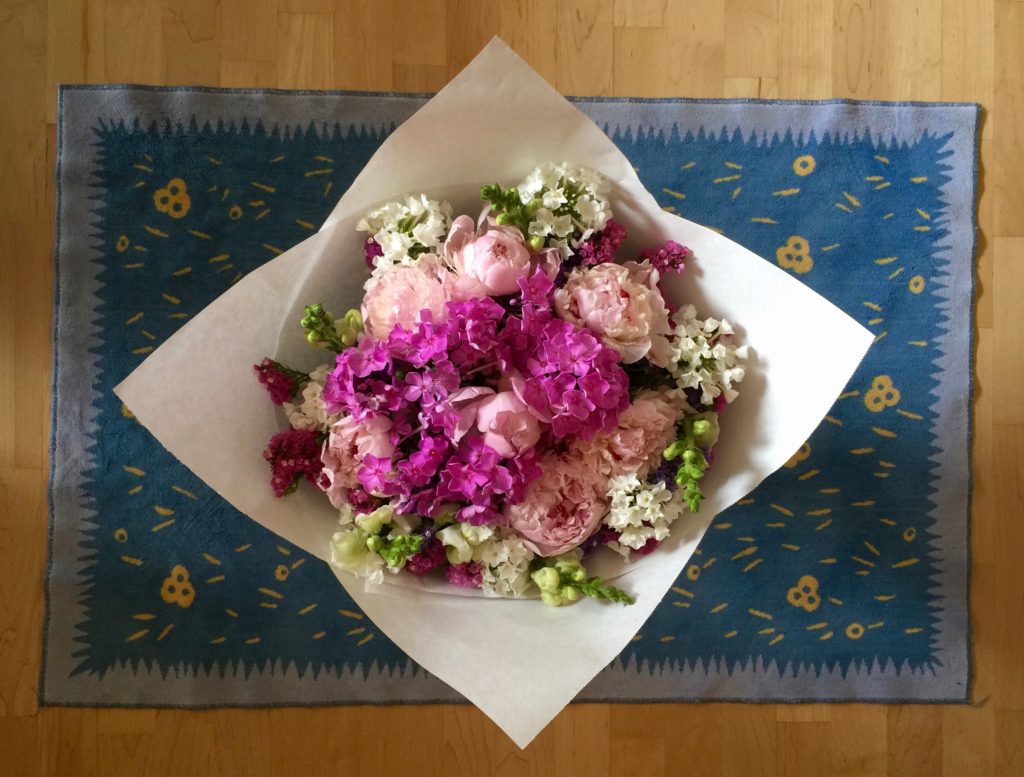 And here they are "painted" using the amazing Waterlogue app.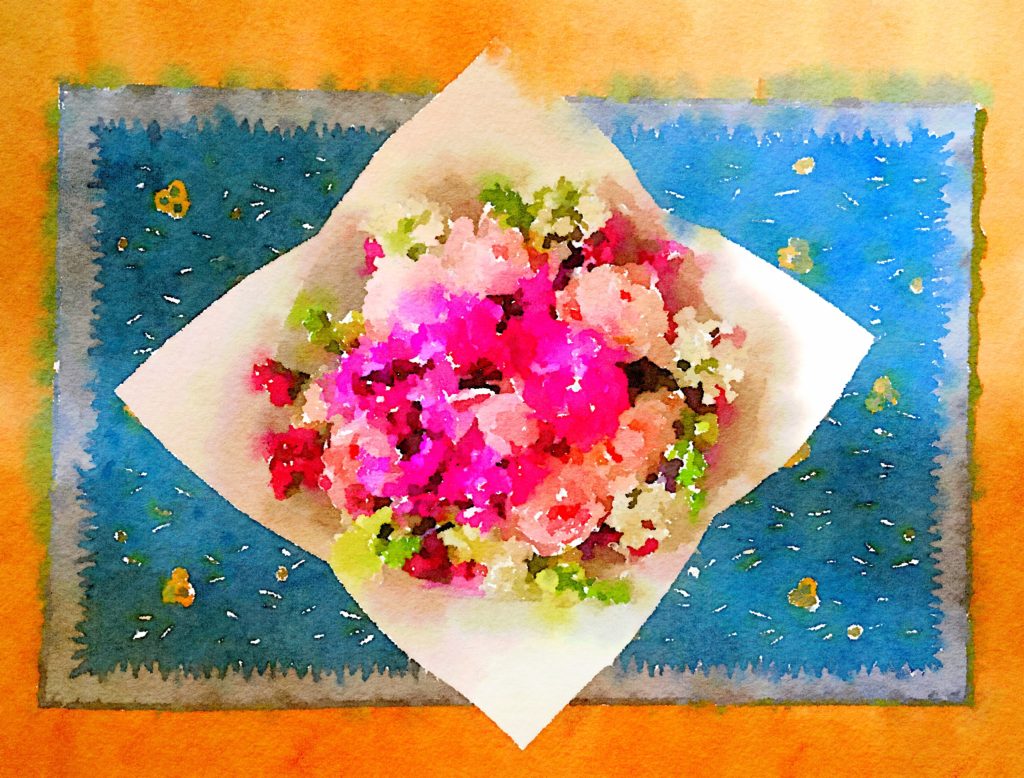 Instead of creating a lot of smaller bouquets, I went for broke and arranged all of the fresh flowers, minus the dried flowers, in a bulbous black vase.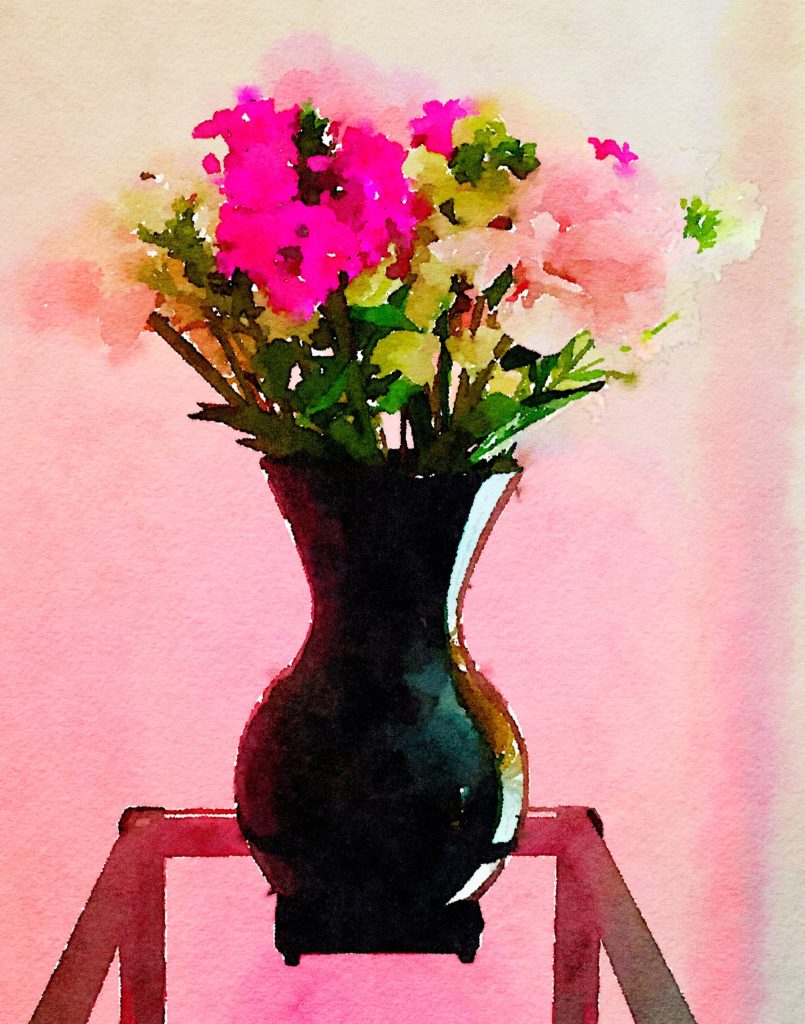 And here are the dried flowers arranged on their own. They are mighty pretty as well!