It was right around Thanksgiving, and there was quite a turn in the weather between Weeks Forty-Seven and Forty-Eight.
And right around then, as I walked through the Pike Place Market, I noticed that the bouquets were becoming strangely sparse even since the week before. Only a few contained fresh flowers, although cabbage flowers were still much in evidence.
On some tables, the only flowers offered were dried ones, at $10 per bouquet.
Sadly, I knew this meant that the fresh-flower season was coming to an end. Which also meant the year-long Bouquet-a-Week Project was coming to an end.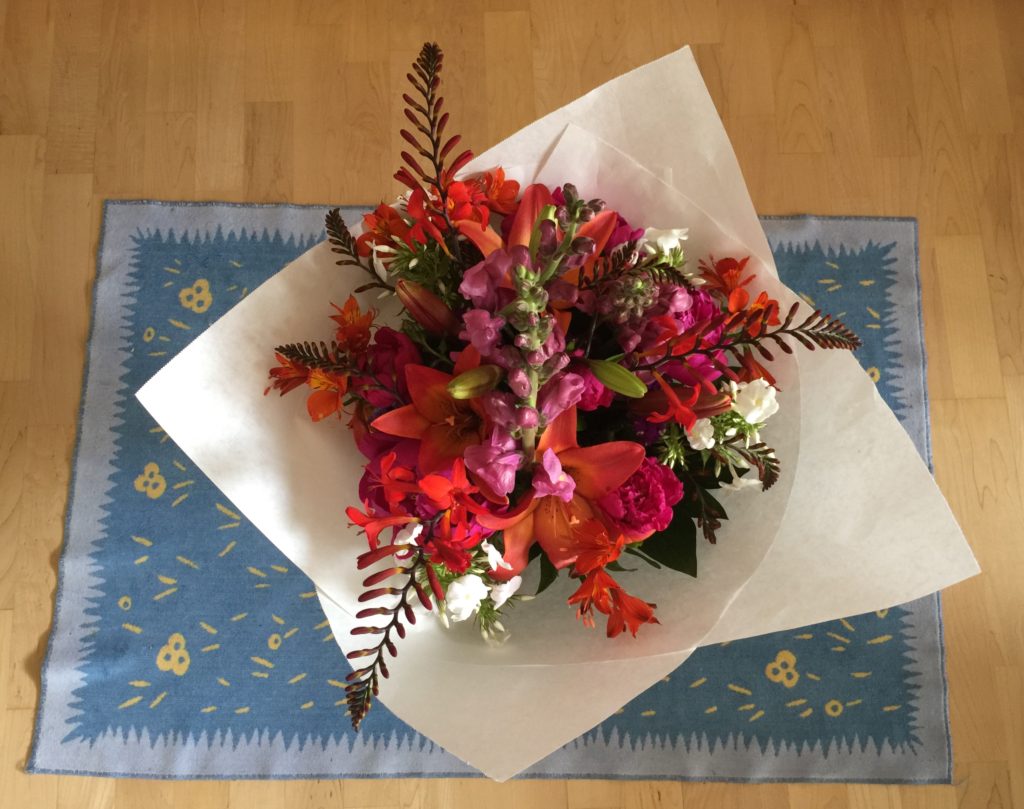 It had been an exciting almost-year of choosing a fresh Pike Place Market bouquet, bringing it home, and rearranging the blossoms into my own designs.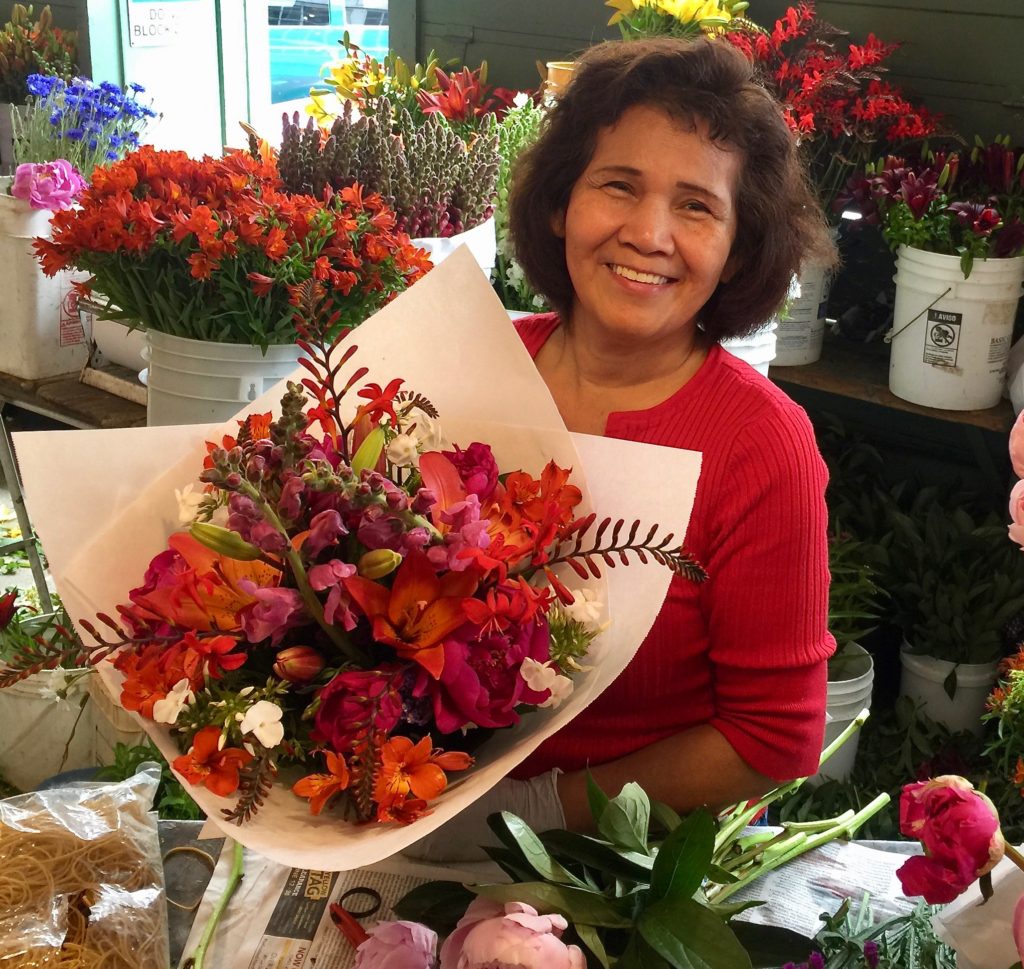 I admired the farmers who were so dedicated to grow and drive into the Market so locals such as me, as well as travelers from around the world, could enjoy such a glorious natural display of colors, shapes, and textures.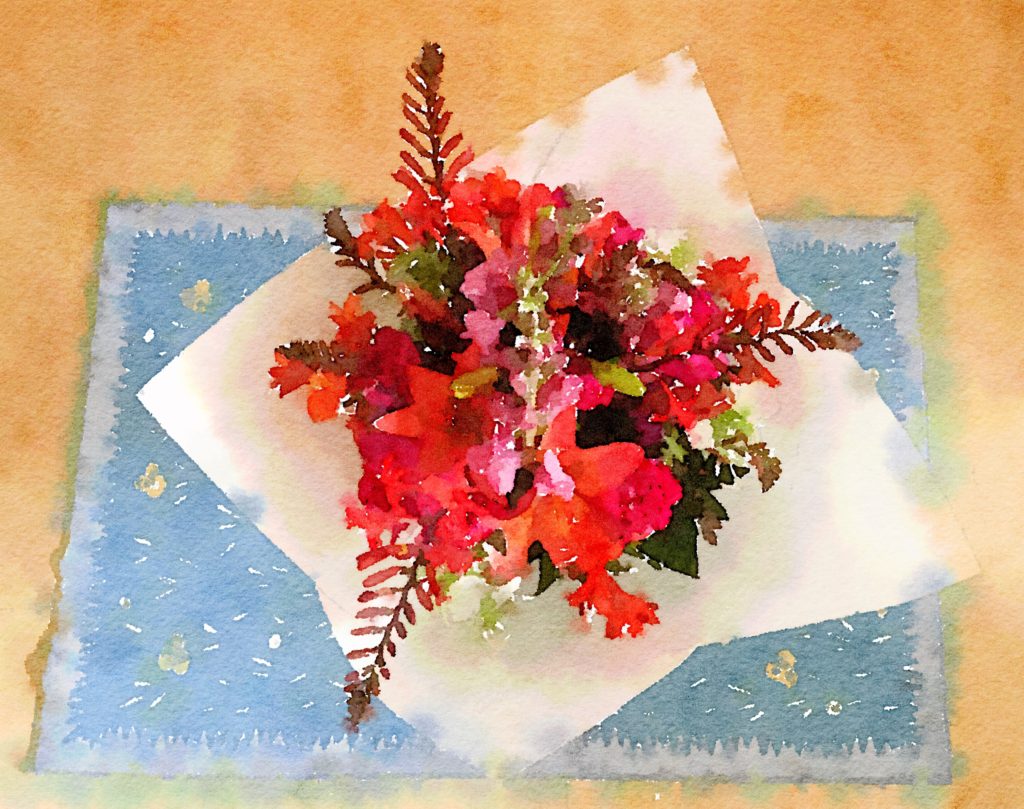 And now, I have a collection of thousands of Pike Place Market blossoms captured forever by my iPhone 6 Plus and, more recently, my iPhone X Max, then "painted" in the amazing Waterlogue app.
I hope you have enjoyed this journey of floral discovery with me and will continue to return to the Braiden Blossoms website time and again for inspiration and respite from the everyday cares of life.