In Week Seventeen of the Bouquet-a-Week Project, I returned to my tried-and-true formula of buying a prearranged Pike Place Market bouquet, then rearranging it using my own vases and decorative fillers.
This was a very special week since we had just returned from 21 days  out of the office, during which we enjoyed a cruise from Dover, England, to Reykjavik, Iceland. It was an amazing journey during which I took hundreds of photos. I can't wait to start editing and posting the best images on this website for you to enjoy!
We returned from our trip with renewed energy and vigor–refreshed, relaxed, and rarin' to go.
I bought the Week Seventeen bouquet from one of my long-time favorite farmers who sells in the first section of the Market's Main Arcade. I was drawn to this lush bouquet, rife with white, plus several different shades of pink peonies; sweet-pea sprigs vibrant purple-and-yellow irises; shrubbery yellow crest; fresh mint; and pretty greenery.
Here is the fresh bouquet of Pike Place Market flowers that cost $15.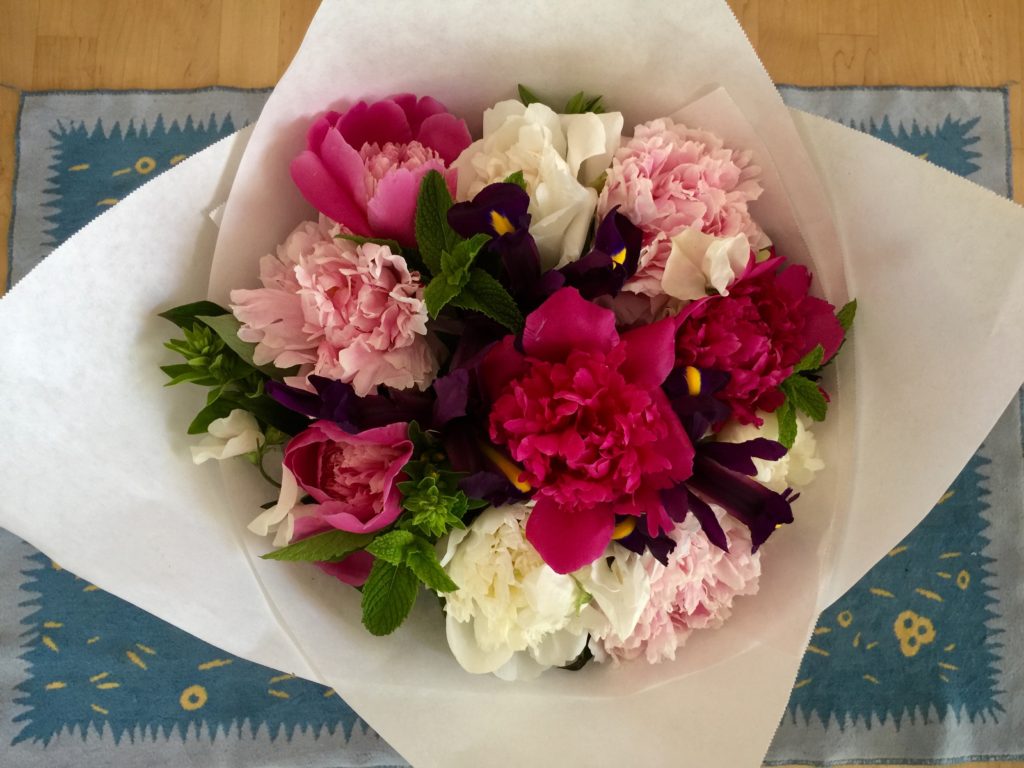 And here is the same bouquet "painted" using the Waterlogue app in "Natural" mode.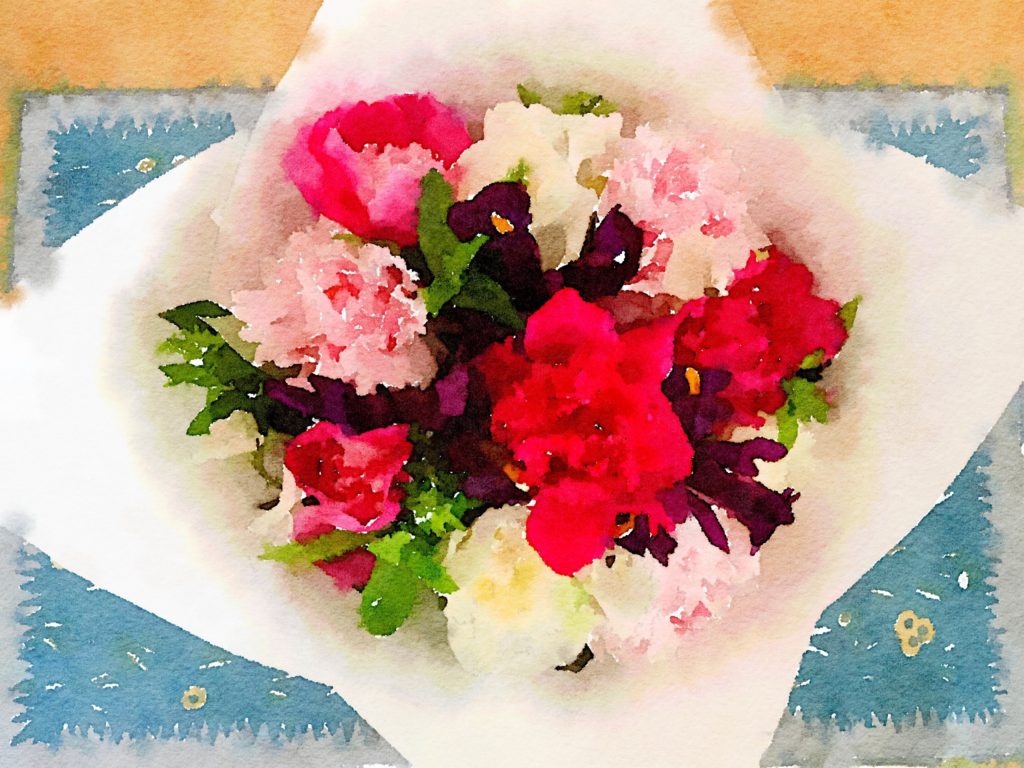 This was not only a visually opulent bouquet, but it smelled great, too! The frilly peonies oozed a rich aroma, while the scent from the sweet peas was milder and less complex. The fresh mint sprigs provided a sharp top note. I didn't know whether to arrange this bouquet or simply smell it!
But I knew that the irises and the shrubby yellow crest would look fabulous in my ikebana vase. I was unfamiliar with the yellow crest, but figured out what it was thanks to the wonderful PlantSnap plant identifier application).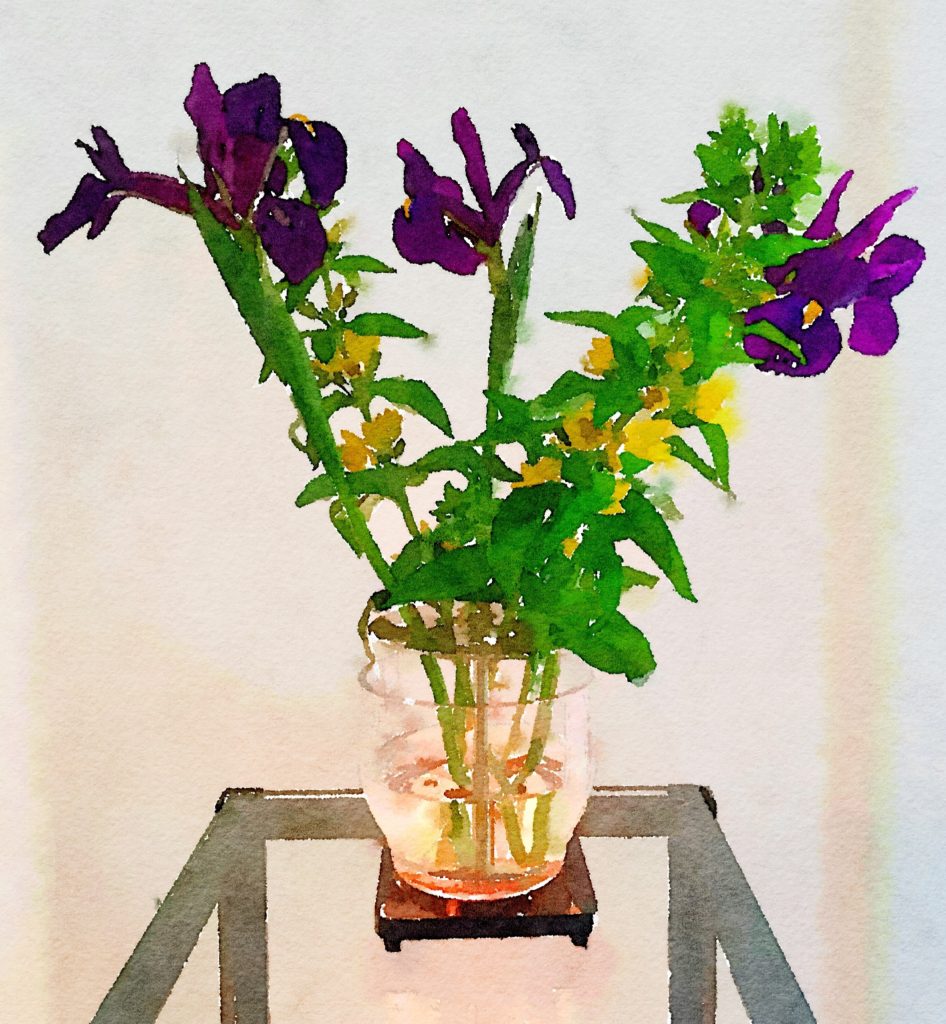 Here is the same arrangement shot from a different angle.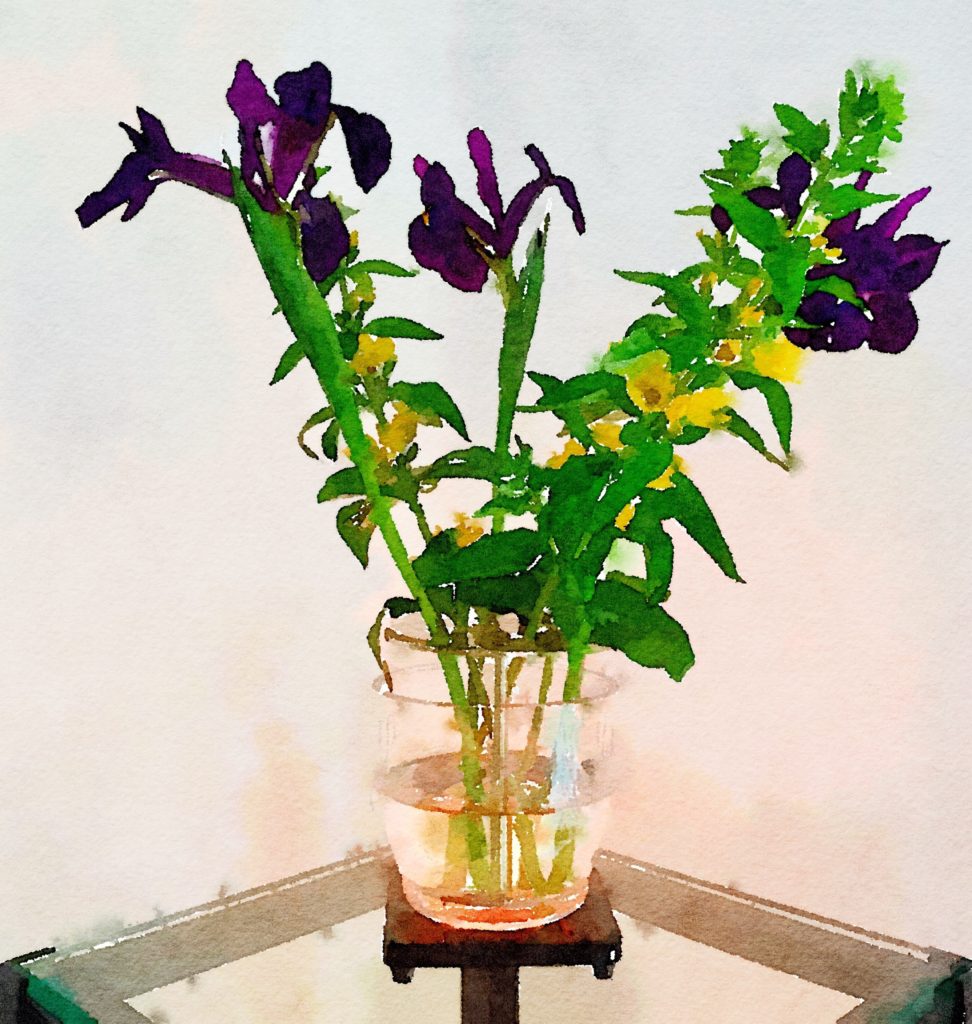 Three of the peonies formed a fluffy contrast to the stark lines of this black lacquer vase.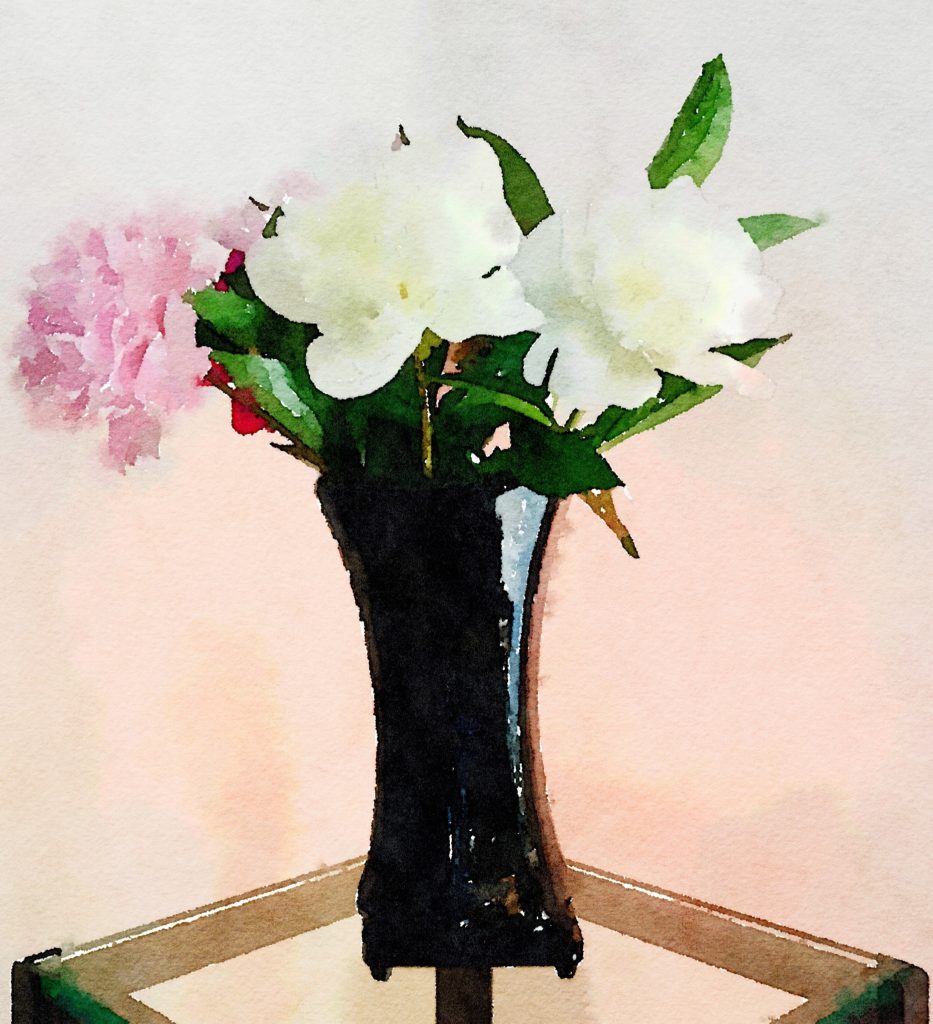 This is the another side of the same arrangement.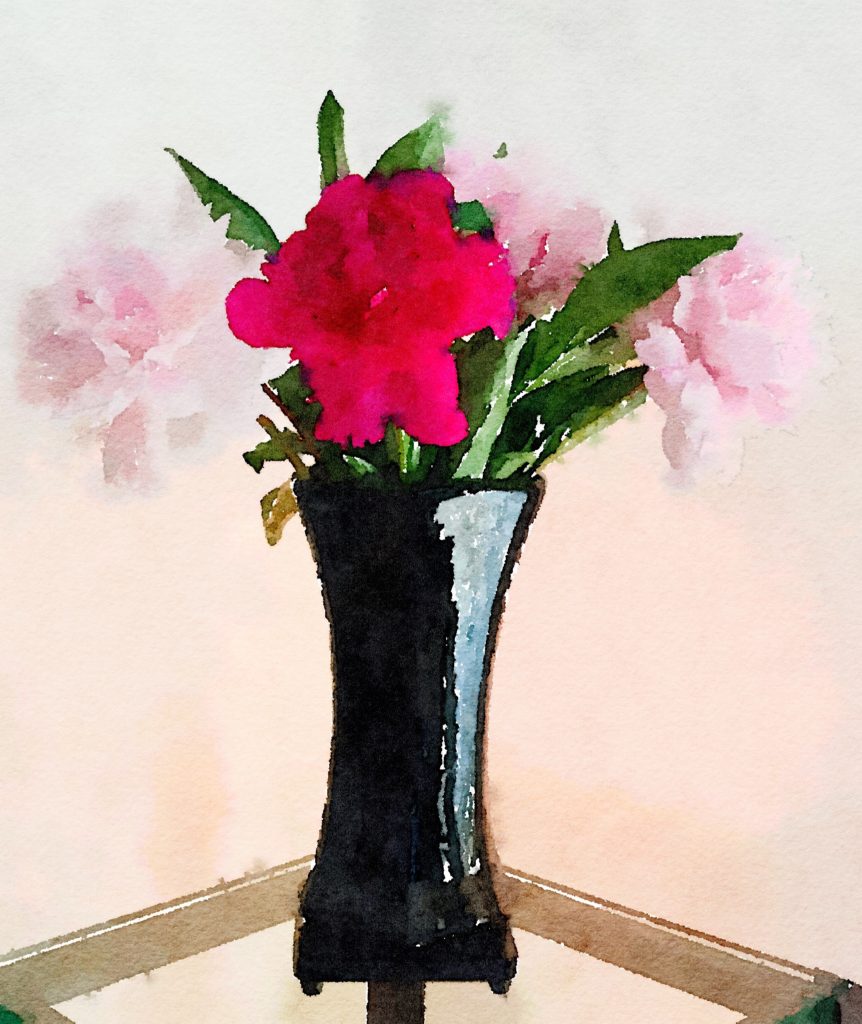 And here is one more view. I can't decide which one I prefer!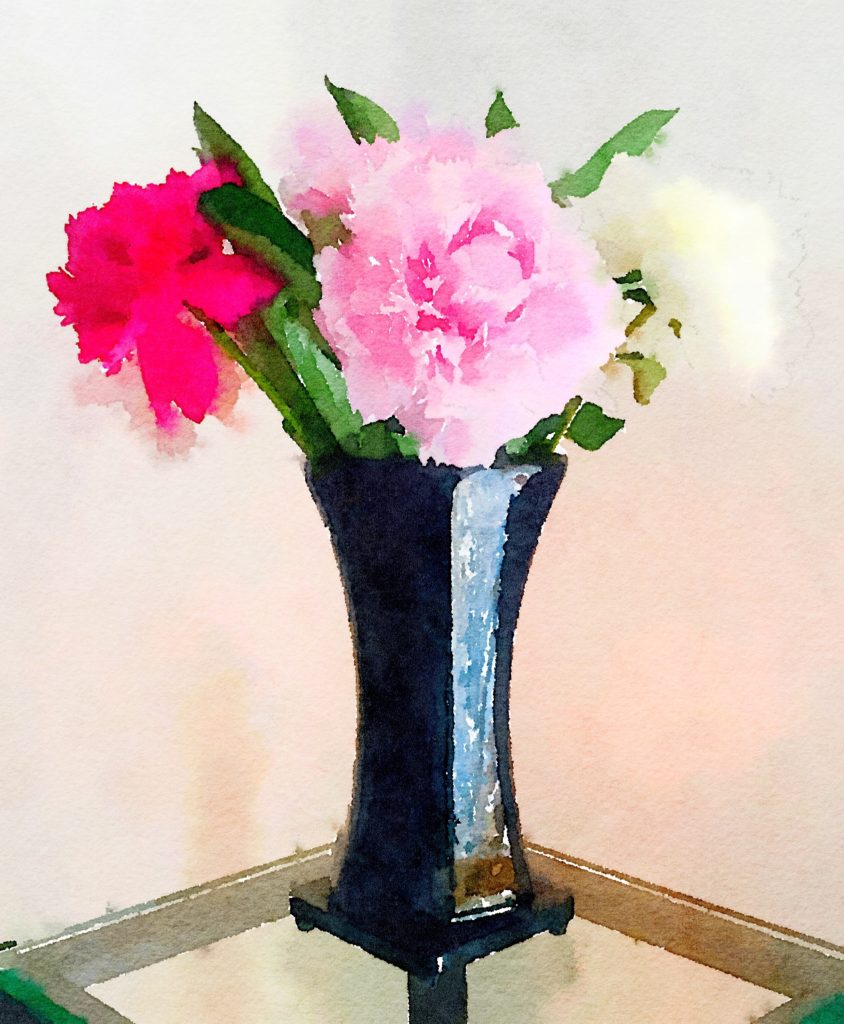 A neon-pink peony and an stark white one, plus a stalk of fresh mint, looks stunning in this celadon vase, which started life in an Asian grocery as a vessel for a funky Chinese wine.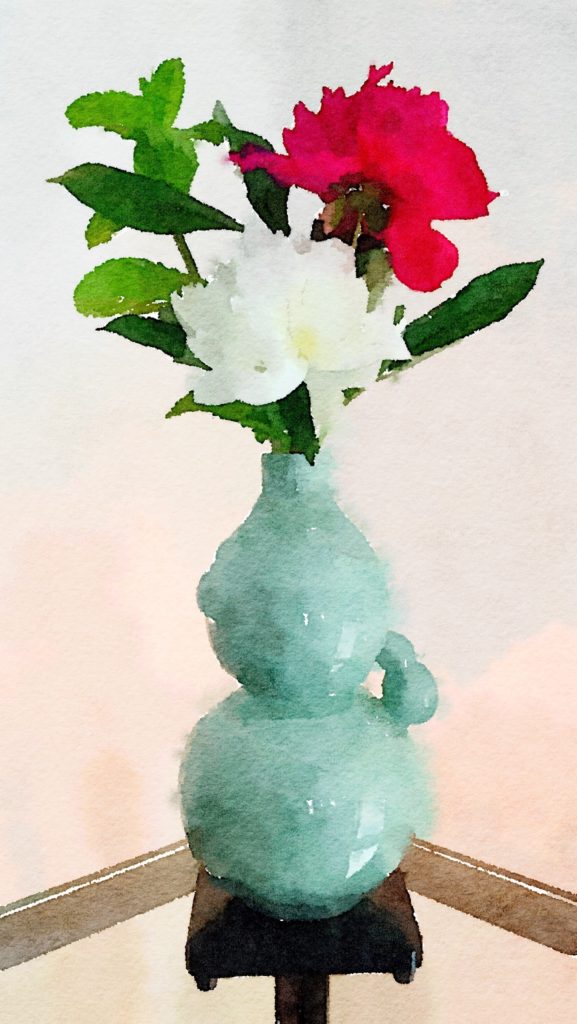 Two medium-pink peonies and a mint stalk look jaunty in this turquoise Buddha vase.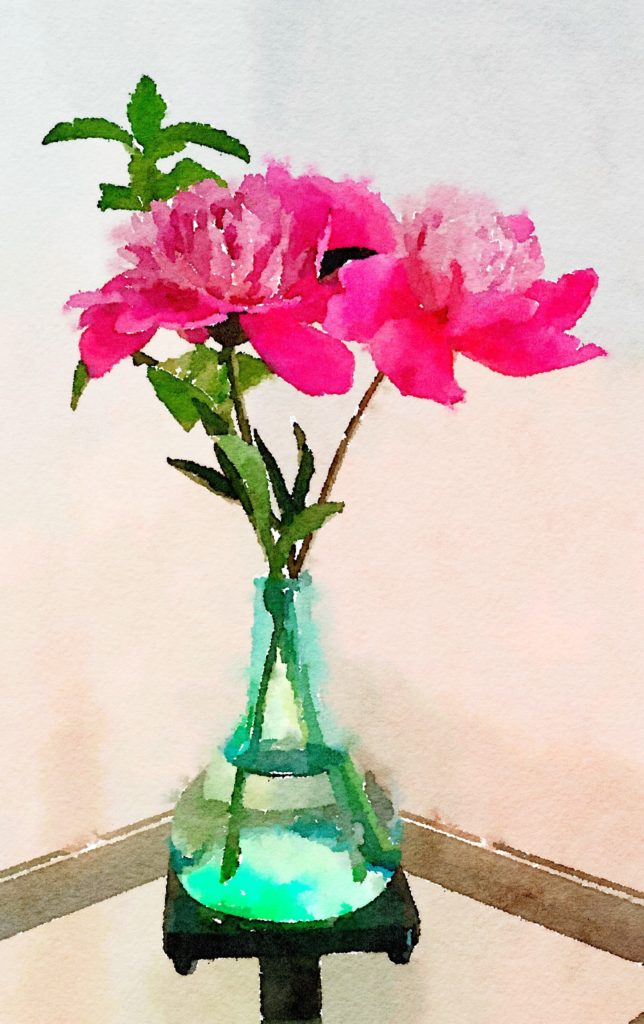 Here are the three small vases that decorate the double vanities in our bathroom and the TV shelf in our bedroom. They are composed of sweet peas, shrubby yellow crest, and mint stalks.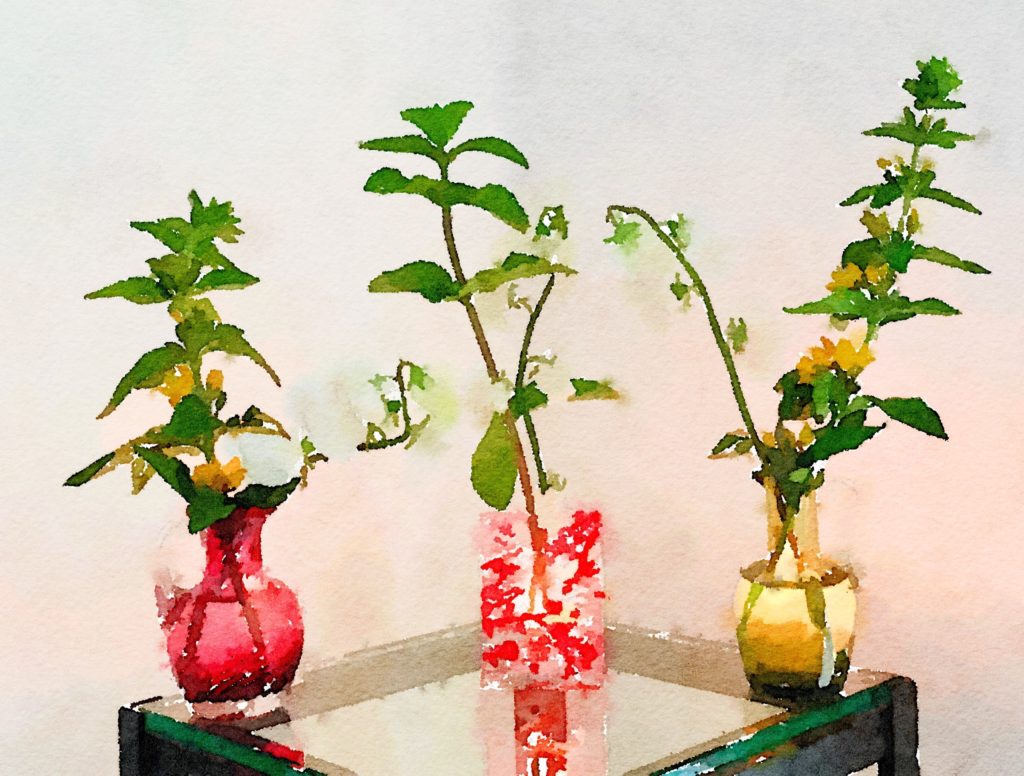 A second collection of small-vase arrangements.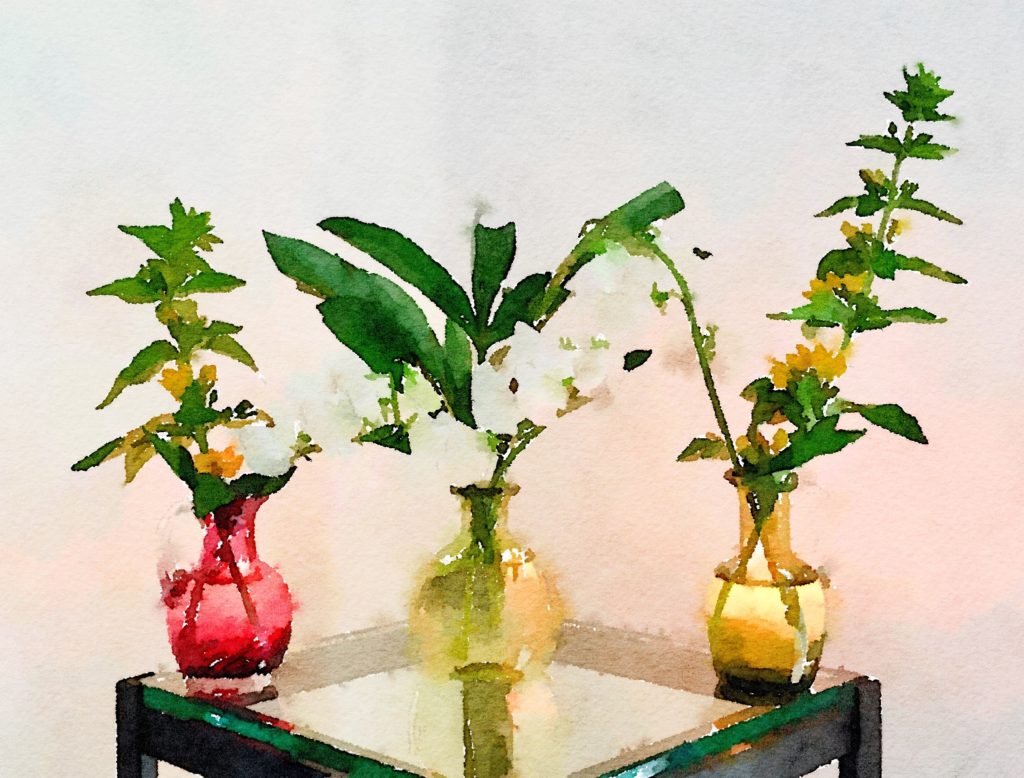 A single sweet-pea stalk and gorgeous greenery look stunning in this simple clear-green vase.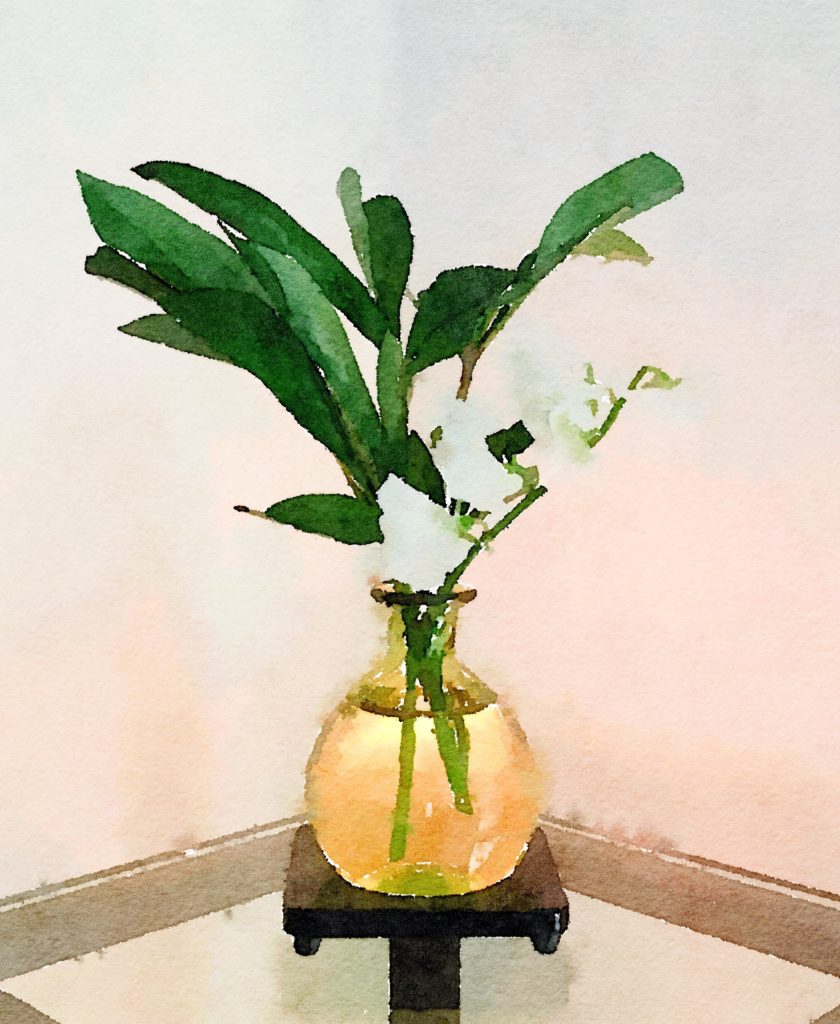 This is my new favorite vase, purchased during our cruise at The Jetty Gallery in Oban, Scotland, from the gallery's knowledgeable owner, Annie Mackenzie.
The vase is tiny–just 1 7/8 inches tall–and exquisitely painted in pale gray. It looks stunning on this stand I bought at this spring's Cherry Blossom & Japanese Cultural Festival at Seattle Center.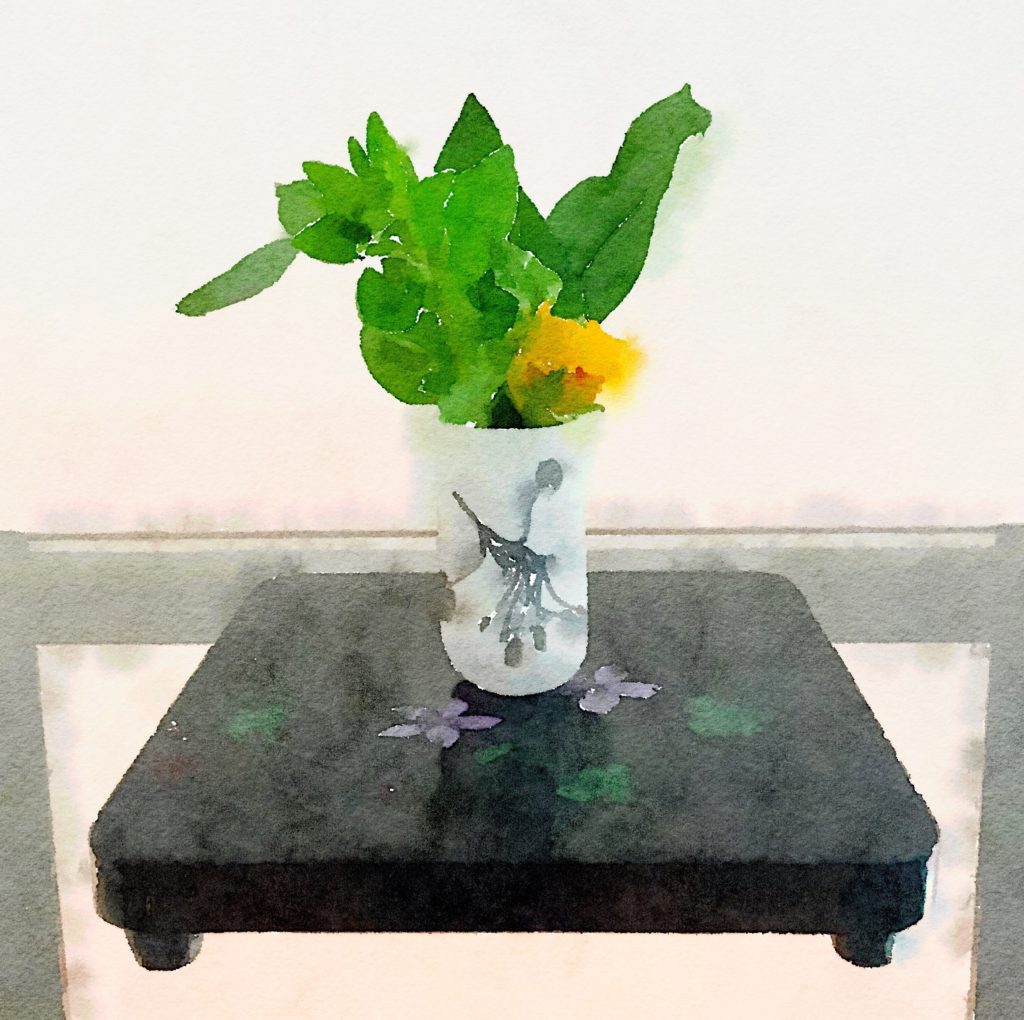 Here is the same shot in the "Bold" mode of Waterlogue. I love how the flowers painted on the stand "pop" so beautifully.