I was so starved for fresh Pike Place Market flowers by Week Forty-Six, that instead of one bouquet, I chose two!
Each bouquet cost $10, so I managed to stay within my weekly limit of $20. And each was centered with a purple cabbage flower. The yellow bouquet was for Spencer, since that is his favorite color; mine skewed pink with a couple of yellow interlopers.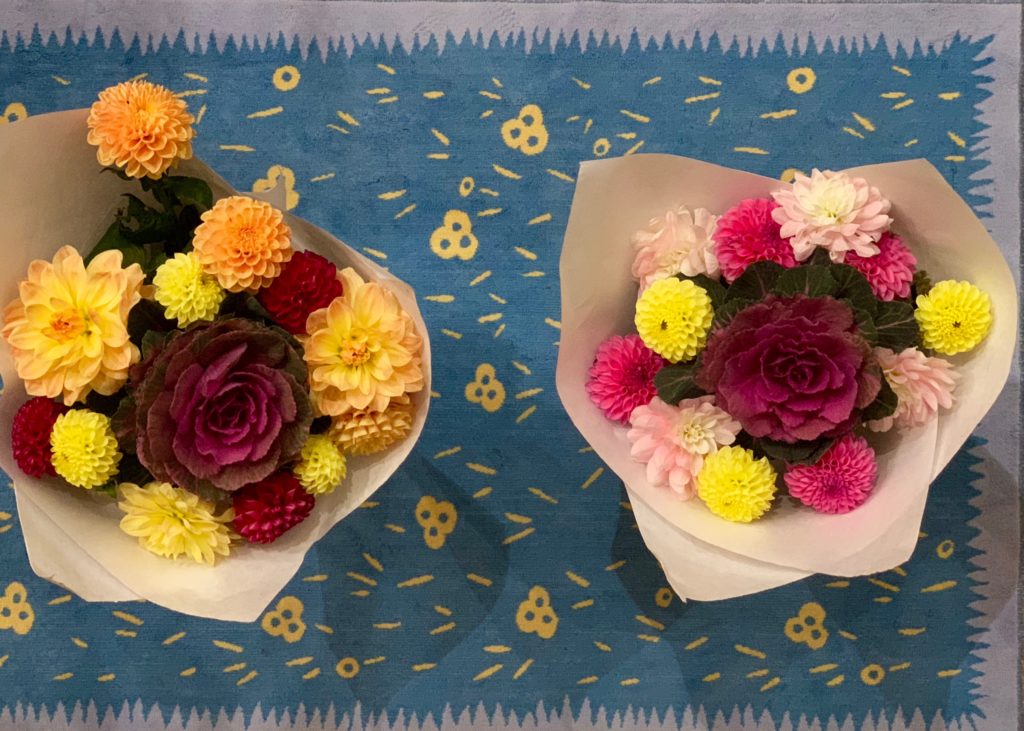 Week Forty-Six's twin bouquets look particularly jaunty when "painted" in Waterlogue.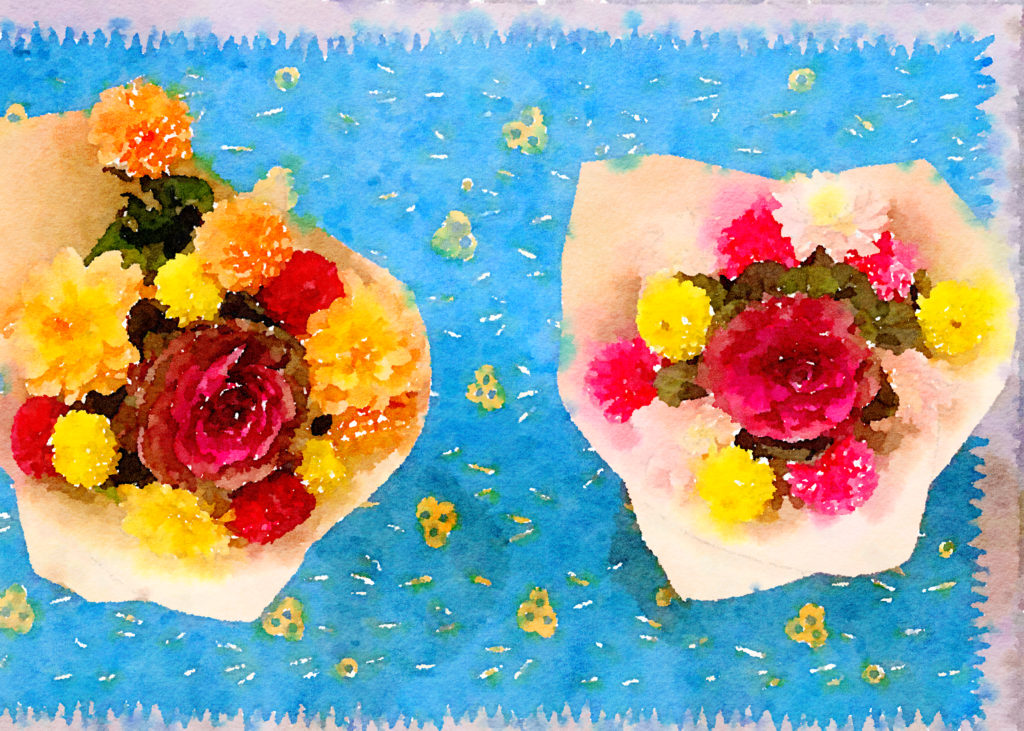 The yellow bouquet looks pretty spiffy when its blossoms are laid in a row. . .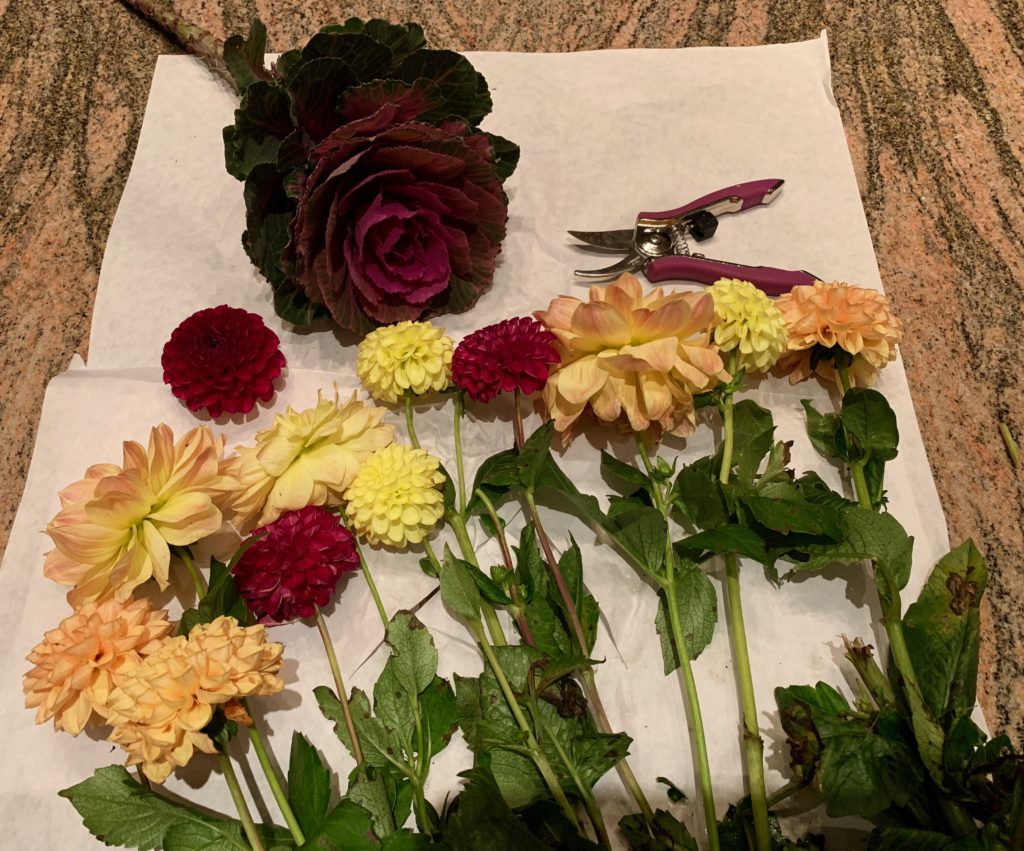 Then painted in Waterlogue.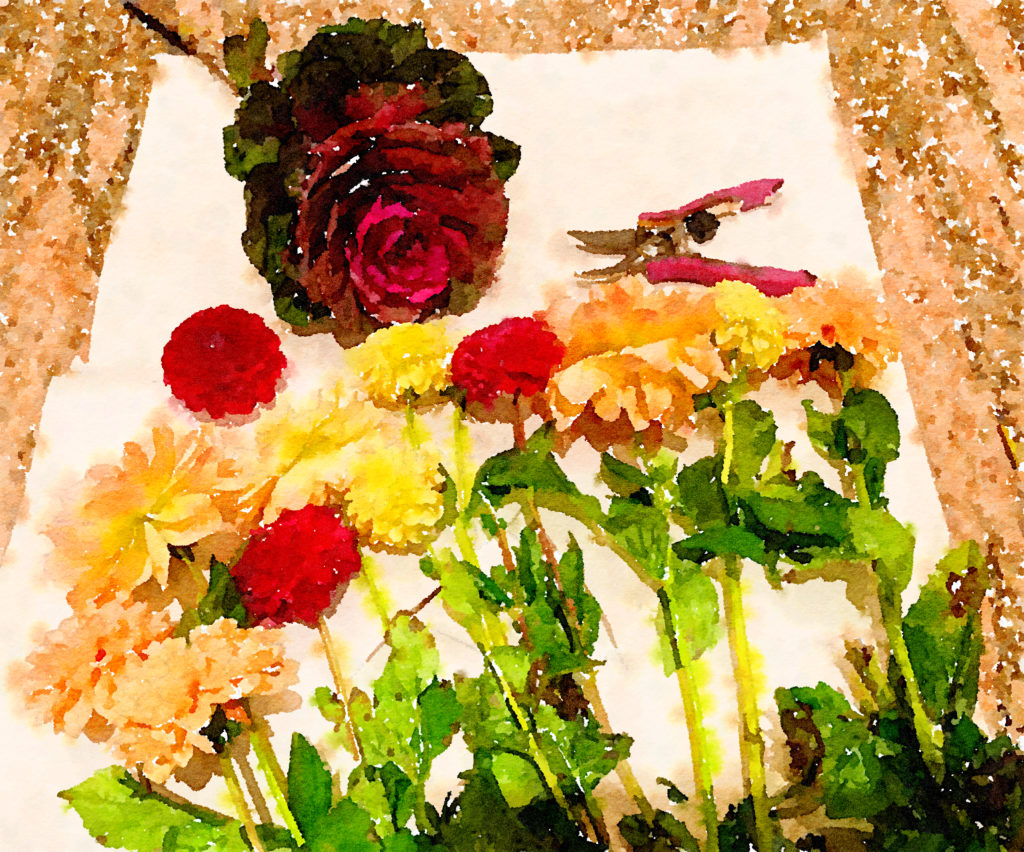 Here are the blooms from the pretty-in-pink bouquet au naturel. . .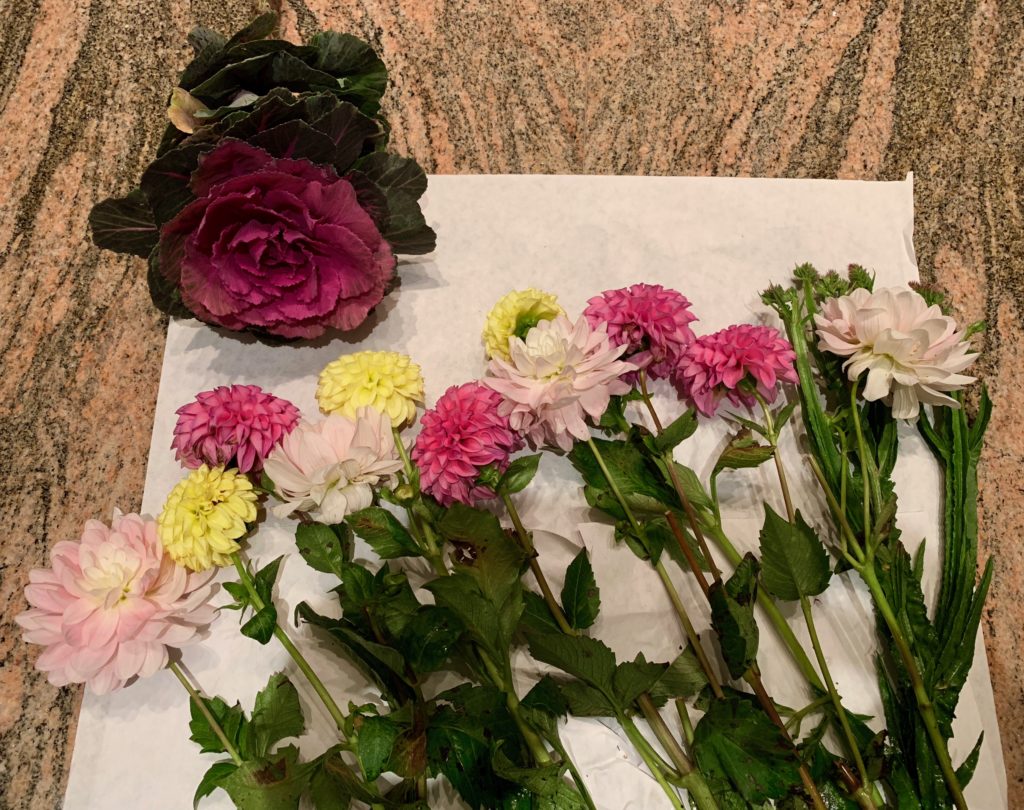 Then painted in Waterlogue.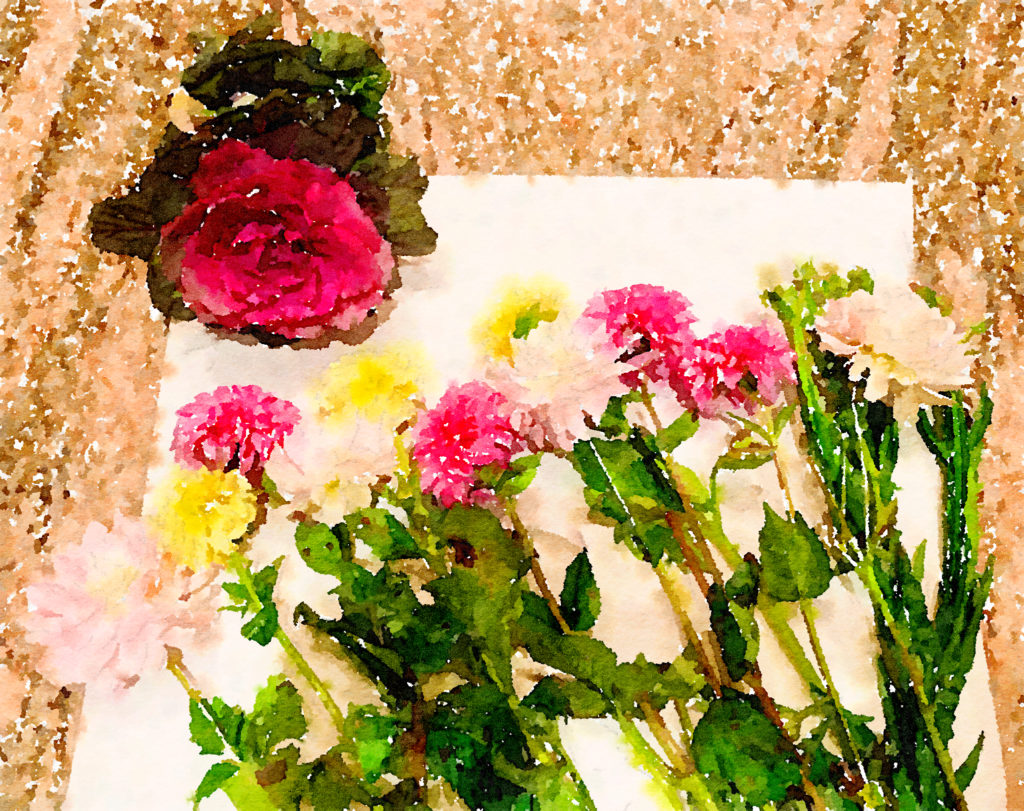 Feeling a little greedy, I used both the cabbage flowers in one arrangement. My bulbous black vase contains them to perfection.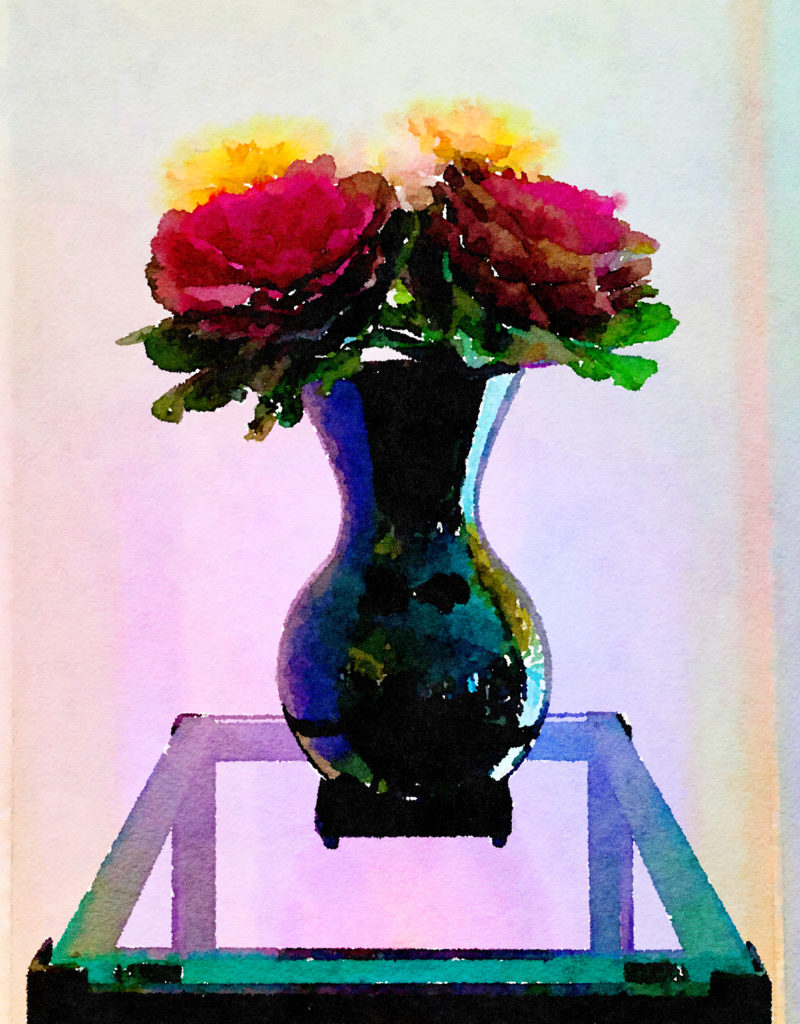 Bound and determined to use my Ikebana vase, I pulled the yellow pom-pom dahlias and a single pink one for contrast.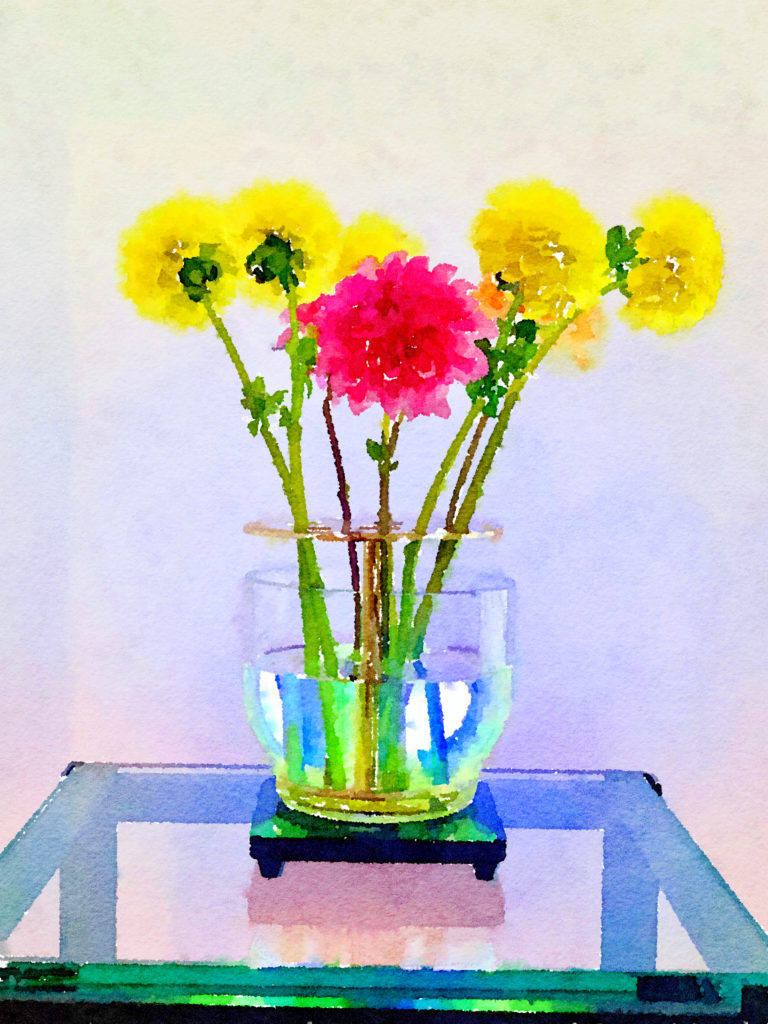 Three pink dahlias pose prettily in a pink Buddha vase.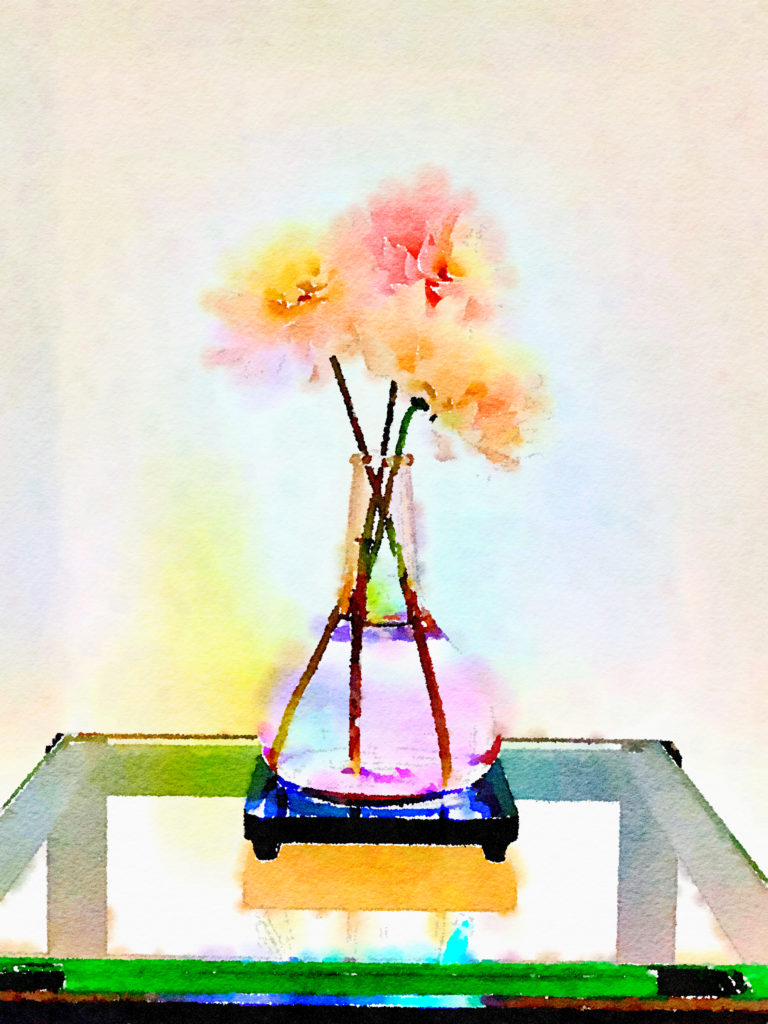 Pink and yellow dahlias, plus dried statice, form a fitting combo in a blue Buddha vase.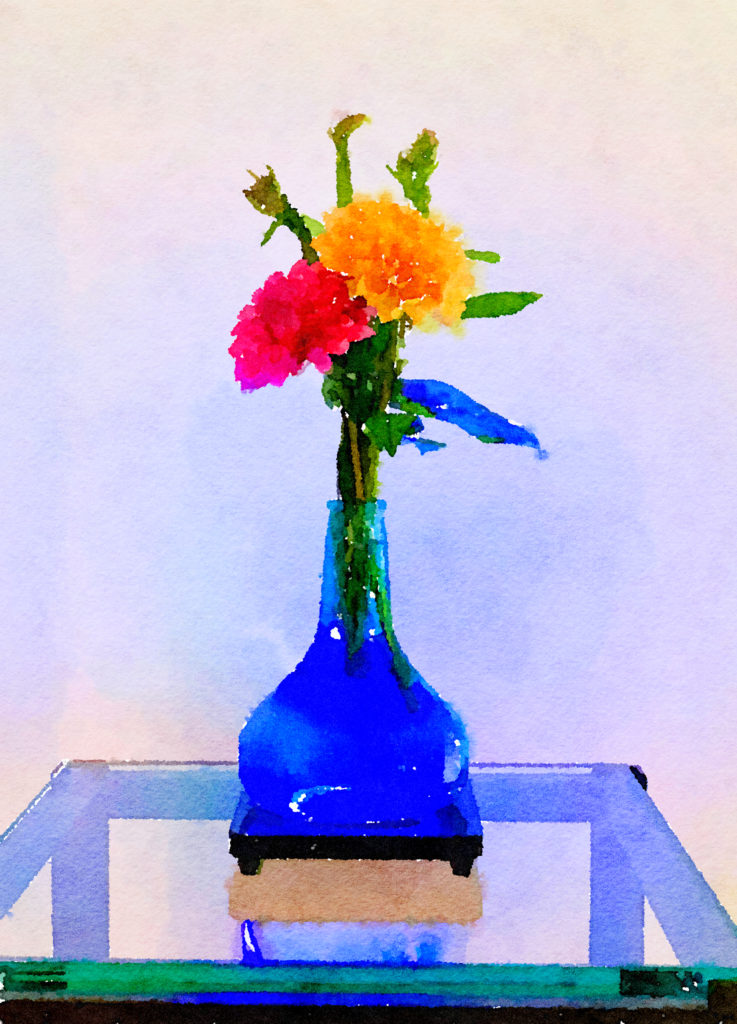 My Buddha vases flank a more upright container in lush blue.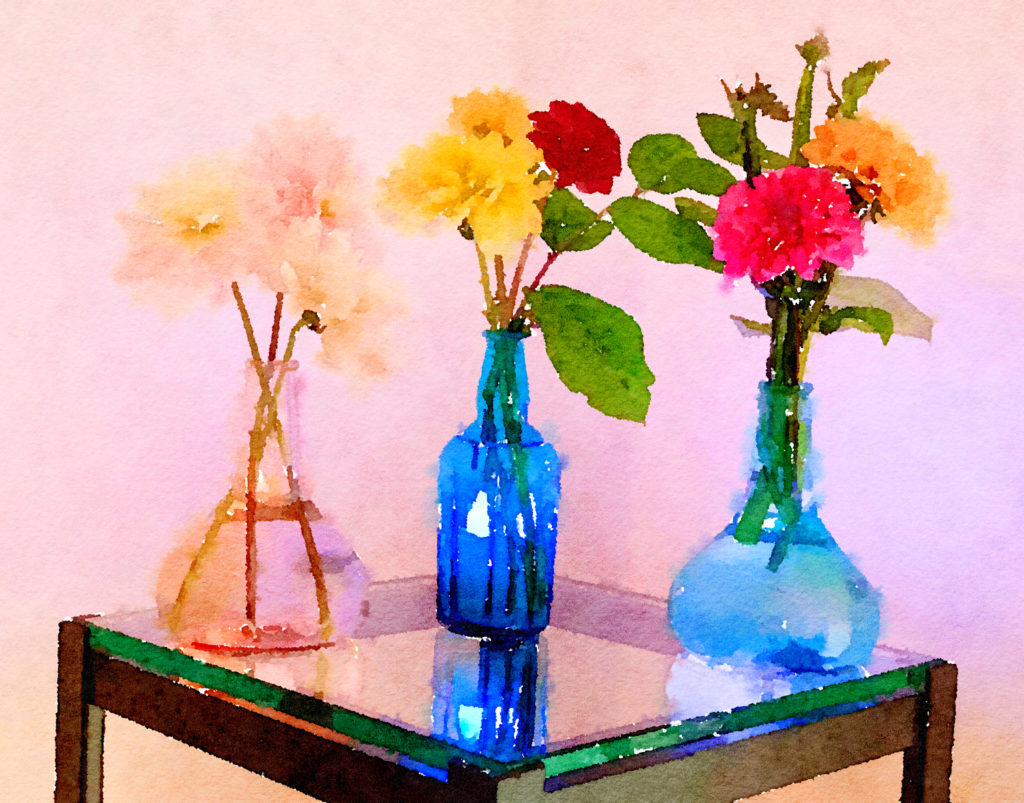 Here are the three small arrangements from Week Forty-Six.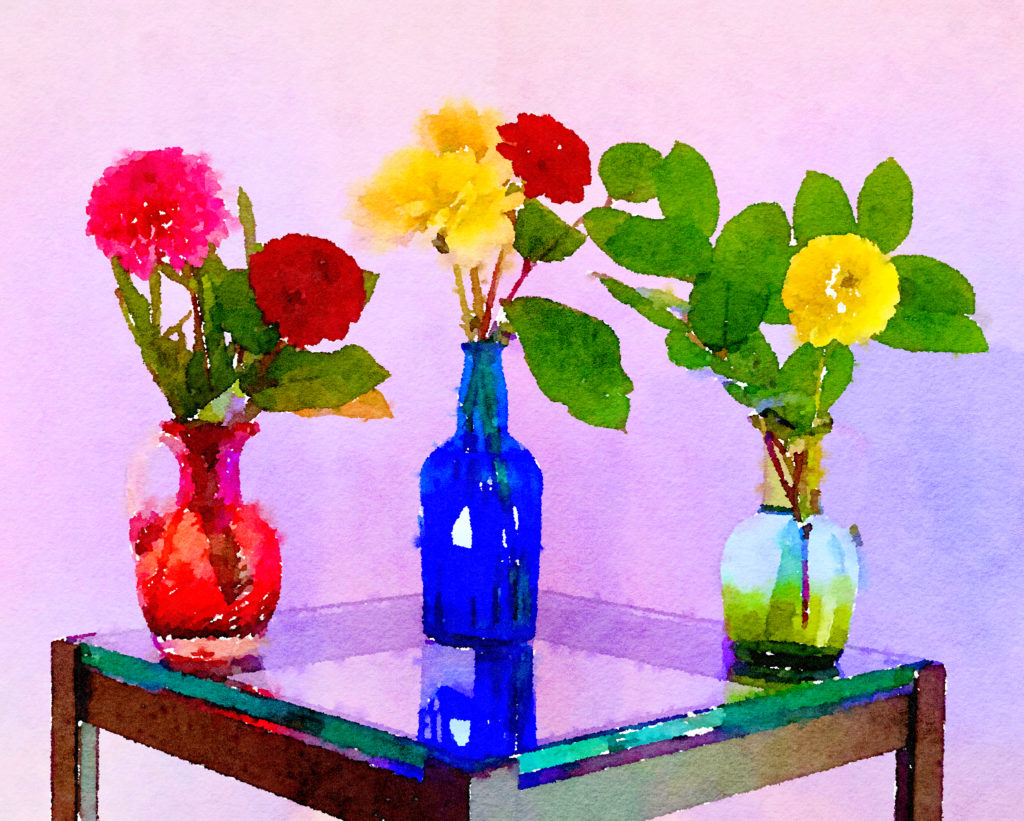 And a "bonus" bouquet created from a white cabbage flower and greenery left over from Week Forty-Five.