The beautiful light of summer helped create the glorious bounty of blossoms for Week Forty-Two of the Bouquet-a-Week Project. This bounteous Pike Place Market bouquet contained yellow and pink Asian lilies, purple gladiolas, multicolored dahlias, and goldenrod formed the foundation.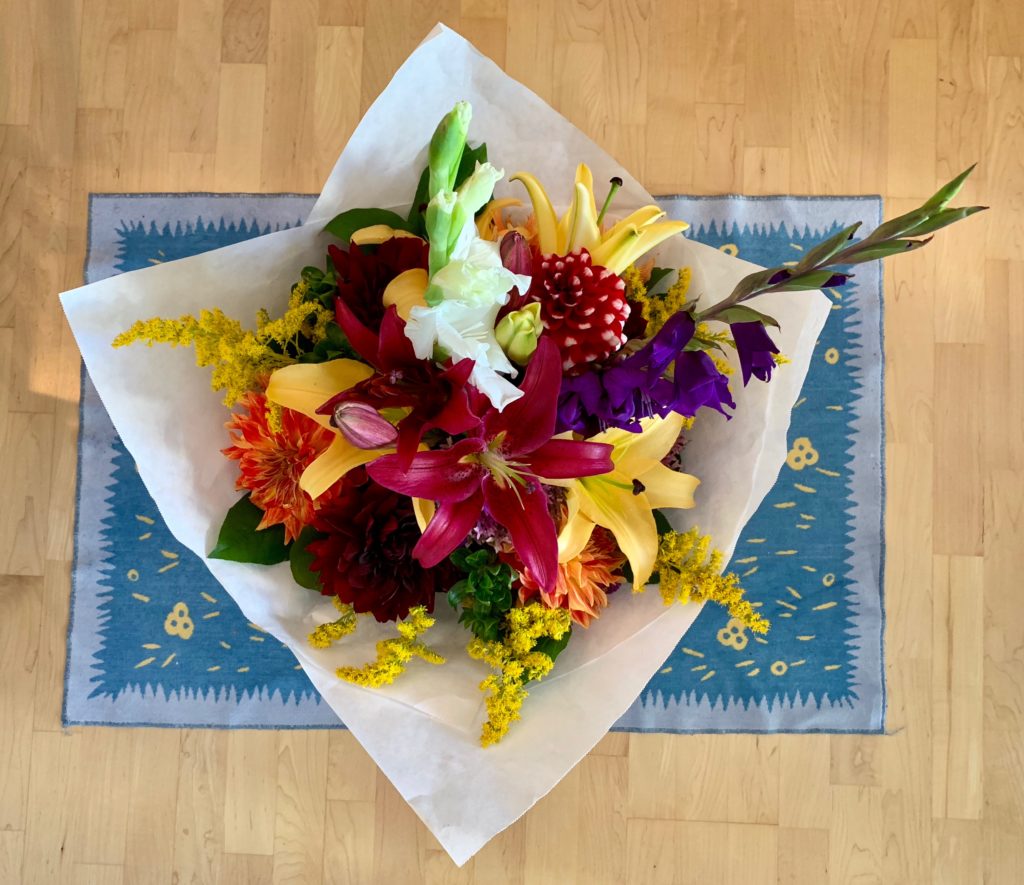 And the bouquet looked even more glorious when "painted" in Waterlogue.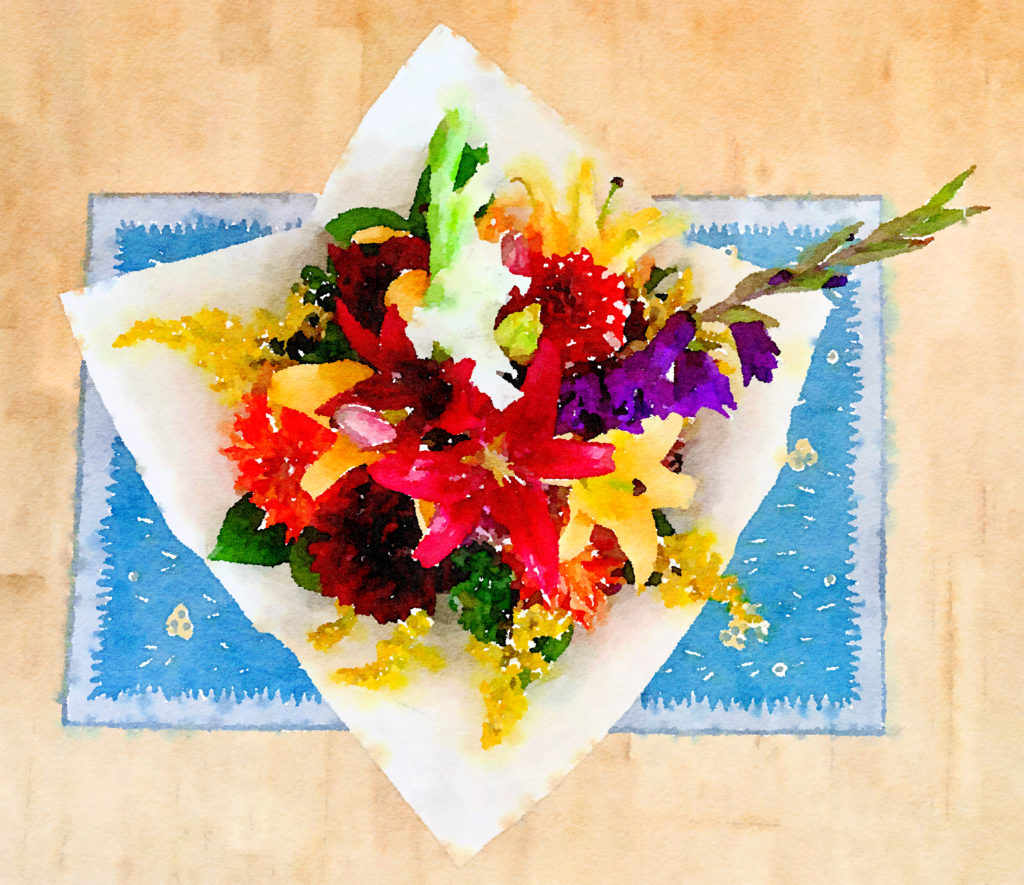 Here are the blossoms laid in a row.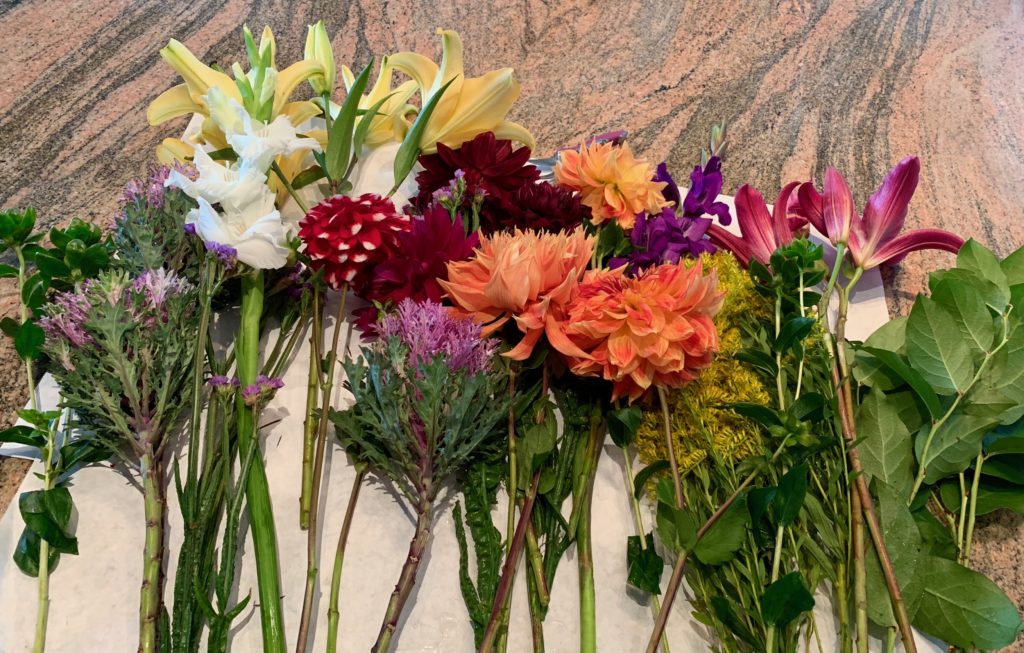 And "painted" in Waterlogue.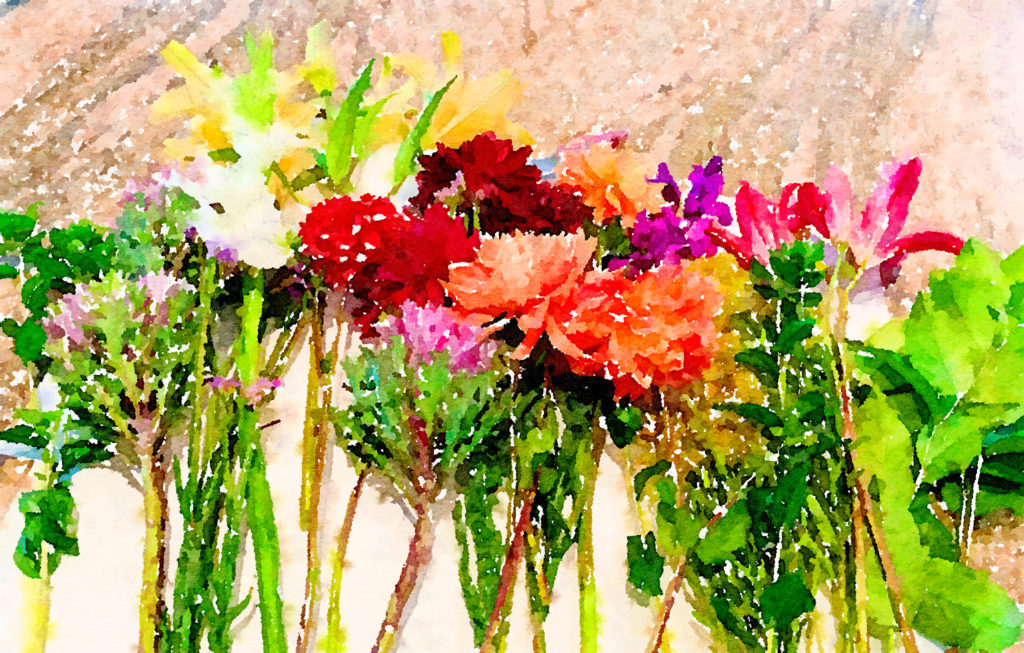 And here is Week Forty-Two's first major bouquet—three yellow Asian lilies, cabbage flowers, and white and purple glads in a glazed black vase.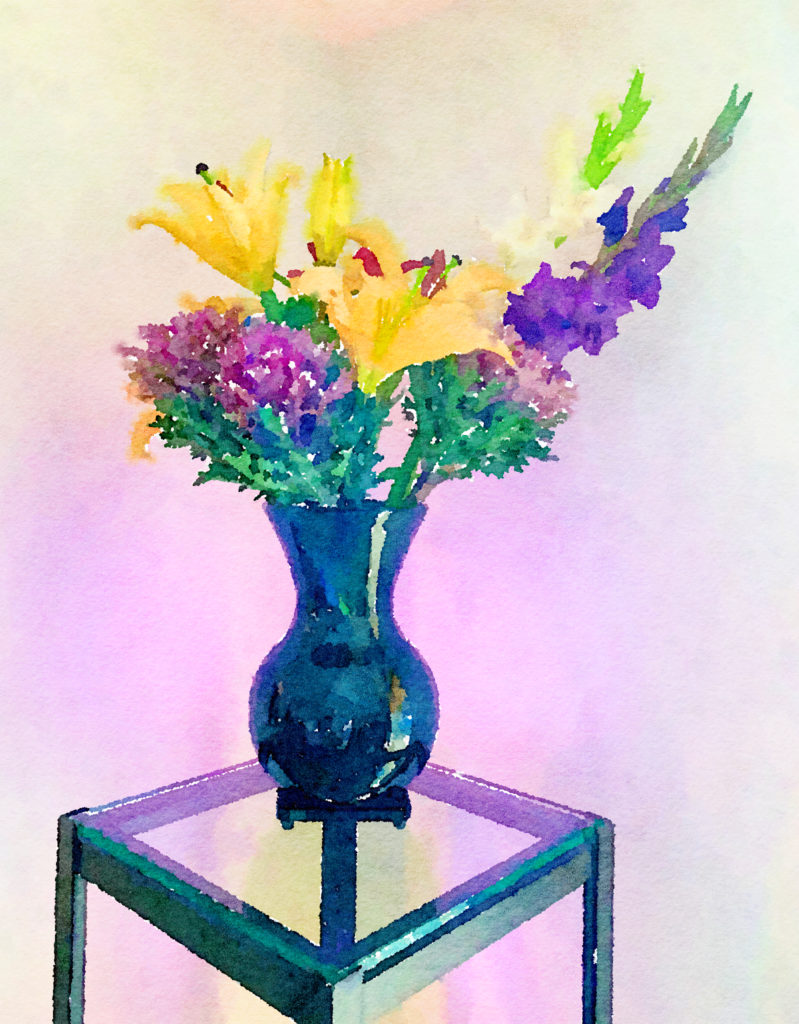 A crystal Waterford vase, which had been a wedding gift (!) holds the three giant orange dahlias, golden rod, and dried purple statice. Wow-za!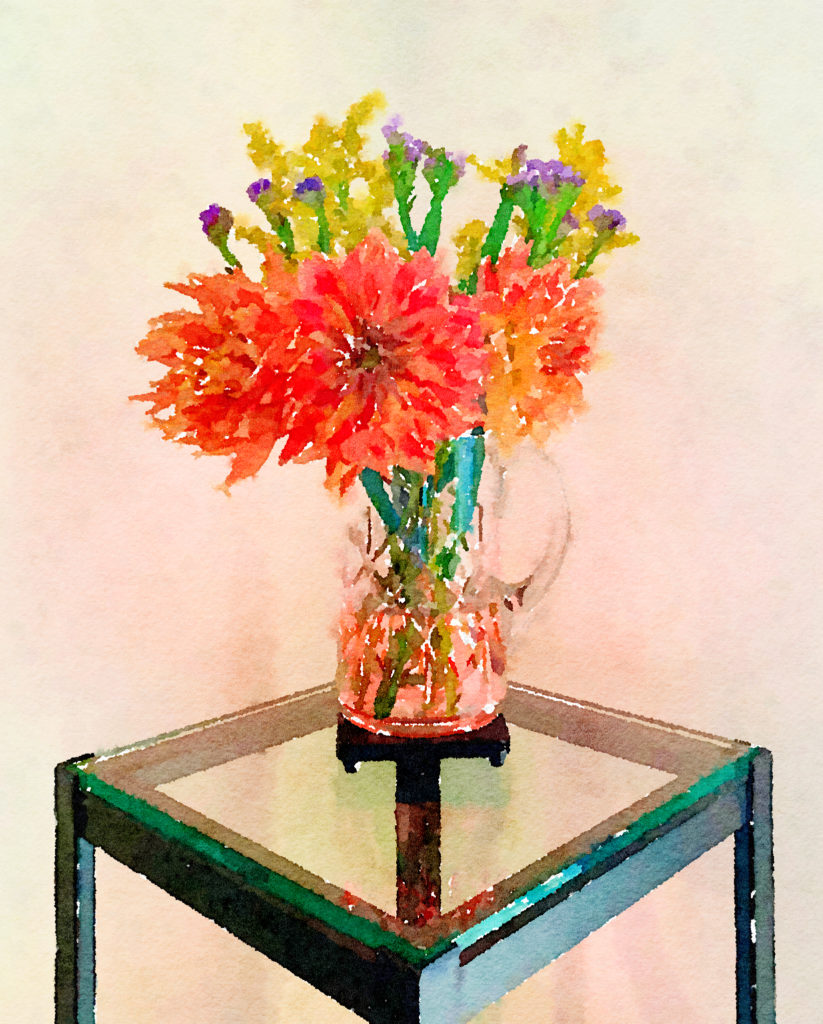 A single maroon dahlia and greenery backlighted in amethyst looks regal.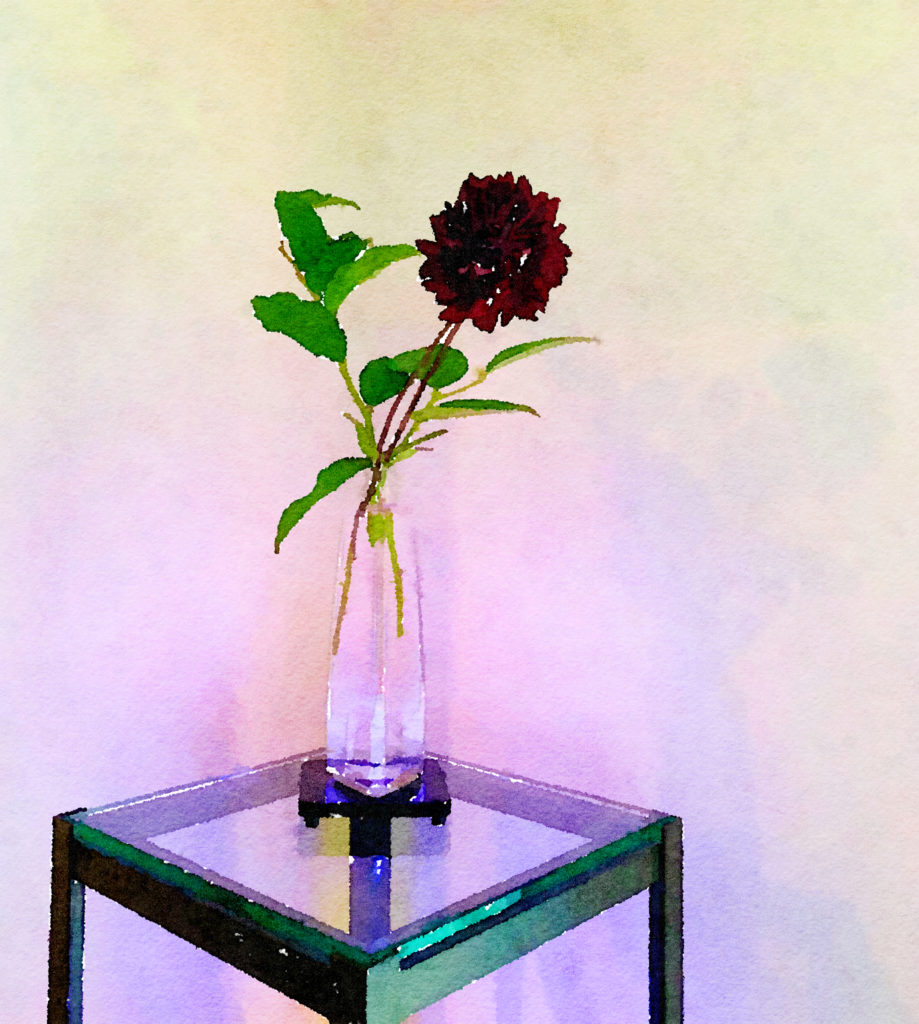 As does another maroon dahlia in a blue Buddha vase.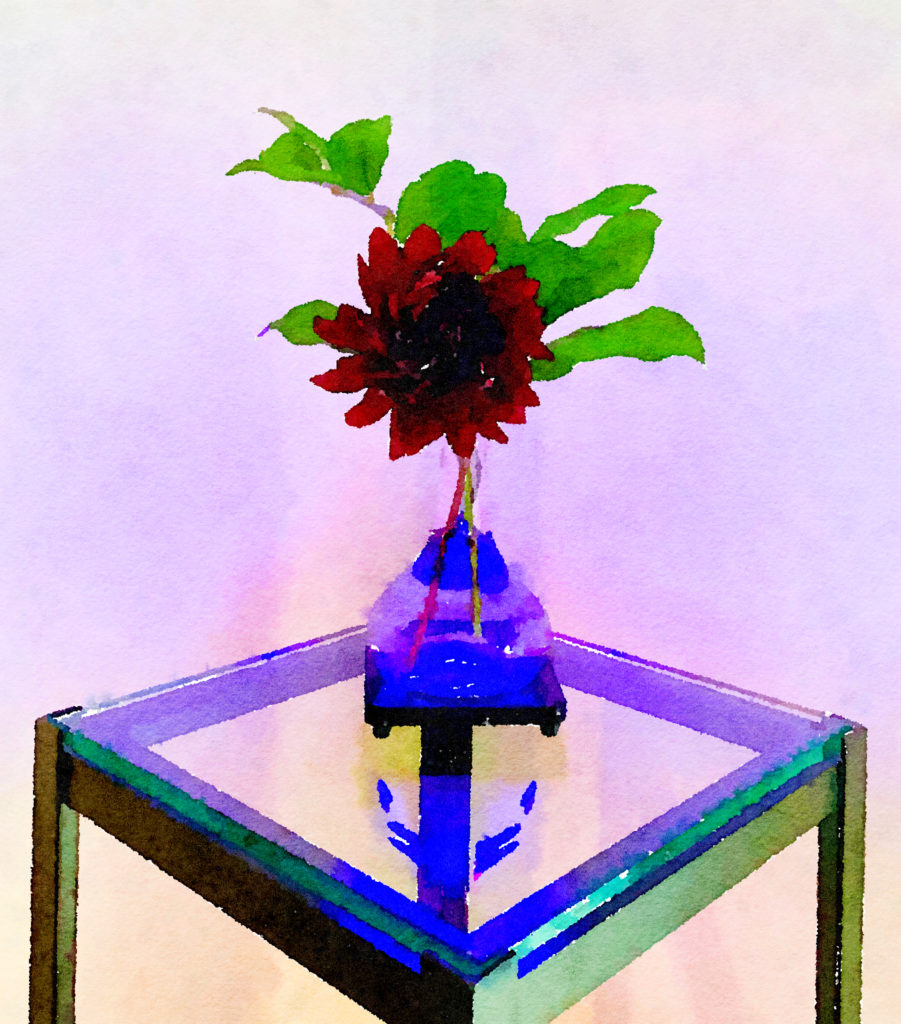 Here are three more dahlias and goldenrod in three small vases.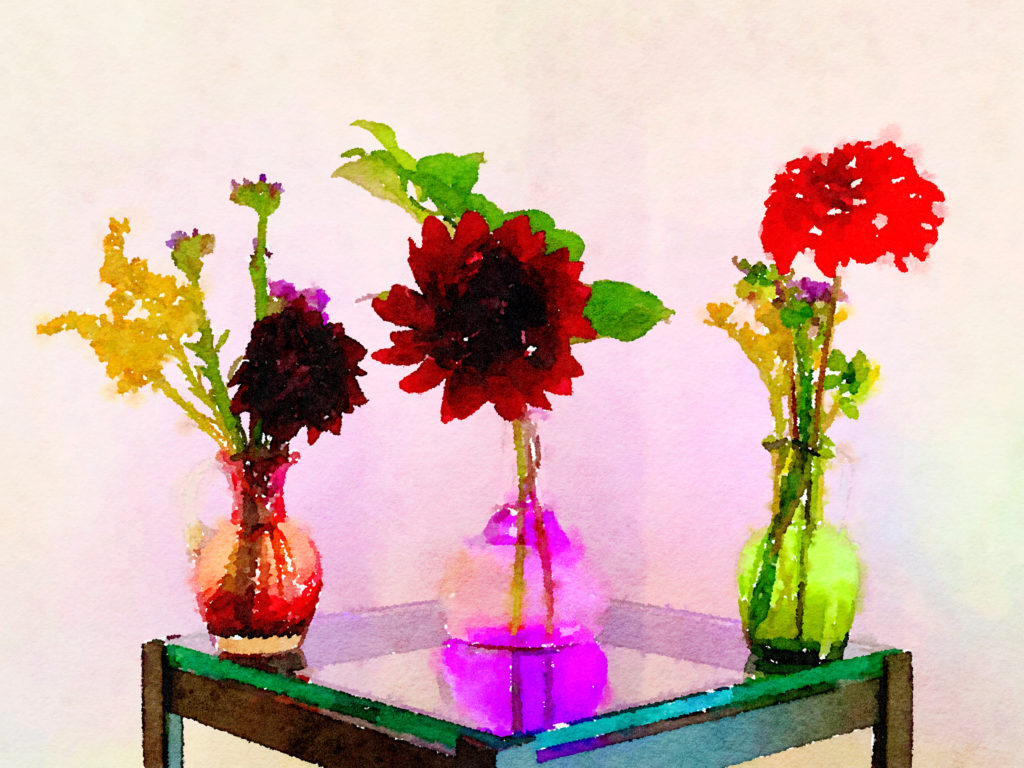 Another dramatic bouquet with a play between red and yellow blossoms perched in my favorite celadon Asian vase.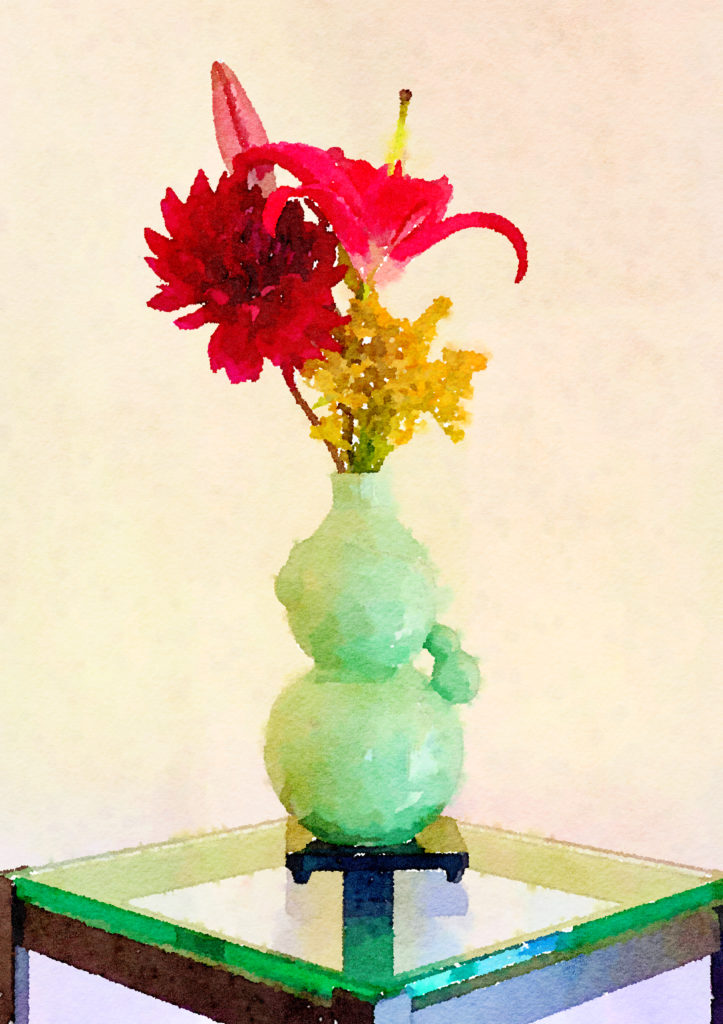 An "extra" bouquet (one made with elements from prior-week bouquets) looks pretty spectacular, rife with purple gladiolas, greenery, and white cabbage flowers. Pretty good for a bunch of leftovers!