Dahlias and giant yellow Asian lilies formed the foundation of Week Forty-Three of the Bouquet-a-Week Project. Here is the fresh-from-the-Pike-Place-Market bouquet.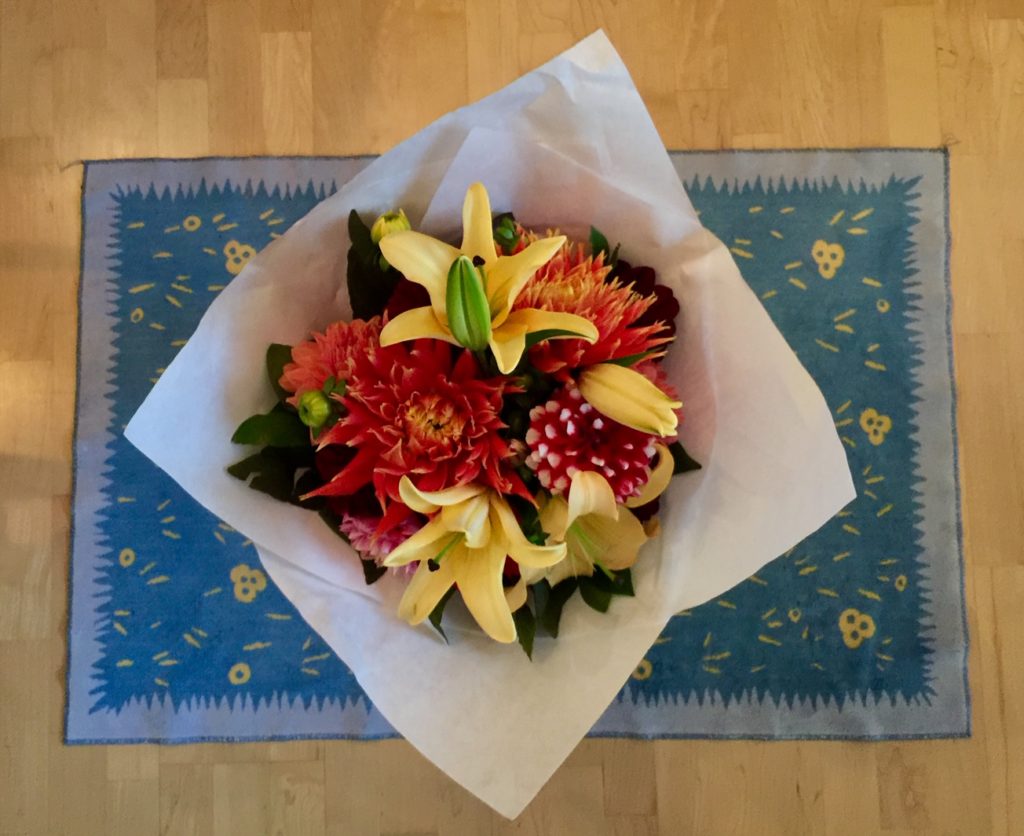 And here is the Week Forty-Three bouquet "painted" in Waterlogue.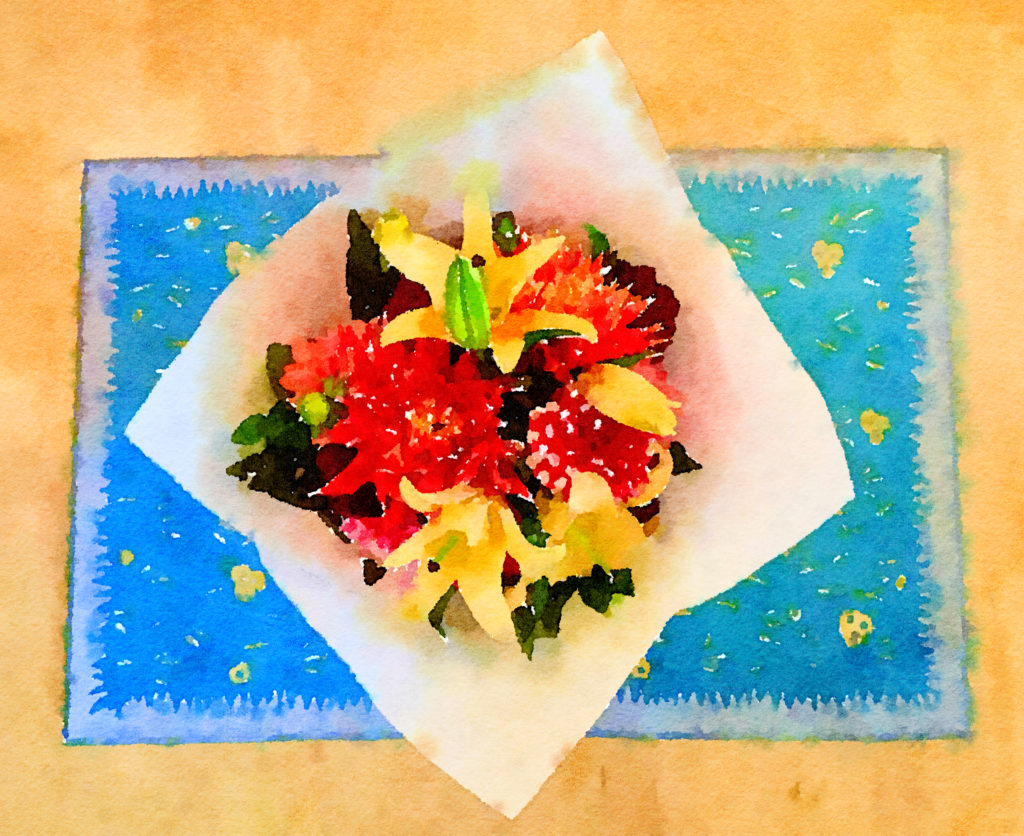 And here are the Week Forty-Three blossoms laid in a row.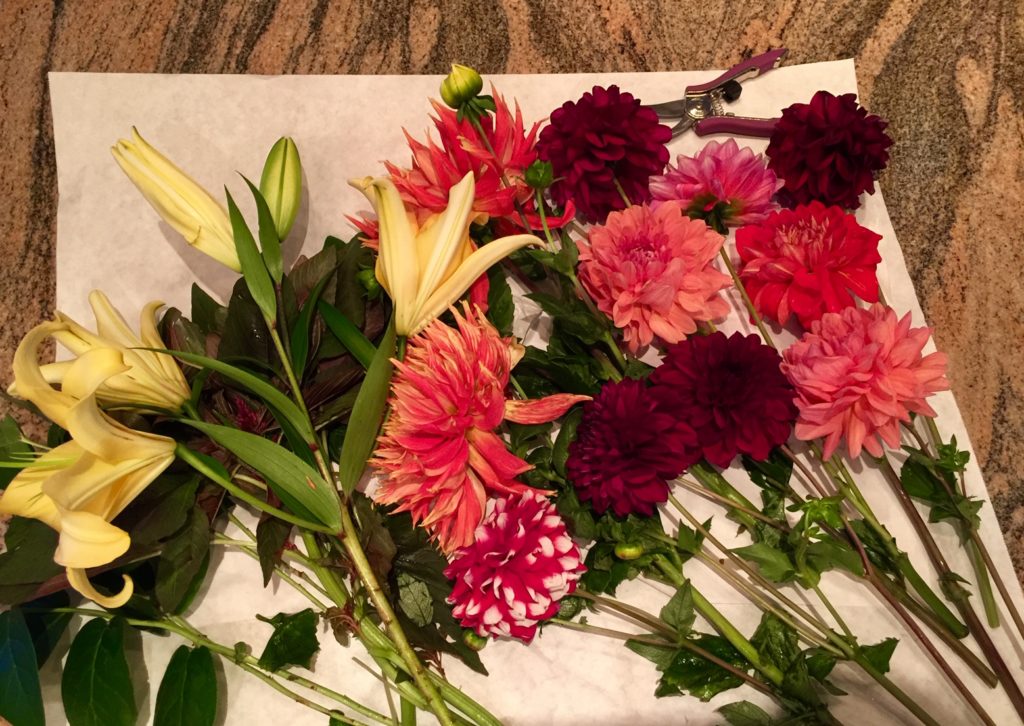 And "painted" in Waterlogue.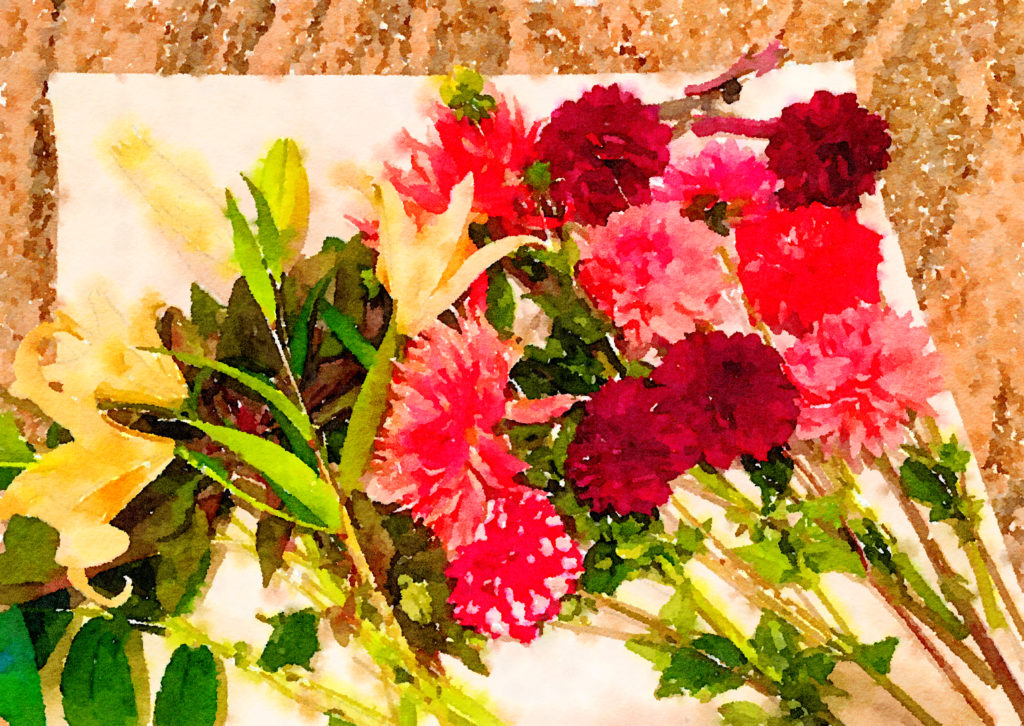 I couldn't resist merging one of the yellow lilies with a fistful of the maroon dahlias in a dramatic matte-black Asian-style vase.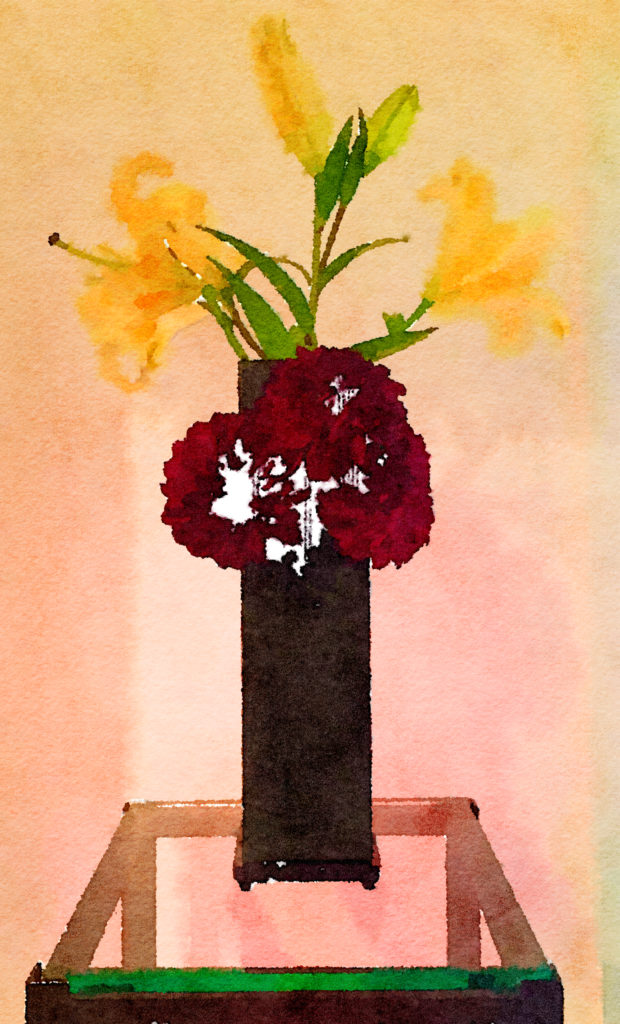 Another dramatic arrangement of yellow dahlias and greenery in my favorite purple jellybean vase.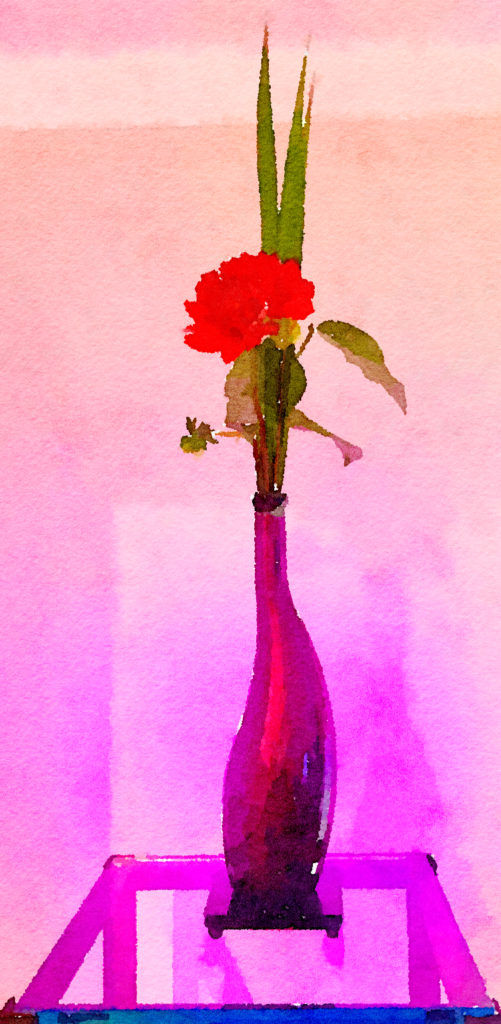 I love the way Waterlogue painted the center of the single maroon dahlia that forms the focus of this unusual bouquet.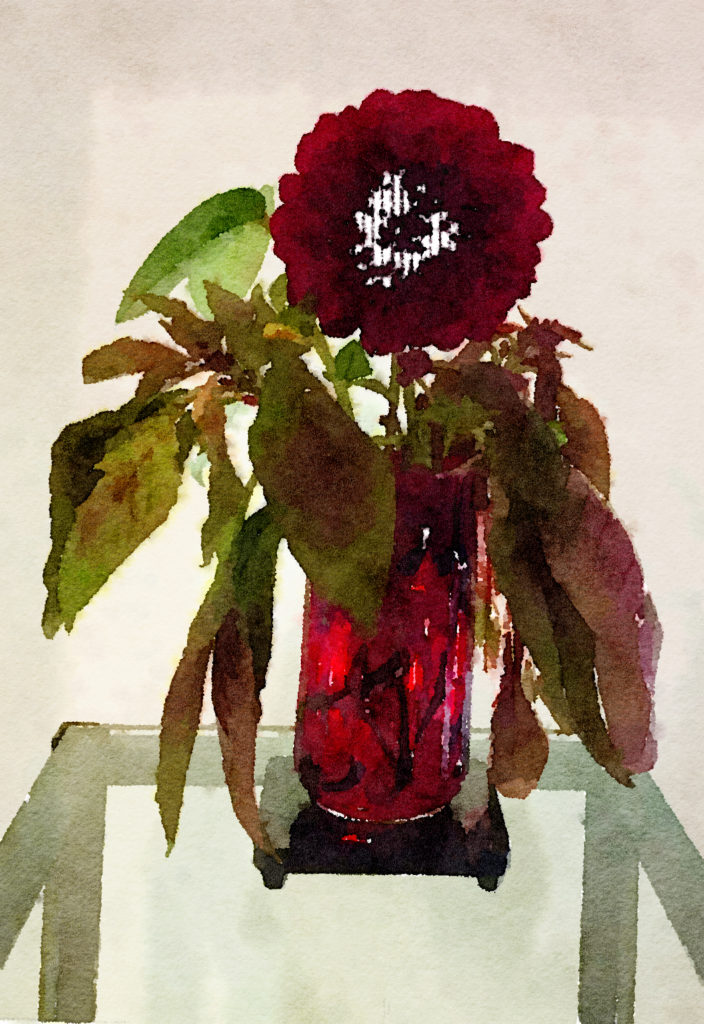 Orange backlighting makes this single salmon-colored dahlia even more stunning than it already was.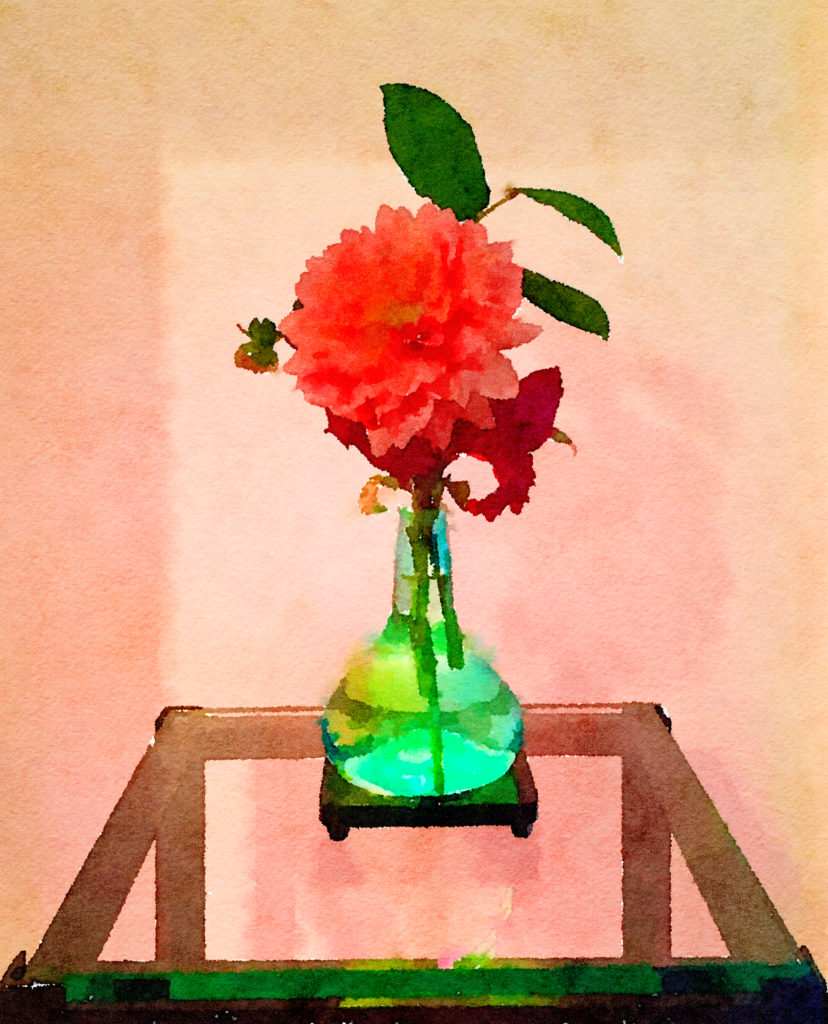 This unusual clear-glass circular vase props spiky orange dahlias perfectly.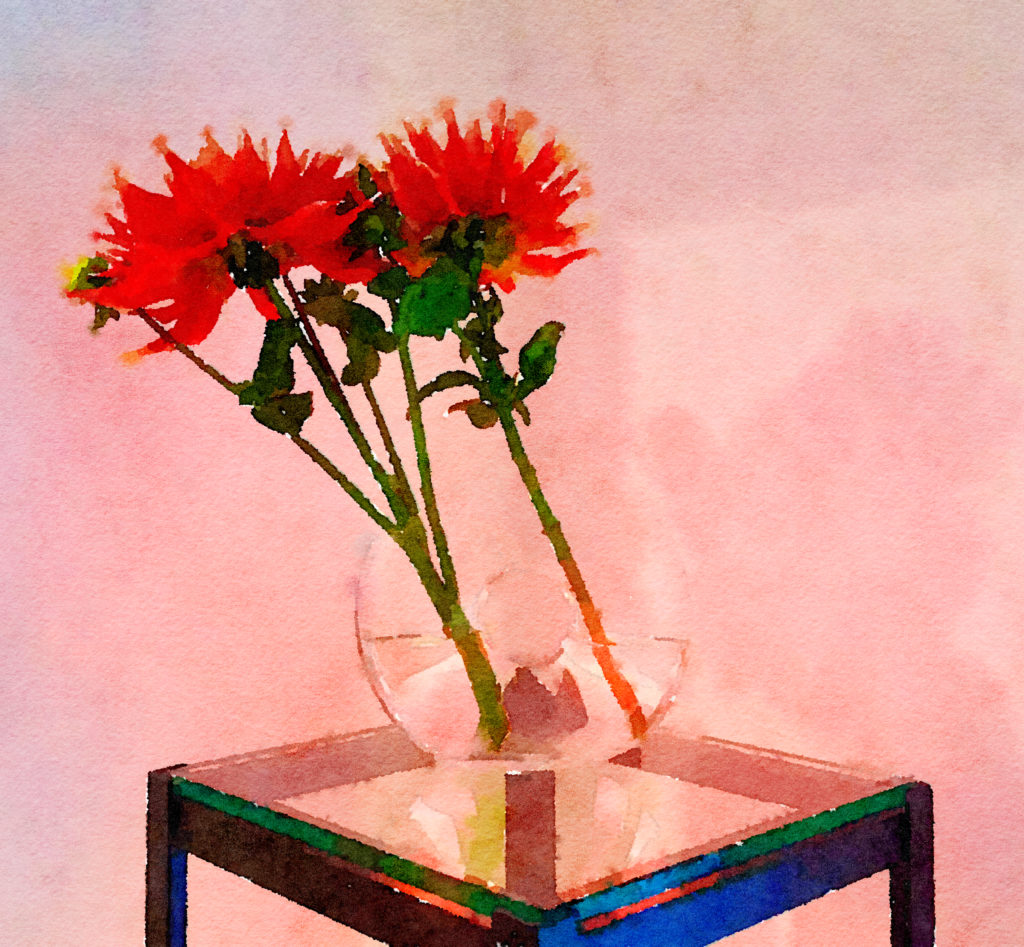 Here are the three small bouquets from Week Forty-Three.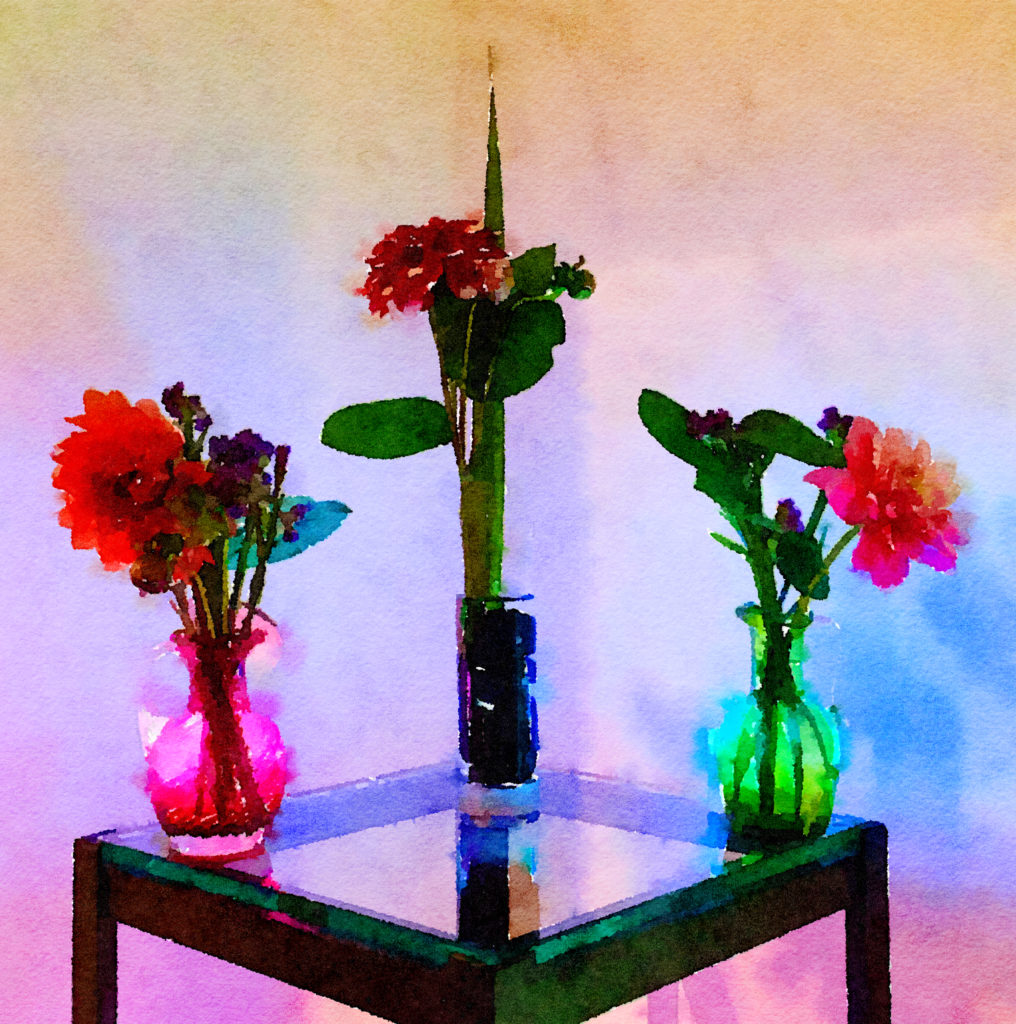 And here is a rearrangement of several of the major blossoms.