As I walked through the Pike Place Market during Week Forty-Four of the Bouquet-a-Week Project, it became increasingly apparent that the fresh flower season was beginning to wind down.
Instead of the plethora of brilliant-colored blossoms of all varieties, cabbage flowers and dried statice were much more in evidence than in prior weeks. And there were even bouquets made up entirely of dried flowers.
I chose a $10 bouquet from Erlinda at Flower Garden. A giant cabbage flower formed the focus of the bouquet, surrounded by white and multicolored dahlias. Sweet!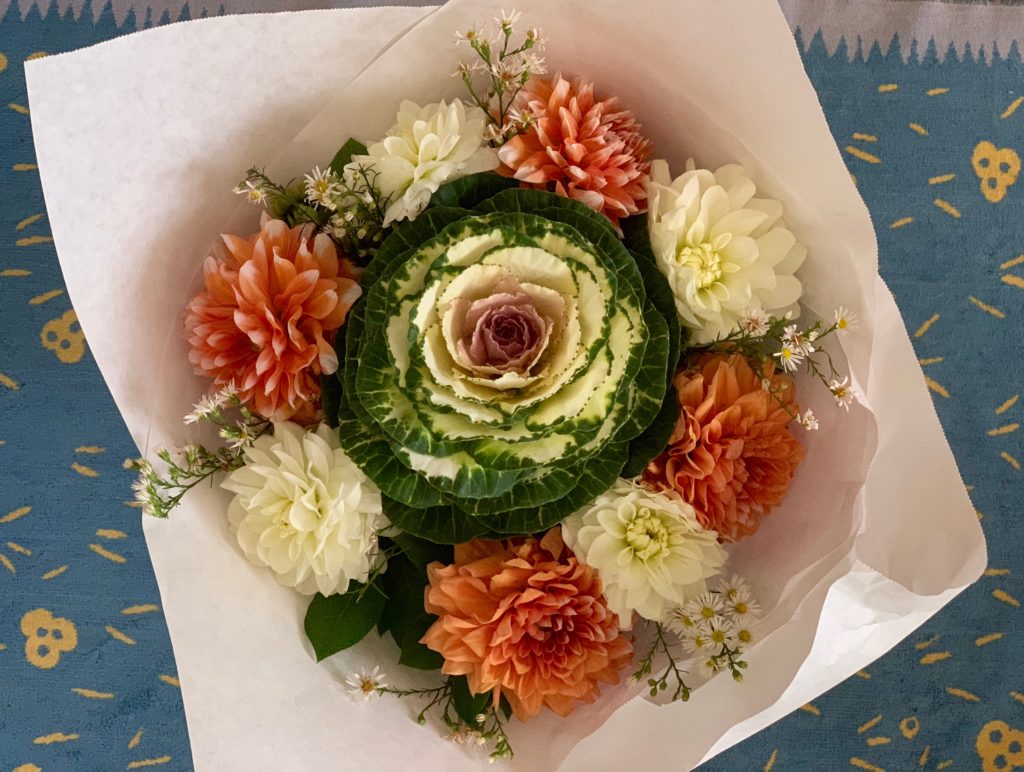 The cabbage flower looks like the rings of a planet when "painted" in Waterlogue.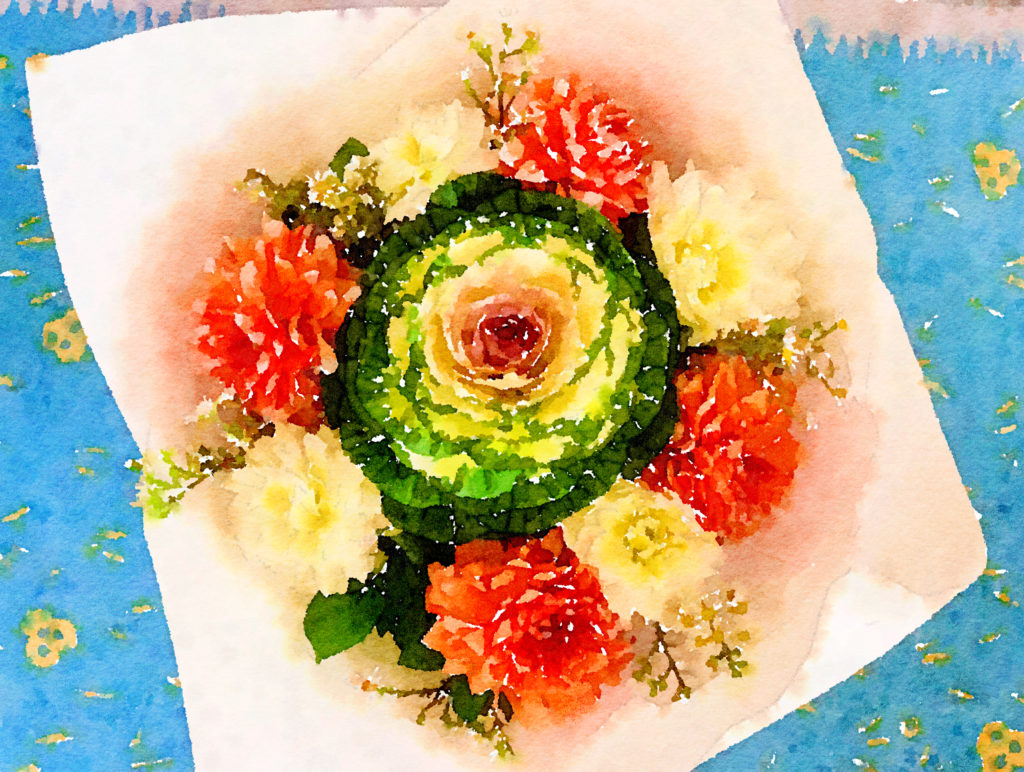 Here are the fresh blossoms laid in a row.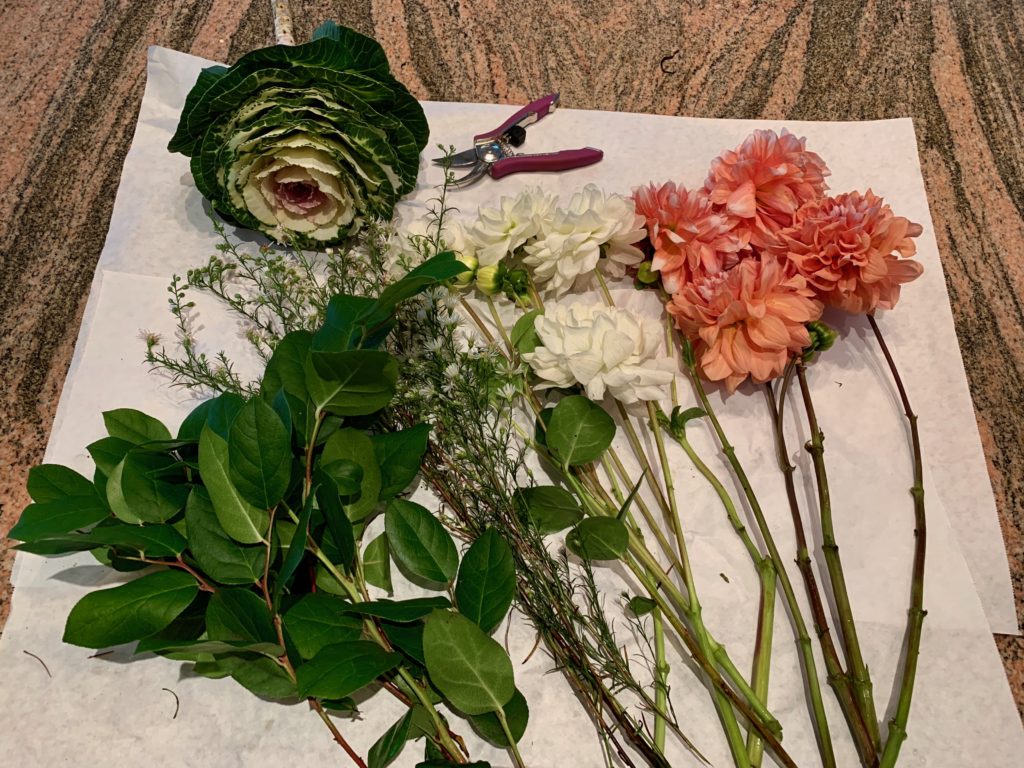 And "painted" in Waterlogue.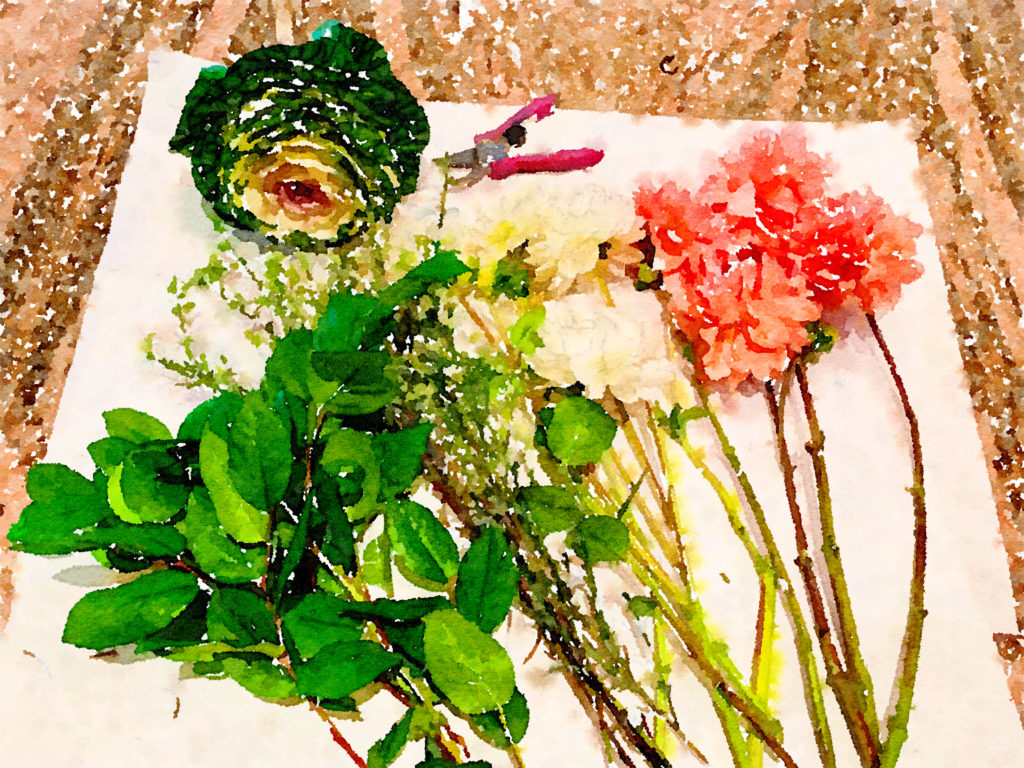 The cabbage flower and smaller white flowers perch perfectly in a bulbous black vase.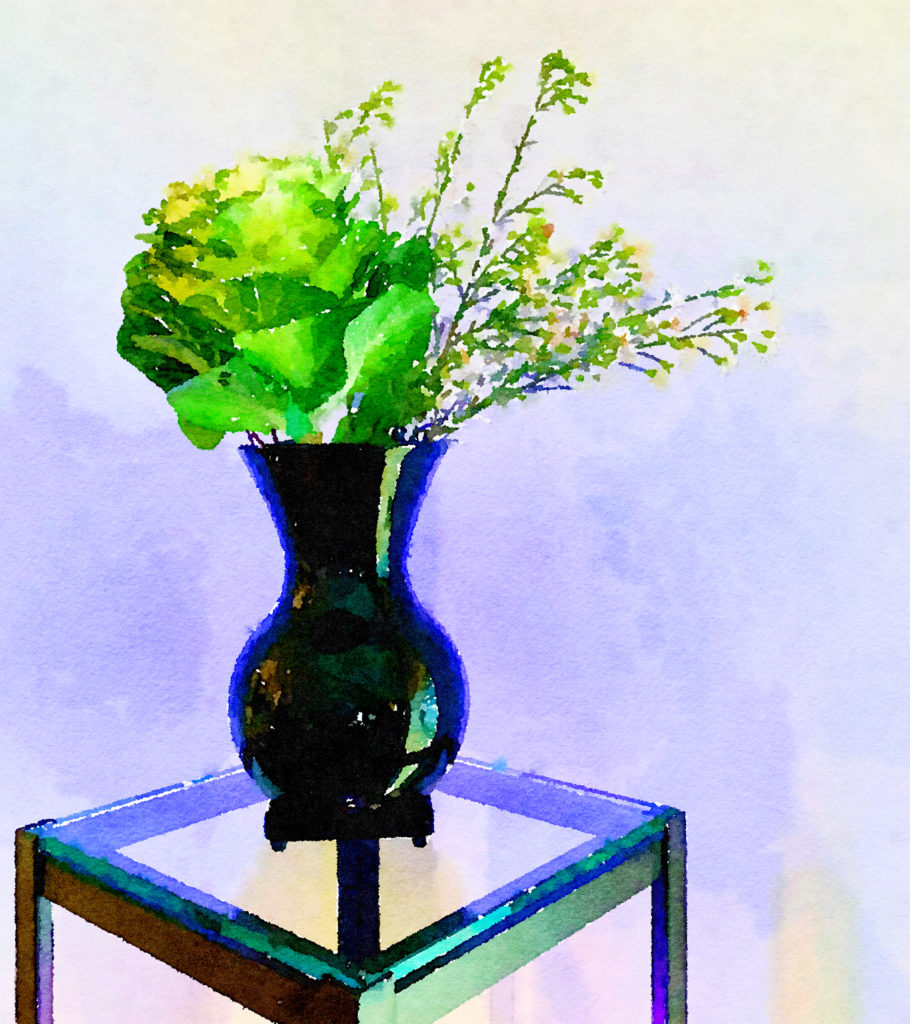 Dahlias and greenery perk up happily in a celadon Asian vase that started life as a Chinese rice-wine bottle, as described in the Bouquet-a-Week Project, Week Seventeen.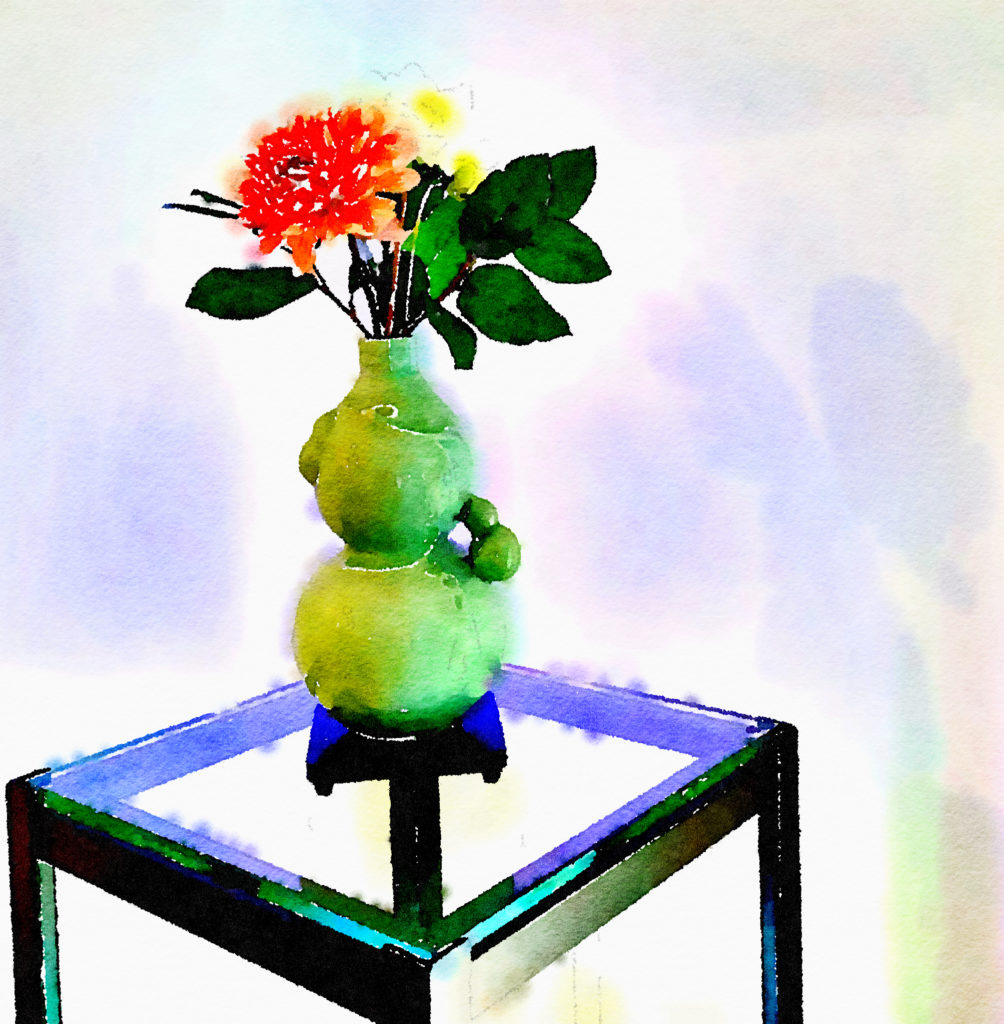 Three small purple cabbage flowers and dahlias form a harmonious color combo in a lilac ceramic vase.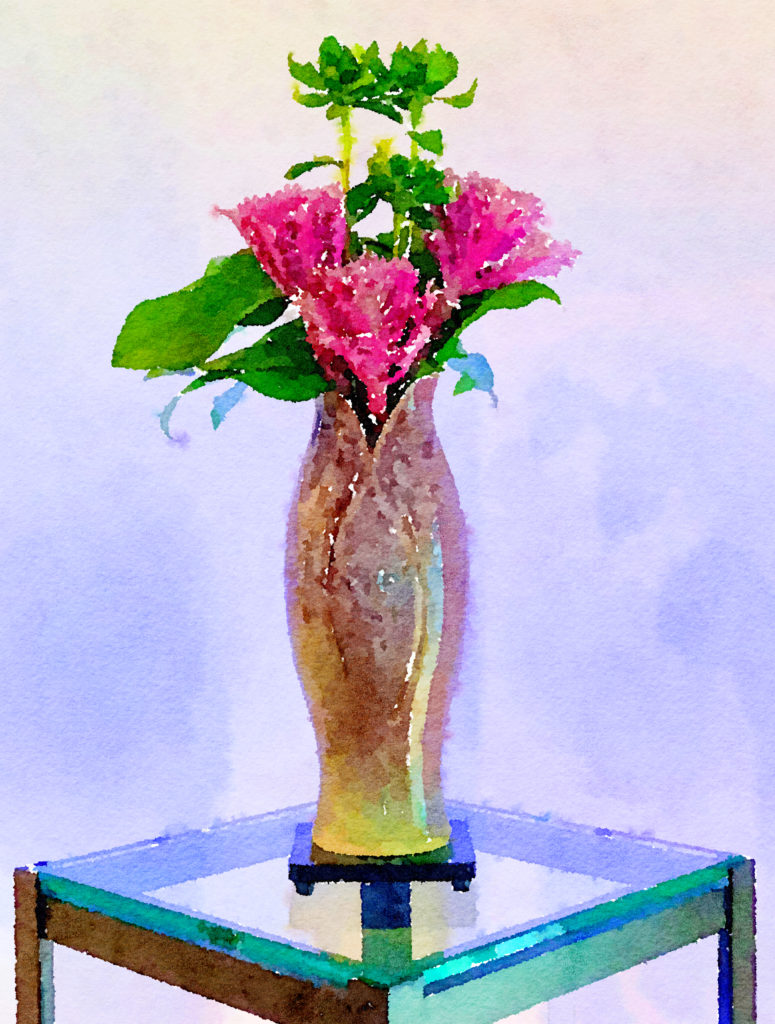 And my "Van Gogh" vase, with its jaunty blue-and-white stripes, serves as the perfect vessel for a big orange dahlia.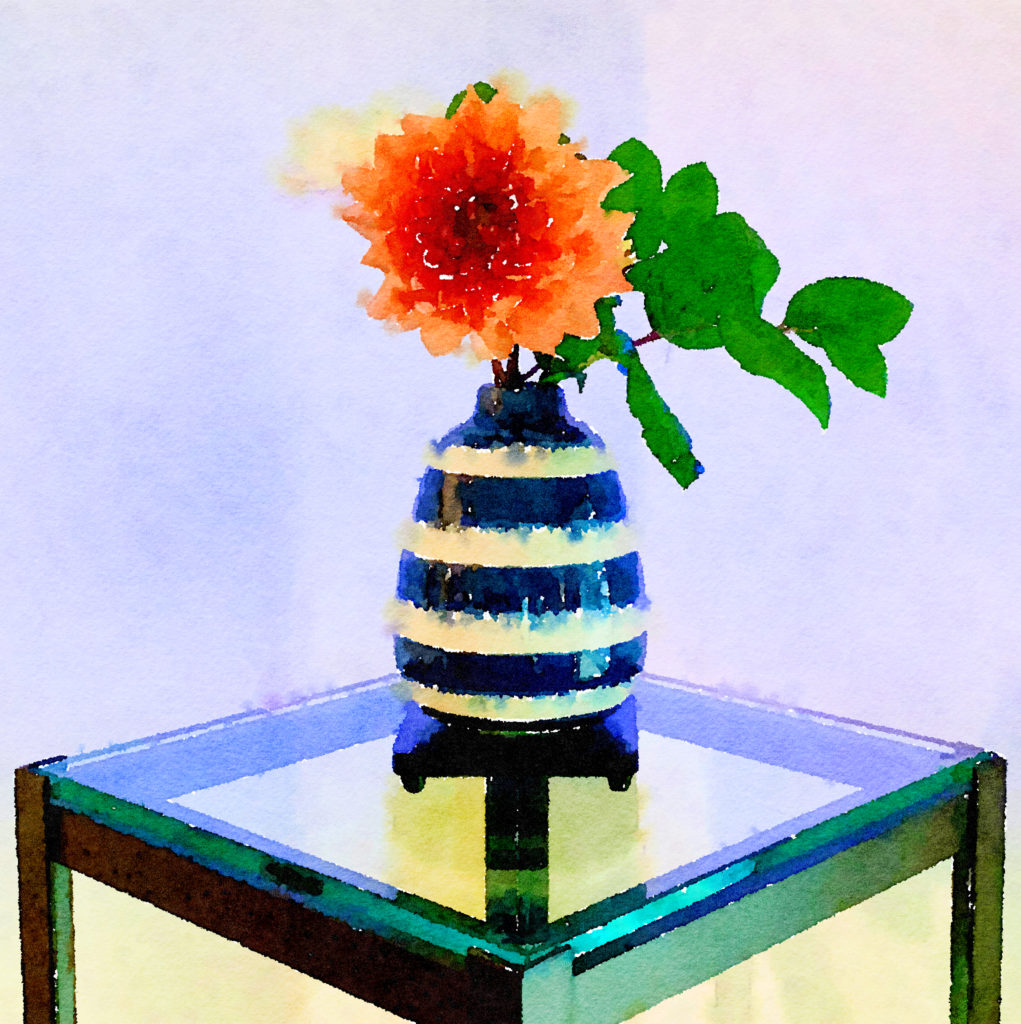 As the Asian lilies began to die, I cut them from their stems until only one was left. But it came back to life in this clear-glass vase backlighted in violet light.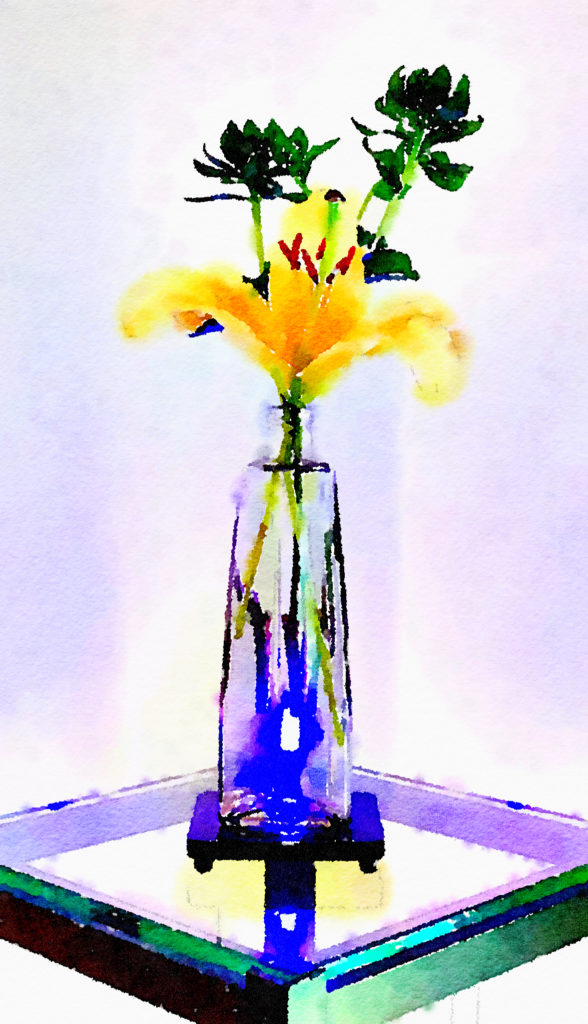 Here are four smaller vases, made of white and pink dahlias, to conclude the Bouquet-a-Week Project, Week Forty-Four.