I got off easy during Week 45 of the Bouquet-a-Week Project, because my flowers from Week 44 were still going strong. Well, at least the magnificent cabbage flower, which I thought might last forever.
I reformulated that blossom into my major bouquet, so all I needed for Week 45 was a handful of dahlias to repopulate my small bouquets.
I went to the Pike Place Market very late on a Tuesday afternoon after a dentist appointment. It was already about 5:15, when most farmers are packing up or have already left.
But I was in luck, for Erlinda, the erstwhile agent at Flower Garden, was still hard at work creating memorable bouquets.
Erlinda greeted me with delight and we agreed that I would purchase eight dahlias for $10 (such a deal!). Together we chose the most beautiful blossoms, which included four yellow-and-orange pom-pom dahlias (which I like because they last a long time) and three white dahlias with pink tips.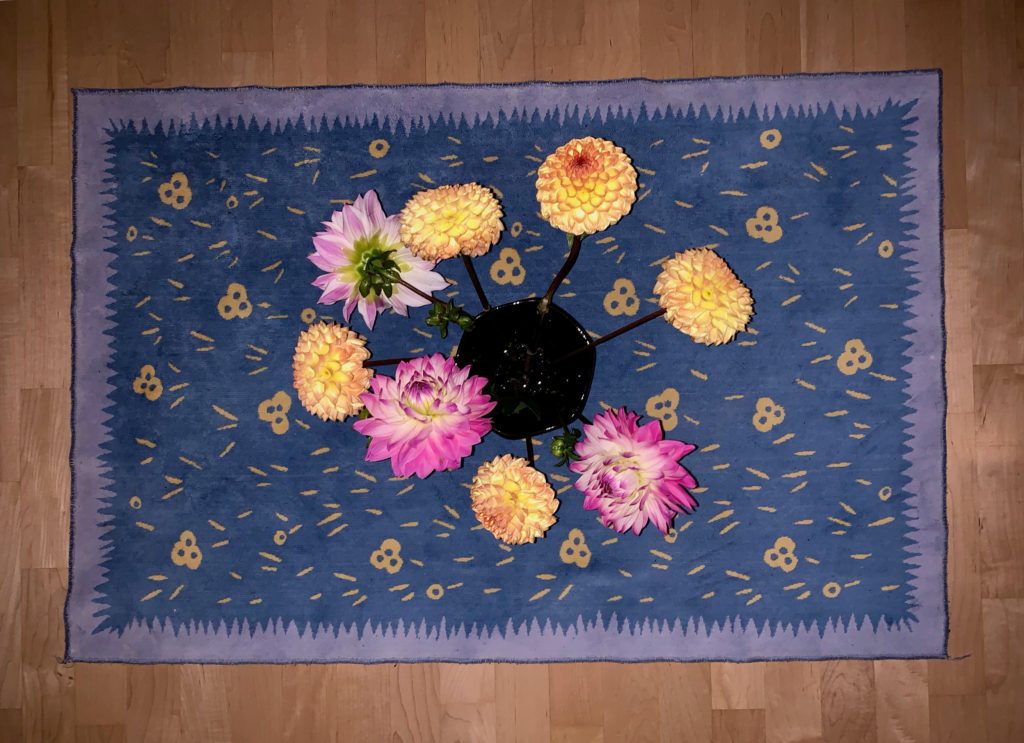 And here are Week Forty-Five's fresh Pike Place Market flowers "painted" in Waterlogue.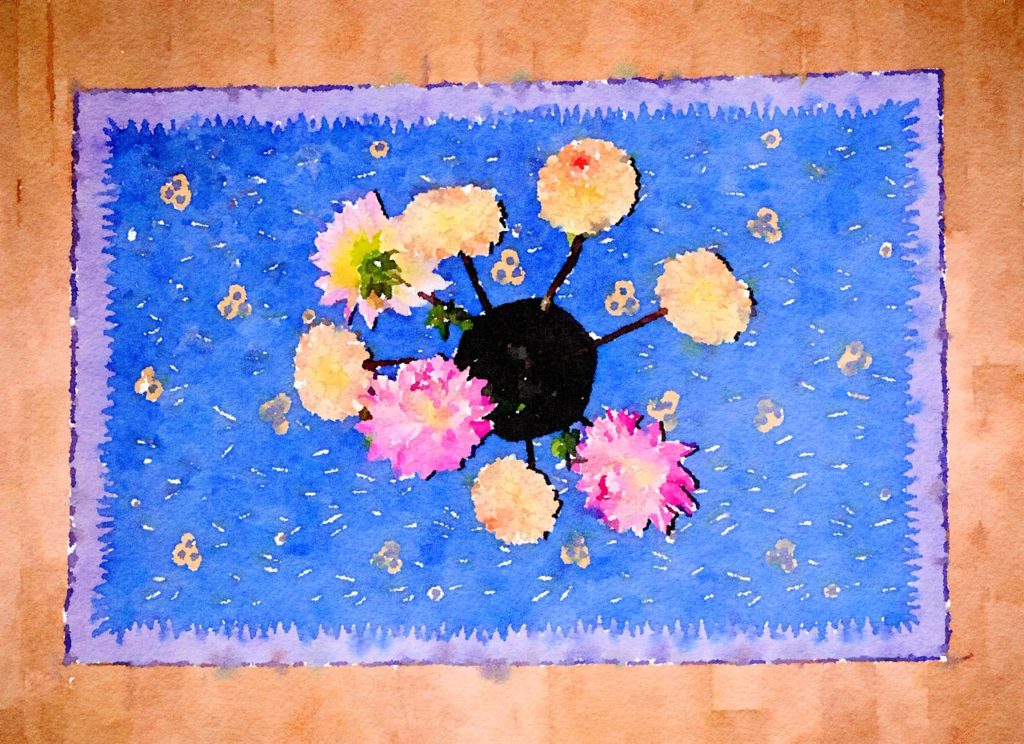 For my major arrangement of Week Forty-Five, I planted the huge cabbage flower and one of the pink-and-white dahlias in an Asian-leaning matte black vase along with some greenery left over from prior weeks.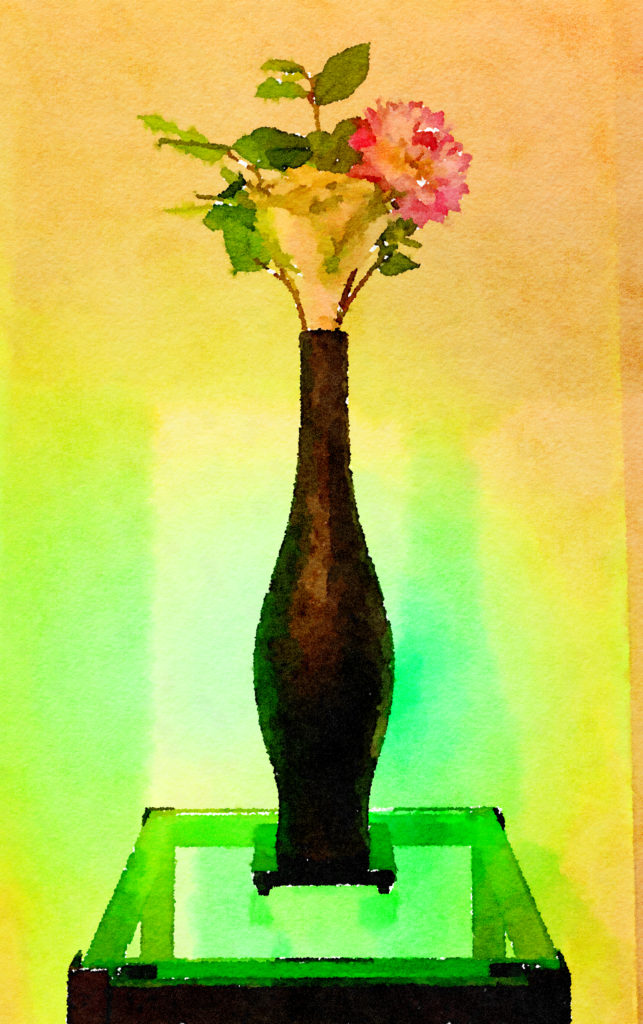 One of the puffy yellow dahlias looks perky in my favorite baby-blue vase paired with leftover greenery and pussy-willow branches.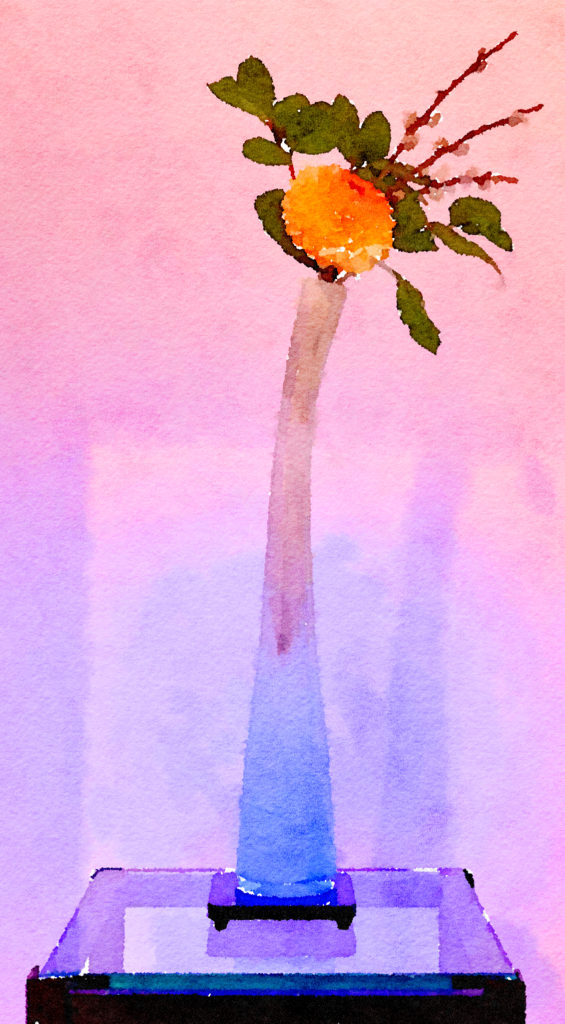 One of the lacy pink-tinged dahlias looks magnificent in a pale-green glass pitcher my family  bought on a trip to Williamsburg, Virginia, more than 50 years ago (!). The purple "flowers" underneath are actually cabbage flowers left over from Week Forty-Four.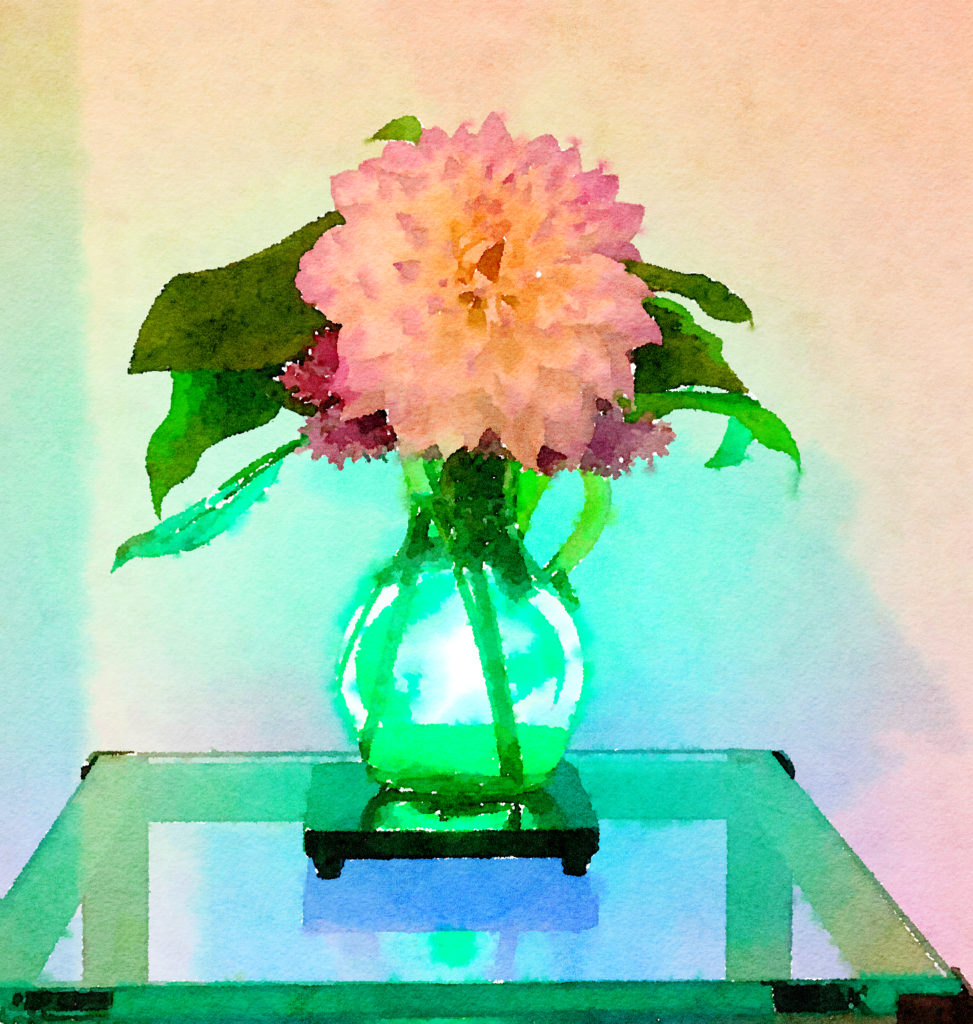 Buddha vases flank a clear glass vase, all backlighted in white light.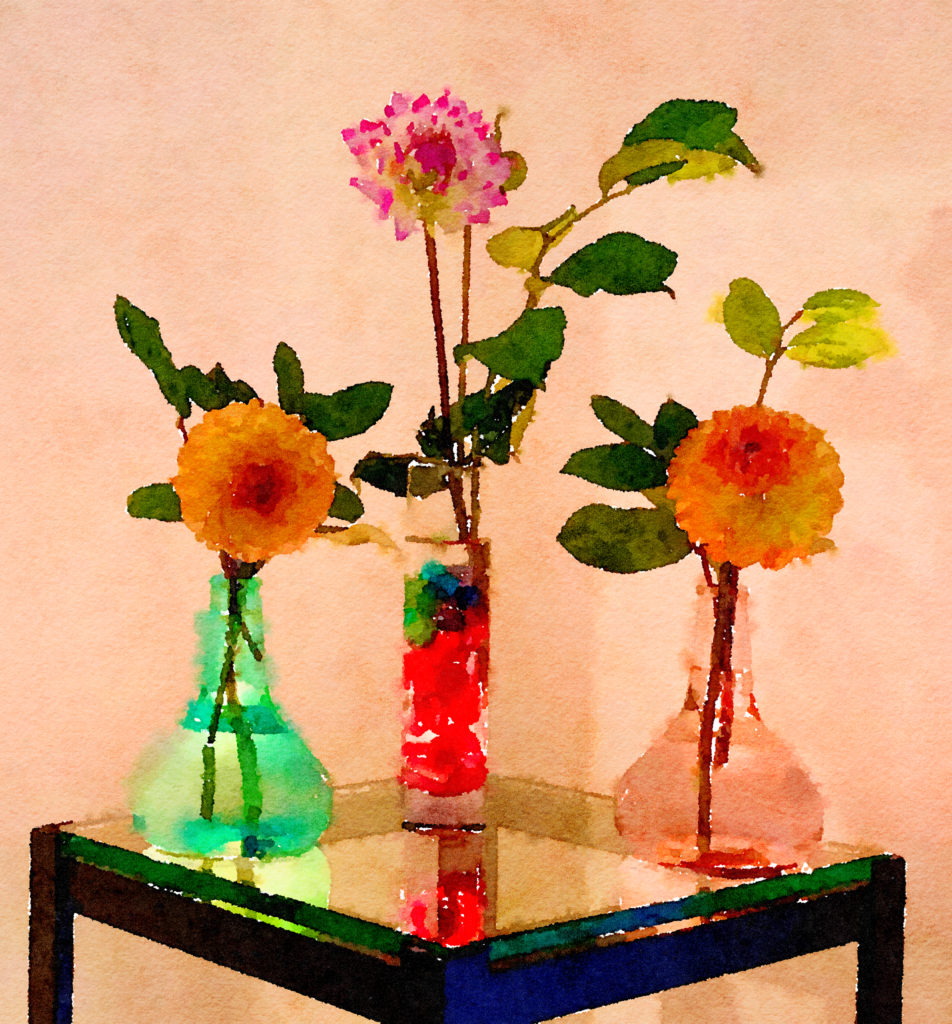 We finish up Week Forty-Five with three small bouquets.