Have you ever heard the childhood rhyme, "Red and yellow, catch a fellow?" That's the phrase that ran through my head when I spotted this Pike Place Market bouquet on sale for $20. This brimming bounty of blossoms contained two red gladiolas, two deep-pink Asian lilies, six scarlet dahlias, six yellow dahlias, petite white flowers, purple statice, and green leaves as filler.
Here is my "catch-a-fellow" bouquet au naturel.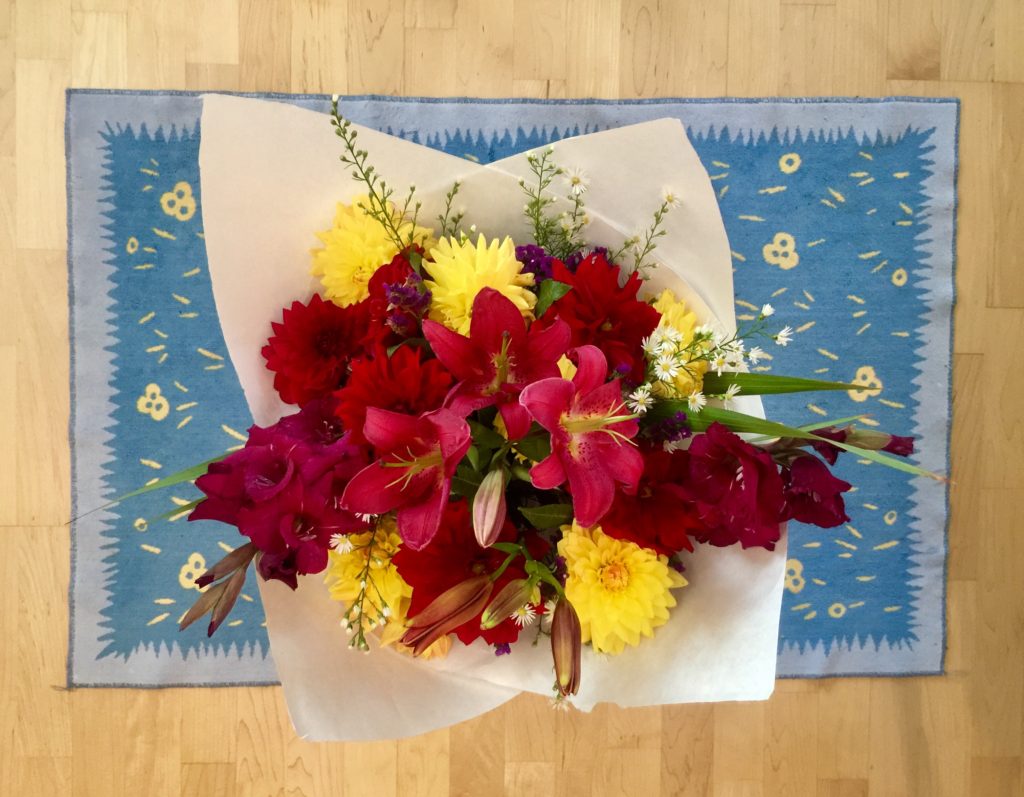 And "painted" using the Waterlogue app.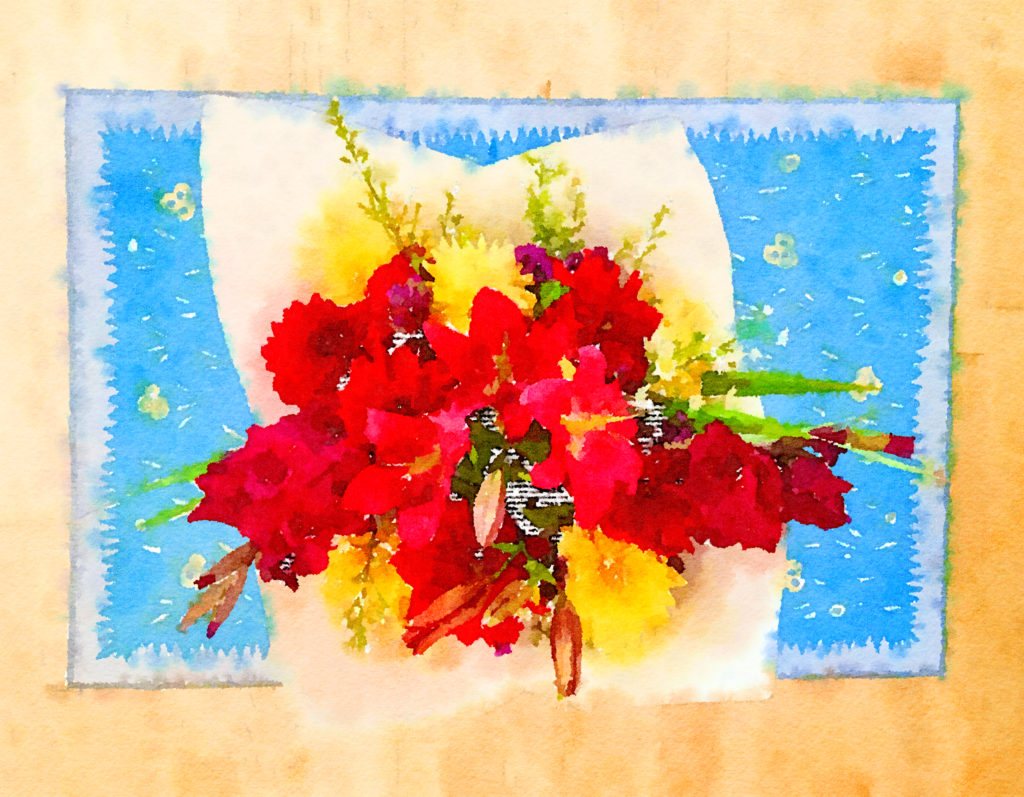 Here are my red-and-yellow "fellows" laid in a row.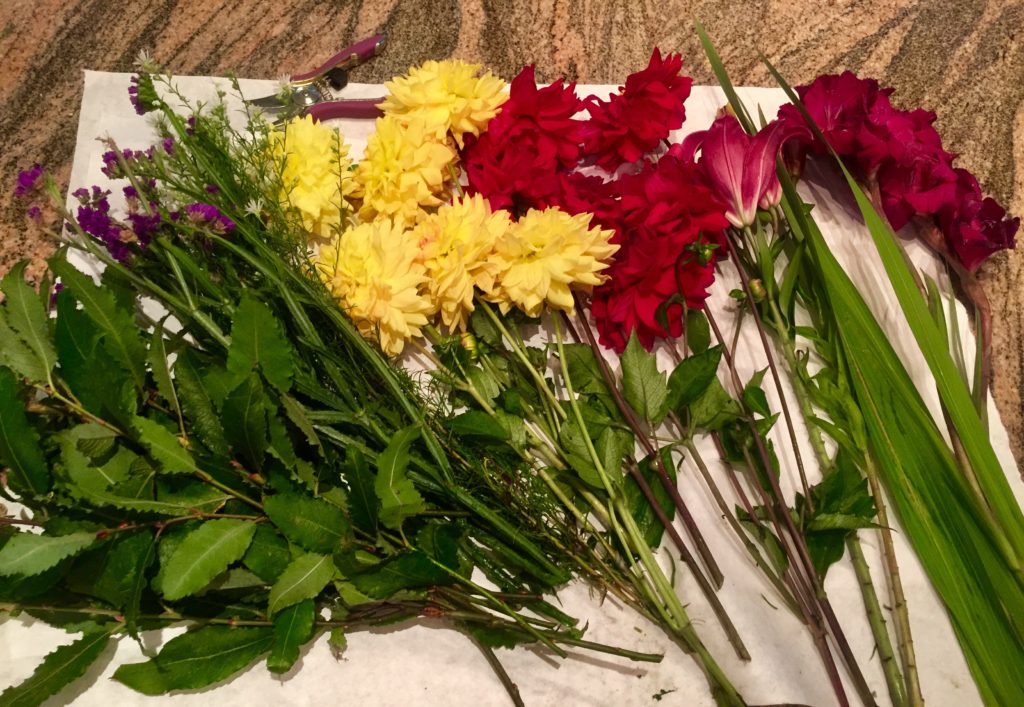 And here are the blossoms painted in Waterlogue.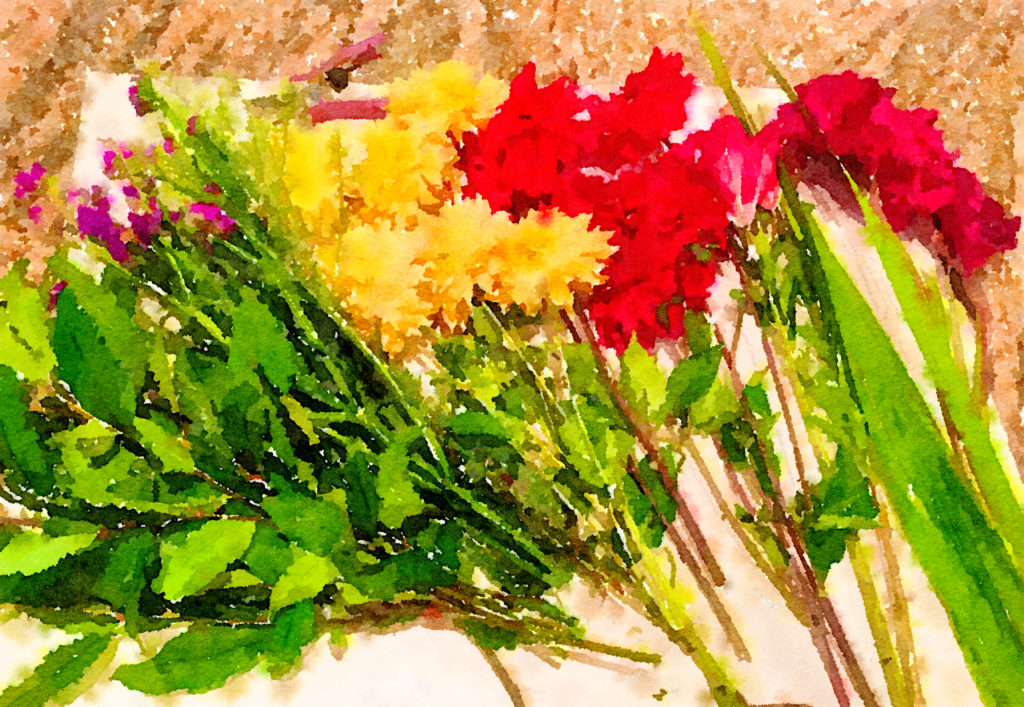 The Asian lilies and dahlias form a dramatic contrast when placed in a shapely black glossy vase.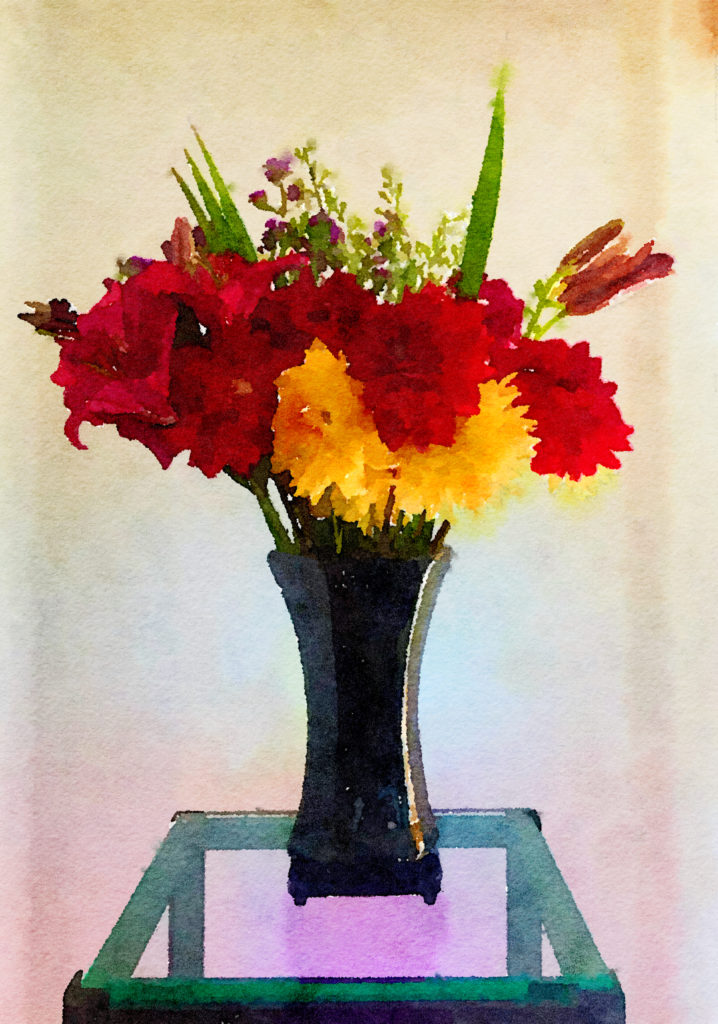 Not to be outdone, the scarlet gladiolas and two of the dahlias create a monochromatic wall of beauty.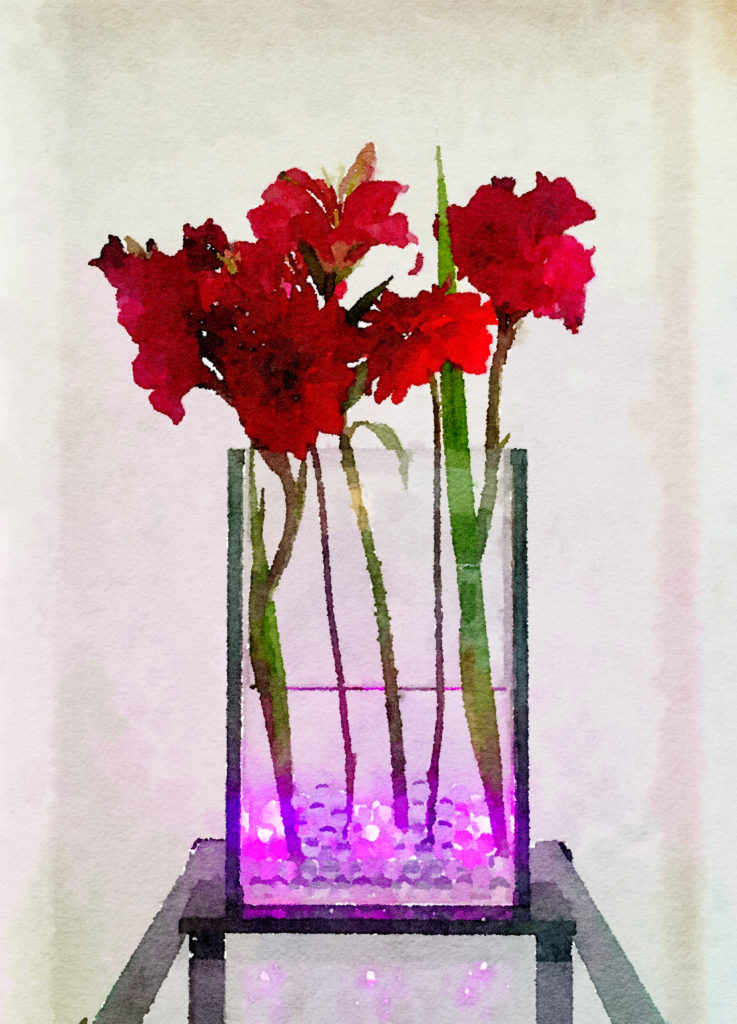 Yellow and red dahlias planted in a pink vase look festive.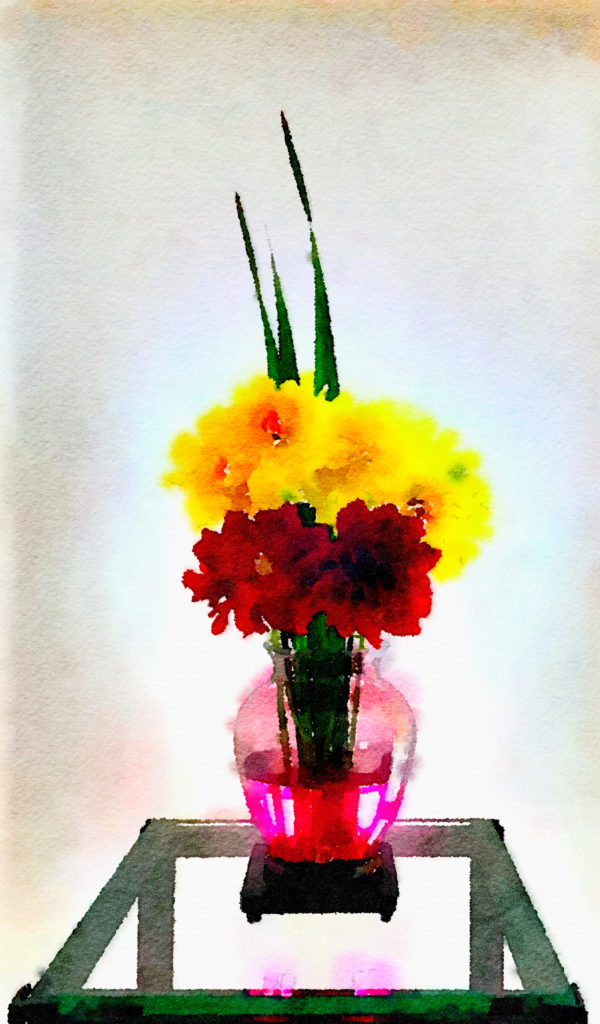 A bunch of green leaves and a bit of purple statice pair perfectly in a simple clear-glass vase.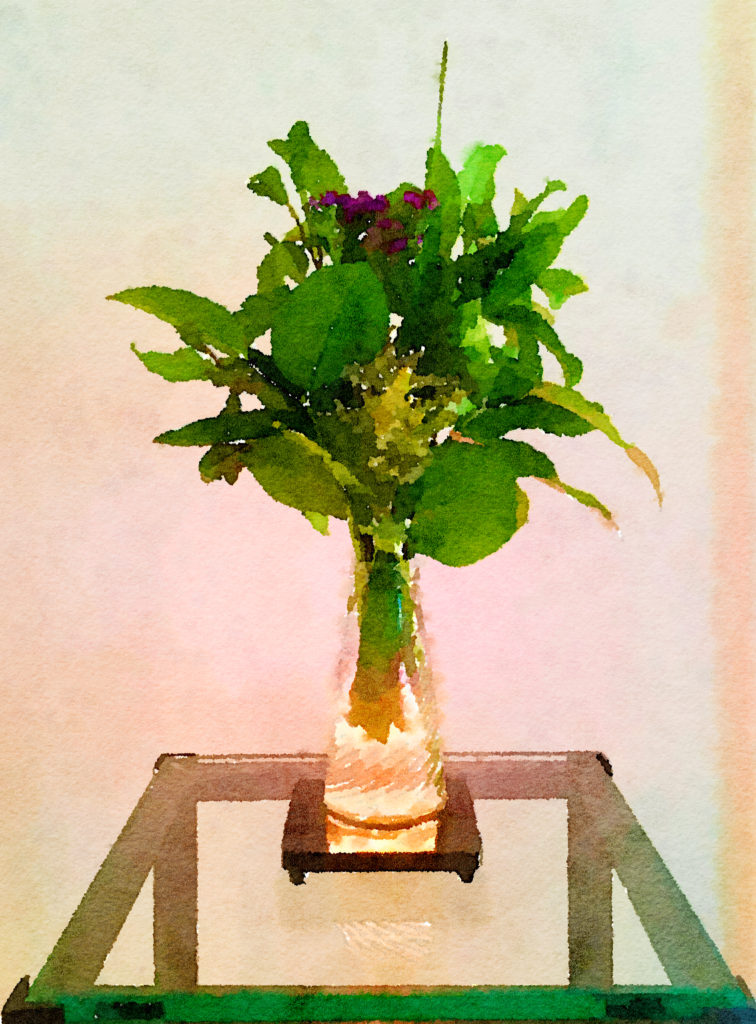 Here are three small bouquets from Week Forty–single blossoms with a lot of impact.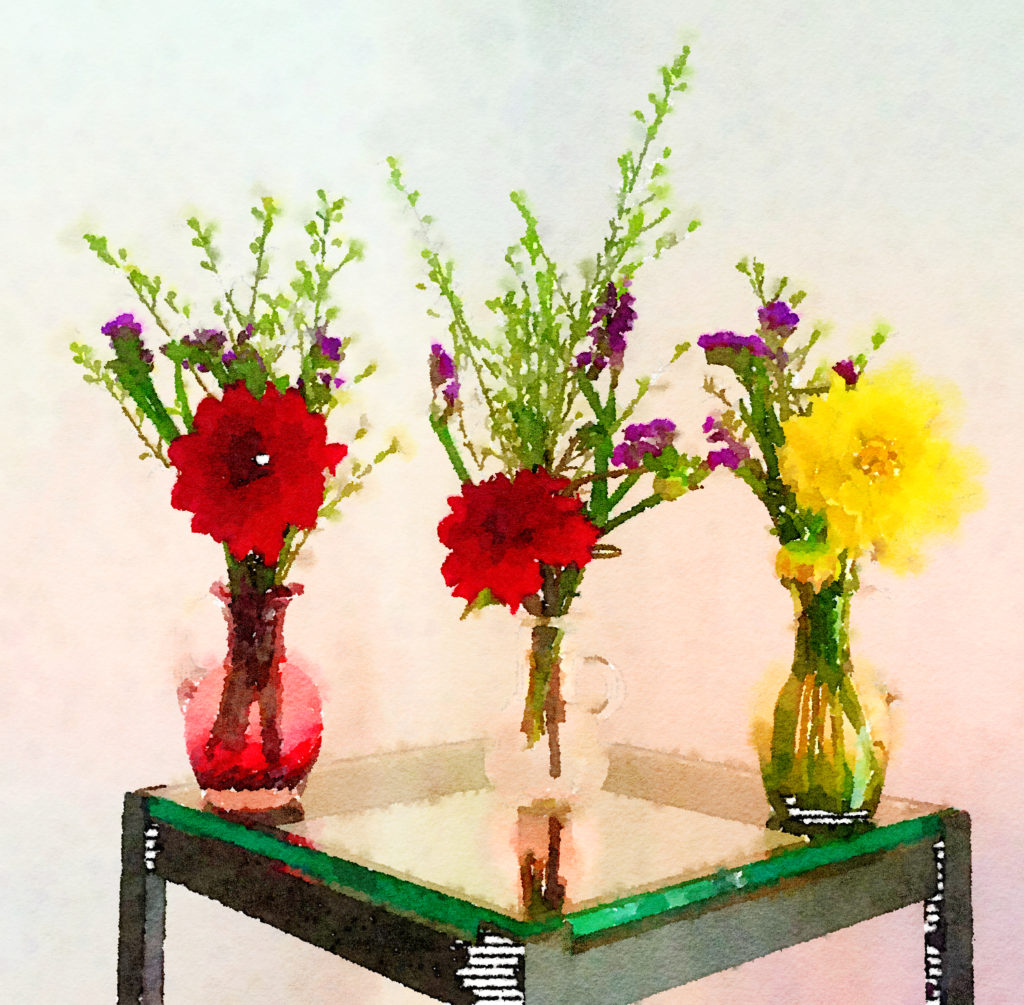 And some single "baby" dahlias (in a former balsamic vinegar bottle!) that I hoped might eventually open.