"Dark drama" describes the bouquet I chose for Week Forty-One of the Bouquet-a-Week Project. I called it "dark drama" because it was made up of two magenta Asian lilies, two regal purple gladiolas, seven deep-purple dahlias, and three variegated purple-and-white dahlias.
I bought the bouquet for Week Forty-One from my favorite flower designer in the Pike Place Market, Erlinda, who works at Flower Garden. The bouquet for Week Forty-One cost $20, my limit on flower purchases each week.
As is my custom, after I photographed Erlinda's bouquet, I took it apart so I could make individual arrangements of my own design. Much to my surprise, I discovered two white-and-green cabbage flowers underneath the dahlias, lilies, and gladiolas. And there were also several sprigs of white flowers.
To my delight, this was a very bounteous bouquet! Here is my photo of the original bouquet.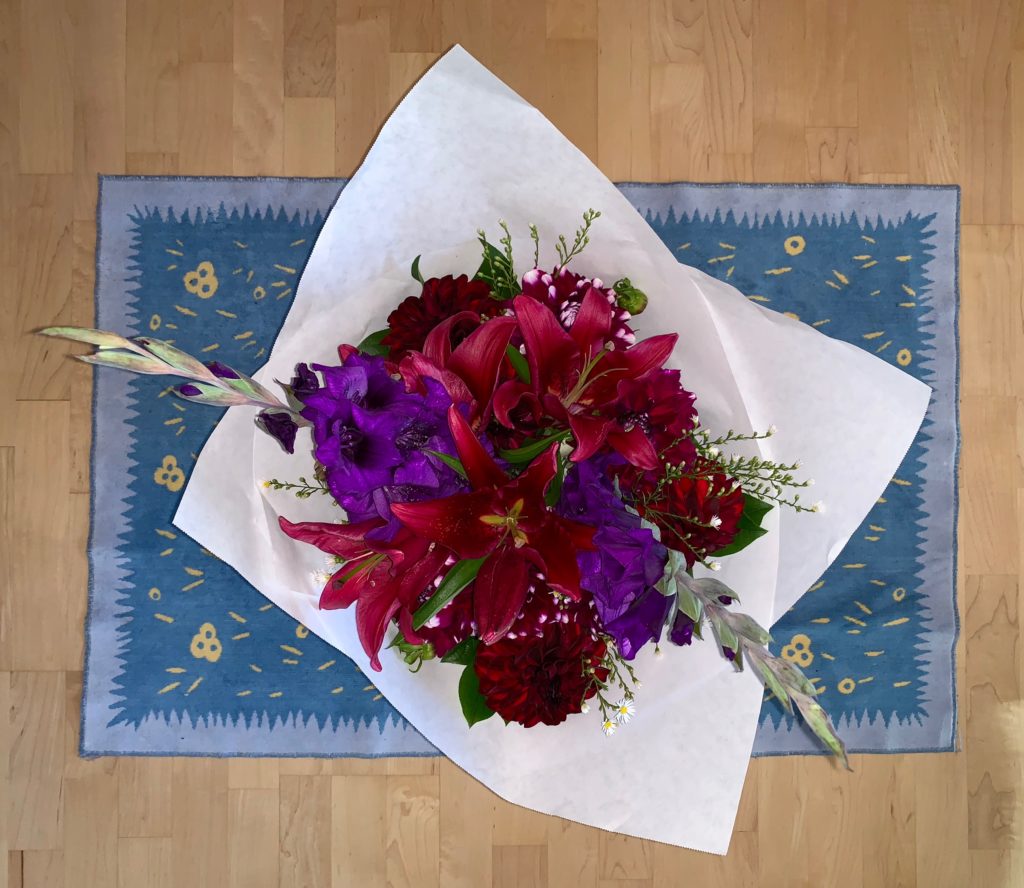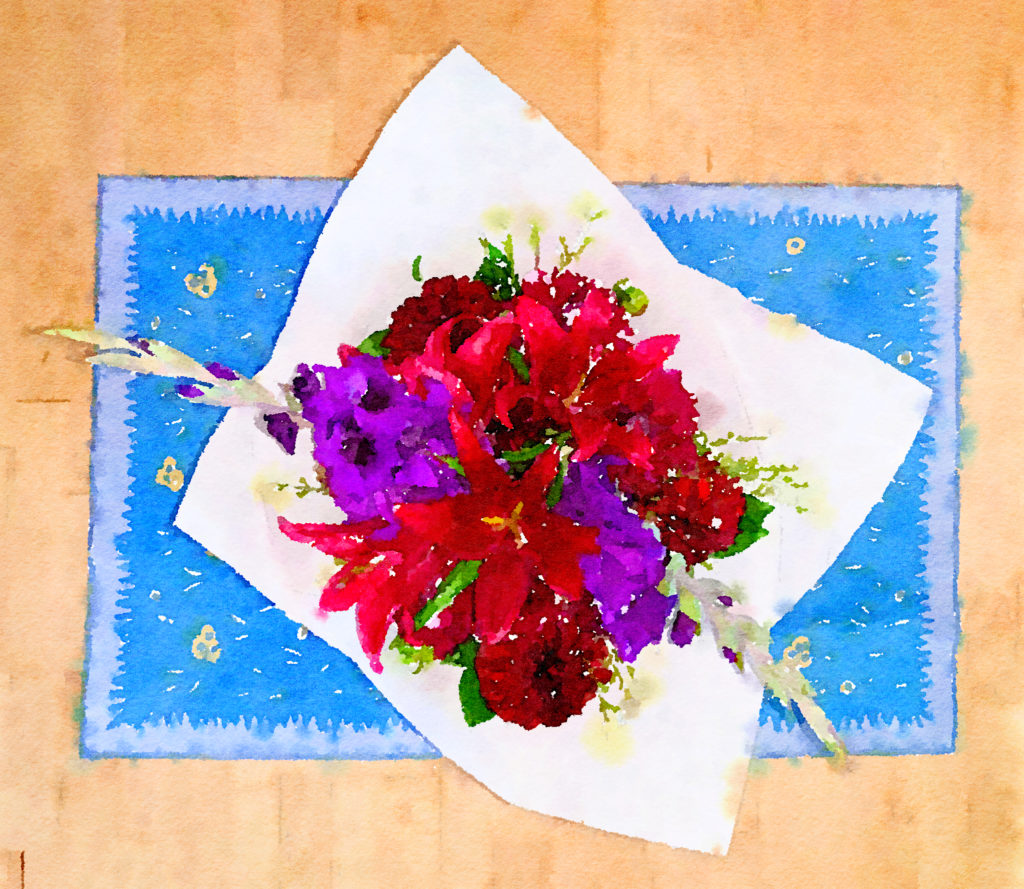 I love to lay out the flowers in a neat row and photograph them. . .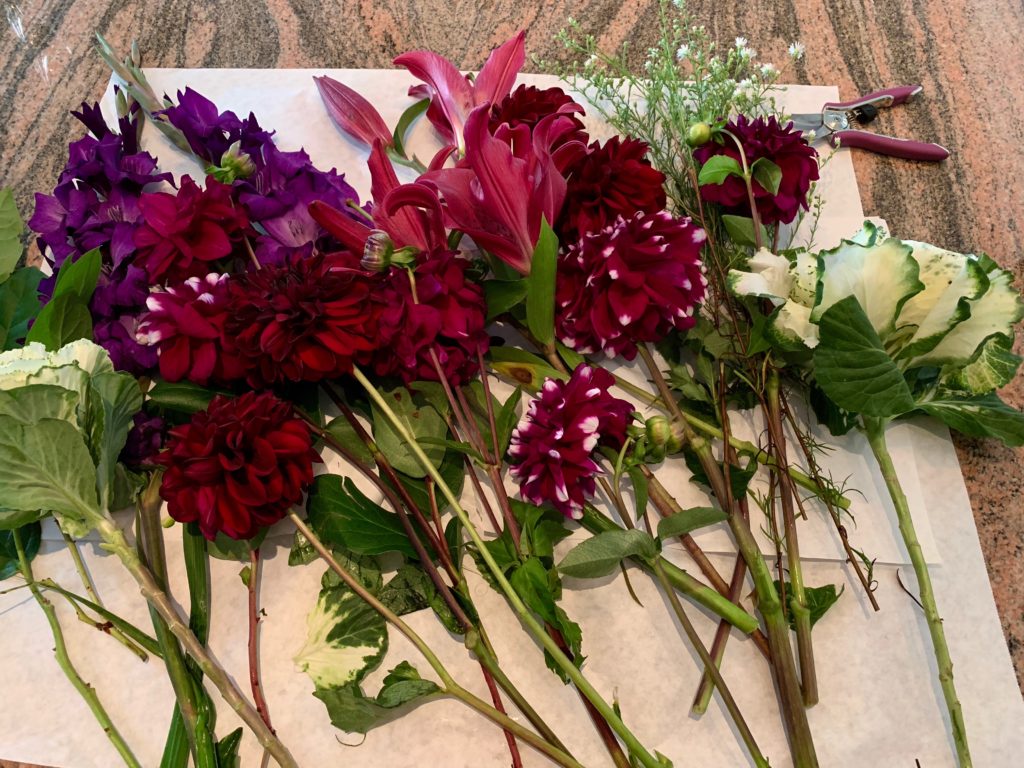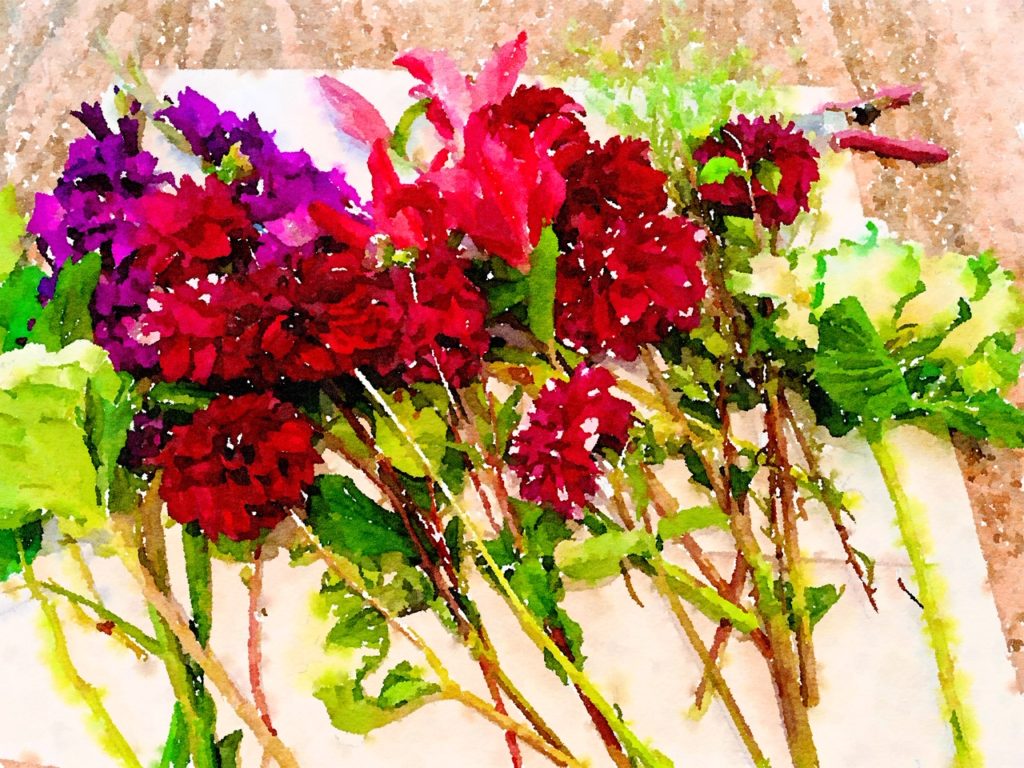 My first major bouquet included two magenta Asian lilies and the variegated dahlia, along with some of the white flowers. I placed them in one of my favorite vases, a purple terra-cotta vase with a faintly Asian-style shape.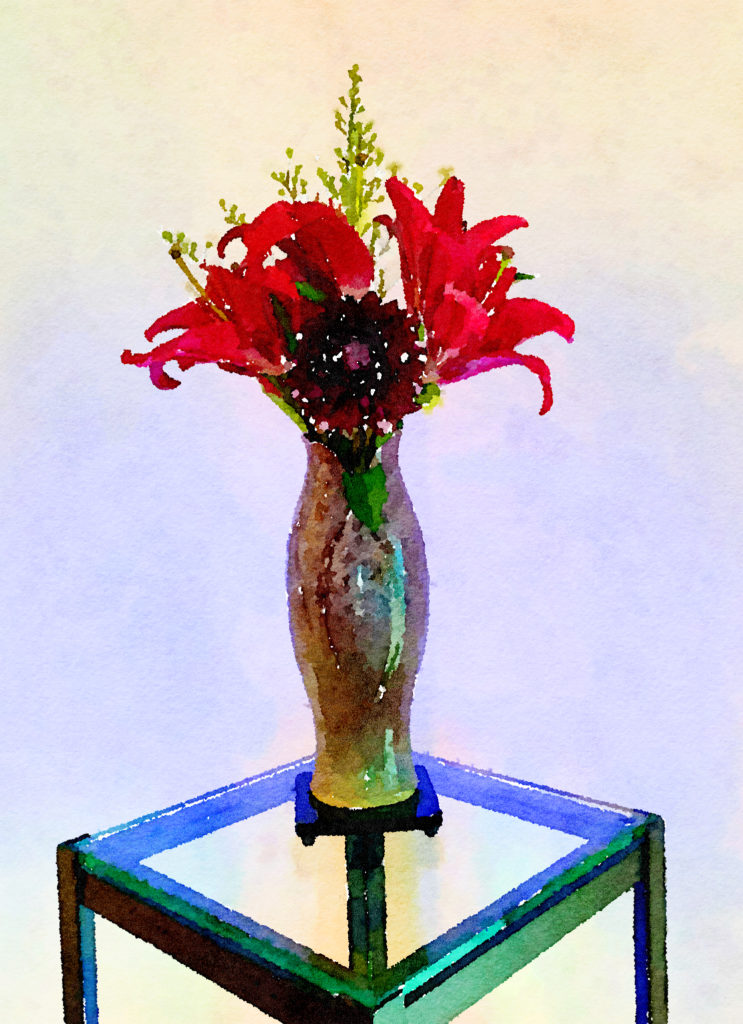 My next major bouquet was a real beauty as well, with the white cabbage flowers, a variegated dahlia, and the two purple gladiolas positioned in a glossy black vase.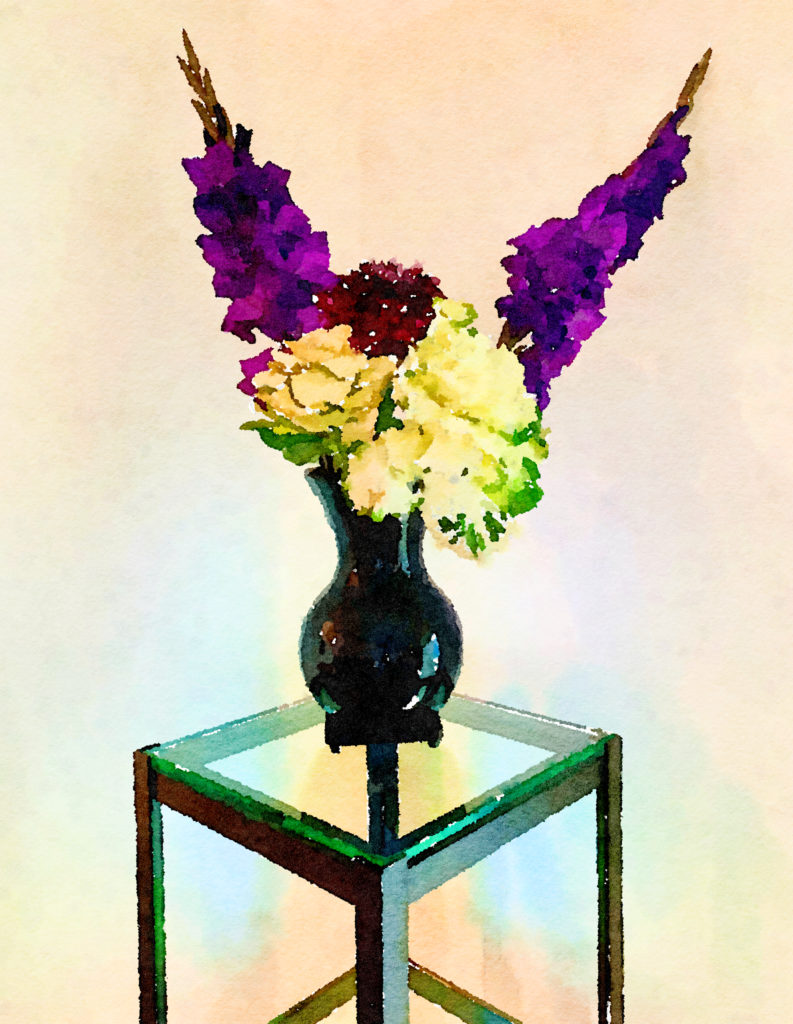 One of the variegated dahlias and some greenery looks lovely when placed in a blue Buddha vase.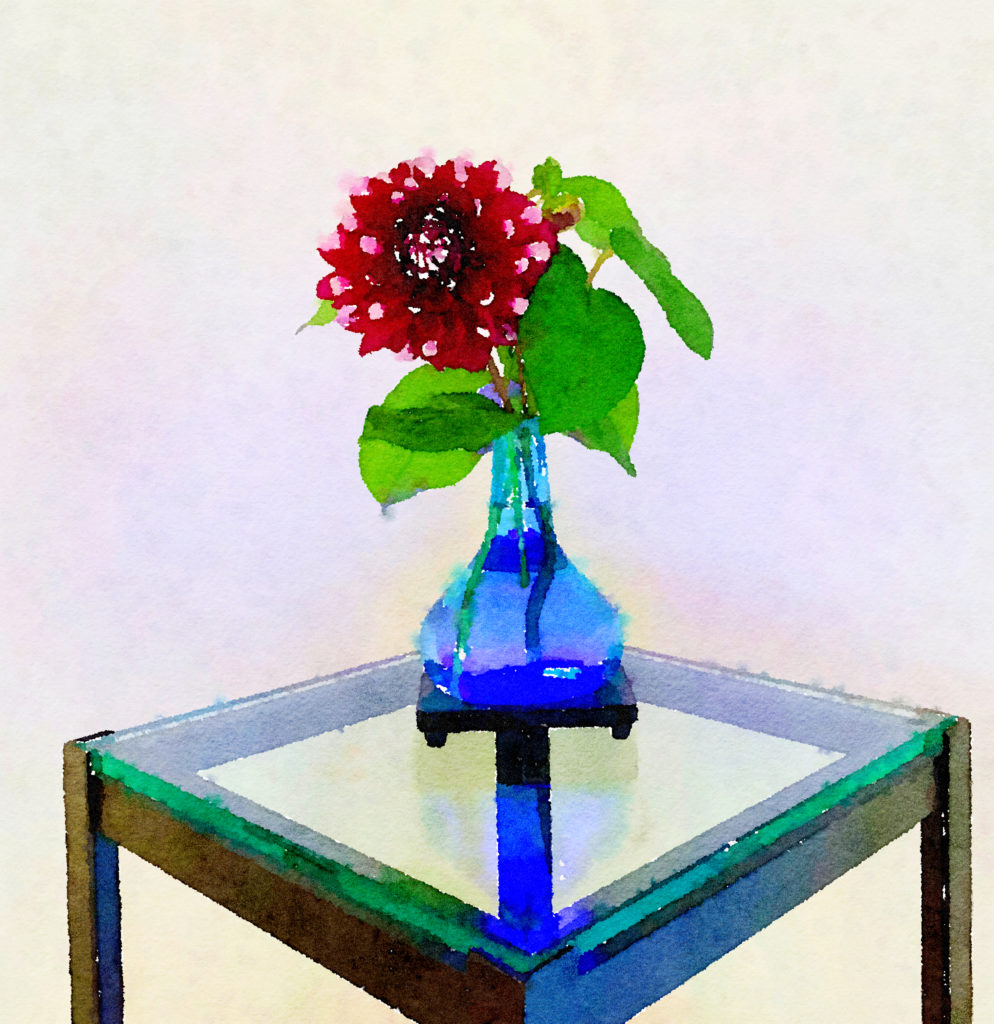 Three of the magenta dahlias perch perfectly in my Buddha vases and a clear glass vase.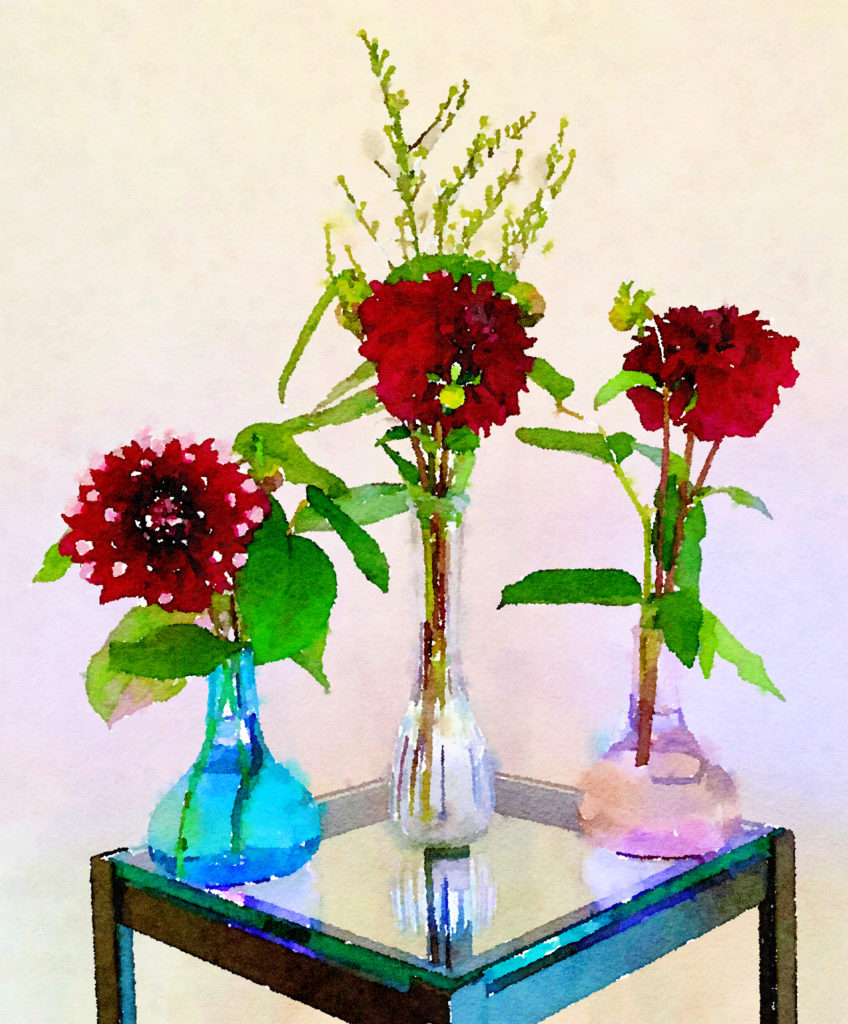 Three more magenta dahlias form the three small bouquets for Week Forty-One.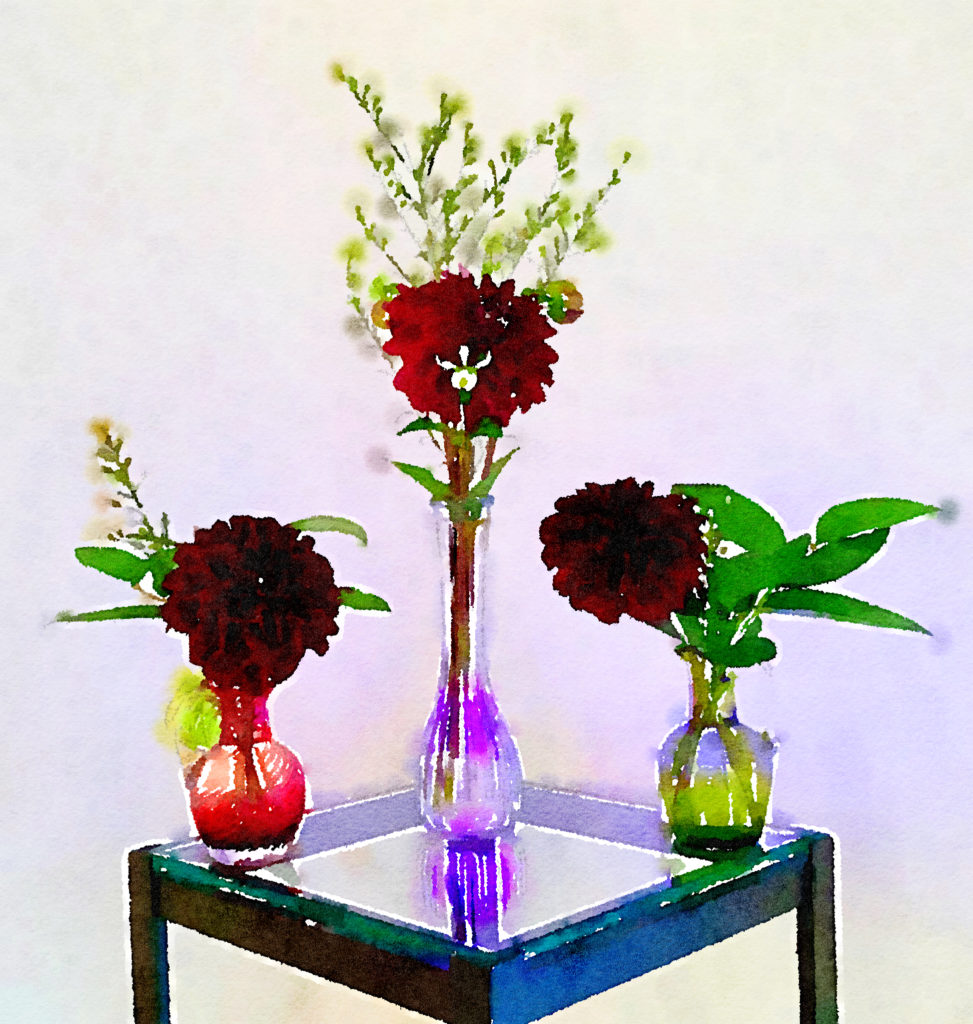 A few days later, after the flowers had started to fade, I created a new "extra" bouquet made up of the cabbage flowers, gladiolas, a dahlia, and the white flowers.