For Week Thirty-Three of the Bouquet-a-Week Project, I returned to the Pike Place Market and chose the bountiful bouquet myself, versus having my darling husband pick one out.
Because it had been several weeks, I went a bit crazy, spending my entire budget of $20 on a SPECTACULAR mosaic of periwinkle, deep purple, and pristine white flowers. Here is the big bouquet in all its raw glory.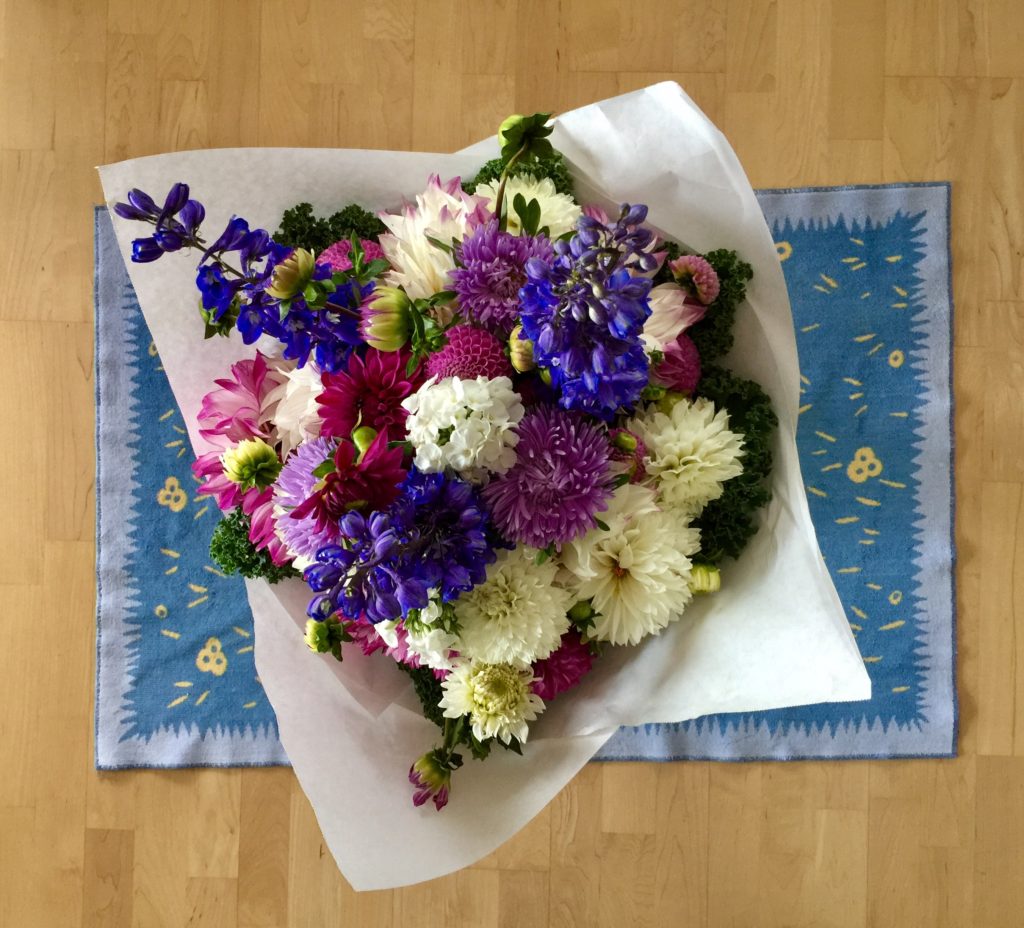 And here it is "painted" using the Natural Mode of the Waterlogue app.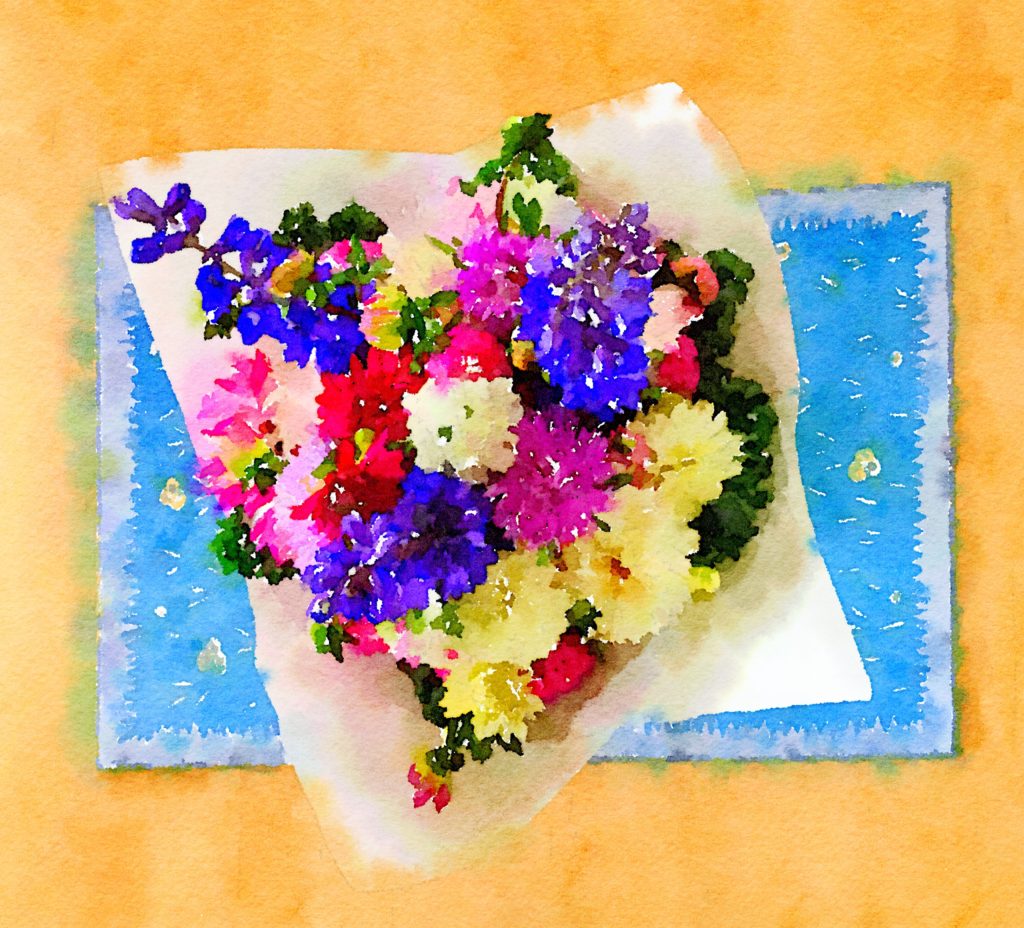 I couldn't resist laying out the individual flowers, placed together by type and color, to see just how many I had to play with during Week Thirty-Three. Here they are!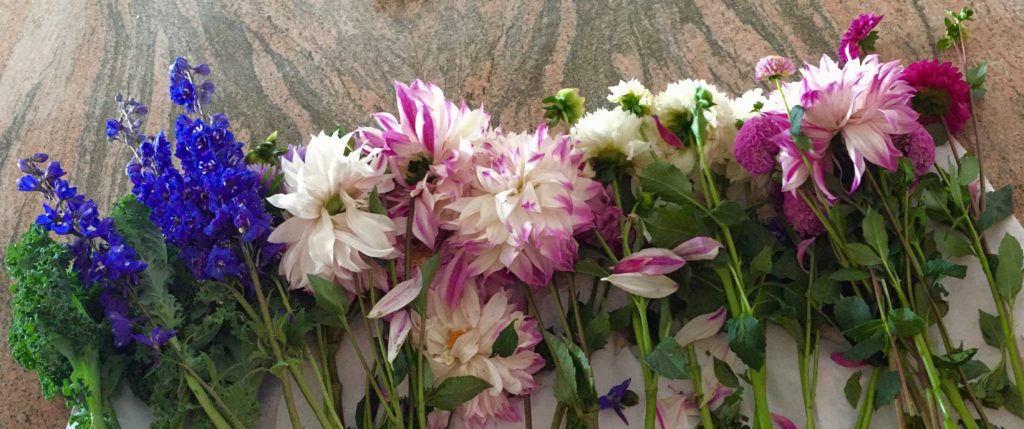 And these are the same flowers "painted" in Waterlogue.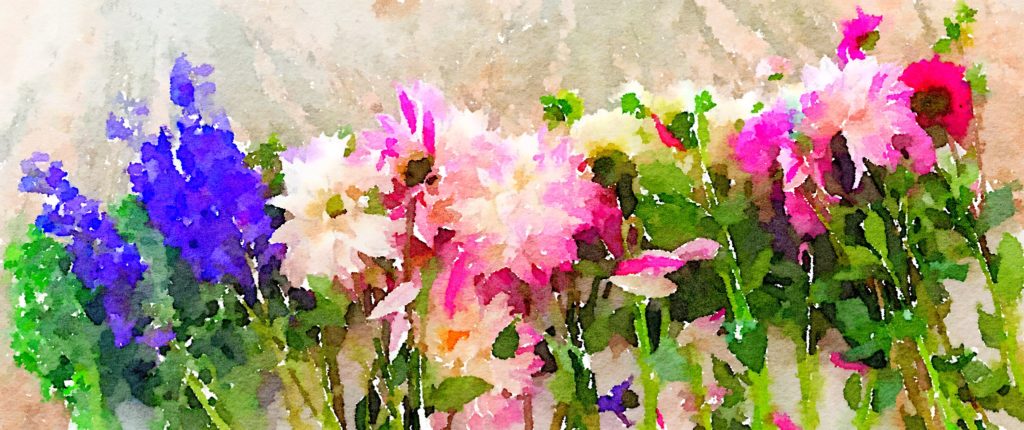 Because of the sheer number of dramatic blossoms I had to work with, I was able to create four major bouquets for Week Thirty-Three. Here is the first one and interesting to note that the "greenery" this week is actually curly kale. You might say this is an edible arrangement–ha!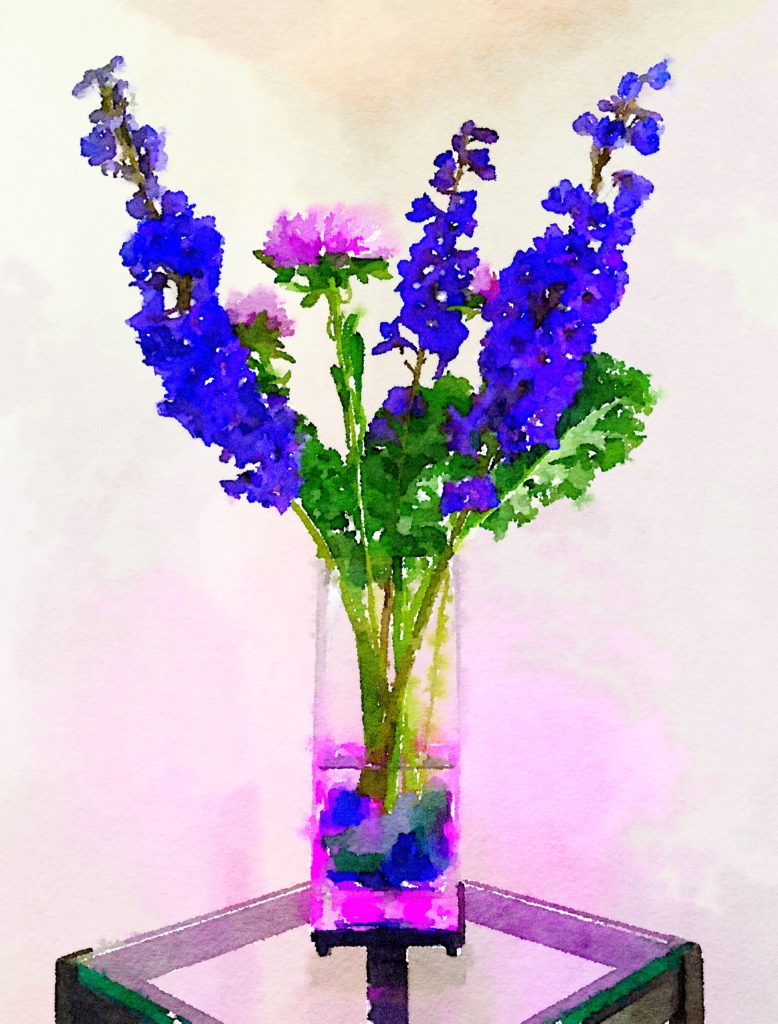 I fell in love with what I call pom-pom dahlias and felt they would look the most impressive in my Ikebana Vase from Design Within Reach. Backlighting in pink ups the drama.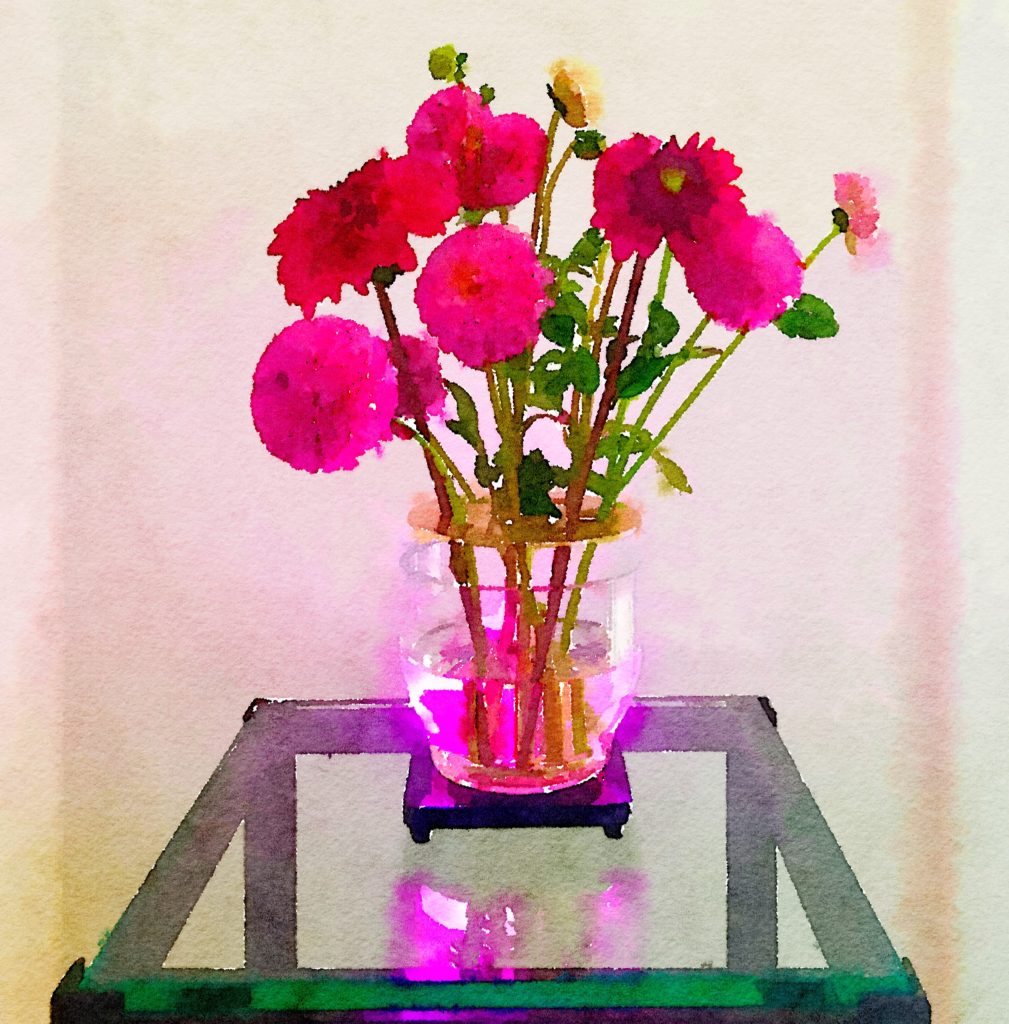 My mother's beloved cranberry-glass vase, a family heirloom, deserved the biggest dahlia, a magnificent white beauty tinged with pink.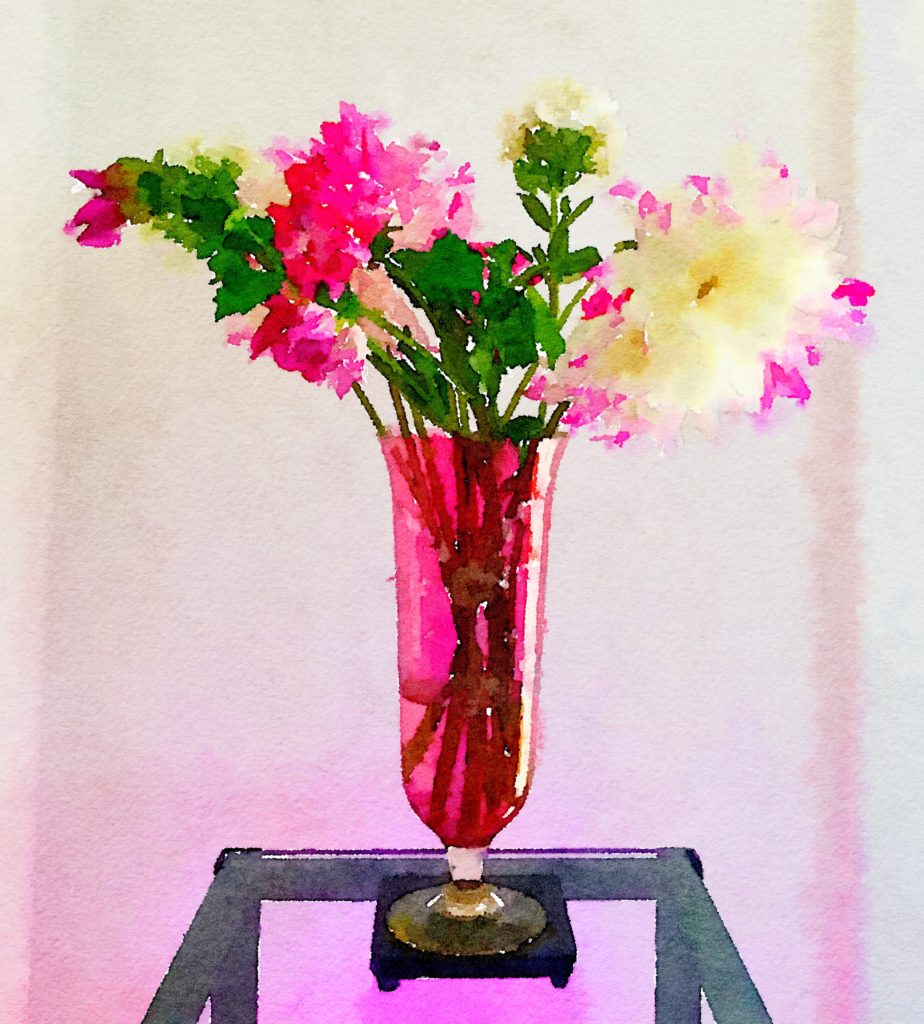 More curly kale and the white dahlias, with just a touch of pink, fill this beautiful bulbous crystal vase to the max. I used a Perfect Arrangers stainless-steel "frog" in the bottom of the vase to hold the stems just how I wanted them to appear.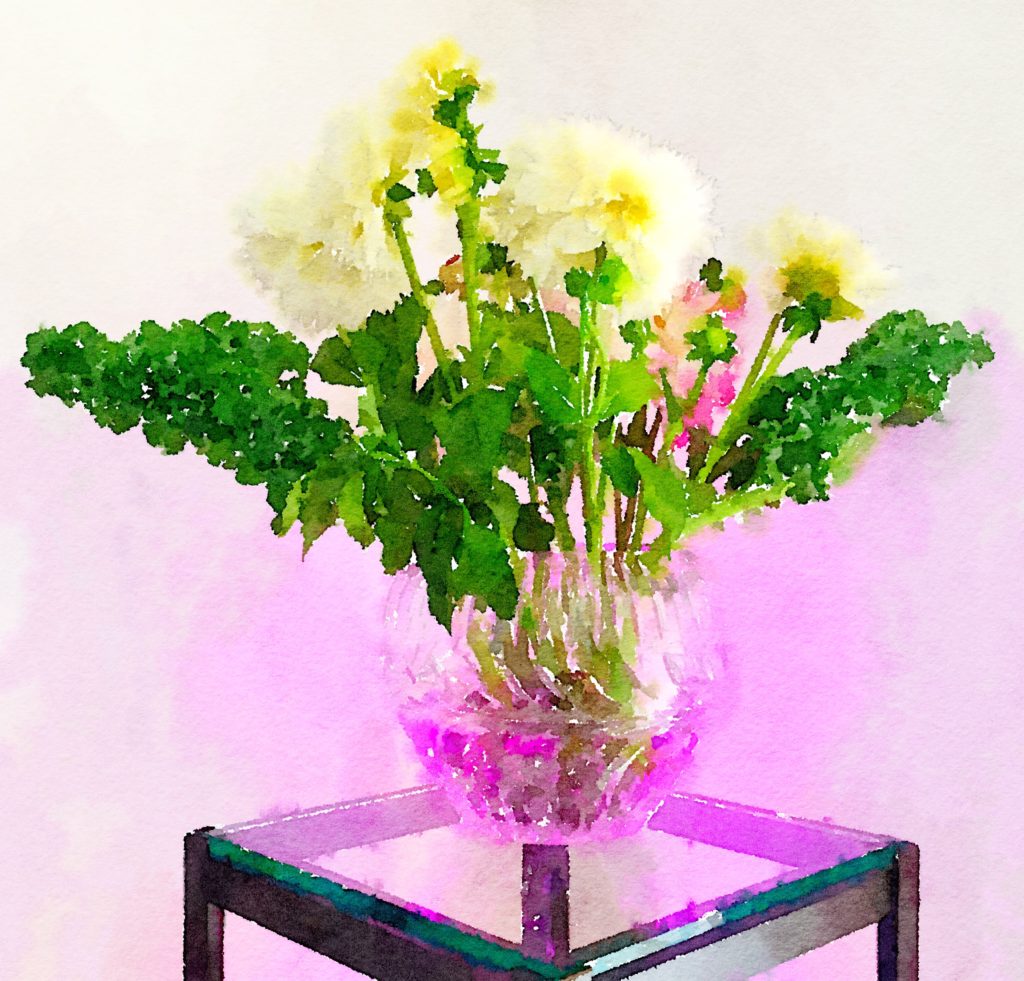 Another big-boy dahlia and a single pom-pom dahlia, when paired with pussy-willow stems in my favorite Asian-inspired celadon vase, really "sing."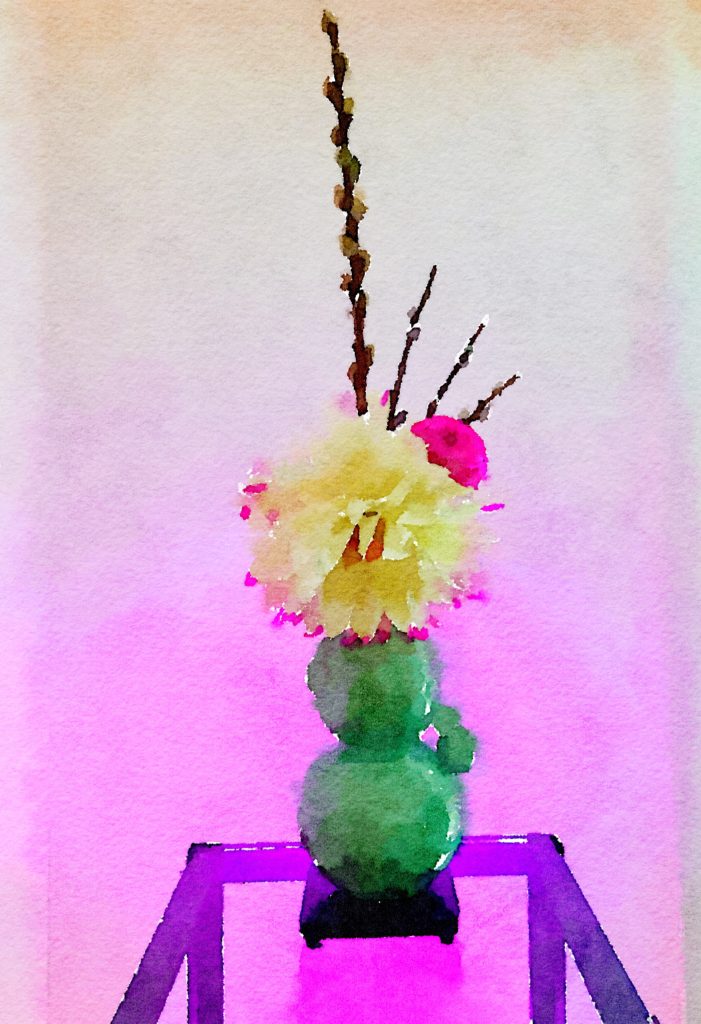 A single pom-pom dahlia and pussy-willow stalk look stupendous in my pink Buddha vase.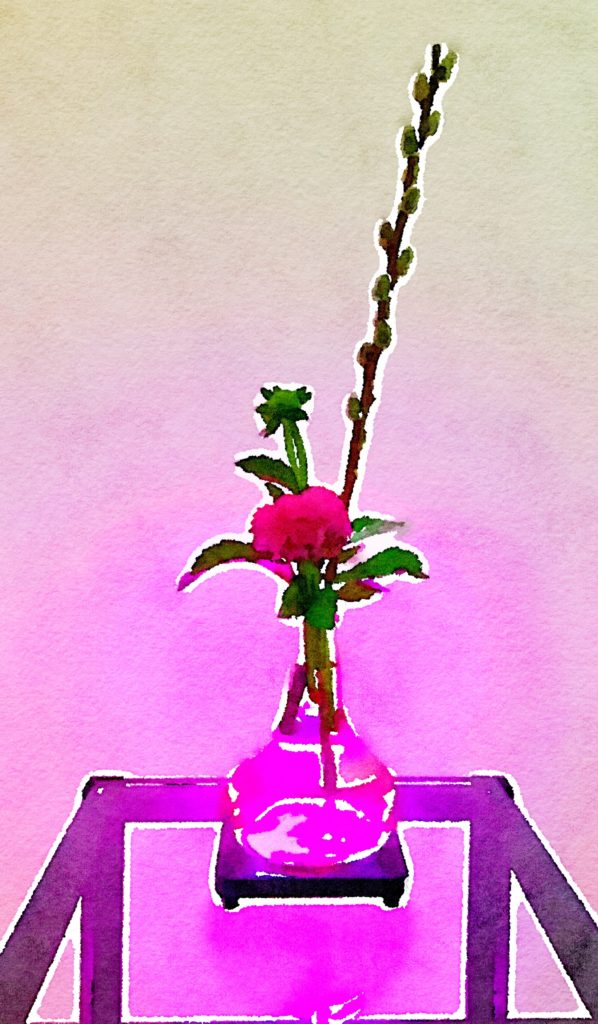 Shooting Week Thirty-Three's trio of small bouquets becomes even more dramatic than usual when "painted" using the Waterlogue app's Bold Mode.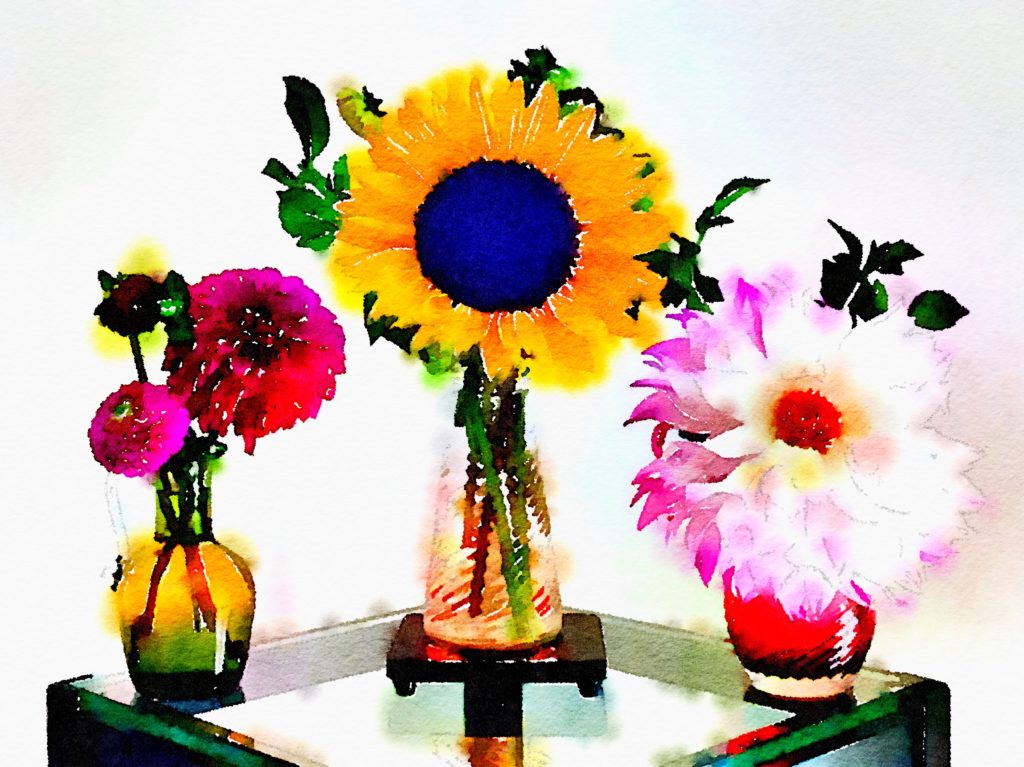 I thought it would be instructive during Week Thirty-Three to show just how much of this bouquet was made up of dried pink and purple flowers as filler. This is one clever way that the flower farmers at the Pike Place Market manage to make their bouquets appear so full and also sell them at such reasonable prices.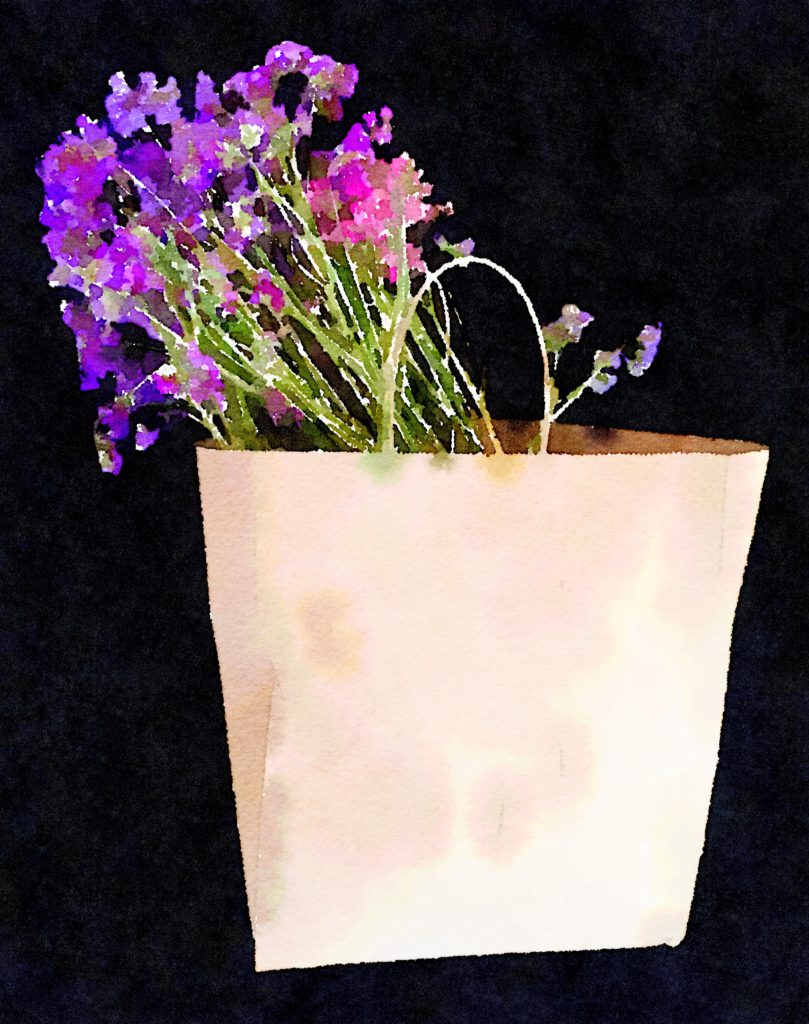 As mentioned in Week Twenty-Five of the Bouquet-a-Week Project, I sometimes end up making "extra" bouquets mid-week when the blossoms begin to fade and I rearrange the surviving ones using new vases and decorative fillers.
Week Thirty-Three "extra" bouquets included three interesting bouquets. The first shows a bunch of the smaller dahlias ("babies") clustered together in a pretty rose-embossed vase that I don't use nearly enough. It originally held an FTD bouquet I sent to my mother-in-law and that I inherited when she passed away.
To help the flowers stay upright and not flop against the lip the vase, I used a round kenzan (a.k.a, a "spiky frog") that is used in the Japanese art of ikebana. I bought the kenzan at the Seattle Cherry Blossom & Japanese Cultural Festival but they are widely available online if you want to purchase one.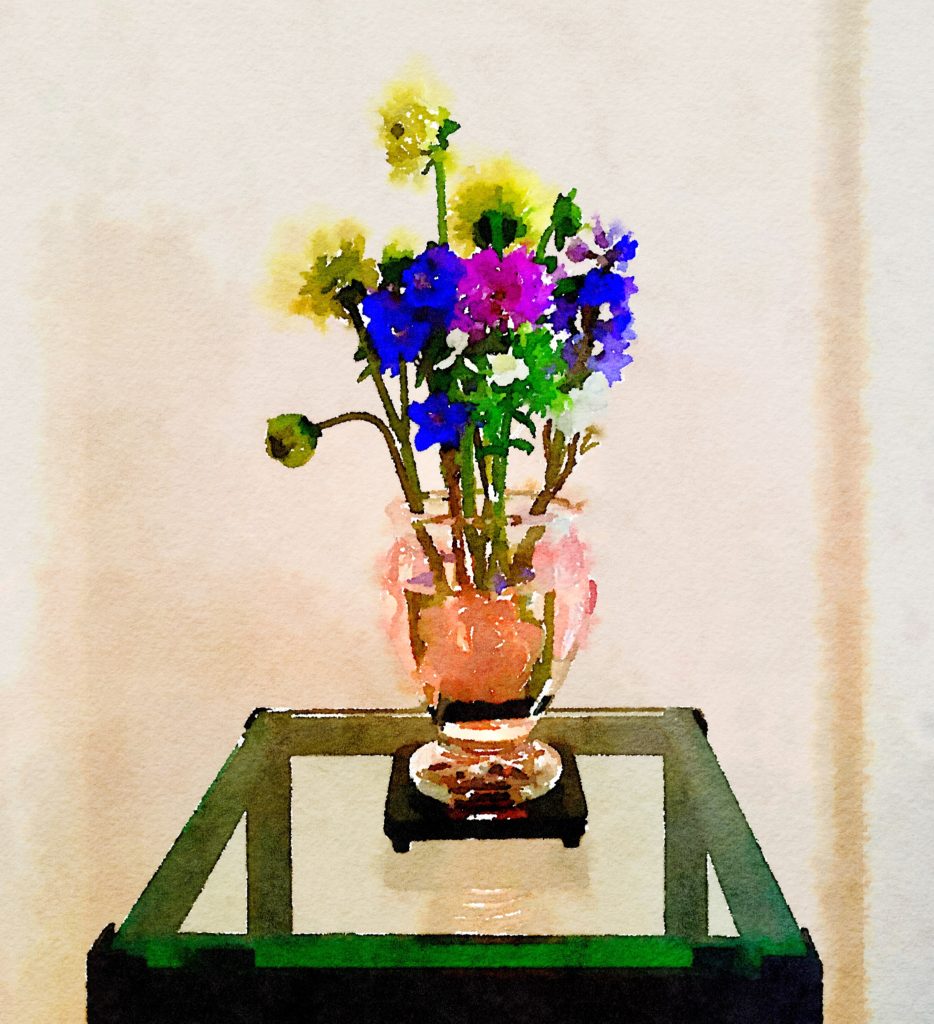 A second "extra" arrangement is presented in my tall, baby-blue vase which makes any flower assortment look impressive.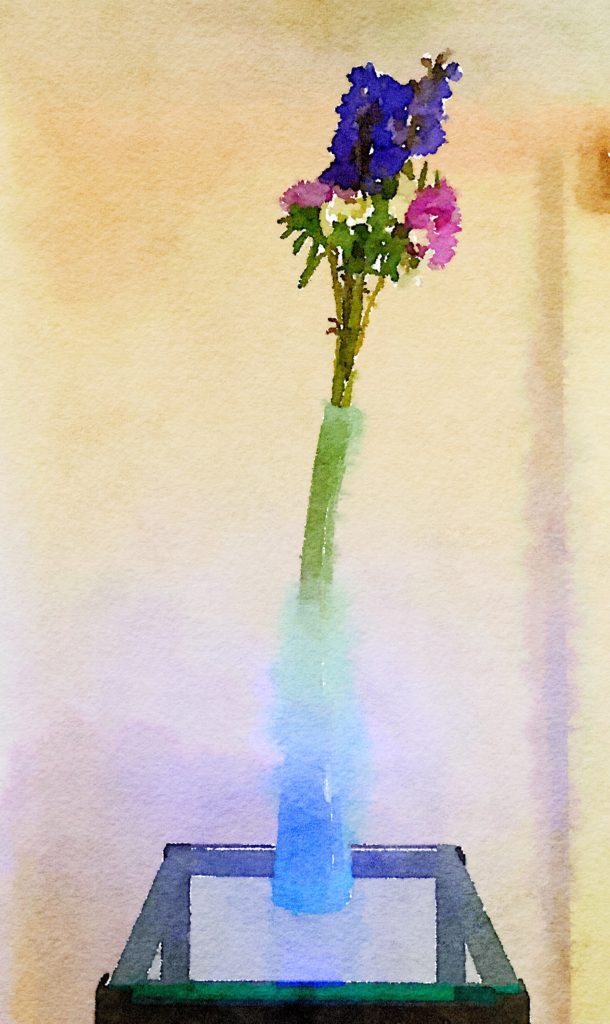 Finally, more "baby" dahlias and some of the dried purple flowers fill my pink Buddha vase to good effect.