For Week Thirty-Six of the Bouquet-a-Week Project, I returned to the Pike Place Market on a Monday afternoon around 4:30 p.m. I was tired after stopping at the grocery store on the way home preceded by a long, but much-needed workout.
To my delight, Erlinda from Flower Garden was in her usual spot in the Market's Main Arcade, near "where they throw the fish," the tourists' name for Pike Place Fish.
When trying to decide between two gorgeous bouquets, I asked Erlinda for her advice and she pointed me toward this one. It was a real bargain at just $10 and I chuckled as I kept hearing passersby remark on how beautiful the Market's flowers are and at such inexpensive prices.
"The guys have it easy who live here," one woman said. "They can pick up a bouquet for ten bucks on their way home!"
So true.
Here are the gorgeous blossoms from Week Thirty-Six, fresh from the Pike Place Market.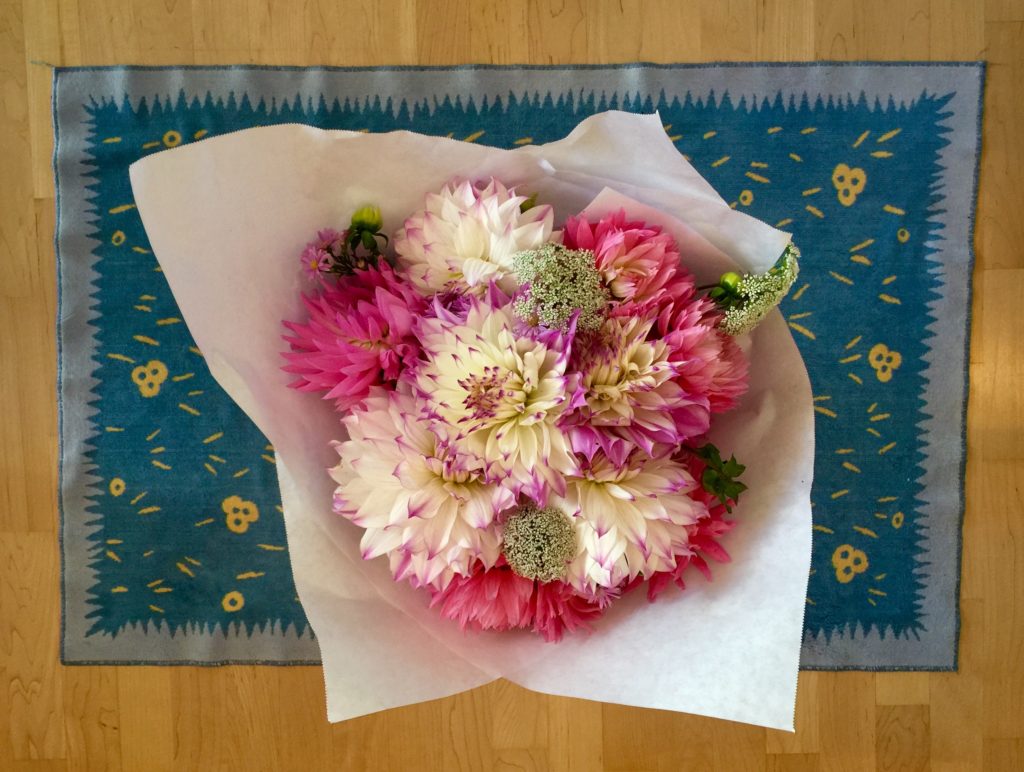 And here are the bountiful blooms "painted" in Waterlogue.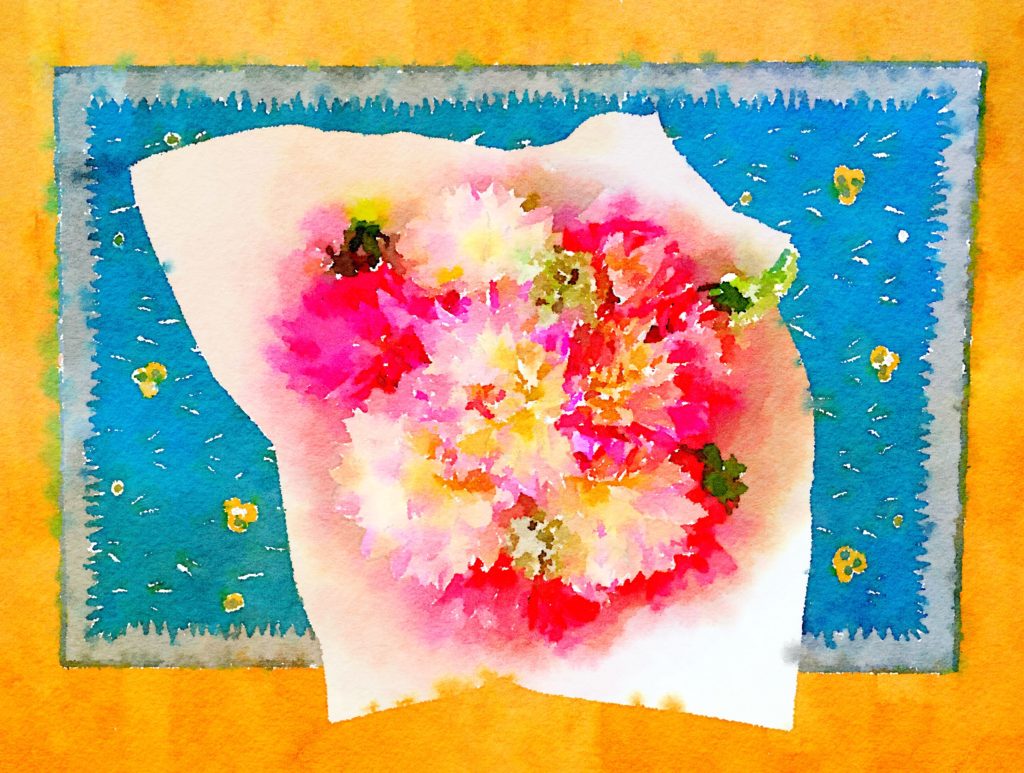 I love to line up the flowers by variety and color. These are so spectacular!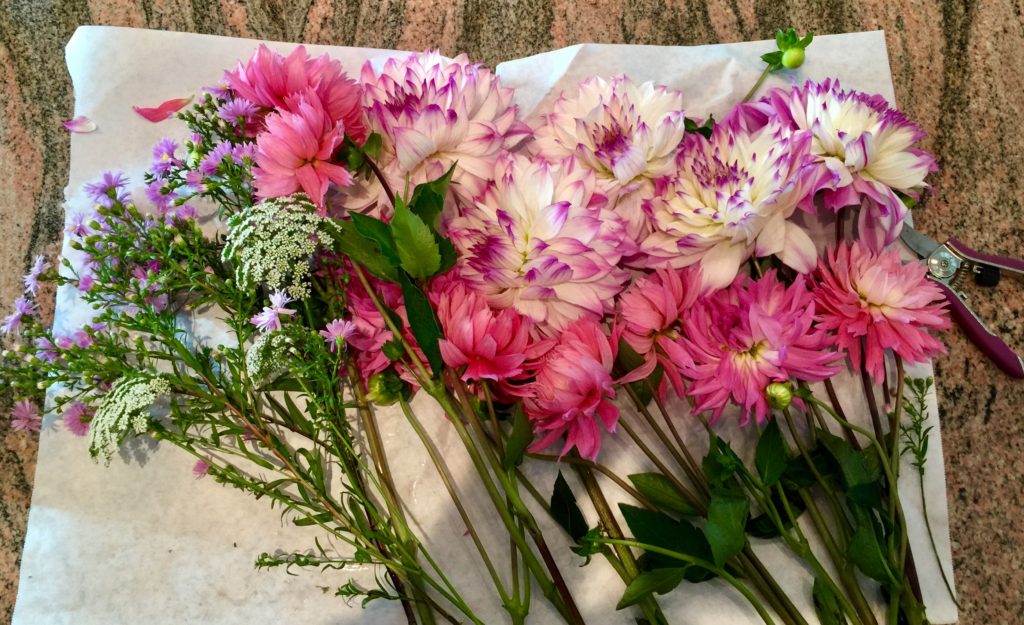 And equally beauteous "painted" in Waterlogue.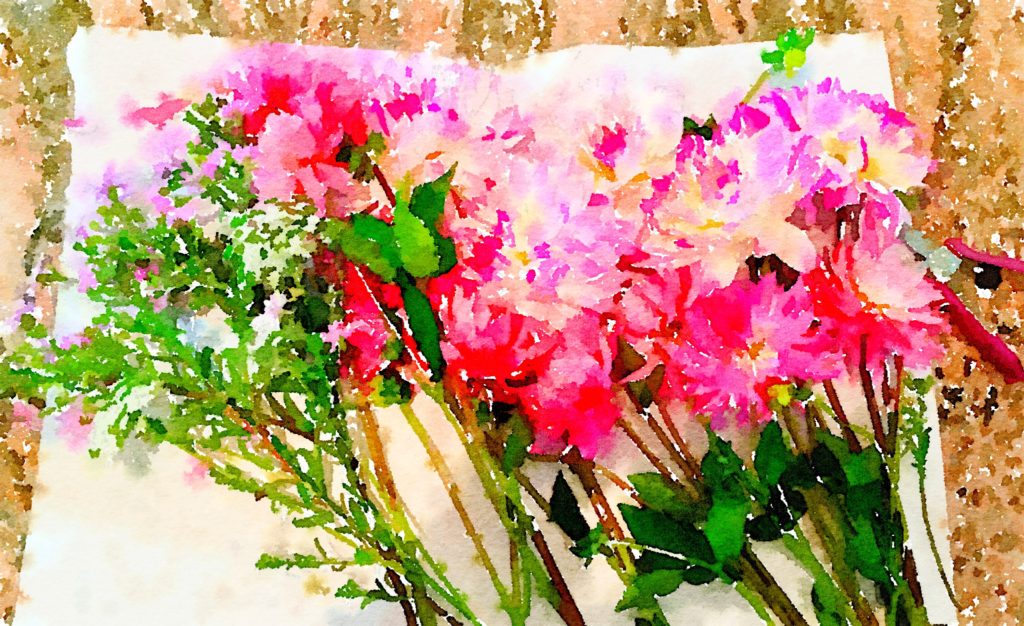 I used my mother's favorite vase and arranged half a dozen white dahlias with jaunty pale-purple tips so they stood at attention just so.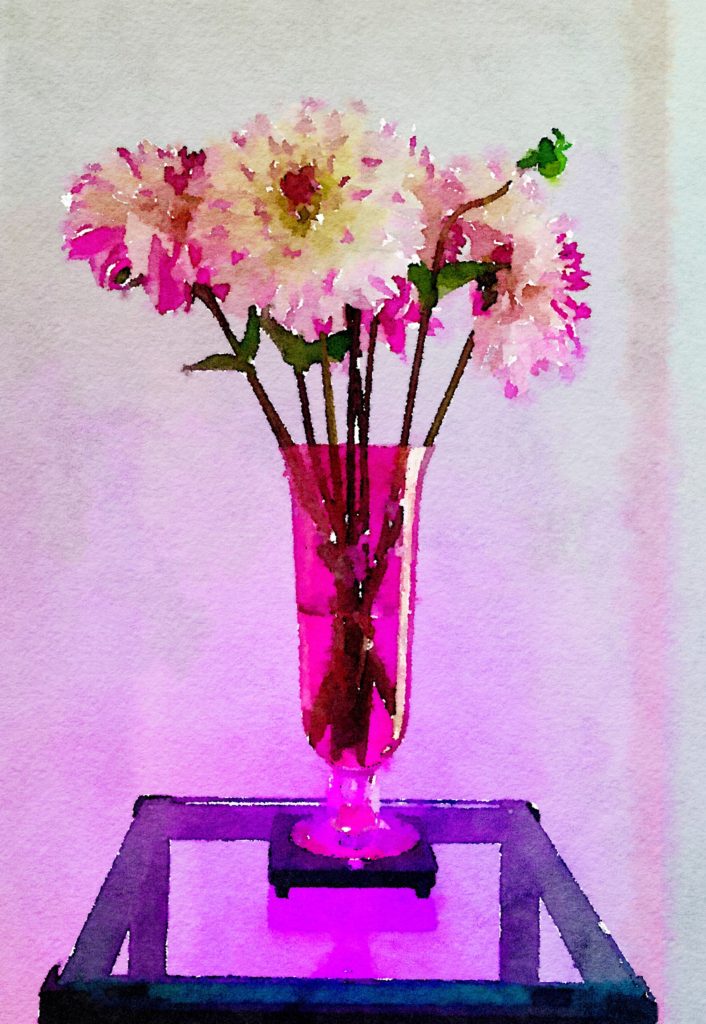 The six pink dahlias look very "ikebana" in a glossy black vase.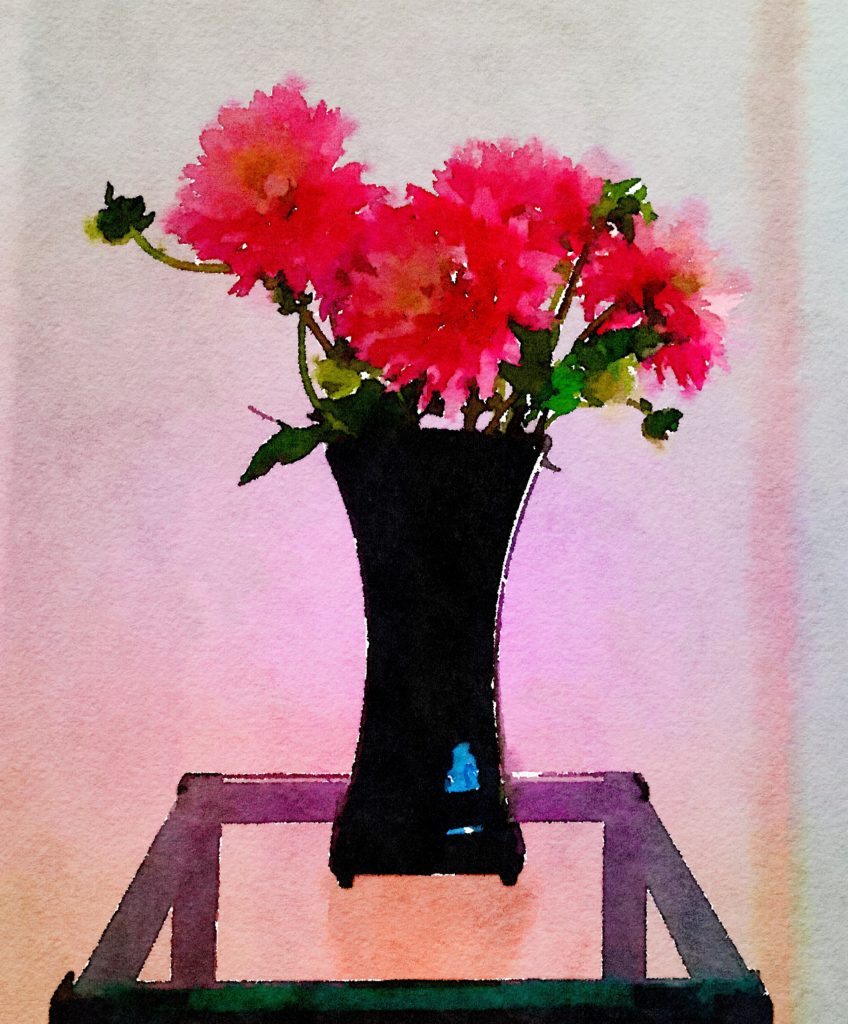 My blue Buddha vase holds a handful of purple and pink flowers to strong effect.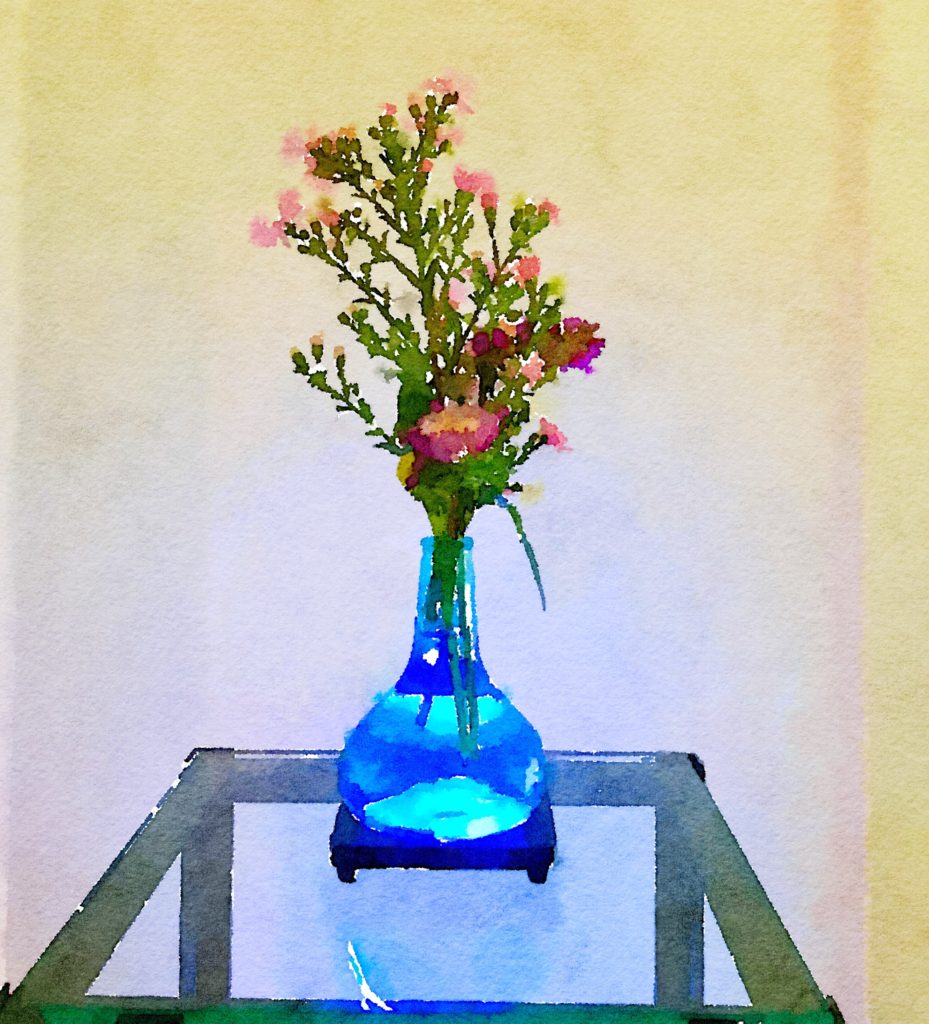 And, never to be forgotten, here are Week Thirty-Six's three small bouquets.