I still had some "extra" flower arrangements left over from Week Thirty-Three of the Bouquet-a-Week Project, and I simply didn't need as large and elaborate a bouquet as the prior week. So when I went to the Pike Place Market, I chose a $10 bouquet versus the more substantial and costly $20 from the prior week.
I think that after you take just one glance of the bouquet I finally settled on, you will understand the reason I chose it. I have no idea the variety of the fiery central dahlia, but I am in love with its intense orange color, yellow tips, and curly mane. It looks like a fireball or colorful sea creature!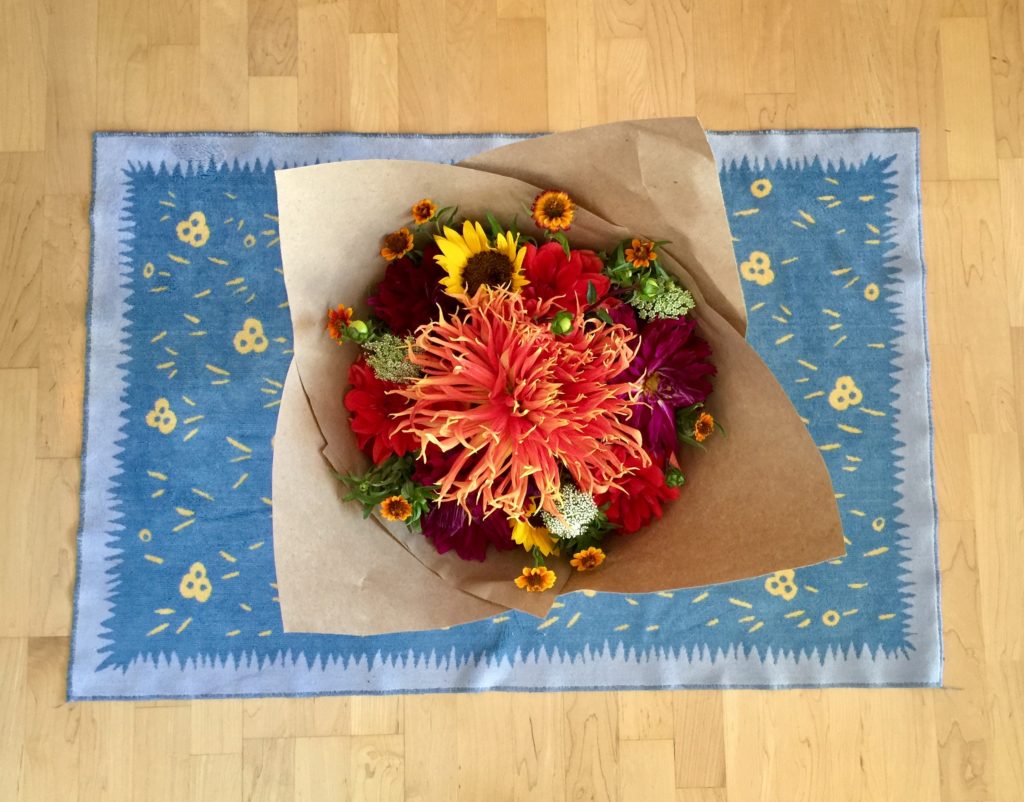 The "raw" flowers look like a sunburst when "painted" in Waterlogue.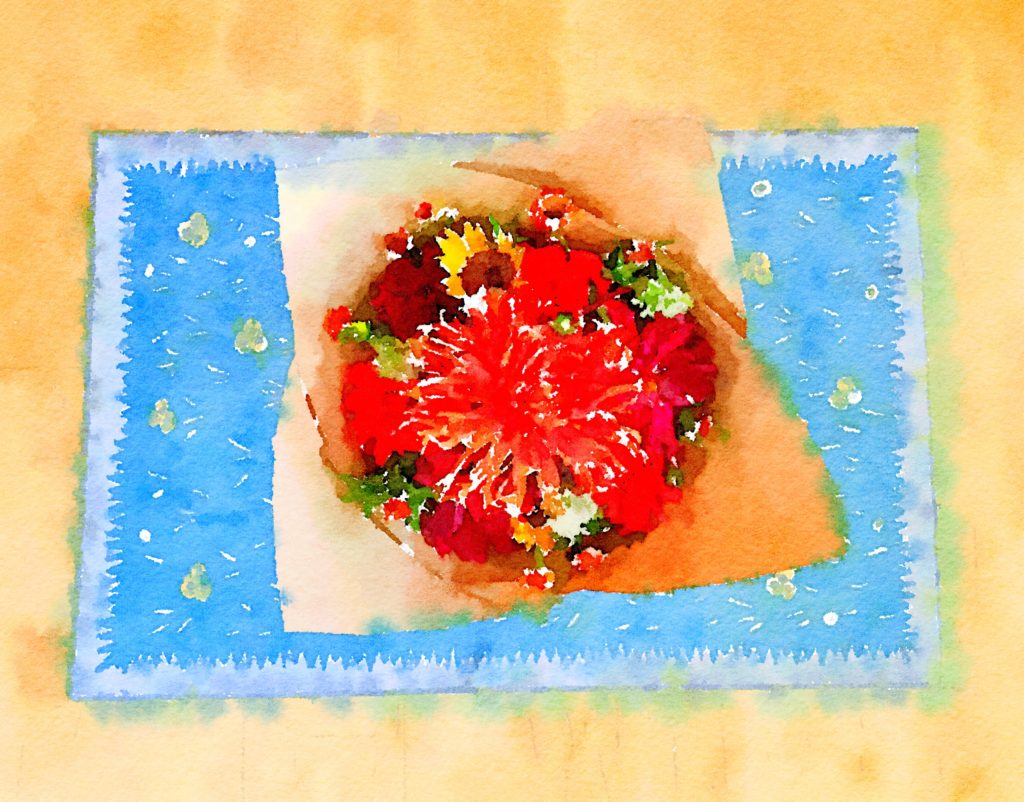 I must have been thinking about the concept of Ikebana during Week Thirty-Four because both of my "major" bouquets had a definite Japanese vibe.
Here are three of the dahlias from the bouquet, with two orange ones centered around a deep-purple one. They are placed in one of my all-time favorite vases. It is called a Stems Vase and I purchased it years ago at the Northwest Flower & Garden Show.
If you've never been to the show, you owe it to yourself to put it on your calendar now and check it out in person February 20-24, 2018. NFWG is the perfect antidote to gray, winter skies.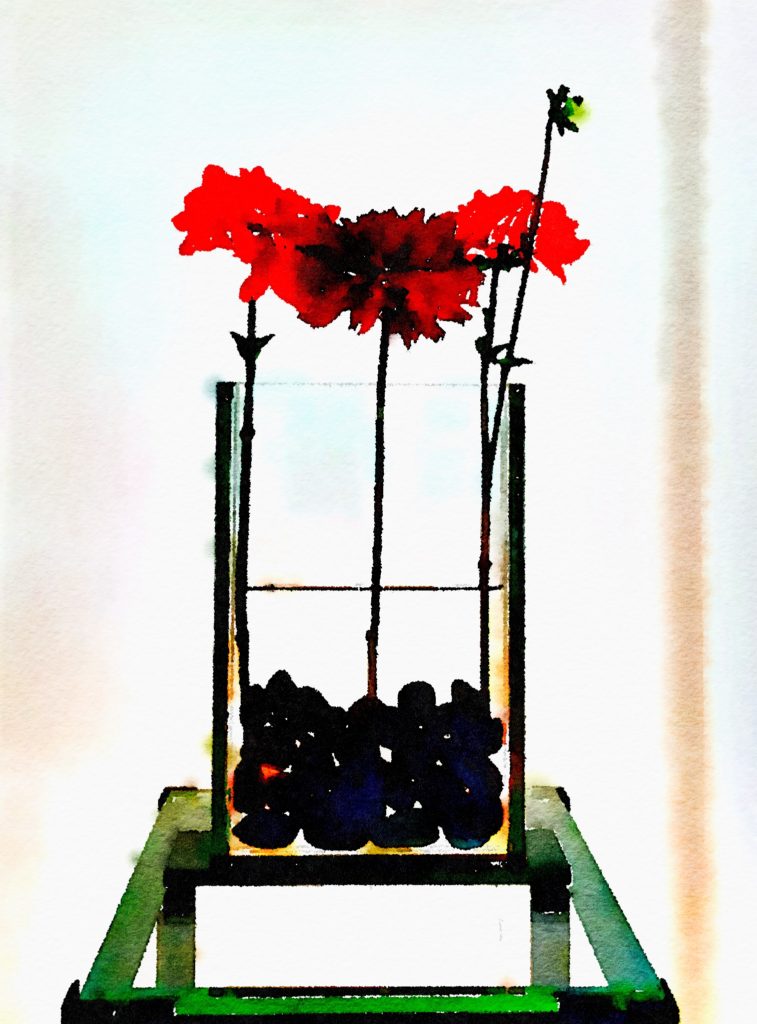 The fiery orange dahlia and a single pussy-willow stem were all I needed when planted in my dramatic shiny-purple jelly-bean vase.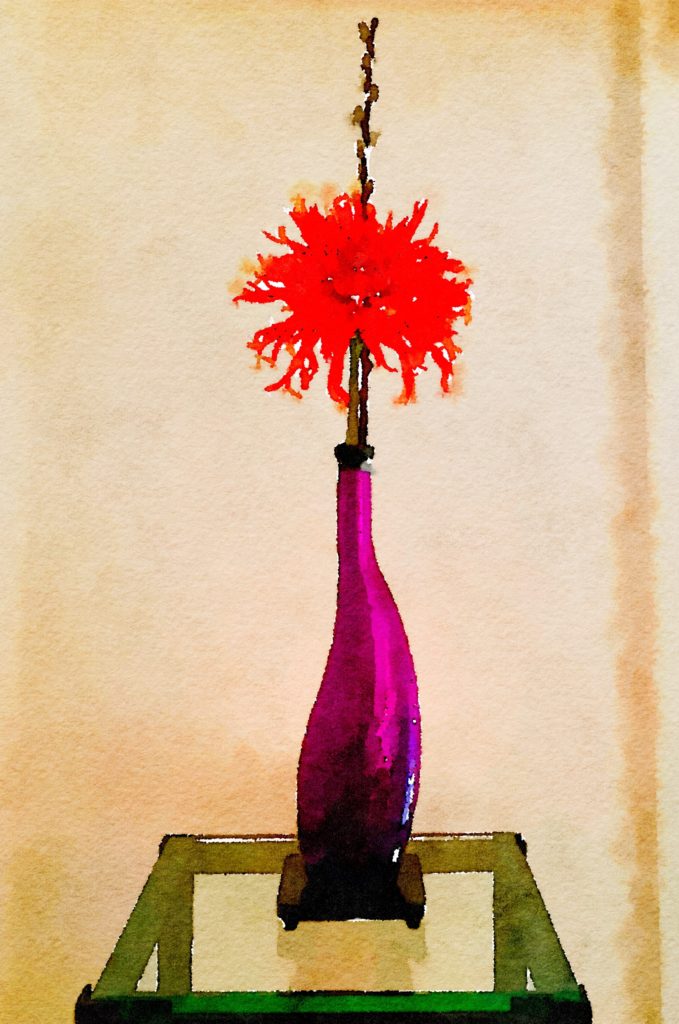 For Week Thirty-Four's first trio of small bouquets, I enjoyed using the single small sunflower and two more of the dahlias. The small yellow flowers looked like black-eyed daisies.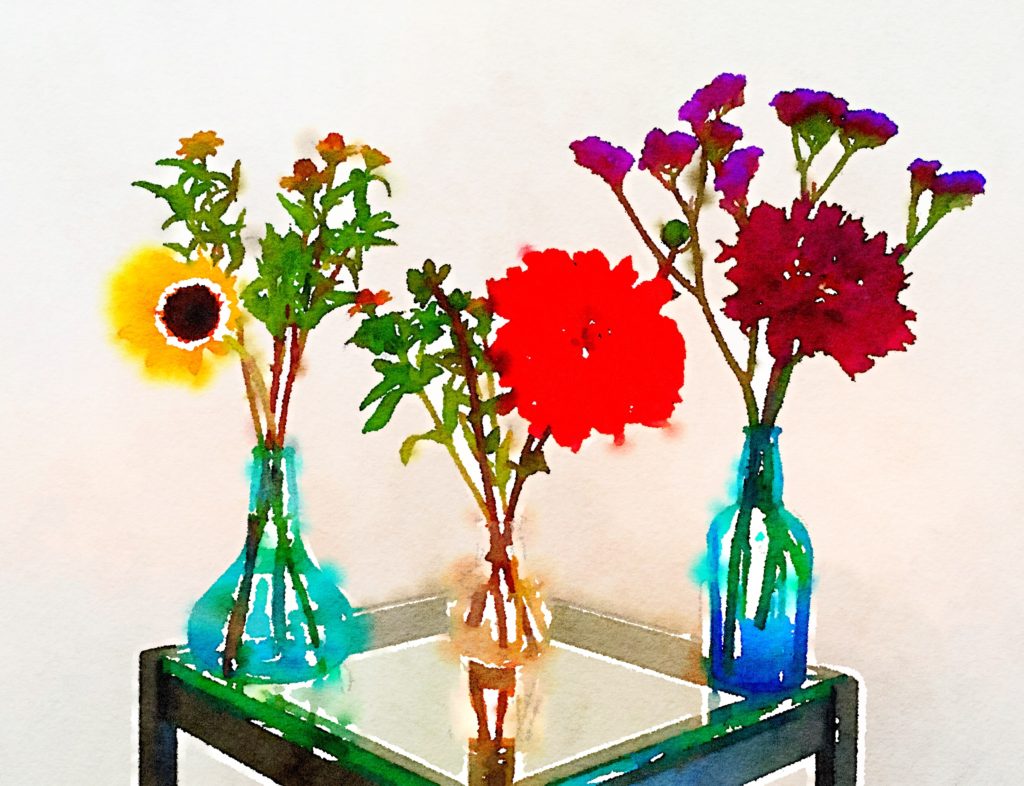 Here's a second trio using different small vases.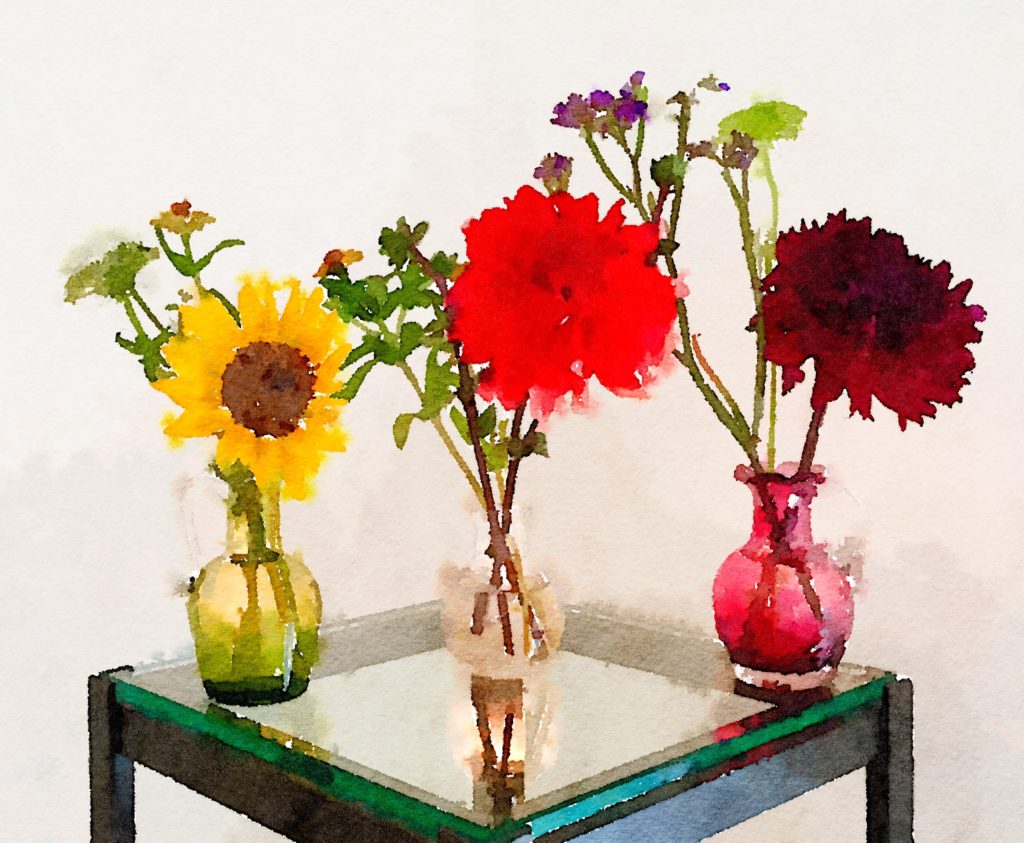 Just for fun, I took a night-time photo of the first major bouquet of the week.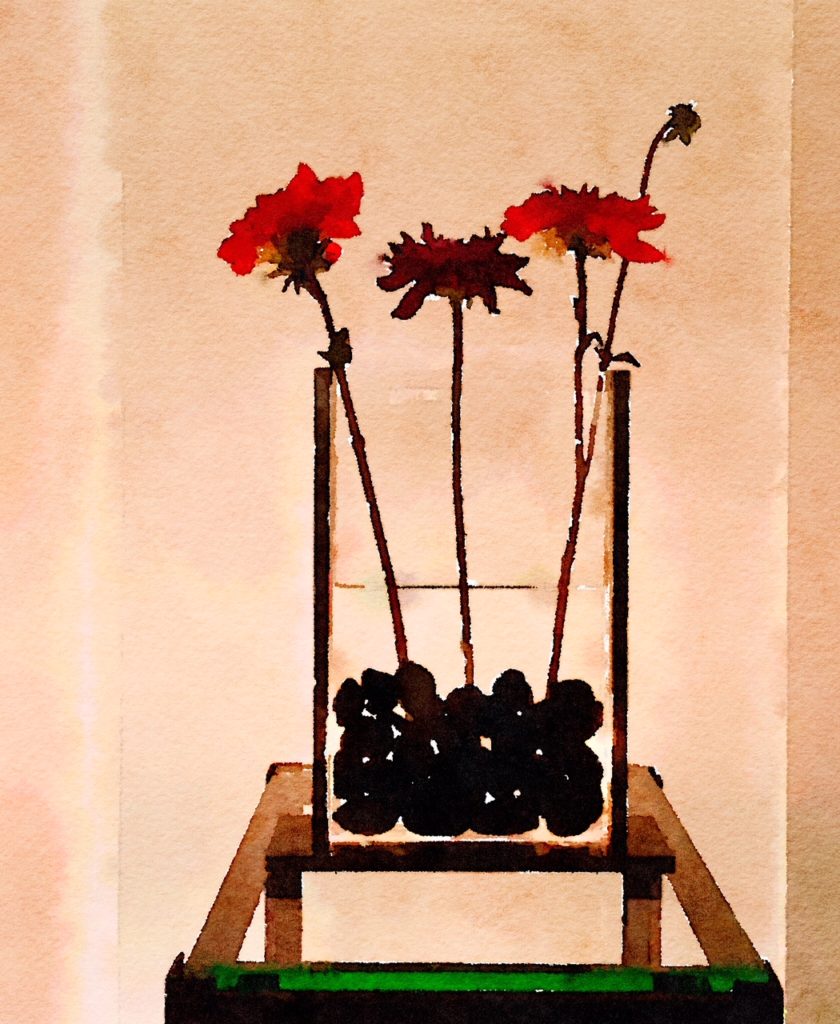 And one final image–even more dramatic than the one above since it is "painted" in the Waterlogue Bold Mode–to enjoy before Week Thirty-Four's flowers fade forever.