I have to confess, I "defected" during Week Thirty-Five of the Bouquet-a-Week Project and bought my flowers at a farmers market other than Pike Place.
I felt mildly guilty, but sometimes convenience and expediency are more important than political correctness. And my guilt was assuaged since the bouquet I purchased that sunny, yet cool, Saturday in early September was particularly spectacular.
The farmer who sold it to me was a lovely young Asian woman who explained that, even though it cost $15 (her most expensive bouquet), it was really a bargain since it contained purple statice, small globe thistle (a branch with five seed pods that looked like small balls), and several sprigs of eucalyptus. Since those parts of the bouquet were dried materials, they could be reused indefinitely.
I was especially drawn to the fresh blooms because they included my favorite color of deep purple along with pristine white. Three towering gladiolas, half a dozen dahlias (many with "babies" or smaller blossoms), purple flowers with yellow centers, and prickly greenery with small pink and white flowers formed the crux of the fresh portion of the bouquet.
Because of the plethora of both fresh and dried flowers, I was able to create three truly "major" bouquets and two smaller ones during Week Thirty-Five.
Here are the fresh flowers that I picked up at the Shoreline Farmers Market. You can get a good sense of the five balls and eucalyptus sprigs from this shot.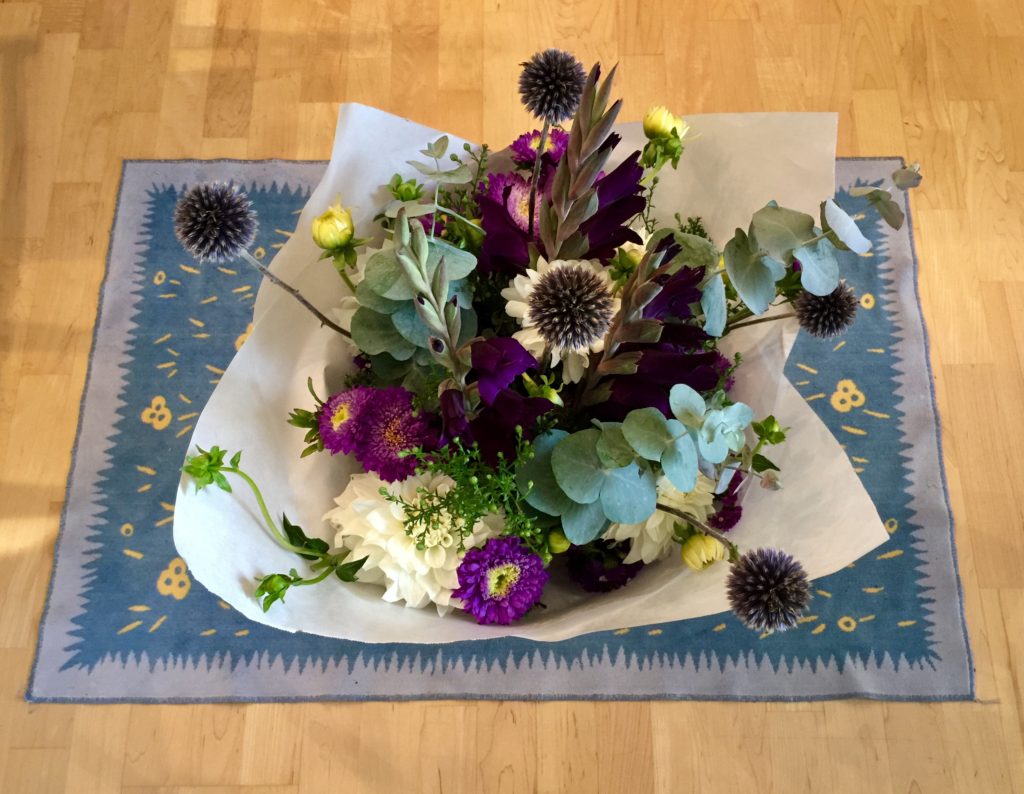 And here is the bouquet painted in Waterlogue.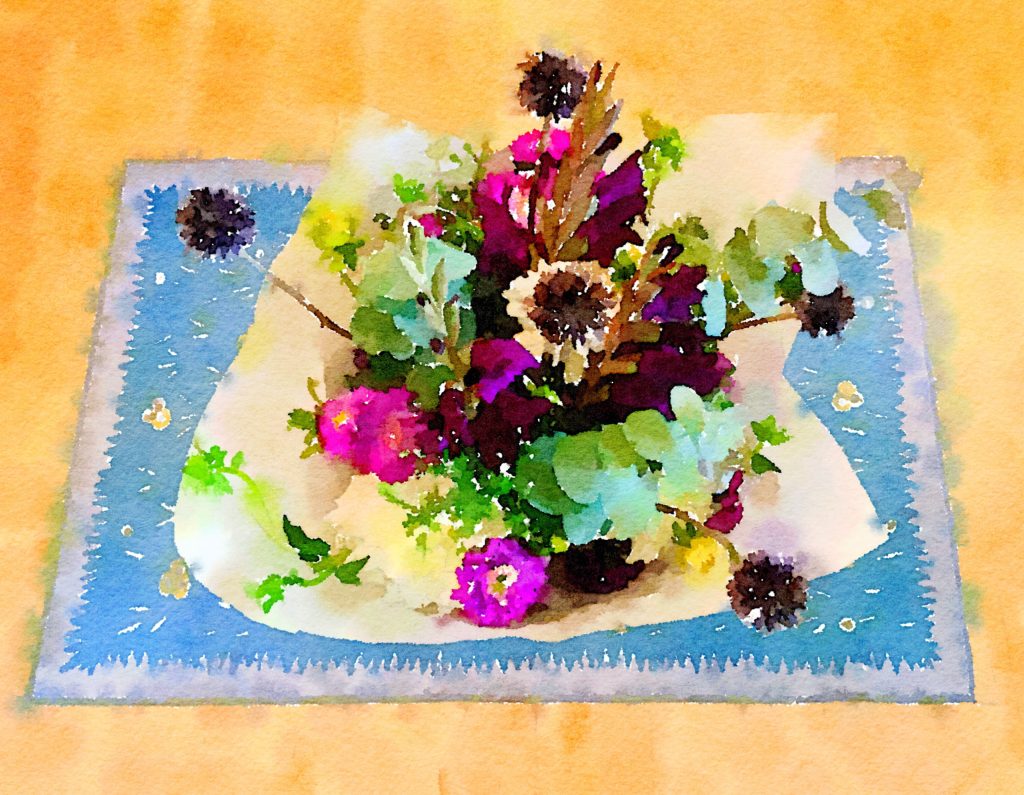 I couldn't decide which of the three "major" bouquets from Week Thirty-Five was my favorite, but finally chose this one since it was the most ikebana-like among them. The flowers are in one of my all-time favorite vases, an Asian-inspired, matte-black vase made by Paddy McNeely that I bought years ago at the Northwest Flower & Garden Show.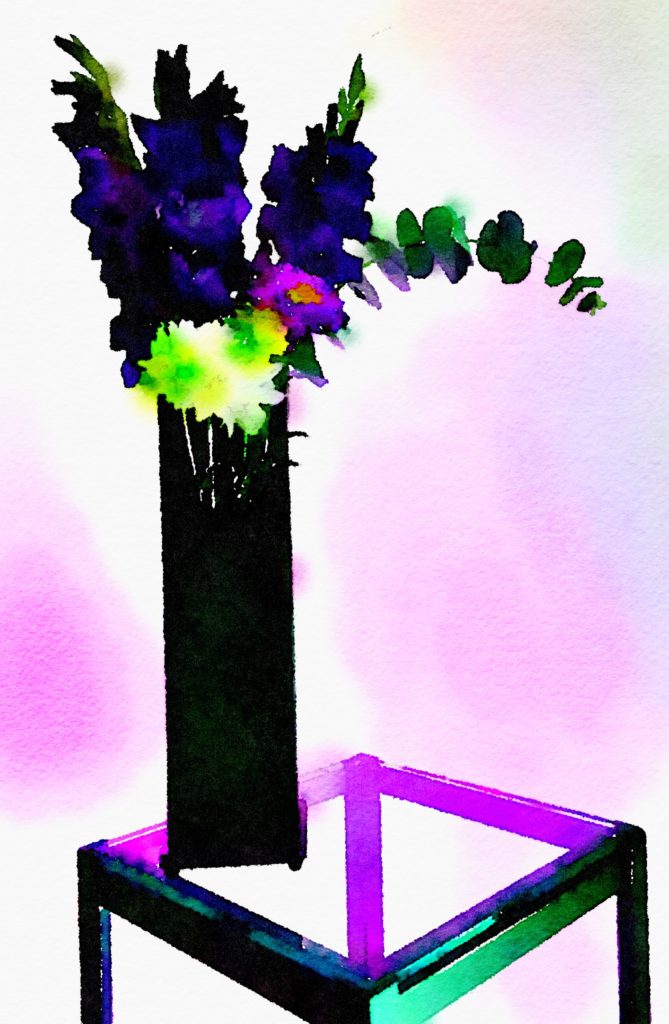 The second major bouquet from Week Thirty-Five is more conventional.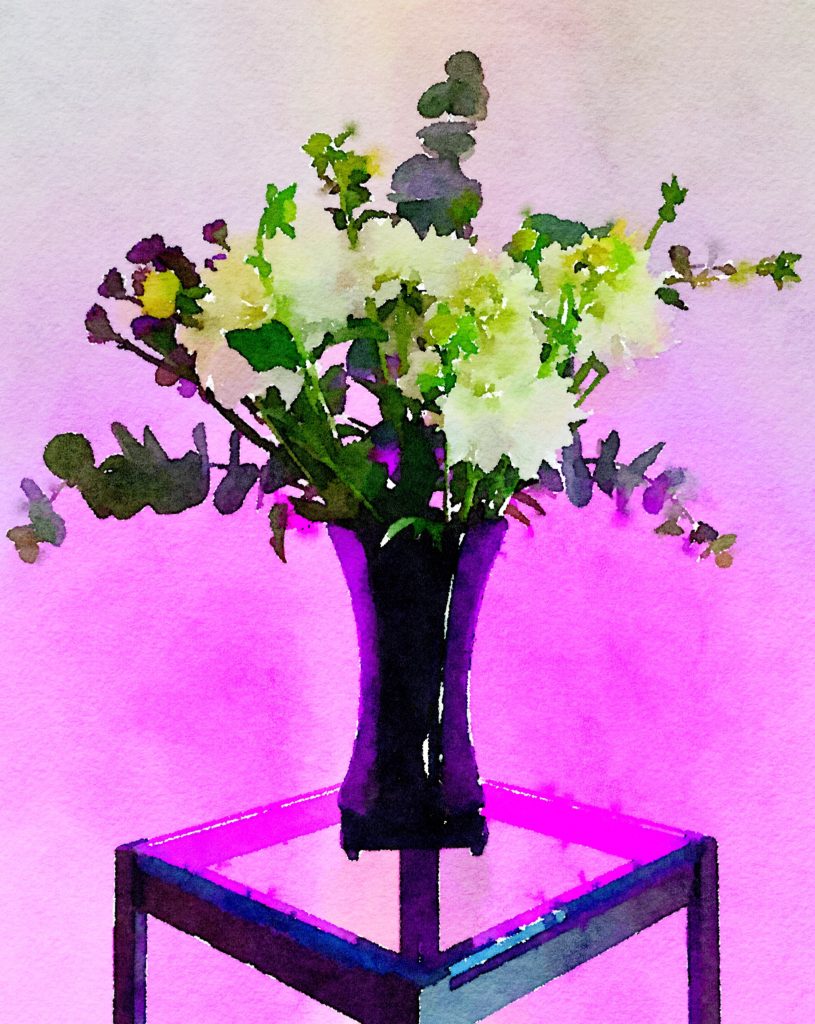 The interesting thing about the third major bouquet from Week Thirty-Five is that is is mostly composed of dried blossoms including the small globe thistle. It was so tall parts of it touched the ceiling!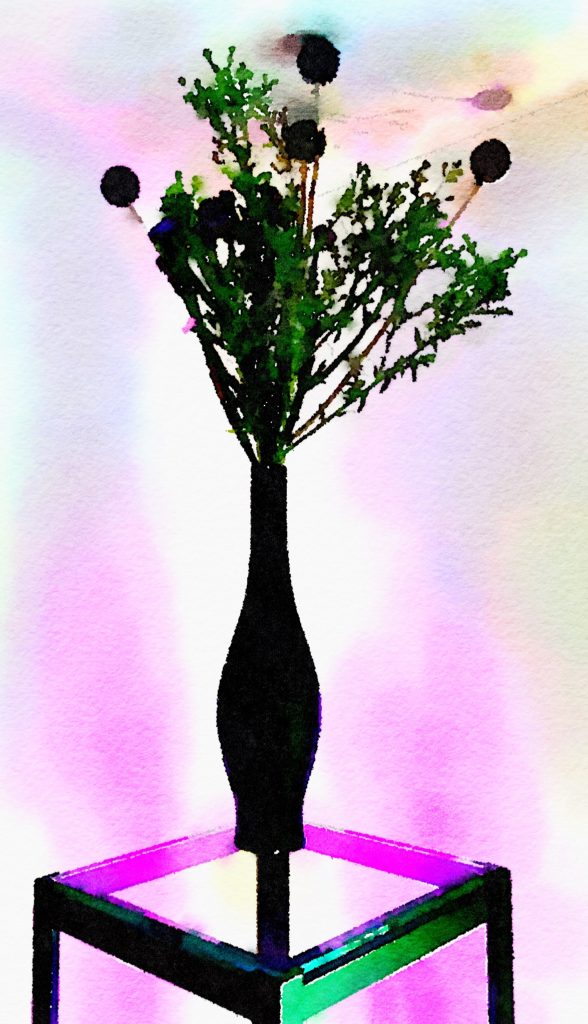 I rarely use this simple matte-white vase, but it did the trick this time to offset the pretty purple blossoms.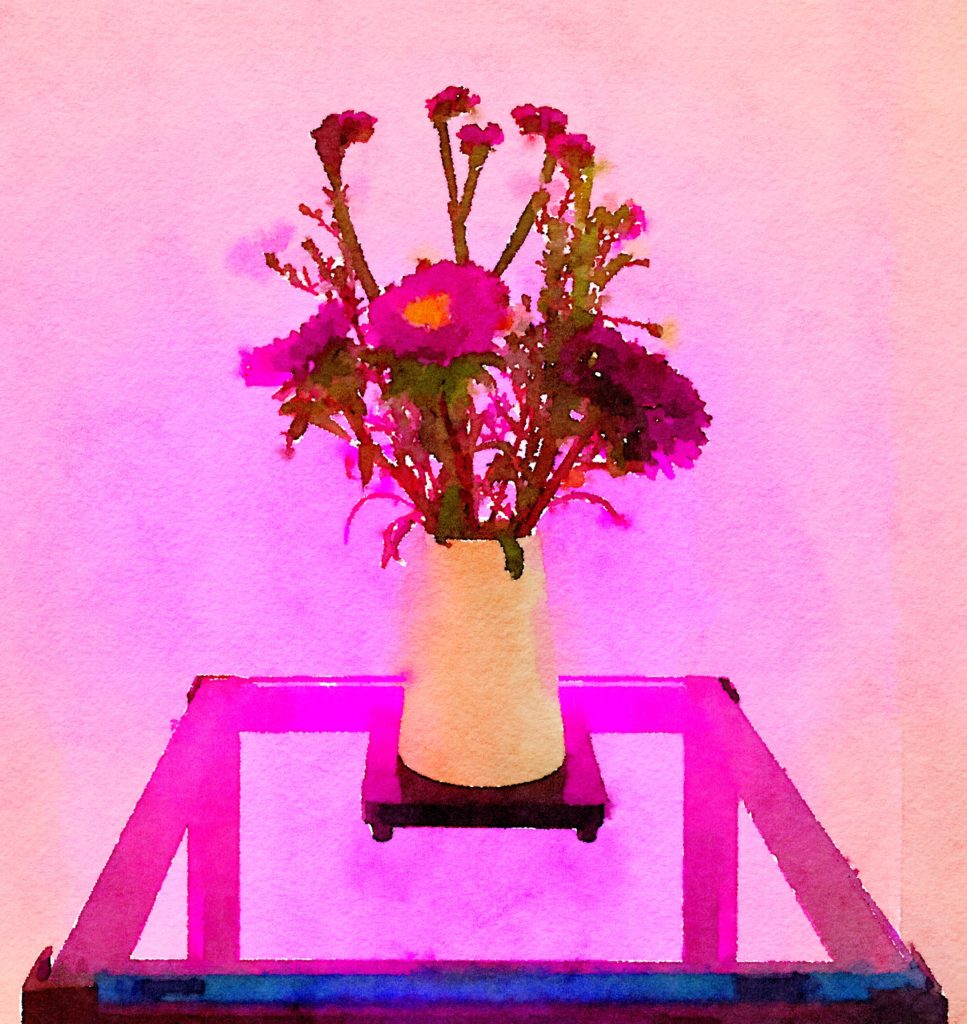 Here are three of the smaller bouquets I created during Week Thirty-Five.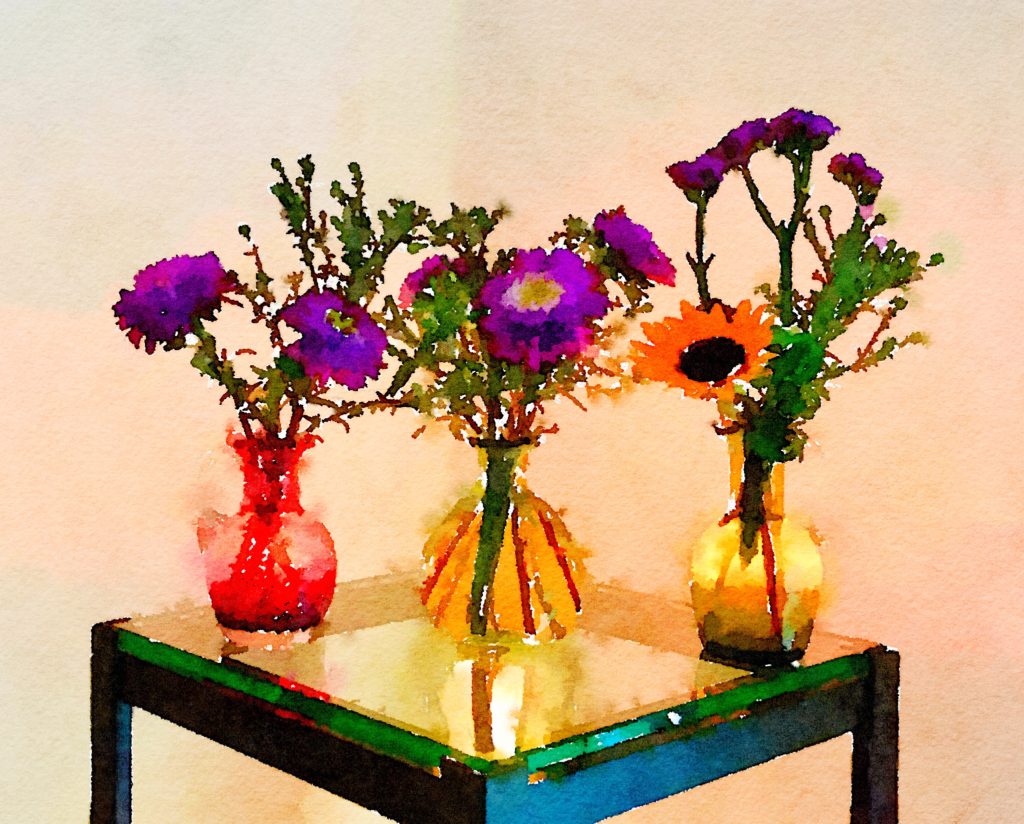 And another grouping of smaller bouquets.