I bought my Week Thirty-Two flowers of the Bouquet-a-Week Project from Erlinda, the talented floral designer at Flower Garden in the Pike Place Market.
Because I still had some leftover blossoms from Week Thirty-One, I chose my own flowers for Week Thirty-Two versus opting for a premade bouquet.
The chosen blossoms included six peonies ranging from white to pale pink to deep crimson. There were even four "babies" attached to the bigger flowers. "Babies" are what I call unopened, lolly-pop-sized peonies. They are so fun to watch unfurl.
I also got two BIG yellow dahlias. Once again, I was delighted to discover there was a "baby" attached to one of the stems.
Here are the beautiful blossoms fresh from the Pike Place Market.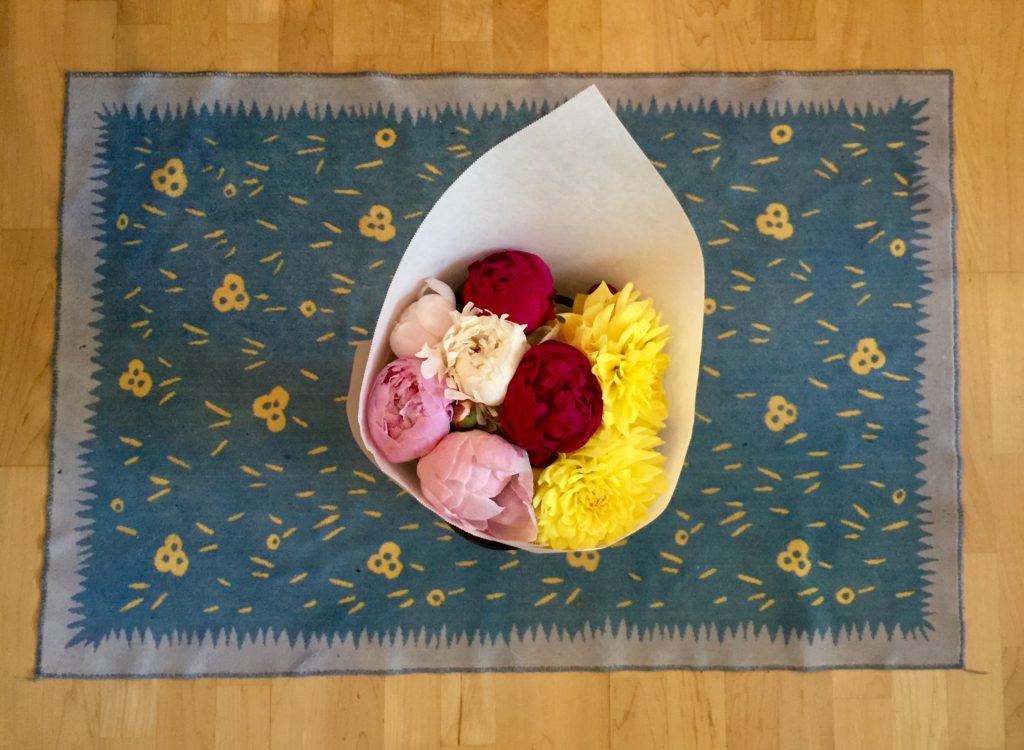 And here are the flowers "painted" in the amazing Waterlogue app.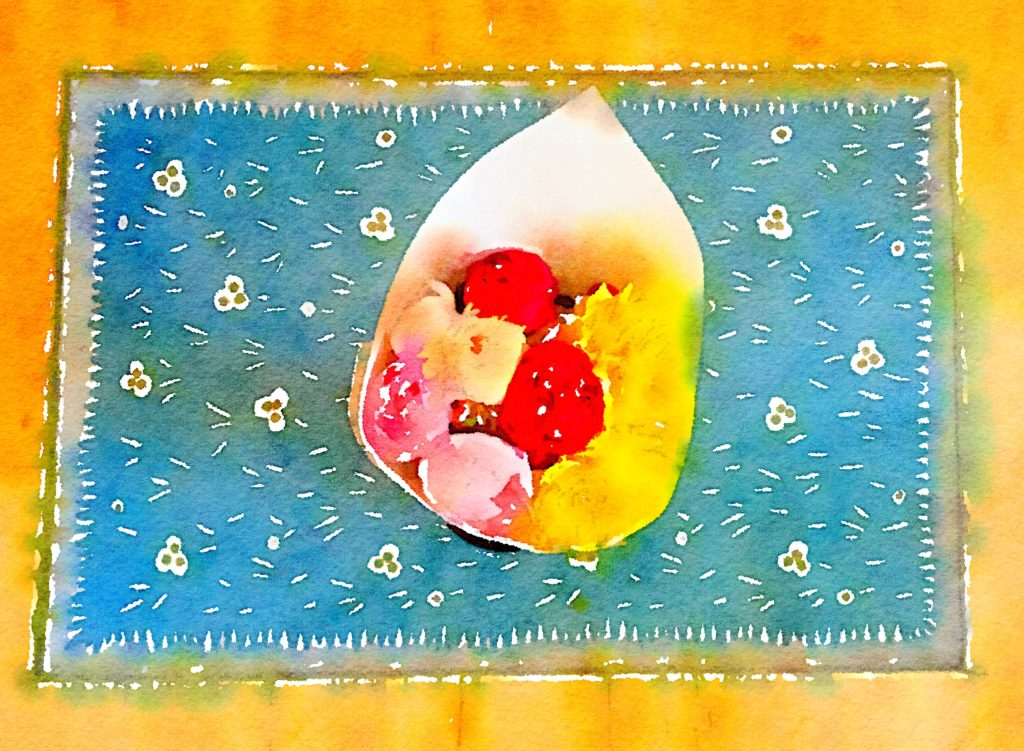 A deep-crimson and pale-pink peony partnered perfectly in my glossy purple jellybean vase.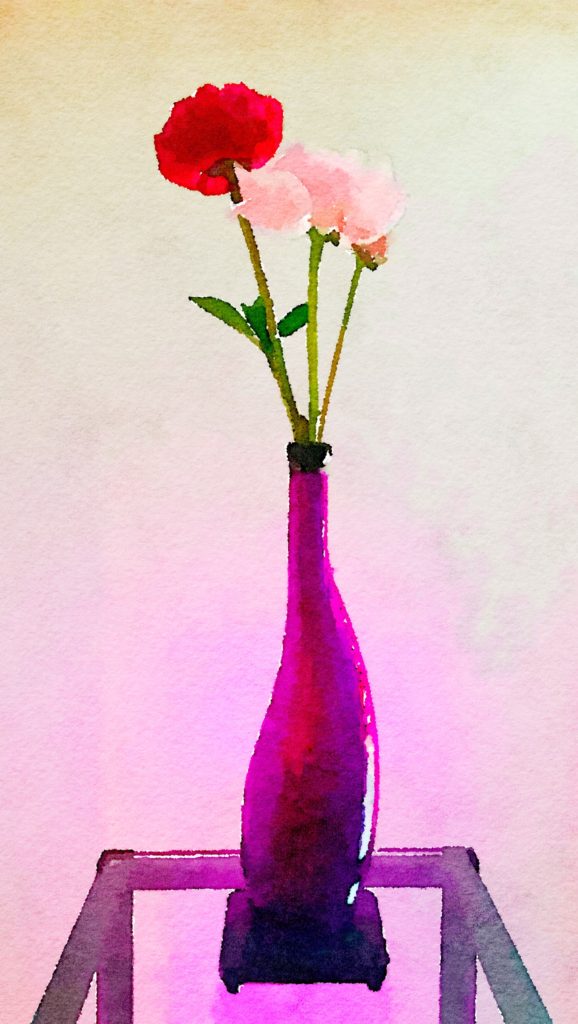 Later in the week, after the peonies had faded, I replaced them with one of the fuzzy yellow dahlias, bear grass, and a trio of pussy-willow stems.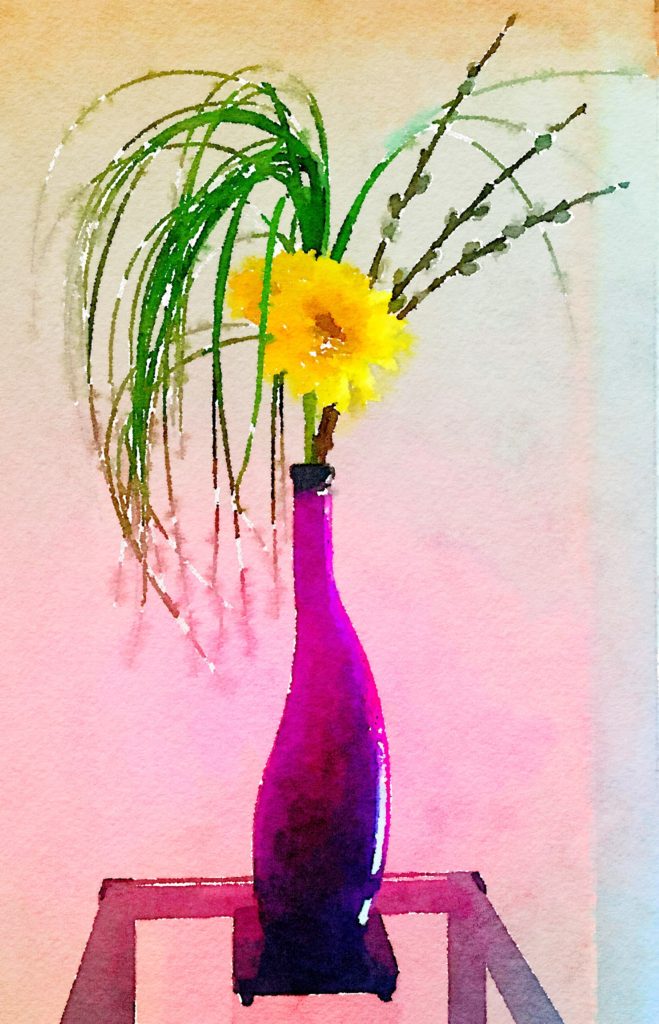 The single white peony looks starkly beautiful over multicolored marbles in a clear-glass vase.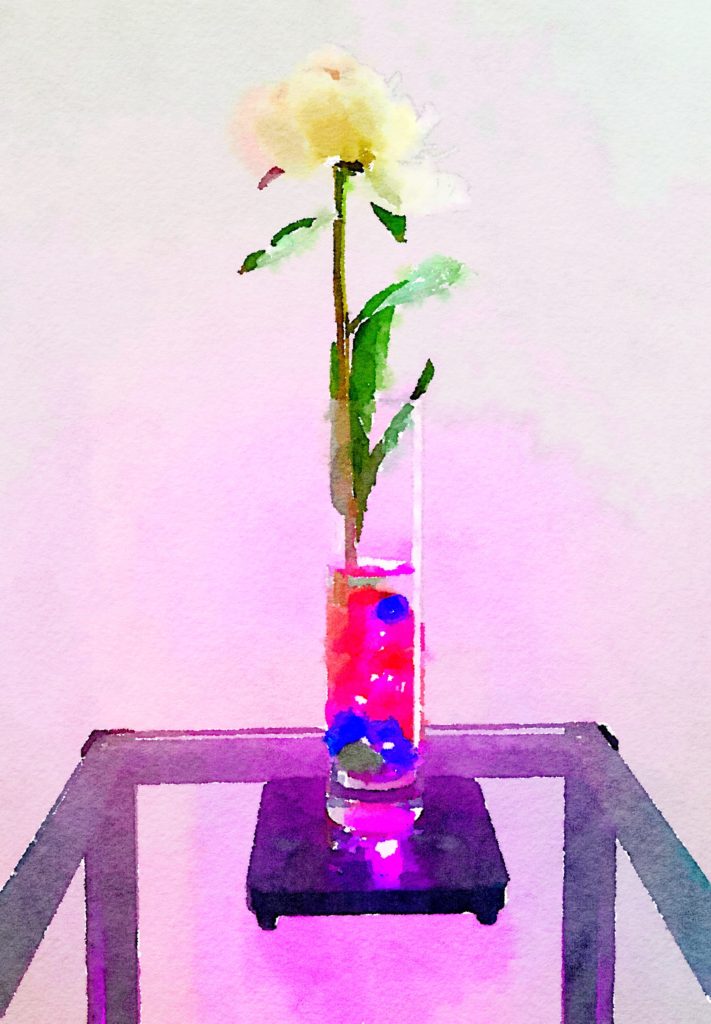 This is a new "vase," which actually started life as a soap dispenser in our kitchen. You never know where an unusual and useful vessel will be found! A crimson peony and its "baby," along with a few pieces of greenery, are stunning.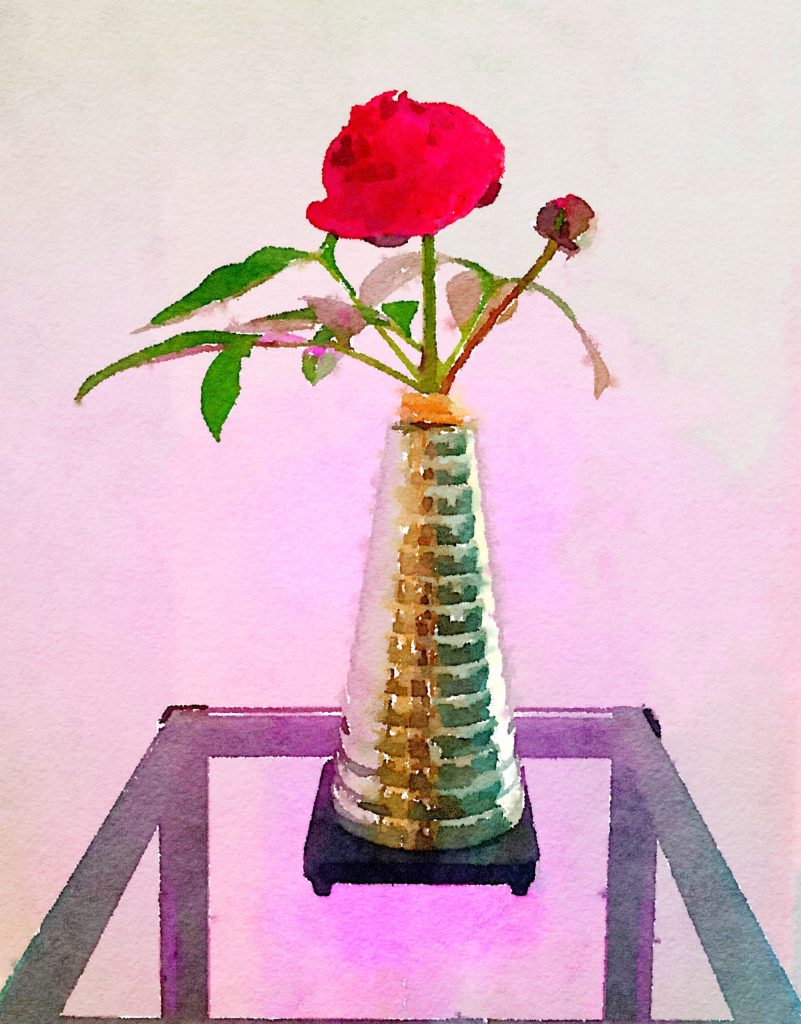 The "baby" peonies look so happy in three small vases backlighted with natural-colored light.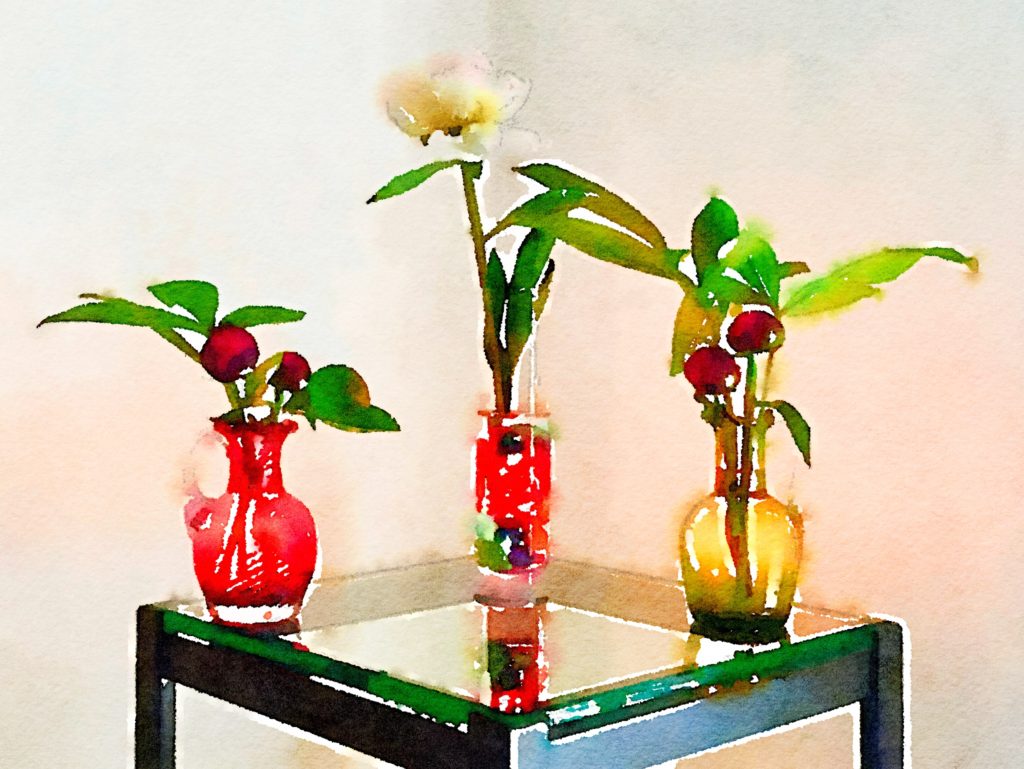 Just for fun, here is the same grouping backlighted in green. . .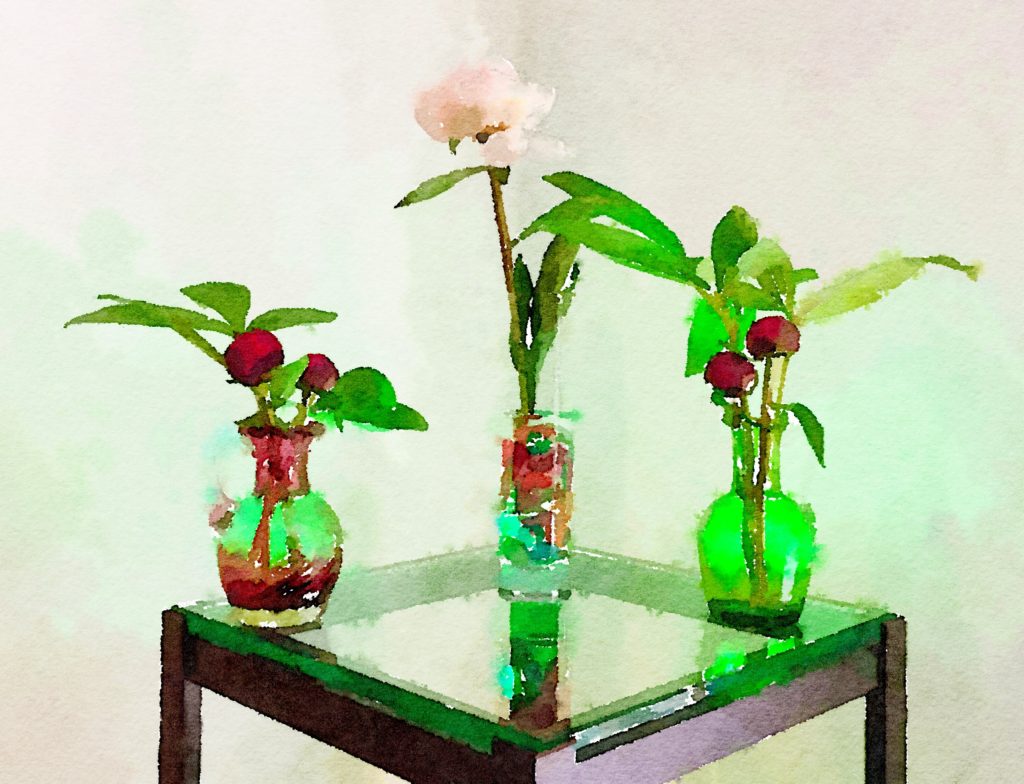 Then, pink. . .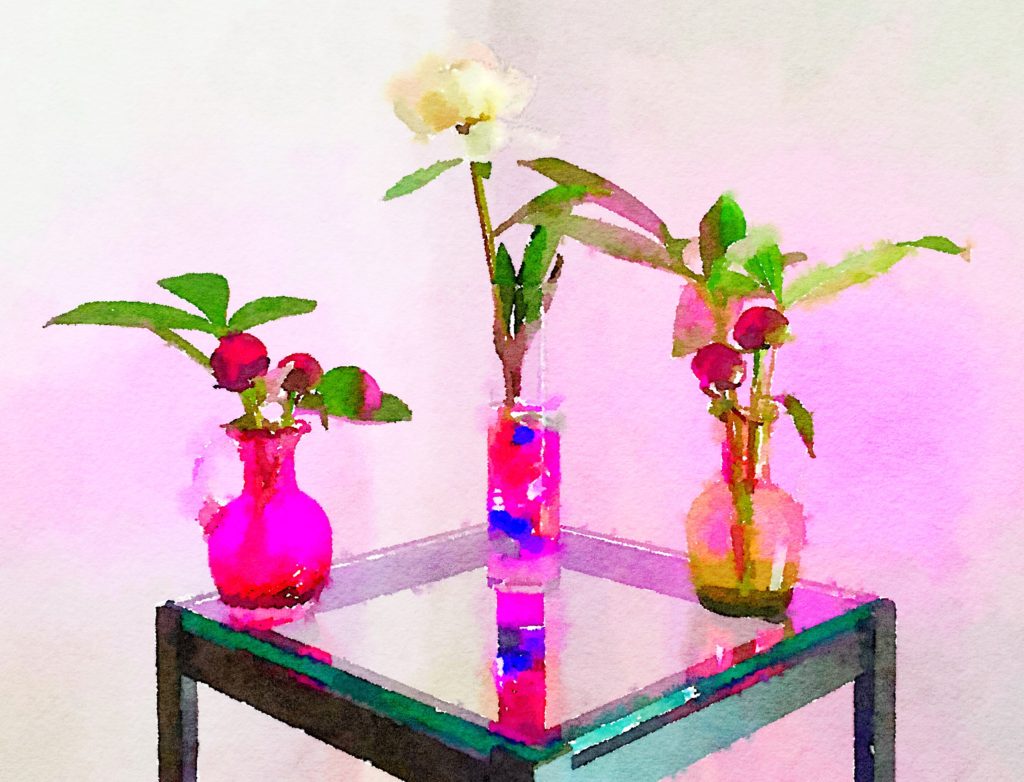 And finally, my favorite Buddha vases flank the same central vase with the pink backlight. Festive!