The Bouquet-a-Week Project kicked off with a stupendous array of flowers in Week Twenty-Five. I was drawn to this beauty by the graceful lime gladiola, spiky kangaroo paws, single sunflower with its fuzzy brown eyeball, and yellow Asian lilies. Pale-pink peonies and white golden arrow formed a pleasing framework around the major blossoms.
Here is the bouquet fresh from the Pike Place Market.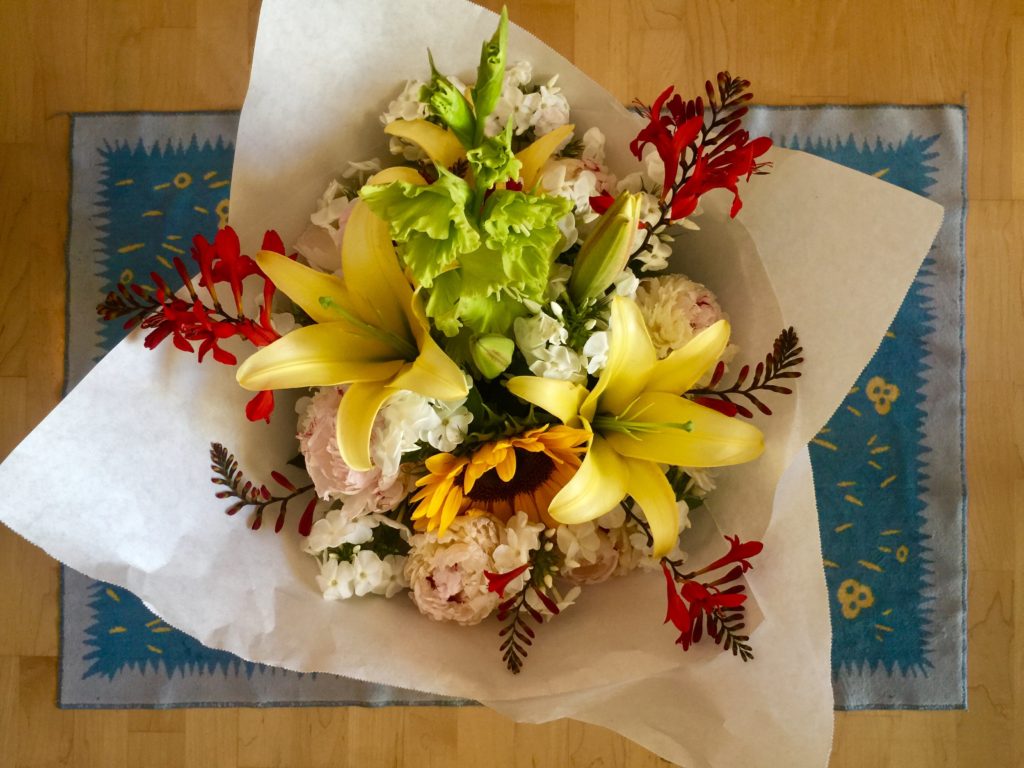 And here is the Week Twenty-Five fresh bouquet "painted" using the Waterlogue app.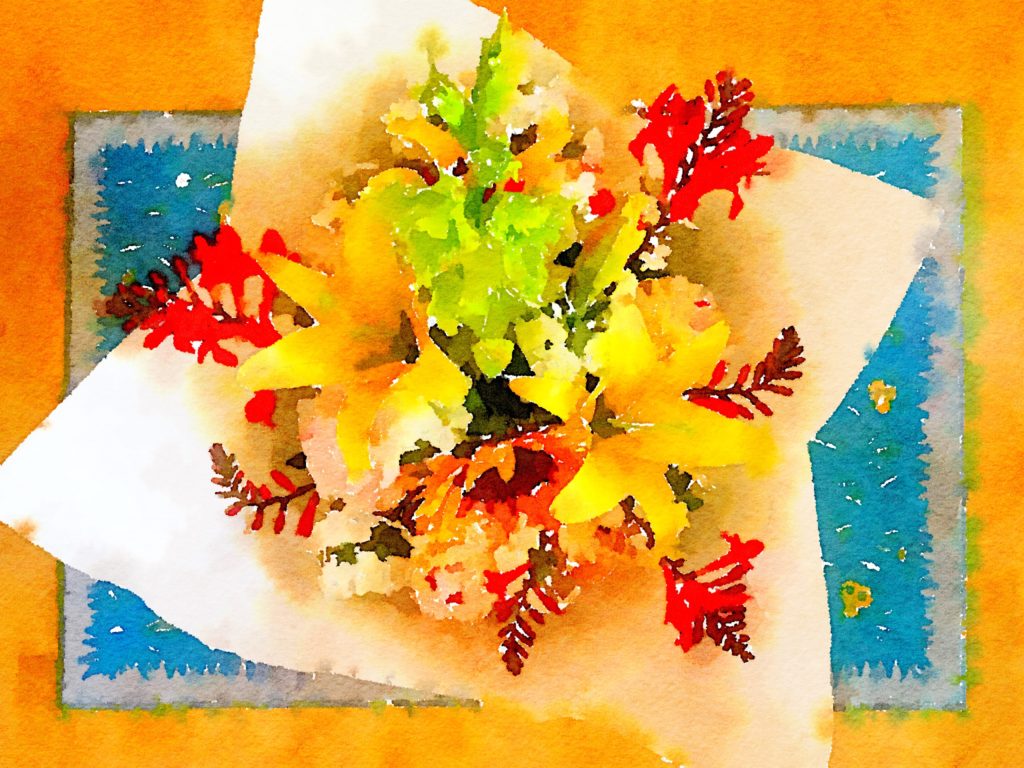 As I always do, I unfurled the fresh flowers from their white wrapping paper and divided the flowers into a loose pile. Then I cut the stems and stripped them of any small leaves that remained. Next I "arranged" the flowers in a glossy-black, bell-shaped vase filled with water that would hydrate the blossoms until I could create the smaller individual bouquets.
Here is that shot "painted" in Waterlogue. I liked it so much, I was tempted to call it a day, but that would defeat the purpose of the Bouquet-a-Week Project, which is to buy a fresh Pike Place Market bouquet or single blossoms for less that $20 per week, then design smaller arrangements.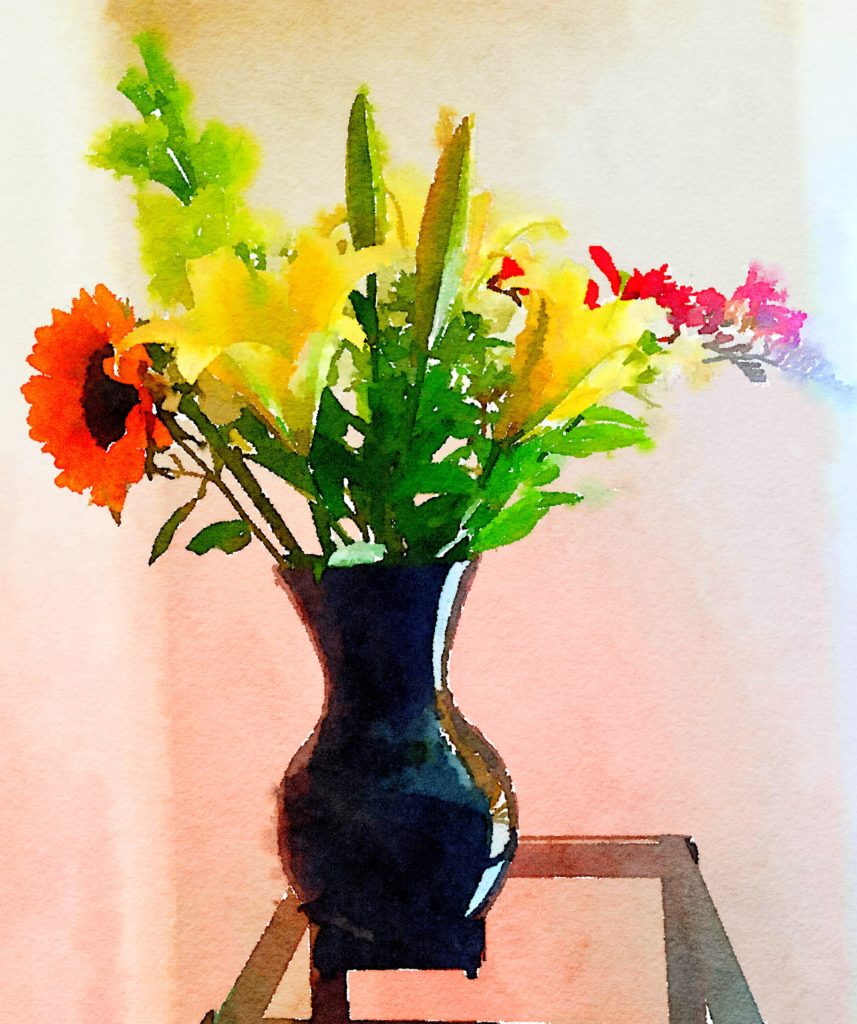 The first major bouquet of Week Twenty-Five means a lot because of the cranberry-colored, cut-glass vase, which is a family heirloom. There used to be two of them and the pair sat on either side of our mantel in the house where I grew up in suburban Philadelphia.
Unfortunately, one got crushed when my parents moved from the family home in Pennsylvania to their retirement house in Austin, Texas. After my parents died, I inherited it.
For years, it has sat in our bookshelves looking forlorn and, frankly, rather forgotten. But, thanks to the Bouquet-a-Week Project, I pulled it down (very carefully!), dusted it off, and graced it with the gladiola, peonies, and kangaroo paw.
I imagined my mother looking down and smiling at her industrious daughter's clever re-use of her beloved mantle-piece "objet d'art," as she used to call it. She was an amazing woman, and you can read more about her (specifically, the words I spoke at her memorial) on the Five More Minutes With website.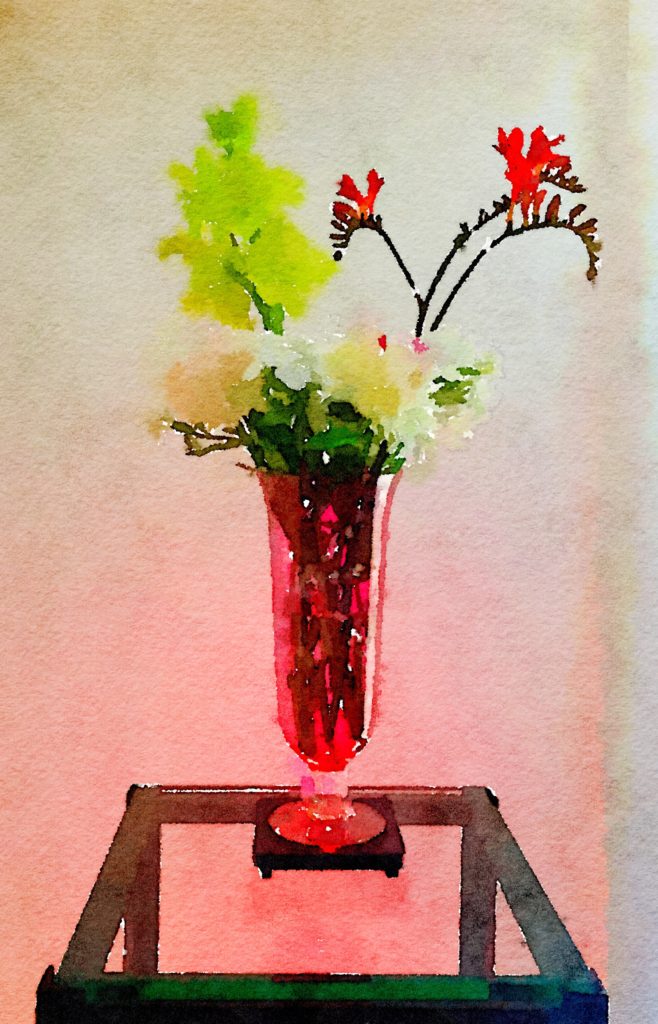 My favorite robin's-egg-blue narrow vase is well suited to the yellow irises and another sprig of kangaroo paw. Majestic!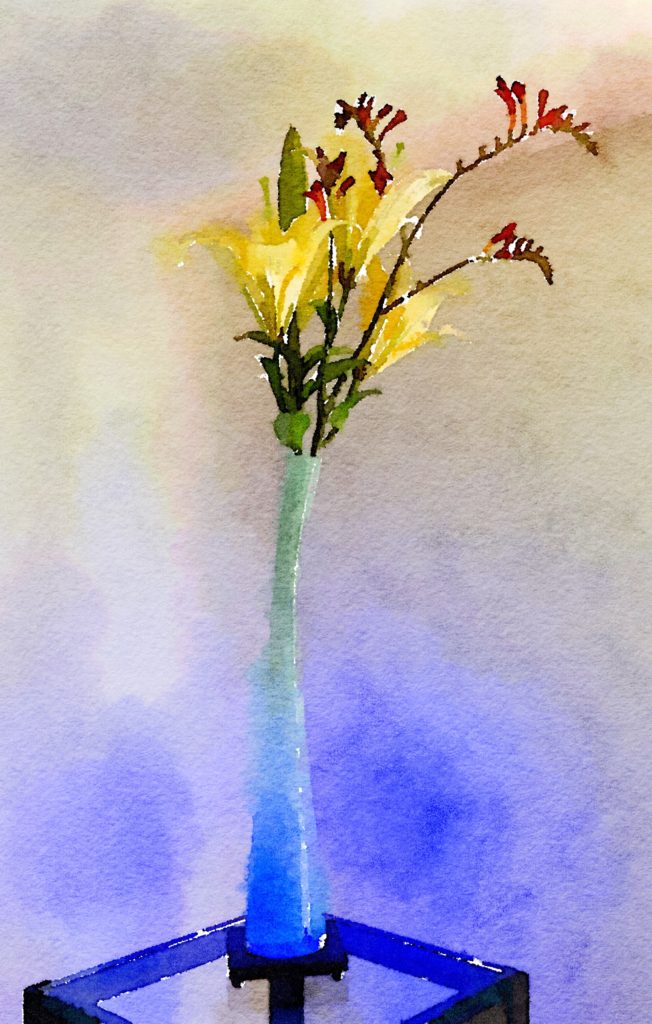 More yellow lilies and kangaroo paw form a fitting foil in an Asian-inspired vase with a double opening.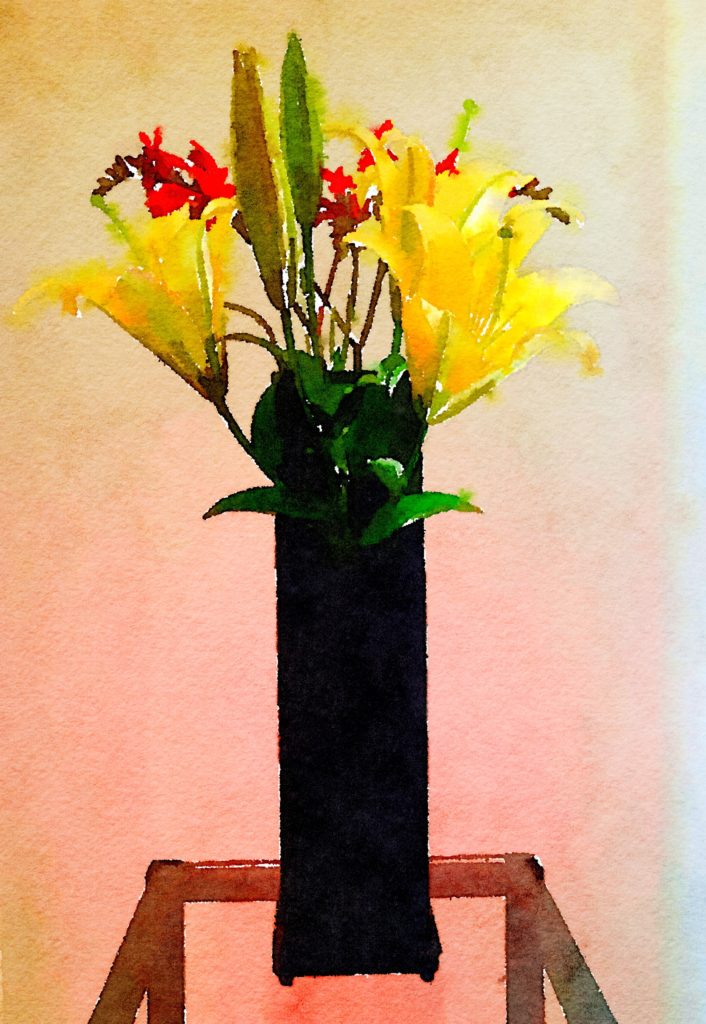 A few days later, the peonies had faded so I took the remaining blossoms and created two "extra" bouquets. Taking this shot at night under a neon-pink back light using the "Bold" setting in the Waterlogue app resulted in this dramatic shot.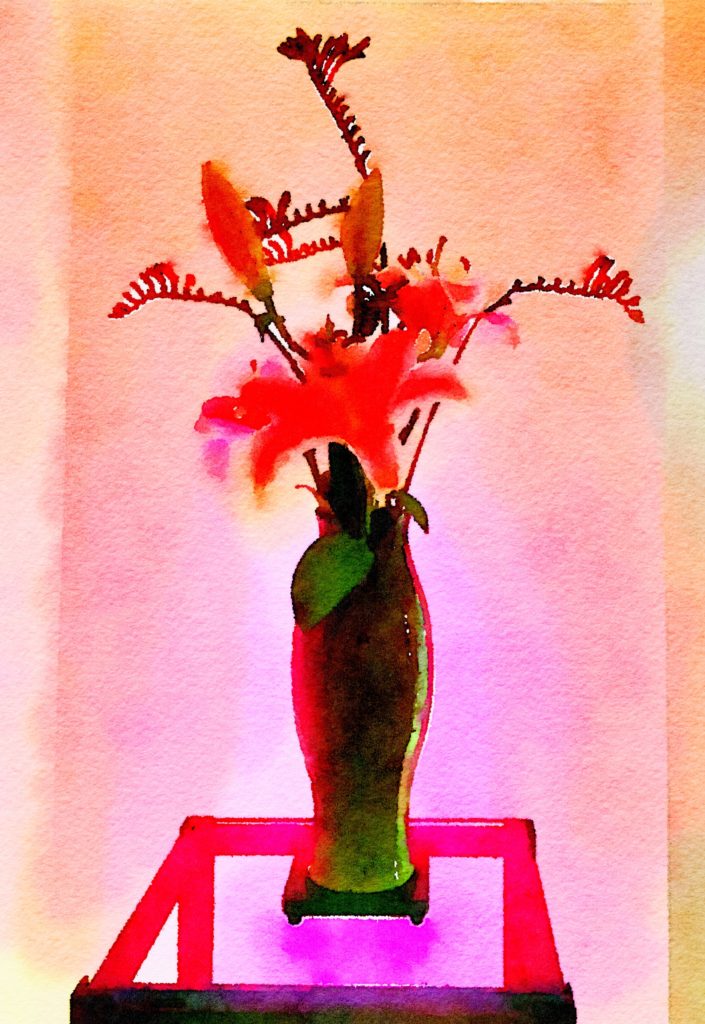 A small arrangement looks winsome in my pink Buddha vase.