The Week Twenty-Three Bouquet was a lively mix that included a gorgeous sunflower, purple irises, kangaroo paws, and even a pink iris or two. Here are the flowers fresh from the Pike Place Market.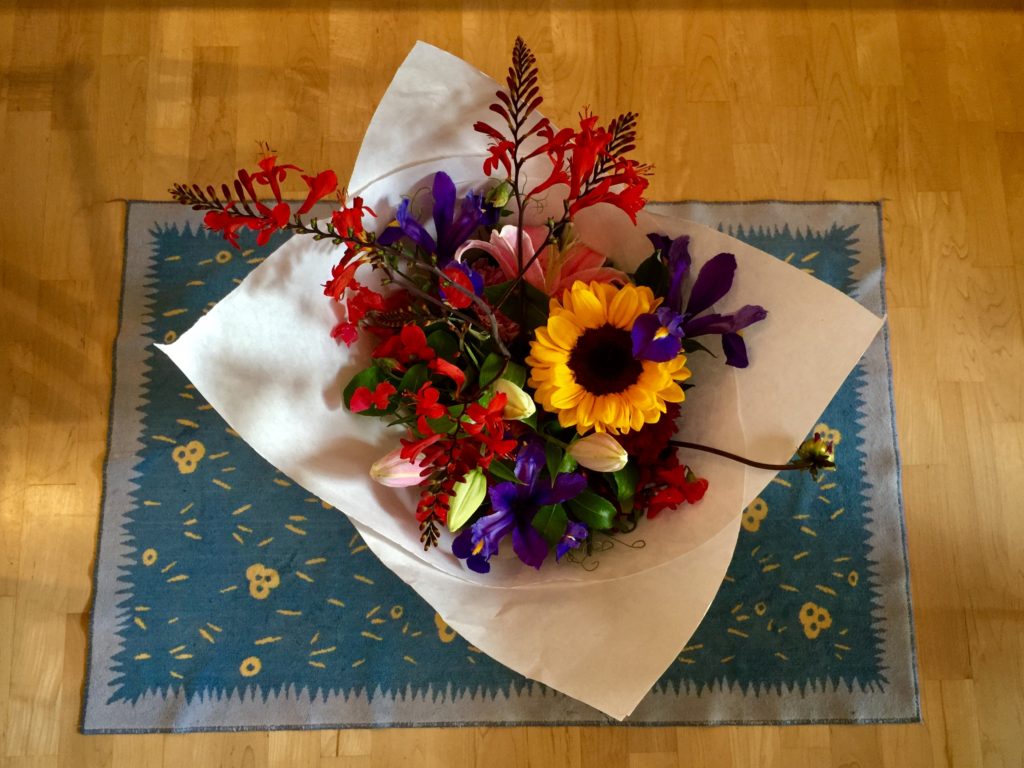 And here is the same bouquet "painted" using the Waterlogue app.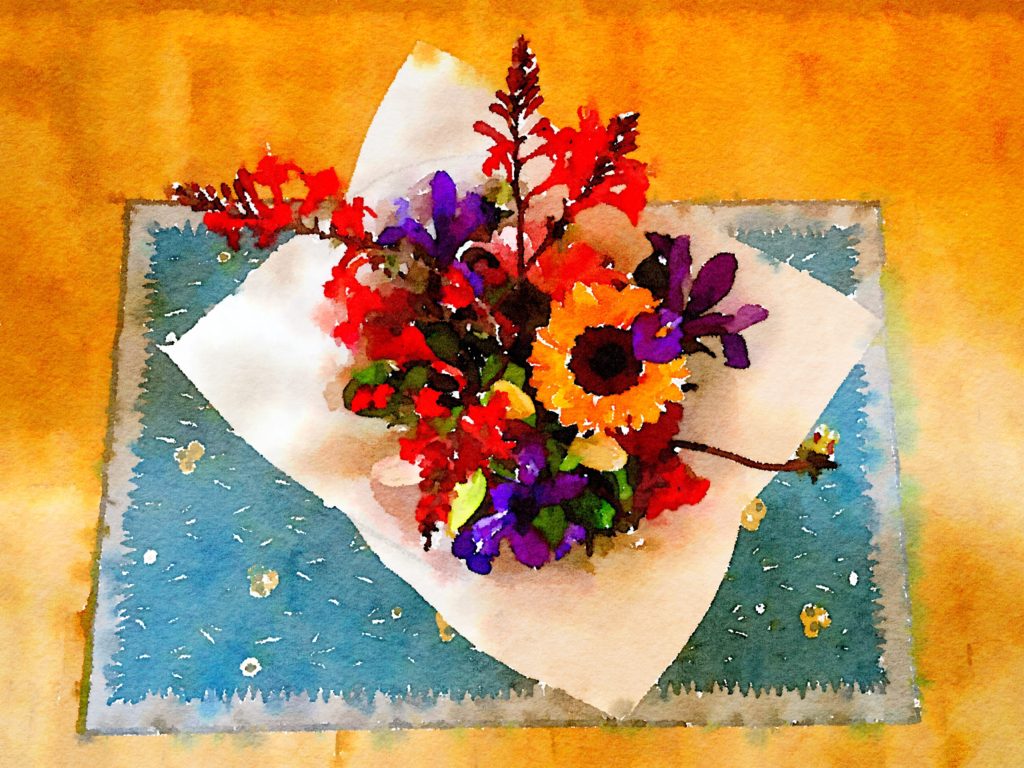 As I always do, I released the blossoms from their white butcher-paper wrapper, unwound the bouquet's rubberband-bound plastic bags and moist newspaper, and placed the flowers back on the stretched-out butcher paper. I made sure the stems were cleared of small leaves and recut the ends, then stuck all the flowers in this shiny black vase so I could figure out exactly what I had.
I snapped a photo because I was so taken with the result of this impromptu bouquet. Glorious!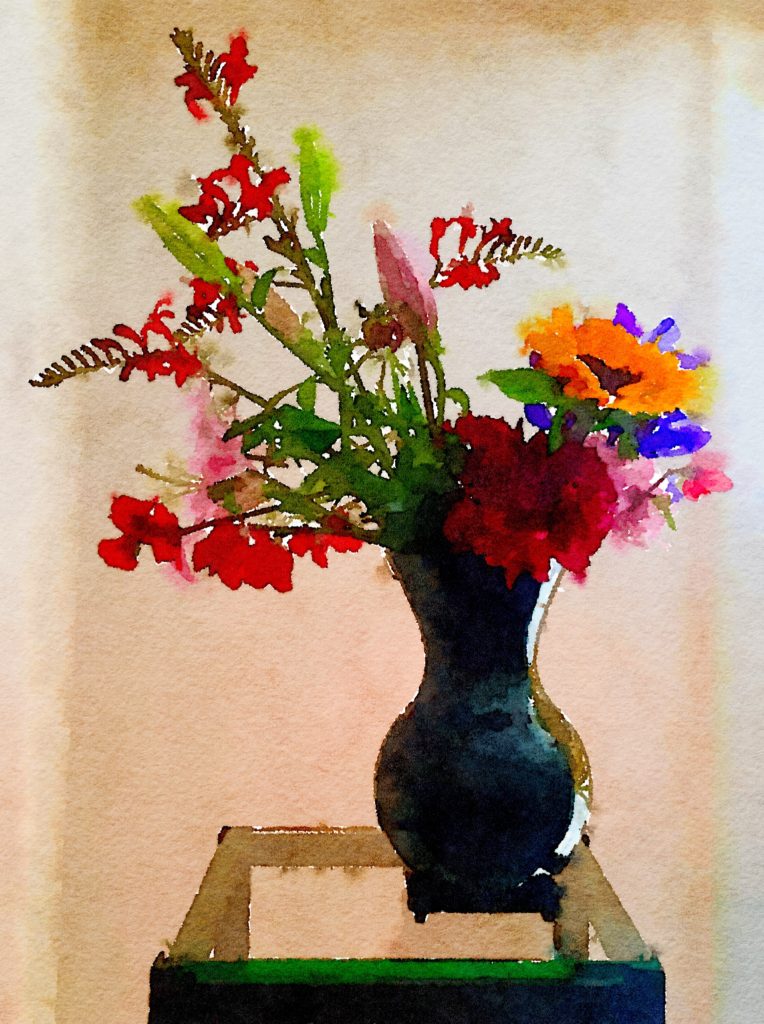 But I knew that I didn't want to use all of the Week Twenty-Three flowers in one arrangement. So (rather sadly) began to design individual bouquets. Here is the first one of those.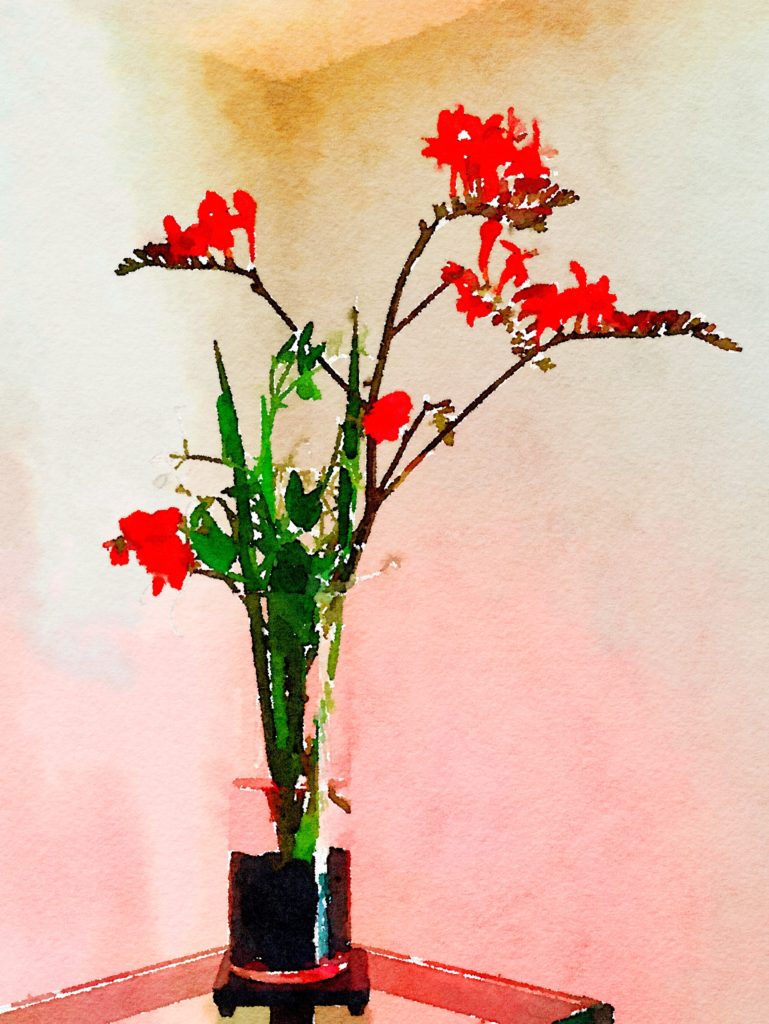 The second one is an ode to the paintings of Vincent Van Gogh. BRIGHT COLORS!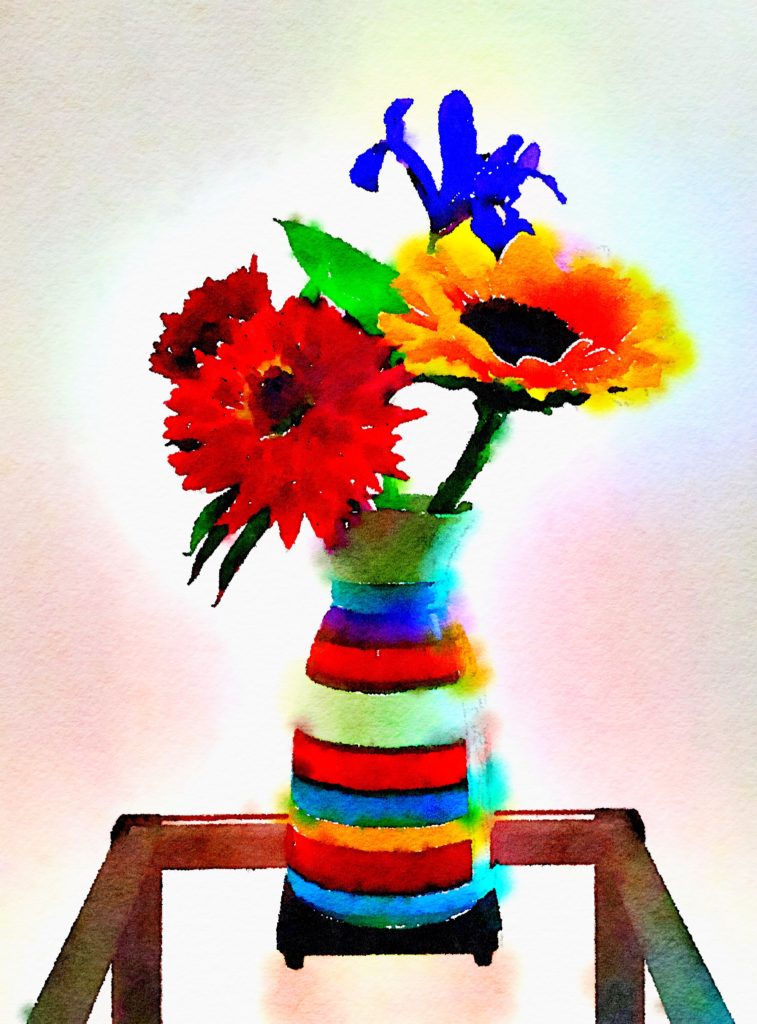 My favorite colors came into play in the arrangement below, which includes a single intoxicatingly fragrant Stargazer Lily (rife with blossoms that I could hardly wait to watch bloom over the coming days), and selected greenery to create a fluffy frame.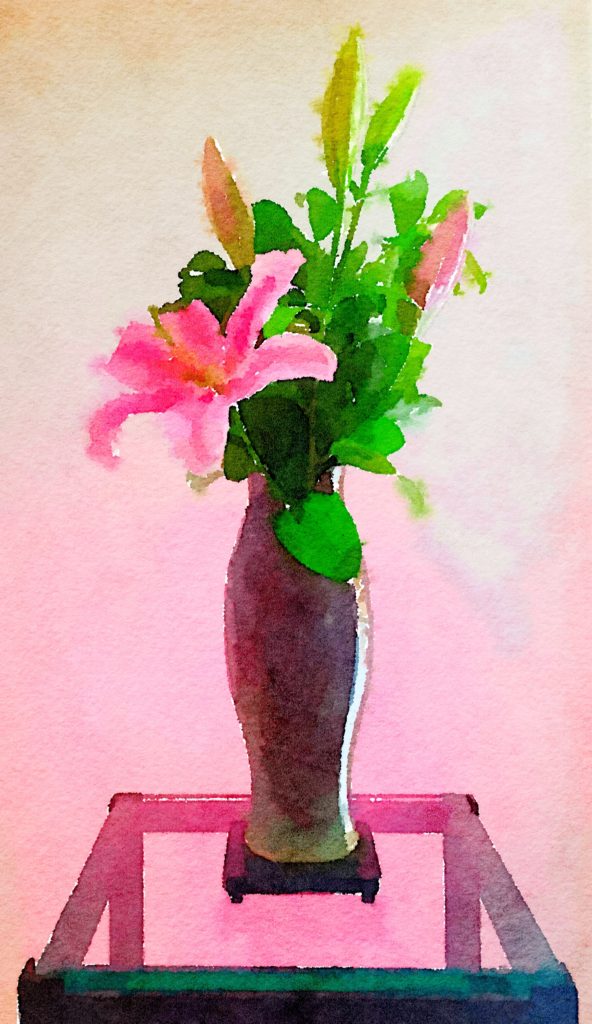 The "Bold" setting of the Waterlogue app created this dramatic version of the same vase with only the greenery from the Week Twenty-Three bouquet.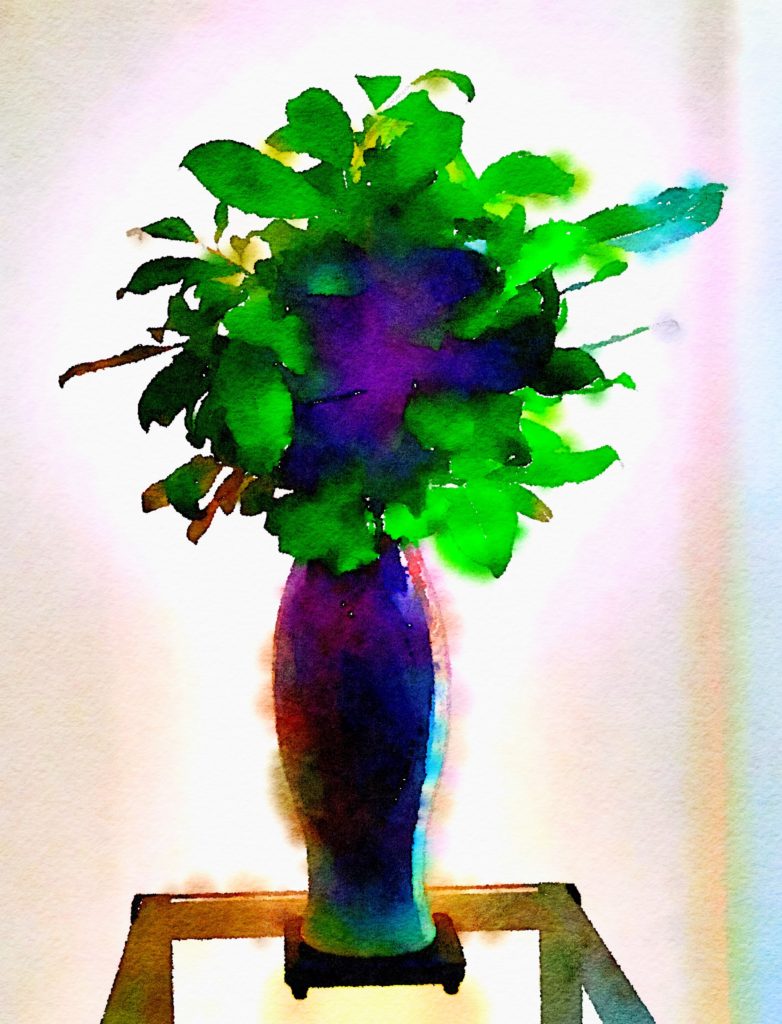 My favorite small blue-glass vase forms a fitting contrast when planted with red sweet peas and purple flowers.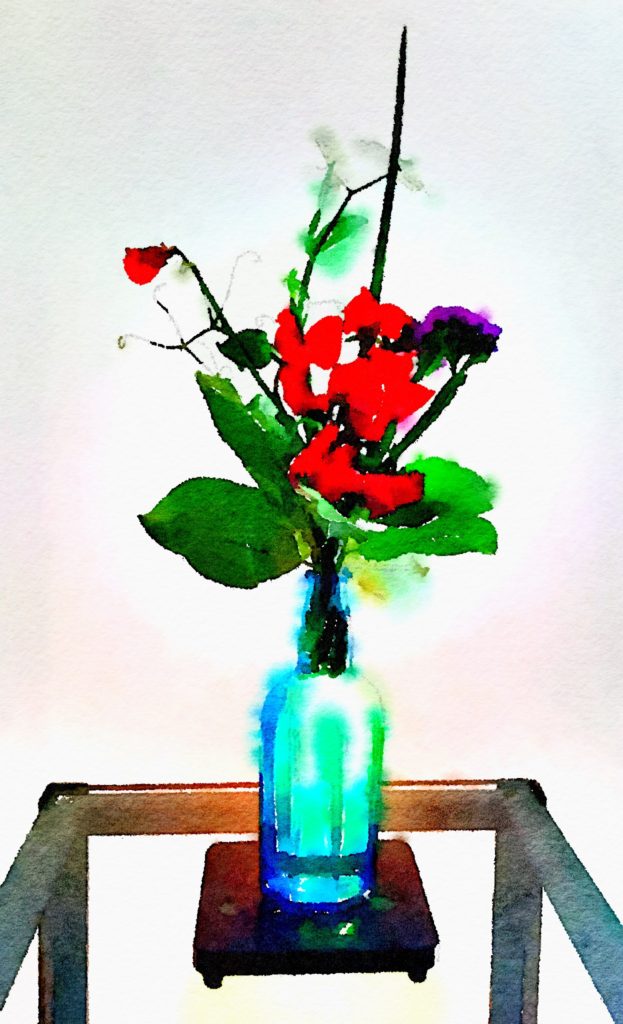 I love the romantic way the red and purple flowers drape in the two small bouquets below.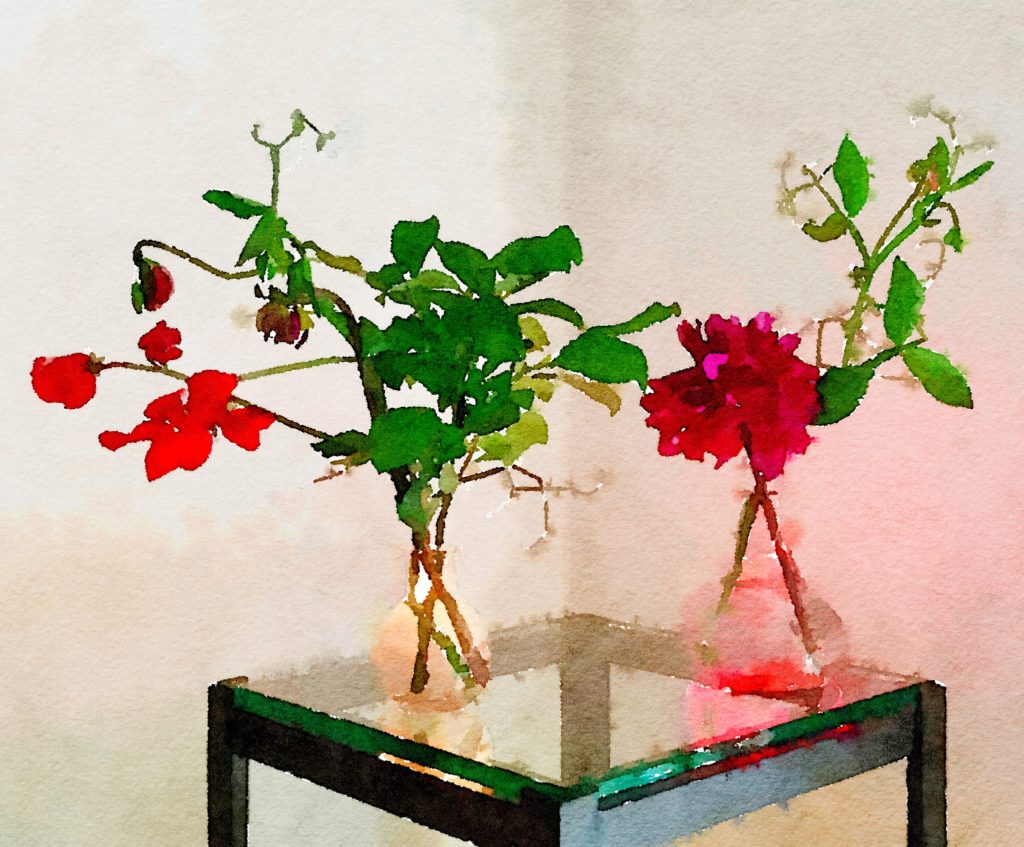 And here are the small bouquets from Week Twenty-Three. These miniature arrangements decorate the twin vanities in our bathroom and one sits next to the television in the bedroom.