My sweet husband brought home the Week Twenty-Four bouquet and it was a bounteous beauty, bursting with several different types of blossoms that I hadn't worked with much before. These included a vivid blue hydrangea, one huge scarlet dahlia, and three daisies with fuzzy faces that seemed to smile at me from the perimeters of the bouquet. Here are the fresh flowers from the Pike Place Market for the Bouquet-a-Week Project, Week Twenty-Four, which cost $15.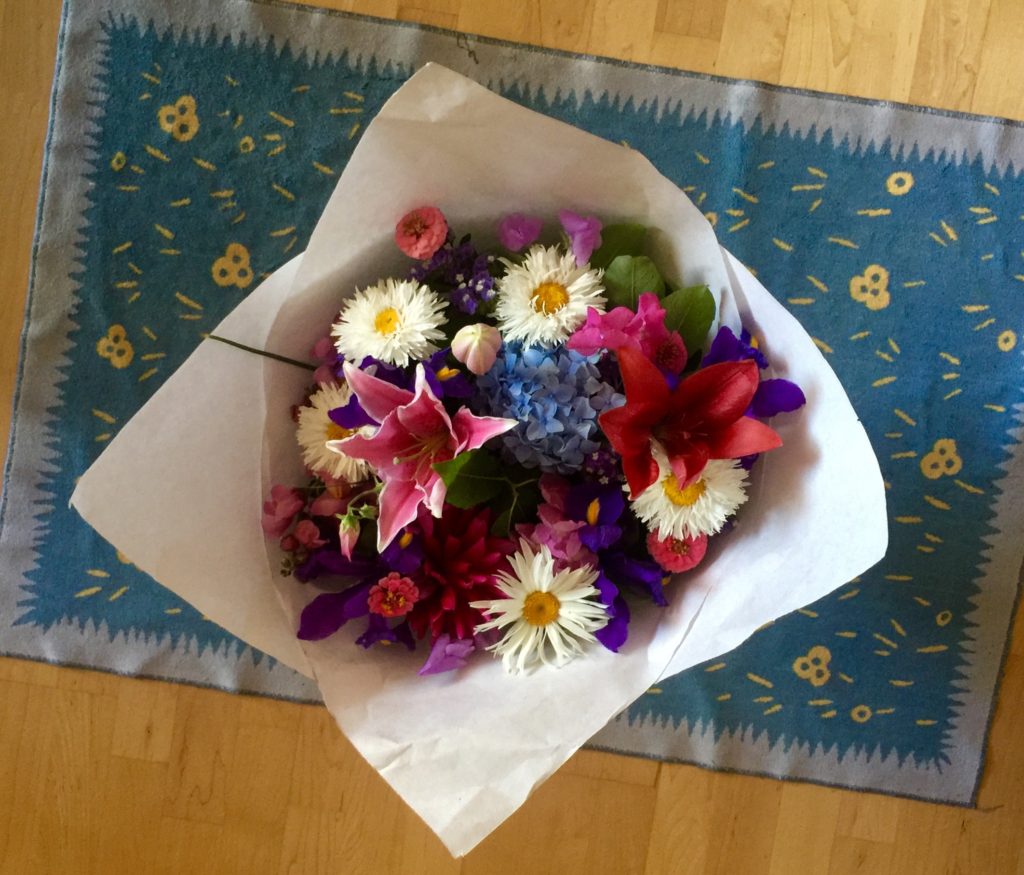 And here are the fresh Pike Place Market flowers "painted" using the amazing Waterlogue app.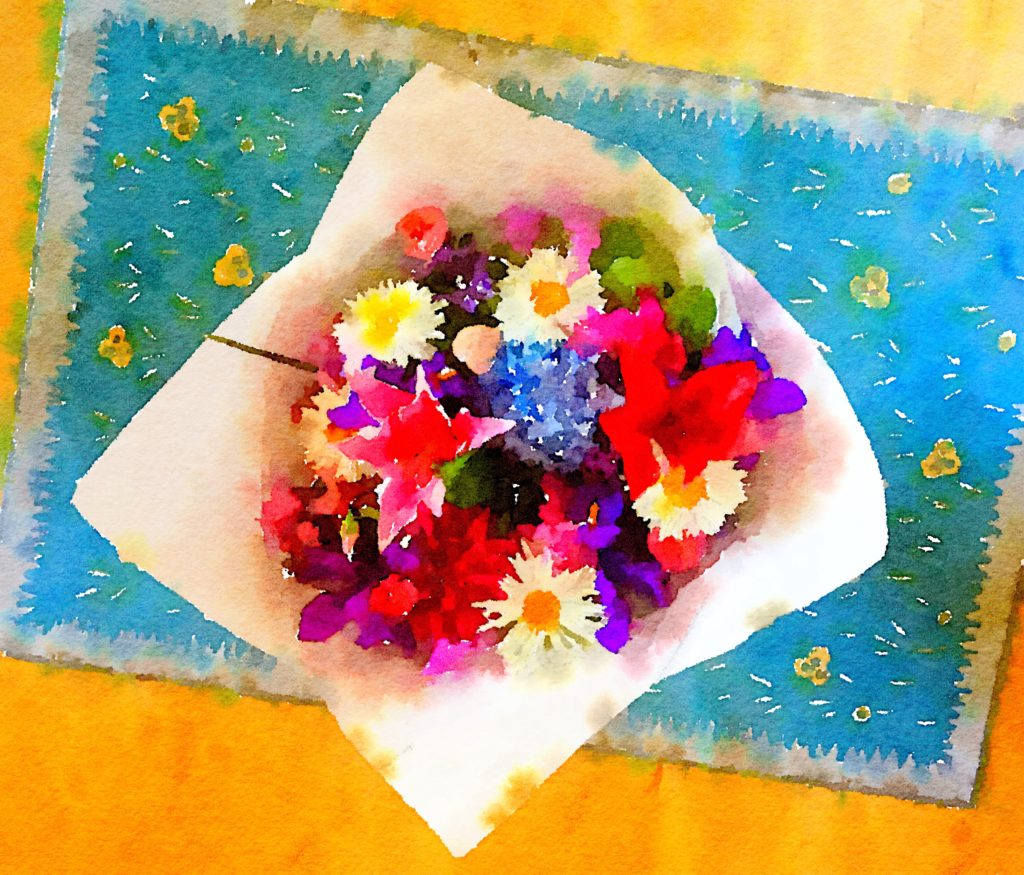 The gorgeous glob of pink Stargazer lilies caught my eye first, and I knew they would pair dramatically with a single sprig of kangaroo paw.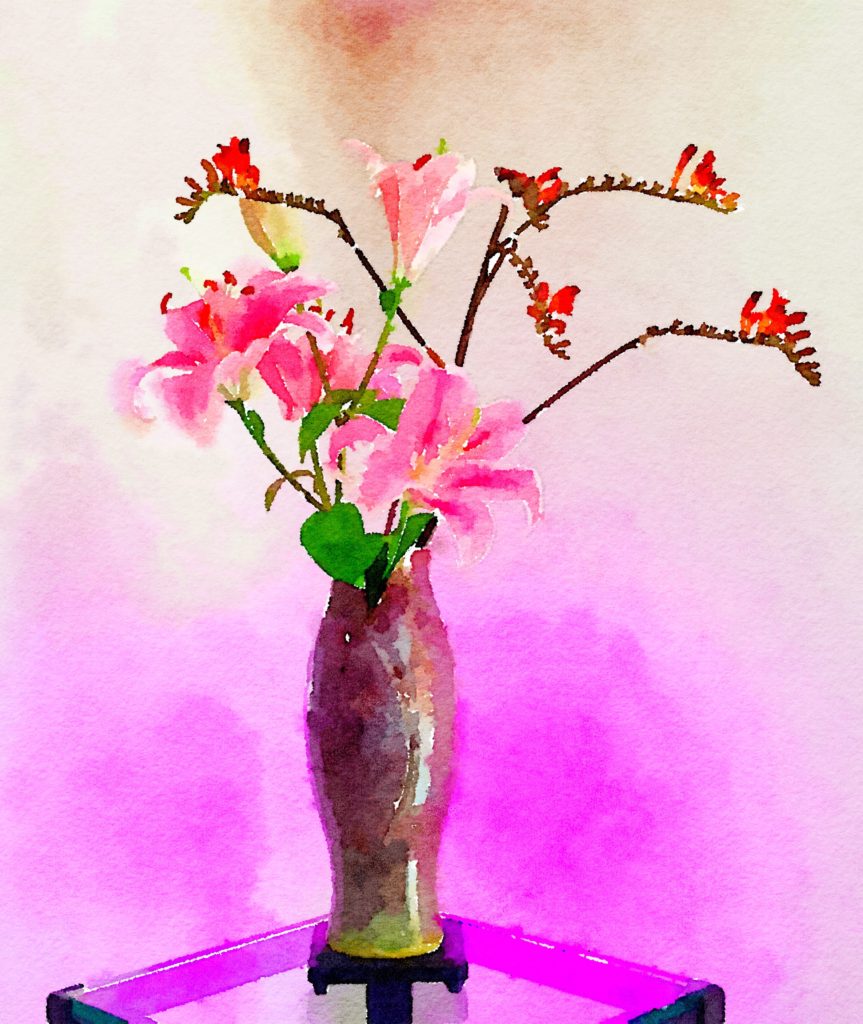 Next I made a grab for all the purple-and-yellow irises and the single crimson lily. I like the way the lacy shapes of the irises contrast with the strong horizontal lines of the vase.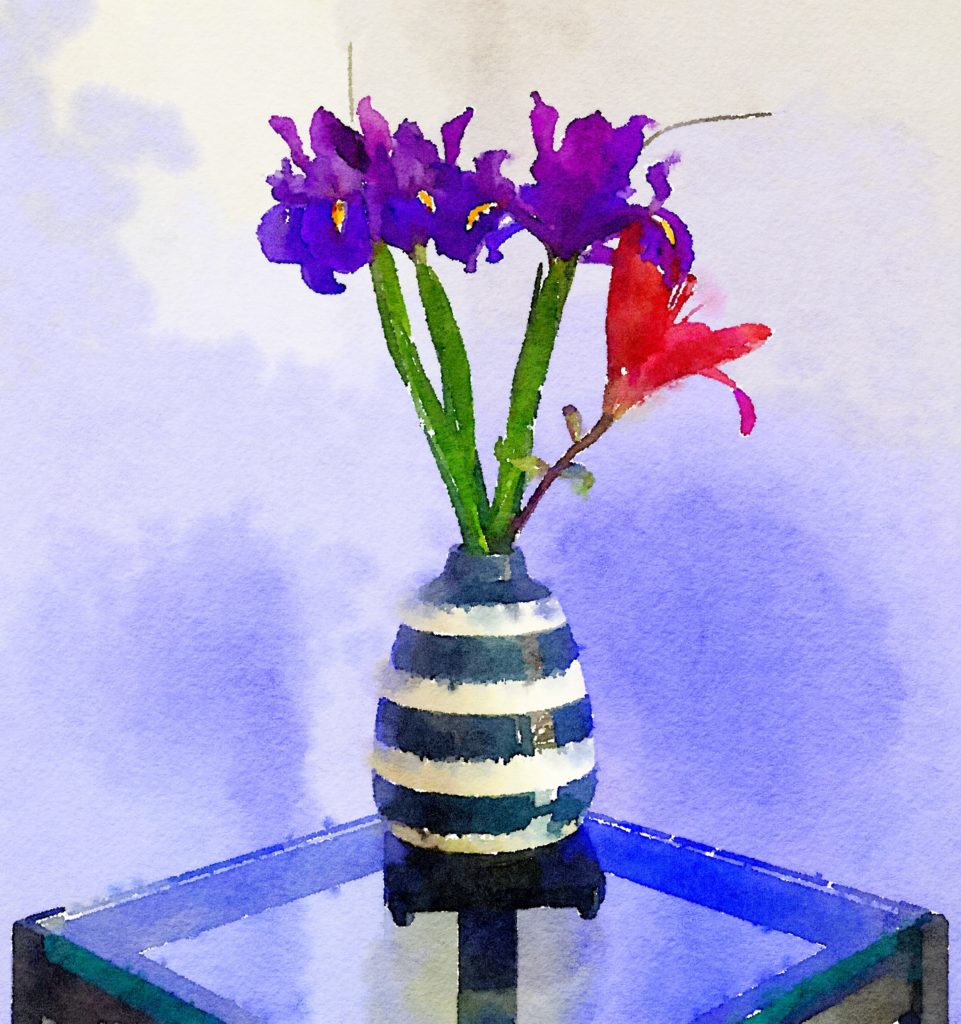 What to do with the single hydrangea? I thought my Asian-inspired celadon vase would form the perfect foil for such a singular bloom, especially when paired with pink sweet peas, two of the pink petunias, purple flowers, and a single spear of bear grass.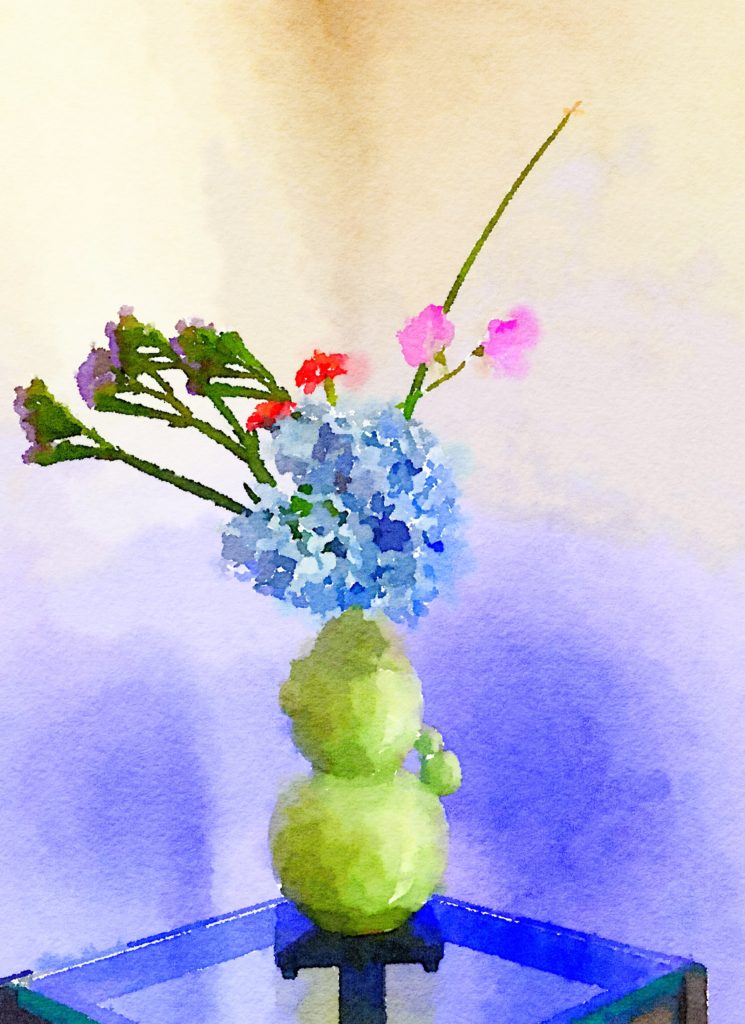 Here's another design using a pink lily and a huge sunflower (left over from a prior bouquet) in my swooping robin's-egg-blue vase, my ode to Vincent Van Gogh.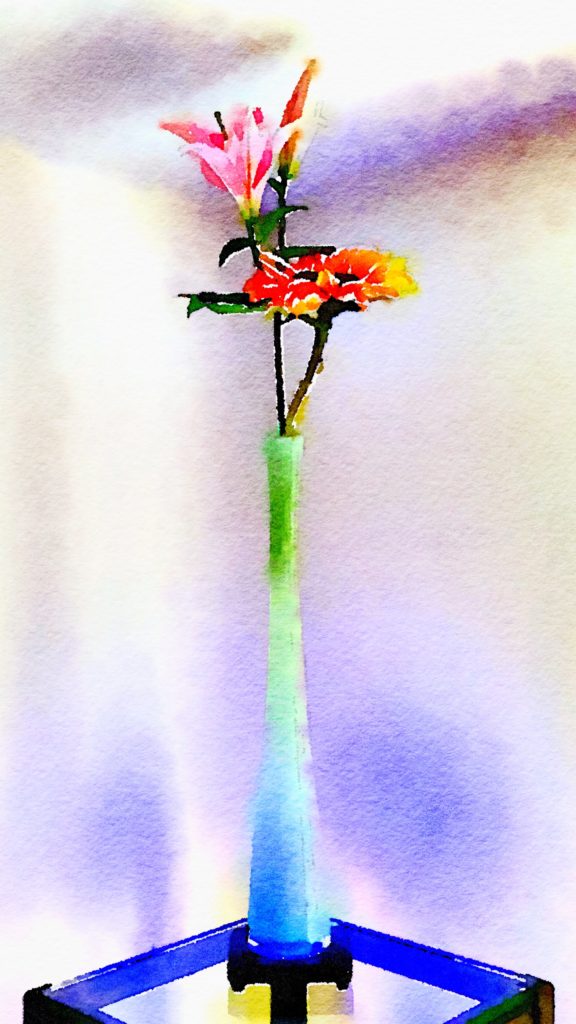 Sweet peas, that single crimson dahlia, and more purple flowers for contrast look fetching in a pink Buddha vase backlighted in fuchsia.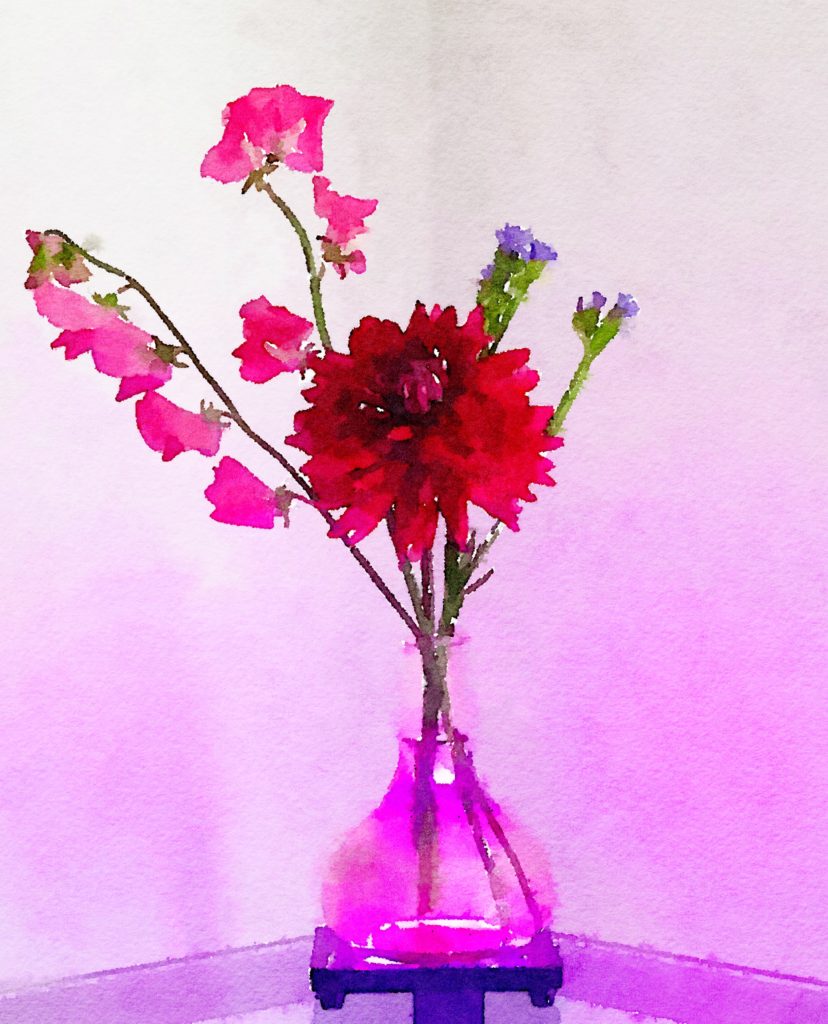 There rather droopy snapdragons and lively purple flowers look jaunty in a squatty, clear-emerald vase backlighted in green.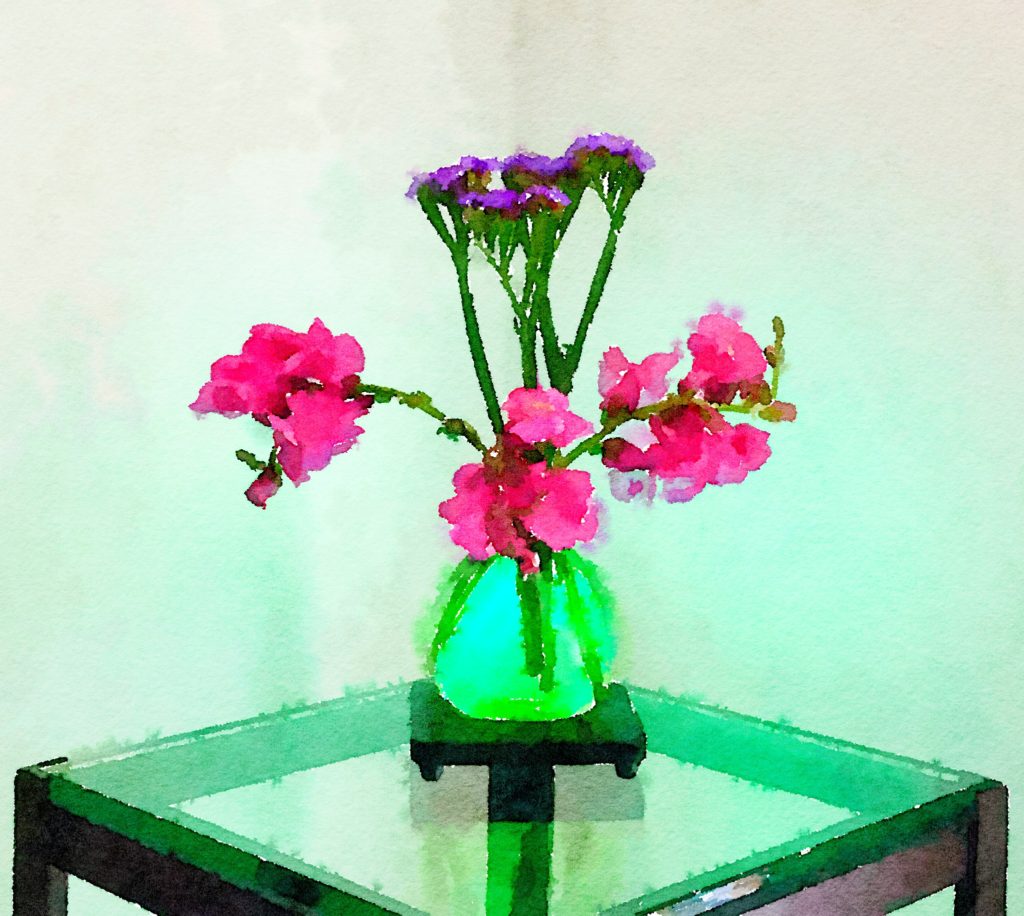 Those ruffly daisies look happy in the Week Twenty-Four three-small-bouquets Waterlogue "painting."