Believe it or not, I do not post all the bouquets I create for the Bouquet-a-Week Project on this website.
So for the next three weeks, while we take some time out of the office to refresh and rejuvenate (and take more photos!), I will post some of my favorite "leftovers" for you to enjoy.
This week, all the arrangements feature tulips I purchased at the Pike Place Market, then "painted" in the Waterlogue app. Because of their spare design, they display the concept of ikebana.
Here are three jaunty red lipstick-red tulips,  a pussy-willow branch, and bear grass in one of my favorite Asian-inspired vases.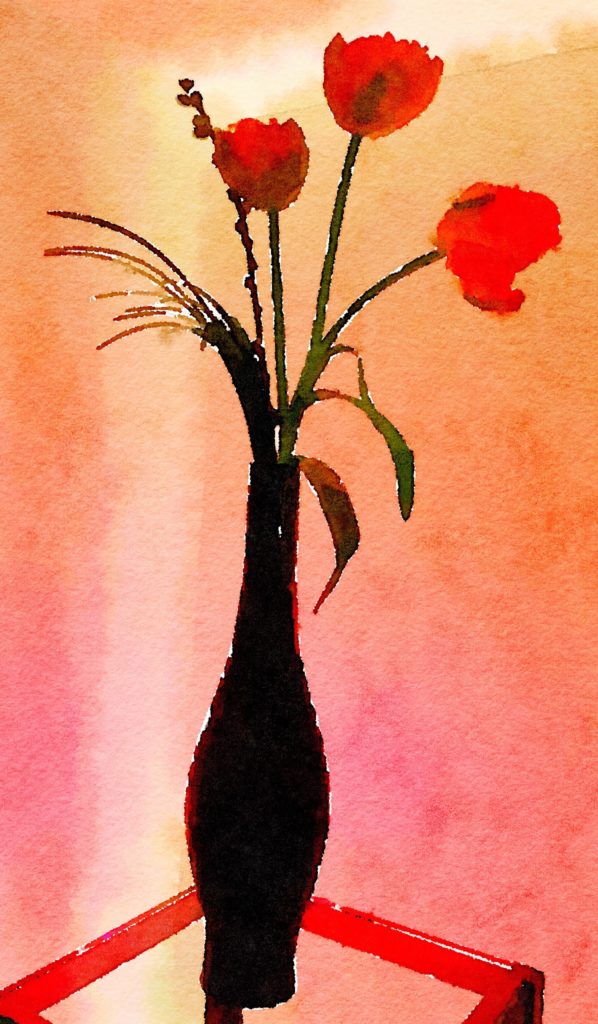 Another favorite vase and two red tulips.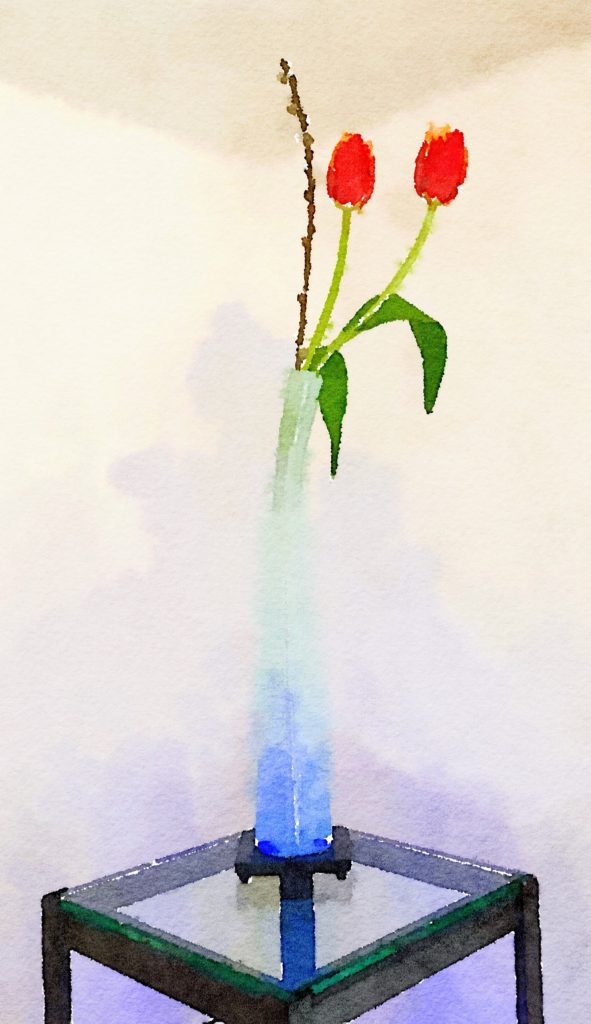 A single spiky pink tulip and a trio of pussy-willow branches look stunning in my purple jelly-bean vase.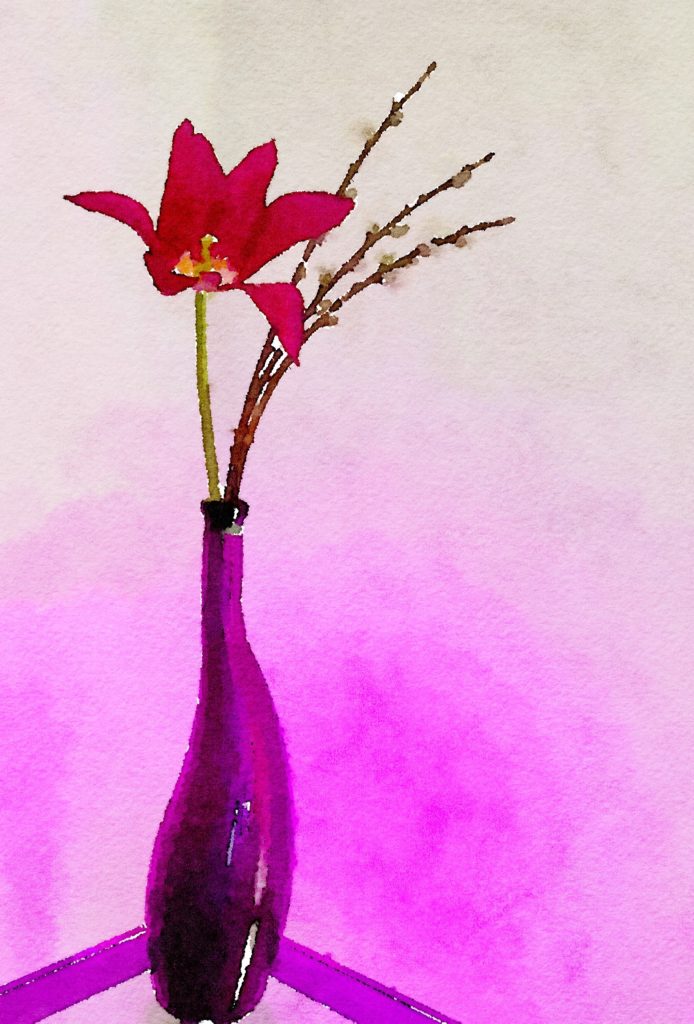 This "vase" is actually a pencil holder, but I love its simple lines. It makes a simple contrast to a big purple tulip, calla lilies, pussy willows, and greenery.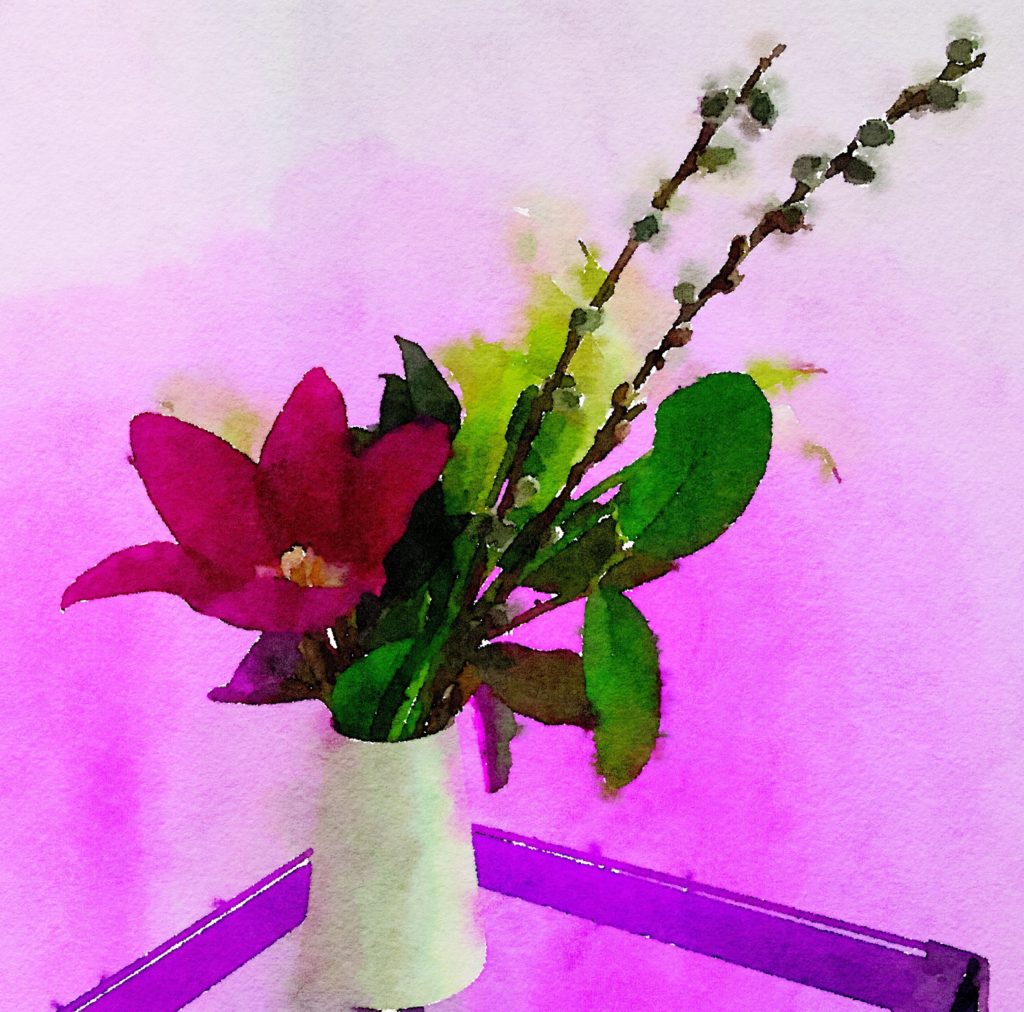 These yellow tulips almost look like a big pom-pom. Sis-boom-bah!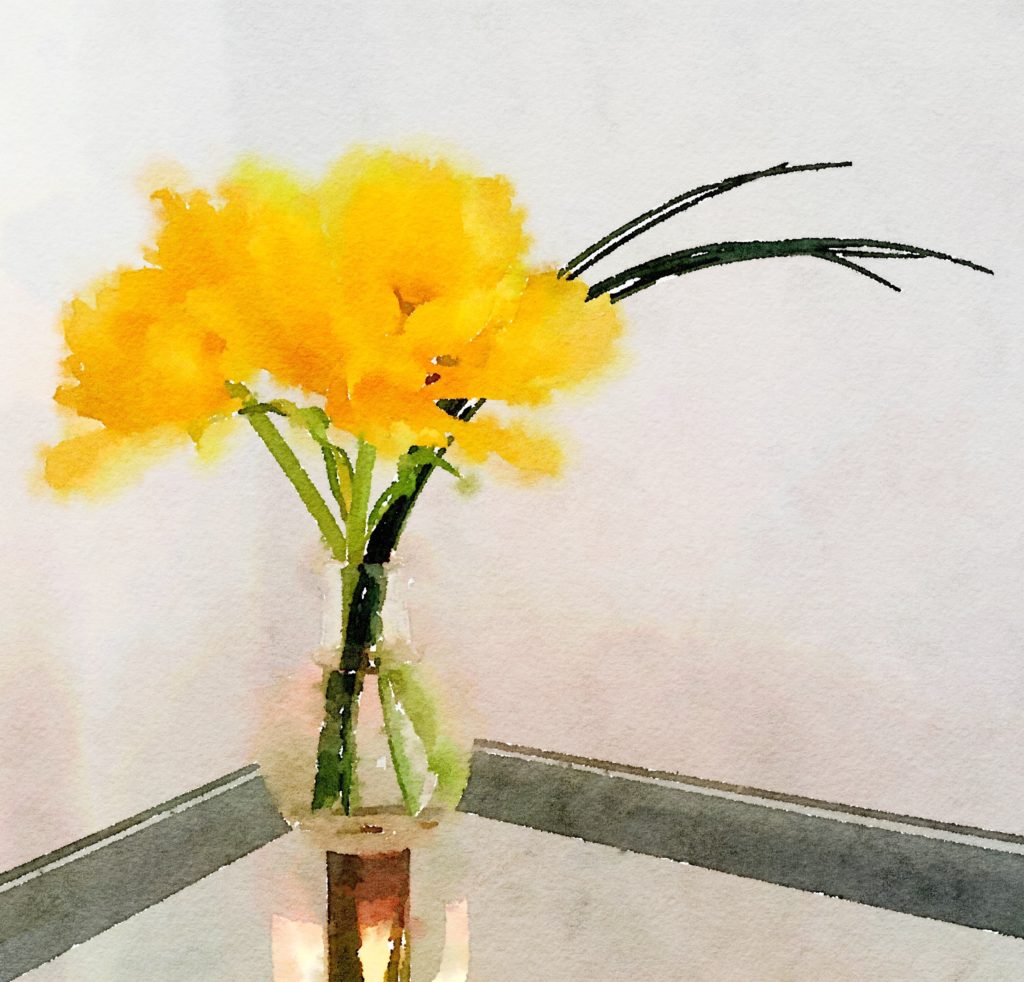 It's intriguing to me that even arrangements made without flowers can look stunning. Here, a few sprigs of greenery and red "feathers" create two beautiful bouquets.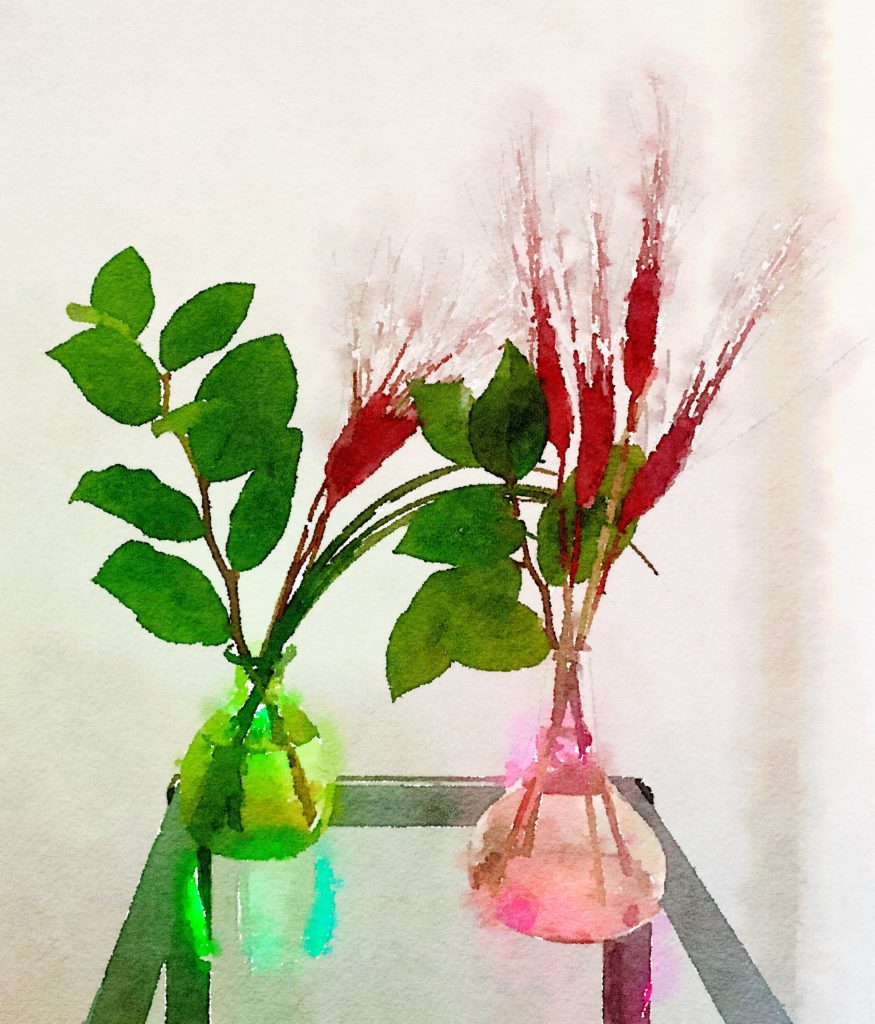 Here's another non-flower bouquet that looks surprisingly lush and inviting.