On a Thursday morning during Week Eight, I asked my darling husband to bring home a dozen tulips of his choosing from the Pike Place Market. This is always a dicey prospect as I have no idea what varieties and colors he'll choose. But since we usually agree on similar aesthetics, I was ever hopeful.
As usual, he did a great job. When he rang the doorbell and thrust a butcher-paper-wrapped bouquet into my hands, I discovered 12 tightly closed tulips in six primary and pastel colors: pale-pink, orange-red, orange-red with a black center, purple "parrot" tulips (those with alluring ruffly petals), plain yellow, and plain-yellow "parrot" tulips. Here are the raw tulips from Week Eight: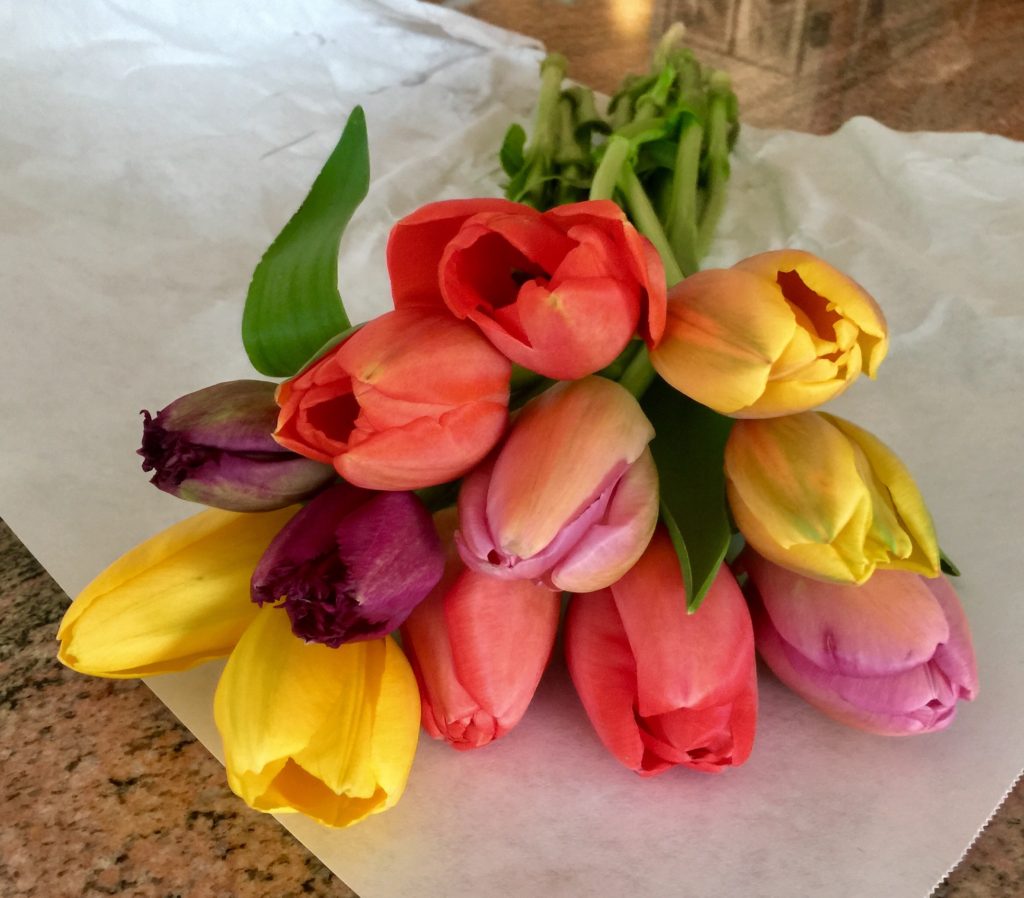 And here are the tulips "painted" using the Waterlogue app.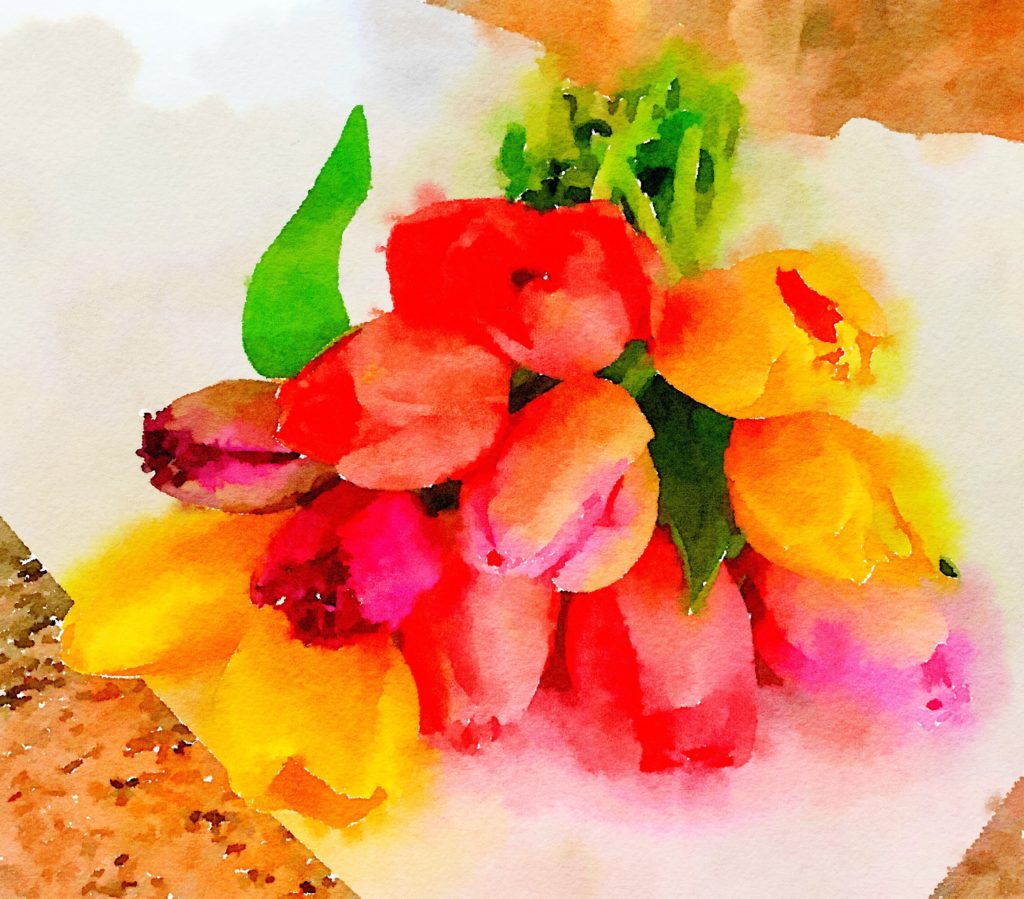 For one of my major flower arrangements, I chose sea-glass decorative filler and an apple-blossom stalk left over from Week Seven.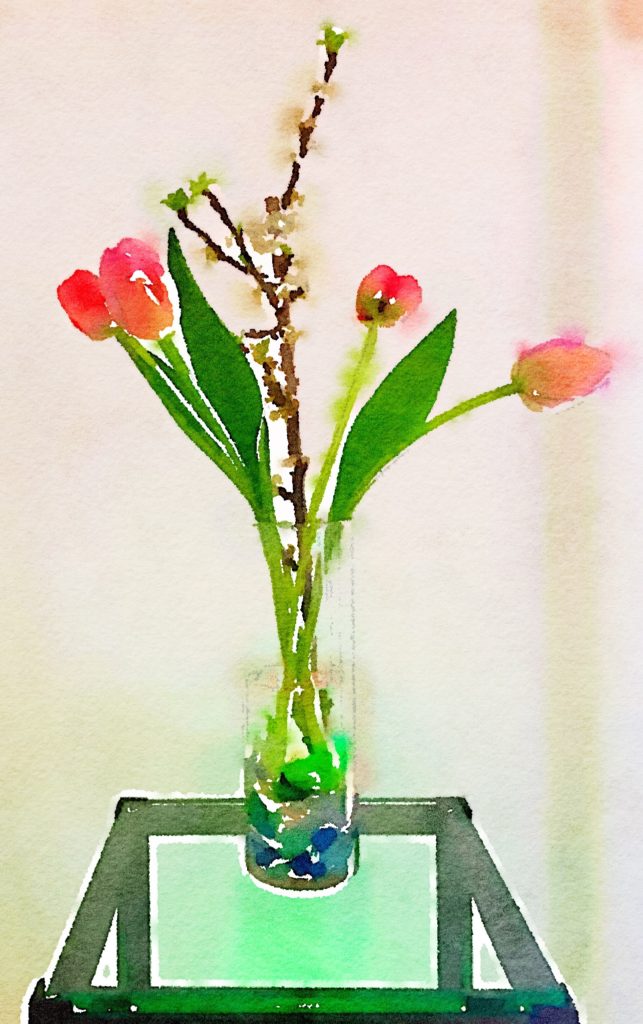 Another major arrangement, made using my favorite Asian celadon vase, employed two of the left-over apple blossoms and two beguiling yellow tulips. I love how the flowers curve perfectly. Thanks, tulips!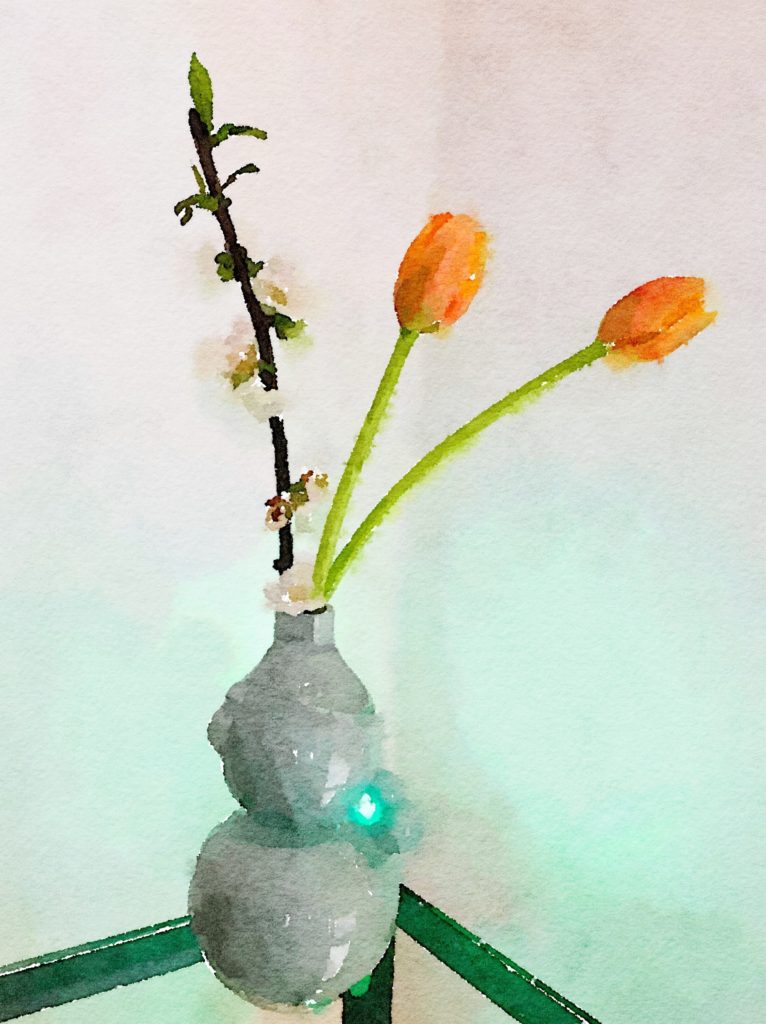 In addition to the two major bouquets I created that week, I was able to design six smaller arrangements. I place these smaller bouquets on my desk, beside the double vanities in our bathroom, in our bedroom, and in our foyer.
Here are those "baby" bouquets, starting with a gorgeous purple tulip, greenery, and a single pussy-willow branch. Mea culpa: the greenery and pussy willow were left over from bouquets purchased two or three weeks ago. But the waxy leaves and branches seem to stay alive forever, so why not make use of them?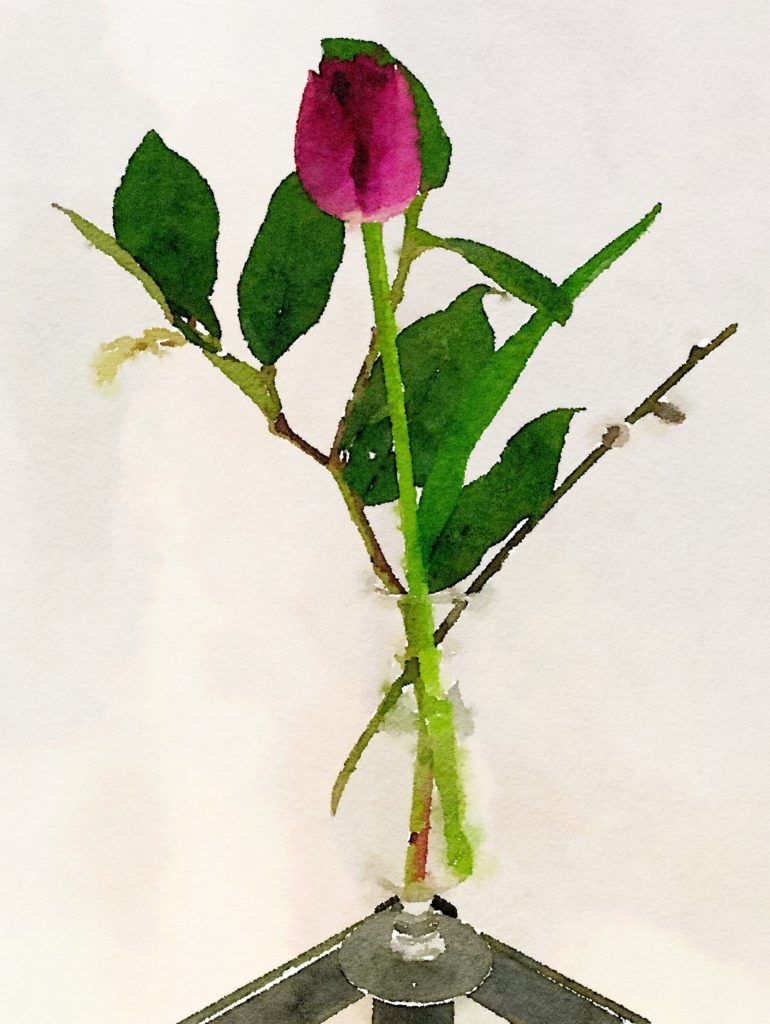 Here's another simple, clear vase, but with one of the orange-red tulips and greenery.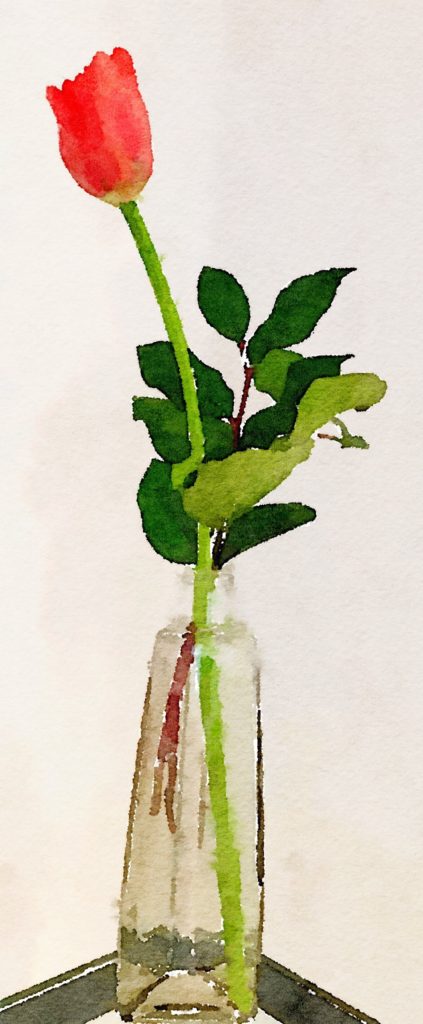 The third variation features another orange-red tulip, but in an Asian-inspired black vase.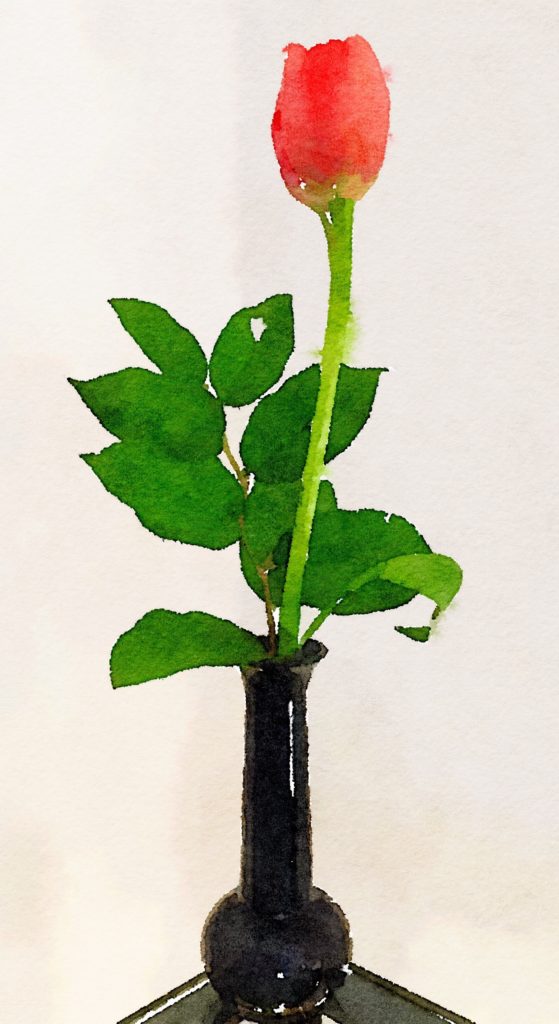 To finish with a bang, here are several of the smaller vases shot in groupings of three.