Week Six of the Bouquet-a-Week Project brought a new twist on the original theme. Instead of buying a pre-made bouquet from one of the flower farmers at the Pike Place Market, or hand-picking 15 or 20 tulips, I limited myself to just 12 blooms.
It was an intriguing challenge–how many bouquets and what sorts of arrangements would 12 tulips produce?
As I have done over the past few weeks, I purchased this week's fresh tulips at Alm Hill Gardens.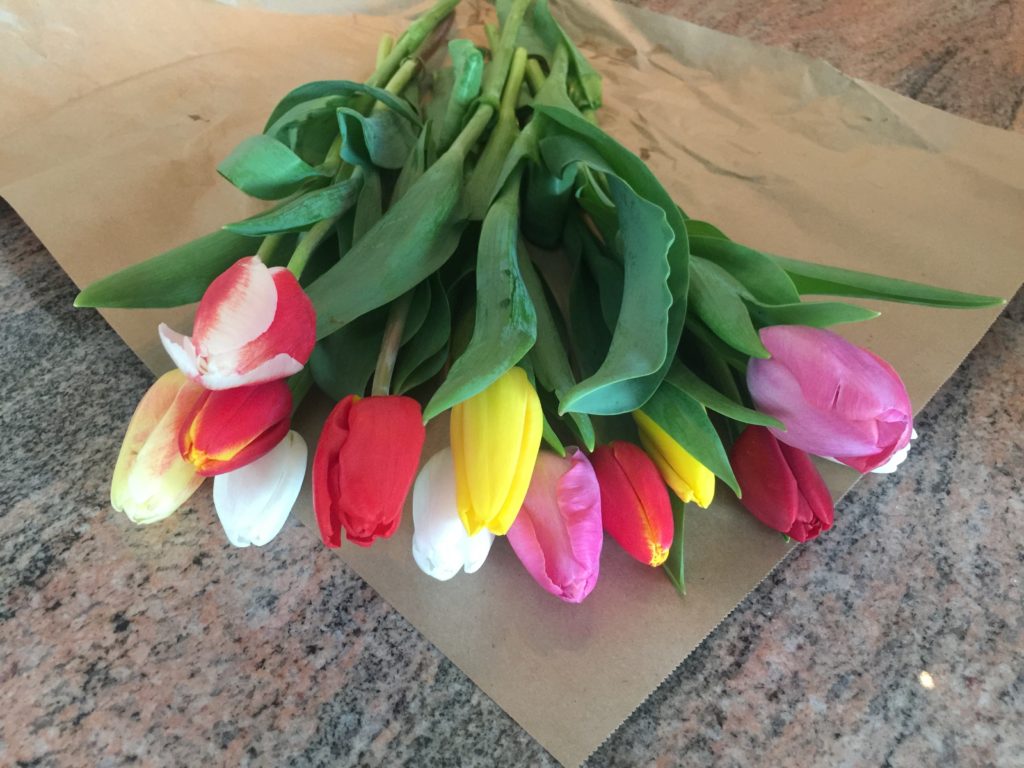 This long-time Market farmer has deep roots (so to speak) in the region's farm-to-table and Slow Flower movement, having farmed near Bellingham, Washington, (in the far northern part of the state) since the 1970s.
Here is the Waterlogued "painting" of the bevy of beautiful blossoms.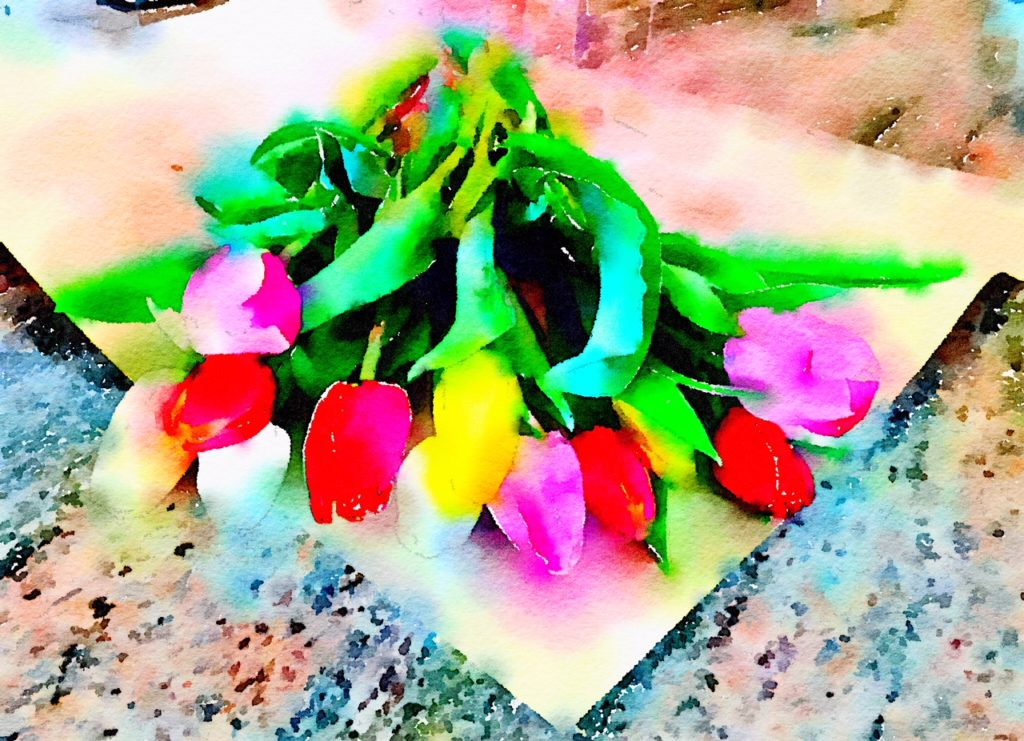 I divided the tulips by color and decided that the dramatic combination of red and yellow would form a harmonious whole with a glossy, Asian-leaning black vase. A single pussy-willow stem adds a touch of Spring in the first major bouquet of Week Six.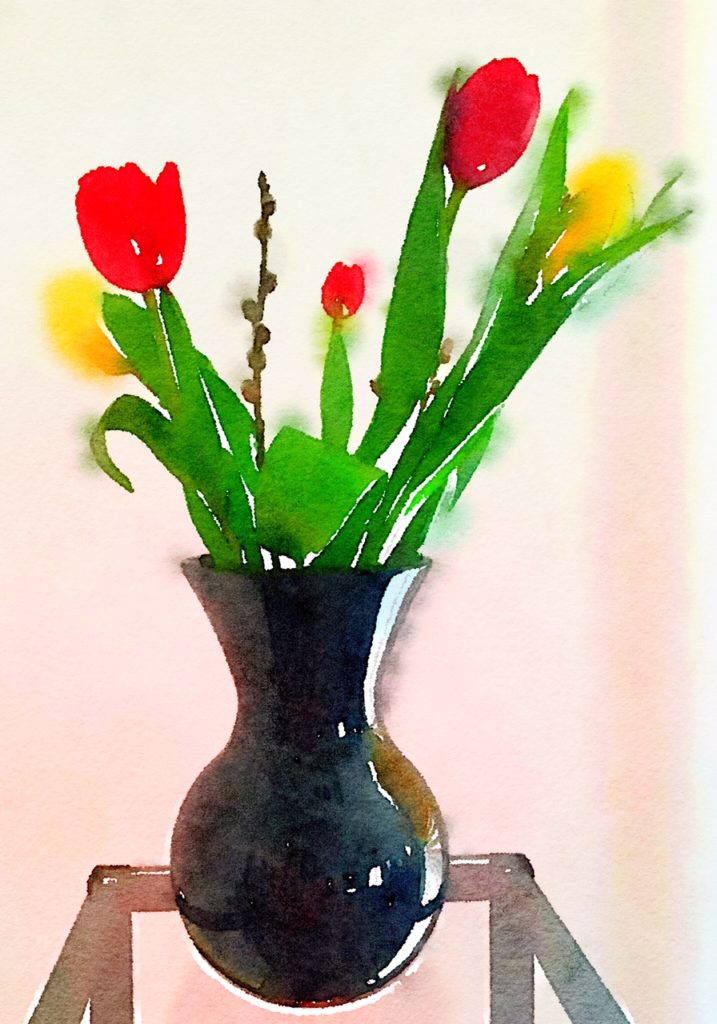 This was the second large bouquet I created during Week Six. If you look carefully, you will see two white tulips on either side. I love how the Waterlogue app blows then out, so you have to use your imagination to fill in the blanks and figure out what they might look like.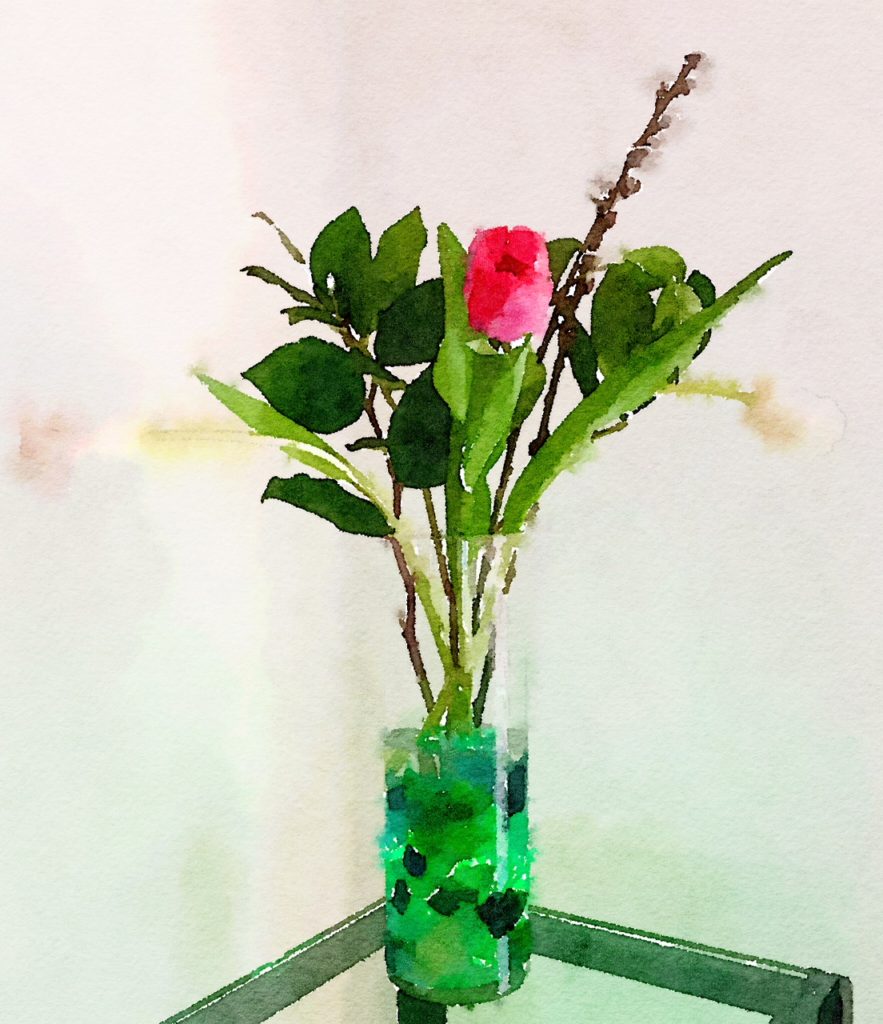 A single pink tulip and arching pussy-willow stems and bear grass make a simple, but elegant statement. These smaller bouquets are the ones that sit on my desk, in our bathroom, and in the bedroom.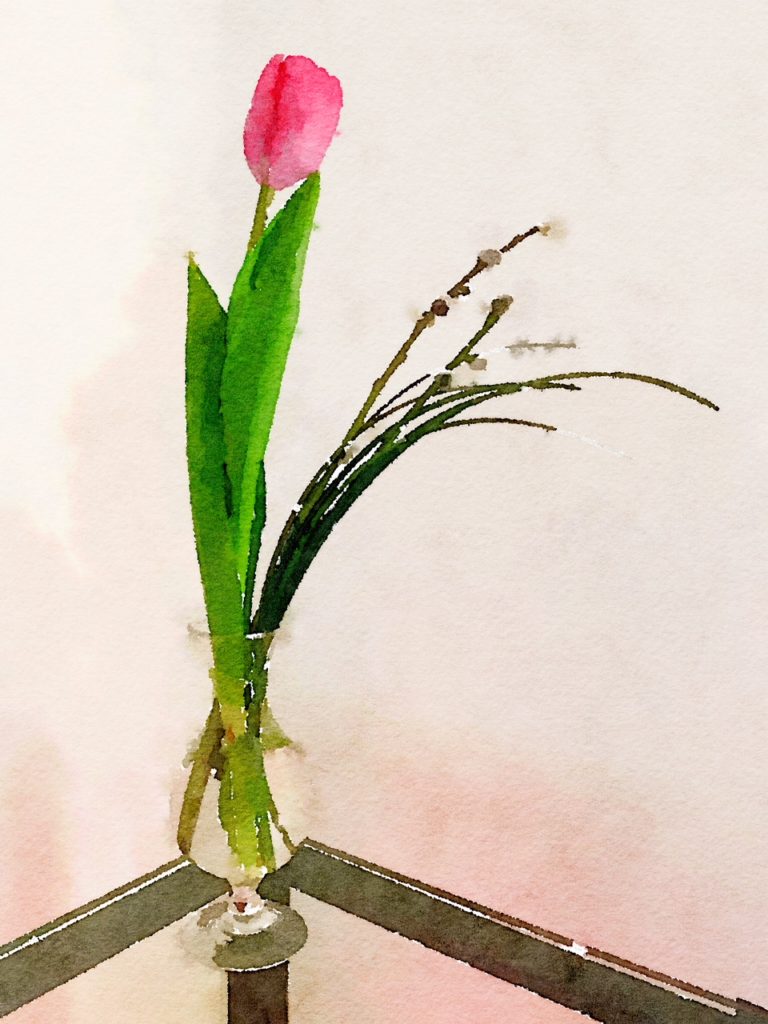 I took a few of the cool "feathers" and some greenery left over from the Week Five  bouquet and merged them with a single red tulip. A vivid turquoise Buddha vase contrasts nicely.
The drooping petal on the right side was imperfect, but I kind of liked it because it looked vaguely like an open mouth. Imperfection is an important concept in flower-arranging. At first (years ago), I tried to keep my tulips upright with all the usual tricks, such as placing a penny in the water.
But more recently, I have embraced drooping tulips and those that grow wildly toward the light, almost as if they are alive. This concept of imperfection, or Wabi-Sabi, is well-known in Japanese culture.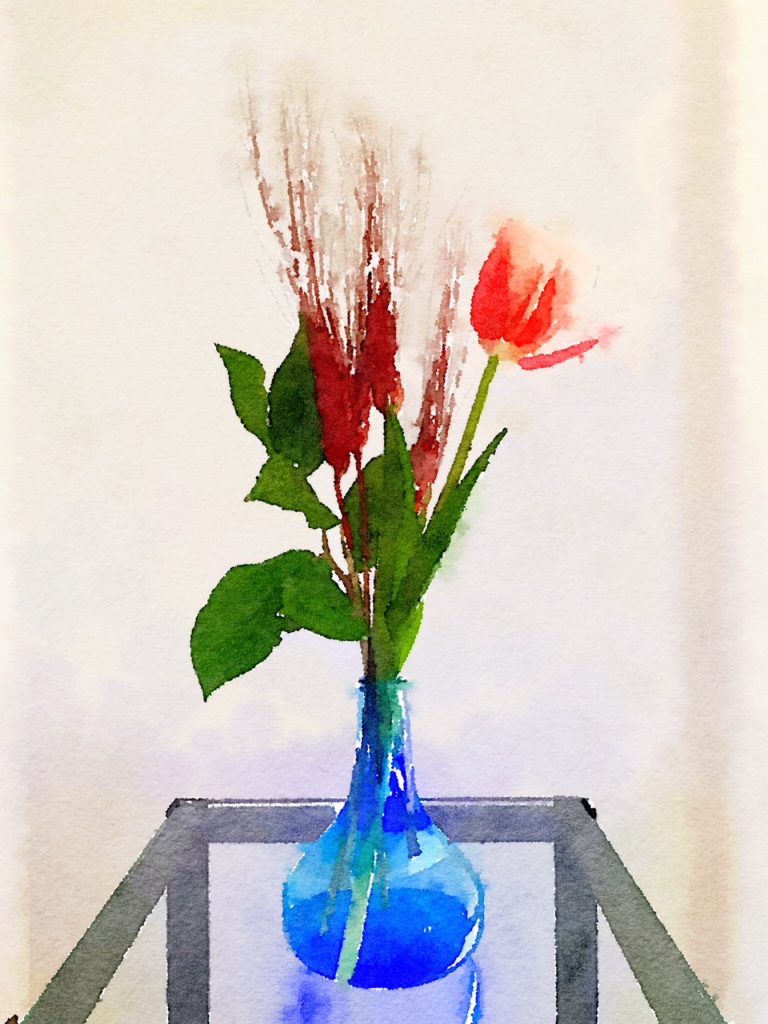 Another bright-blue vase with a more structured shape was the perfect "home" for a yellow tulip, red "feathers," and some left-over tulip leaves. This is a cool new trick I have discovered these past six weeks. . .save the long, unblemished leaves you pull off the bases of your tulips and re-use them in your arrangements for instant–and free–greenery!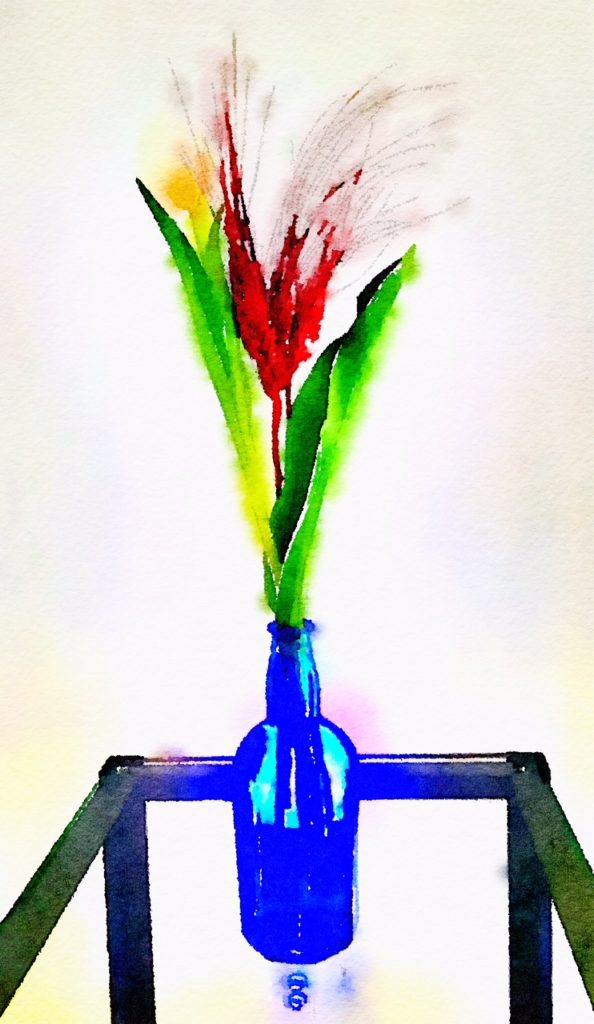 I bought this contemporary glass vase at a Christmas Market in Germany last year. It is the perfect size for a single bloom and a few pieces of greenery.